Considering whether you should attend Atlassian's High Velocity conference scheduled for November 1, 2023 in Australia? The in-person and online event has plenty you'll want to tune into – it's the largest ITSM event of the year. So, in this short article, I wanted to highlight some of the unmissable sessions you should pencil in. Whether you plan to attend in-person, or online, this is your sneak peek into what awaits you at this event. Discover the discussions, inspiring sessions, and networking opportunities Atlassian has  lined up for attendees.
End Bad Service Management Now
The opening keynote, entitled End BSM Now will be delivered by Amita Abraham, Head Of Product Marketing, IT Solutions at Atlassian. Joining Abraham for the opening is Edwin Wong, Head Of Product Management, IT Solutions at Atlassian. Atlassian is on a mission to eradicate Bad Service Management (BSM) from enterprises with Jira Service Management. Jira Service Management unites development, IT, and various teams, enabling them to provide exceptional service experiences swiftly and efficiently. 
Atlassian's END BSM NOW movement urged BSM sufferers to transition to JSM, offering respite from:
Bloated budgets.

Irksome teammates.

Cumbersome interfaces, and more.
Attend this main keynote to hear success stories from enterprises that have transformed their service management experiences, and stay tuned for the latest Jira Service Management advancements, all aimed at halting BSM in its tracks.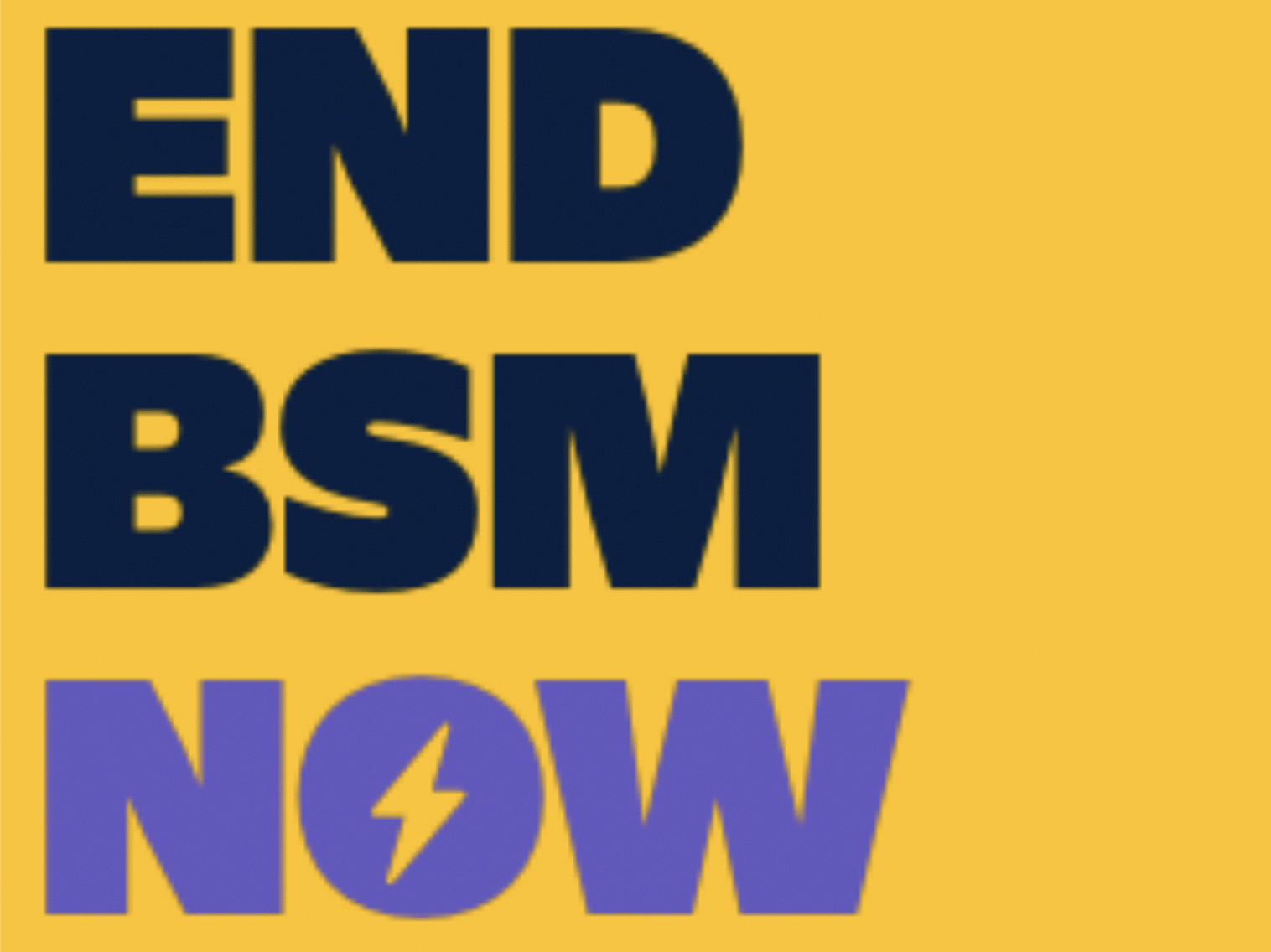 Deliver Exceptional Service on the Atlassian Cloud Platform
As you may already know, Atlassian is ending support for its Server platform of tools. This was announced in 2020, and had many companies wondering what they could expect from Atlassian's cloud platform. 
SPK has published several videos and blogs related to the migration of ITSM solutions to Atlassian Cloud, including a recent webinar entitled "From Incident to Resolution: A Guide to ITSM with Jira Service Management", which specifically discusses features of JSM Cloud. So, the session entitled "Deliver Exceptional Service on the Atlassian Cloud" will provide additional helpful  information you should take note of. This session will be hosted by: 
Alyssa Warren, Senior Team Lead, VIP Migrations & Adoption PMM at Atlassian.

Jason Wong, Principal Product Manager for Cloud Migrations at Atlassian. 
This session will discuss how to revamp your IT Service Management (ITSM) strategies through a transition to Jira Service Management Cloud.  
JSM Cloud is expertly designed to facilitate connectivity between development, IT, and beyond. Thus, ensuring the delivery of top-notch service experiences at an unprecedented pace. 
Gain insights into the Cloud version's advantages over Server and Data Center alternatives, and the diverse resources and tool sets at your disposal to facilitate a smooth cloud transformation journey.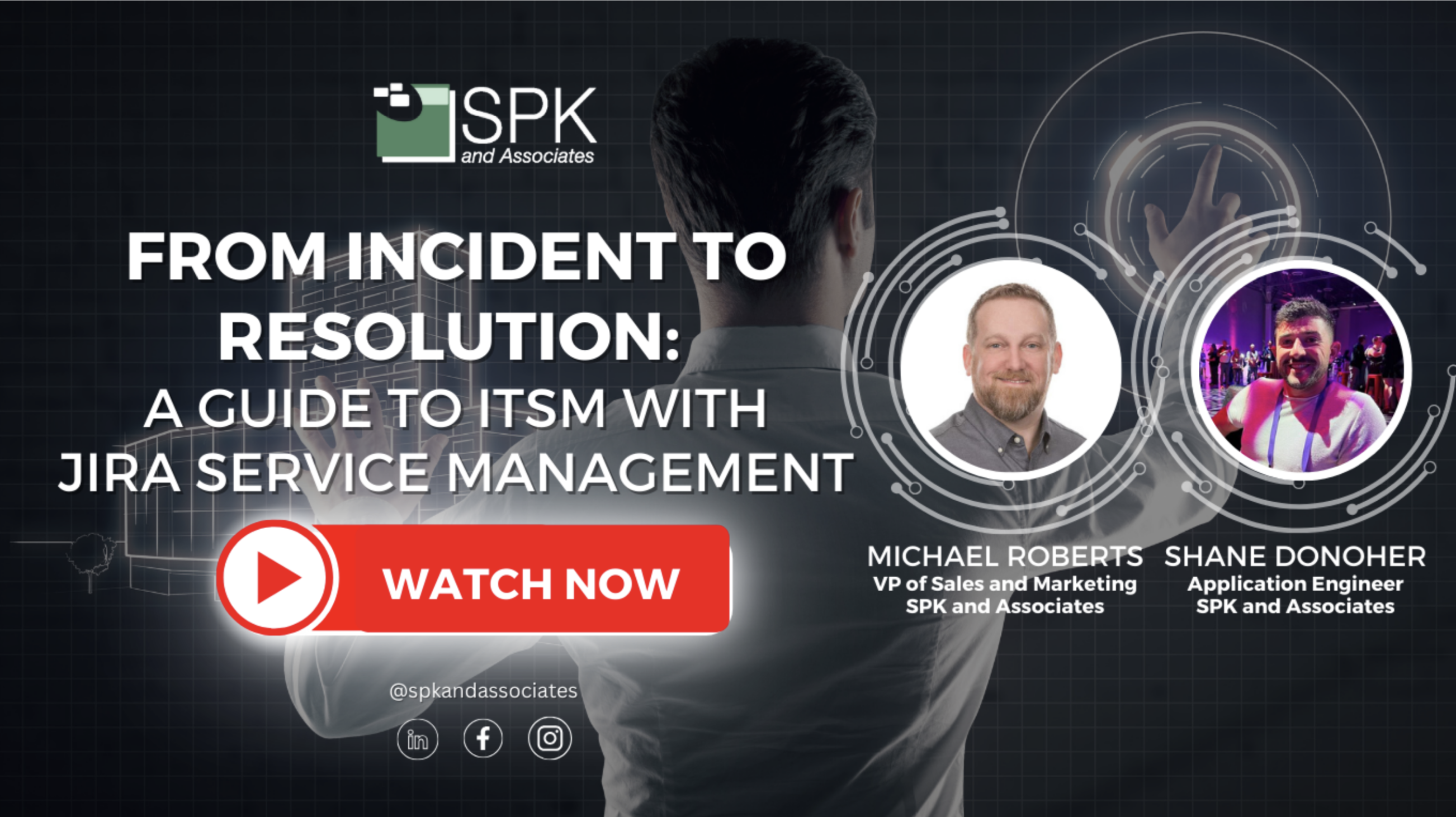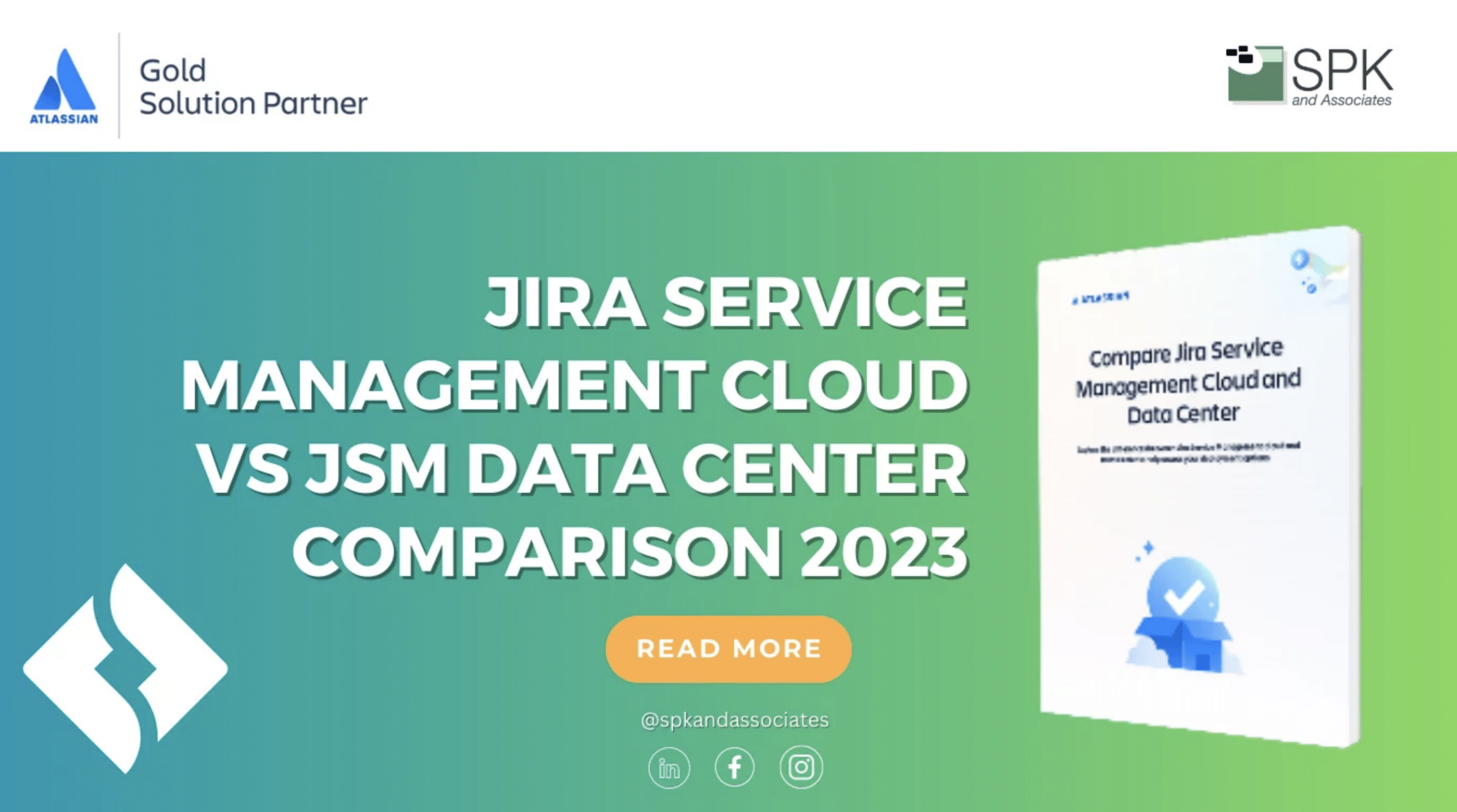 Service for All
When IT provides exceptional service to internal teams, those teams take notice. In my experience, good service can be transformational. No more shadow IT! So, I'm excited to hear the output of this particular session: "Service for All", Jehan Gonsalkorale, Senior Product Manager at Atlassian will lead this session.
Gonsalkorale will share how IT can take a transformational role in helping any team manage incoming requests with Jira Service Management — no technical knowledge required. Additionally, he will show you how to empower non-IT teams to get up and running in minutes in JSM.  
This session already resonates with our SPK team because it talks about how teams deliver value through Atlassian tools. JSM specifically. You can see how SPK's team began delivering improved value to our internal stakeholders and clients by using JSM in this case study. Ultimately, it's been revolutionary because we now have metrics supporting business decisions. And, it doesn't stop there. We can also provide our clients with the information they care about the most. Lastly, I want to note that setting up JSM to map to our process was 20 years in the making. So, this should demonstrate any company can use JSM and use it to deliver better value.
Unlocking the Full Potential of Insight for Asset Management
Next up, is the presentation I am most excited for: Insight Asset Management, which is part of JSM Premium Cloud. This session will be hosted by:
Kristin Perchal, Senior Group Product Manager at Atlassian.

Caroline Bartle, Senior Product Manager at Atlassian.
This is a session I highly recommend you tune in for. I love Insight because there are so many uses for it. It isn't limited to tracking laptops. Instead, Insight is a flexible database for your important data, both inside and outside IT. For example, one of our clients uses it to track preventative maintenance needing to be scheduled in the next 30 days on facilities assets such as HVAC and fire suppression systems.
If you're  unfamiliar with Insight, here is a short overview video from Shane Donoher, Atlassian Solutions Engineer at SPK.
Conclusion
Atlassian's High Velocity Conference promises to provide success stories around cutting-edge technology, service management, and innovative business strategies There's a great balance of sessions that focus on reflection and the future.  Additionally, there's a good focus on highlighting the transition to the Atlassian Cloud Platform given the pressing horizon for many Atlassian customers.. If you're looking to attend in-person or digitally, you can see all the High Velocity sessions here.