Power BI Training from Experts
Microsoft Power BI is one of the most robust business intelligence platforms available for data visualization. Power BI dashboards and reports can be published locally, or online for others to review. The ability to gather and present data from multiple sources is extremely powerful. Because of the low cost to implement, Power BI has become a market leader extremely quickly.
However, proficiency in Power BI (and DAX) requires specific understanding of both the data and the application. In order to create real value for a business, you may need some education and training around Power BI and DAX. Our team creates customized training for Power BI and we can provide team level and large group training as needed.  As a proud Microsoft Partner, our team can upskill your team quickly.  Contact us today.
Find out how we can upskill your team on Microsoft Power BI Reports and Dashboards today!
What makes SPK and Associates different?
On average, clients work with SPK and Associates for 8+ years
20+ Years of experience with medical device, aerospace, automotive and other regulated industries
Uniquely positioned with years of understanding of both hardware and software product development
Microsoft Power BI Training Delivery
Related Power BI Resources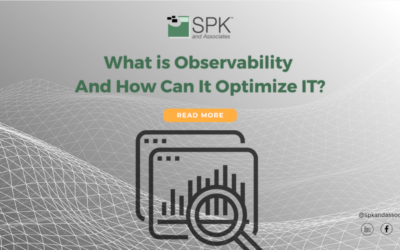 Your IT architecture is anything but simple. In fact, it's more like the complex, yet silent spinal cord of your business functions. But what can you do when something goes wrong? Monitoring tools give you a partial view into business performance (or issues),...