SOLIDWORKS Training
With years of experience helping clients get SOLIDWORKS installed, configured and set for their compliance needs, our team is very skilled at also providing educational and learning services to fit our clients needs.  Whether you are new to SOLIDWORKS or are starting to depend more heavily on different features due to your maturity, our team has the expertise to provide you with quality training.

SOLIDWORKS Training, 3DEXPERIENCE Training and more! Talk with our experts!
Their talent is top notch and augments and deepens our engineering capabilities in technical areas where we lack expertise and cannot add dedicated personnel. 
Working with SPK feels like working with co-workers in my company, not like interacting with a typical technical support vendor. SPK staff are responsive and partner with me.
The personalized attention and detailed communication we receive working with SPK and Associates is pretty special. The accessibility of SPK team members is impressive...
SOLIDWORKS Training Delivery Options
Related SOLIDWORKS Resources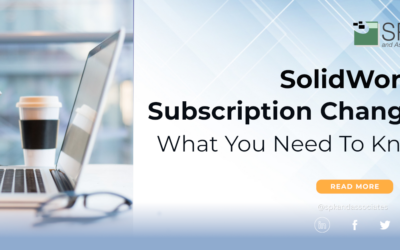 We're thrilled to share that all-new SolidWorks Desktop CAD licenses will now encompass "Cloud services" as part of your subscription. Moreover, for our existing SolidWorks users, a seamless avenue will open up to integrate these secure cloud capabilities. You might...