SOLIDWORKS 

PDM in the Cloud

At SPK and Associates, we specialize in implementing and supporting SolidWorks PDM in the Cloud, along with SPK vCAD – SPK's proprietary virtual SOLIDWORKS Cloud design workstations.  SOLIDWORKS PDM in the Cloud helps reduce downtime, address performance problems, helps save engineering and IT troubleshooting time, and allows remote engineers to use a BYOD approach to engineering.

Do you have these problems?
Is there too much downtime, resulting in unproductive and frustrated engineers?

Is it just too darn hard to get remote engineers access to your PDM, with acceptable performance?

Is it hard to find IT who understands SolidWorks PDM (and other engineering apps) and can easily and efficiently support it for your engineering team?

Are you tired of spending a bunch of money replacing your servers and expensive MCAD workstations in-house?

Are you worried your PDM data is not getting backed up, or can be easily restored? (87% of our recent new clients had non-working SolidWorks PDM backups)

Does your head hurt from having to deal with the hassles?
Is supporting SolidWorks PDM on-prem causing you a headache?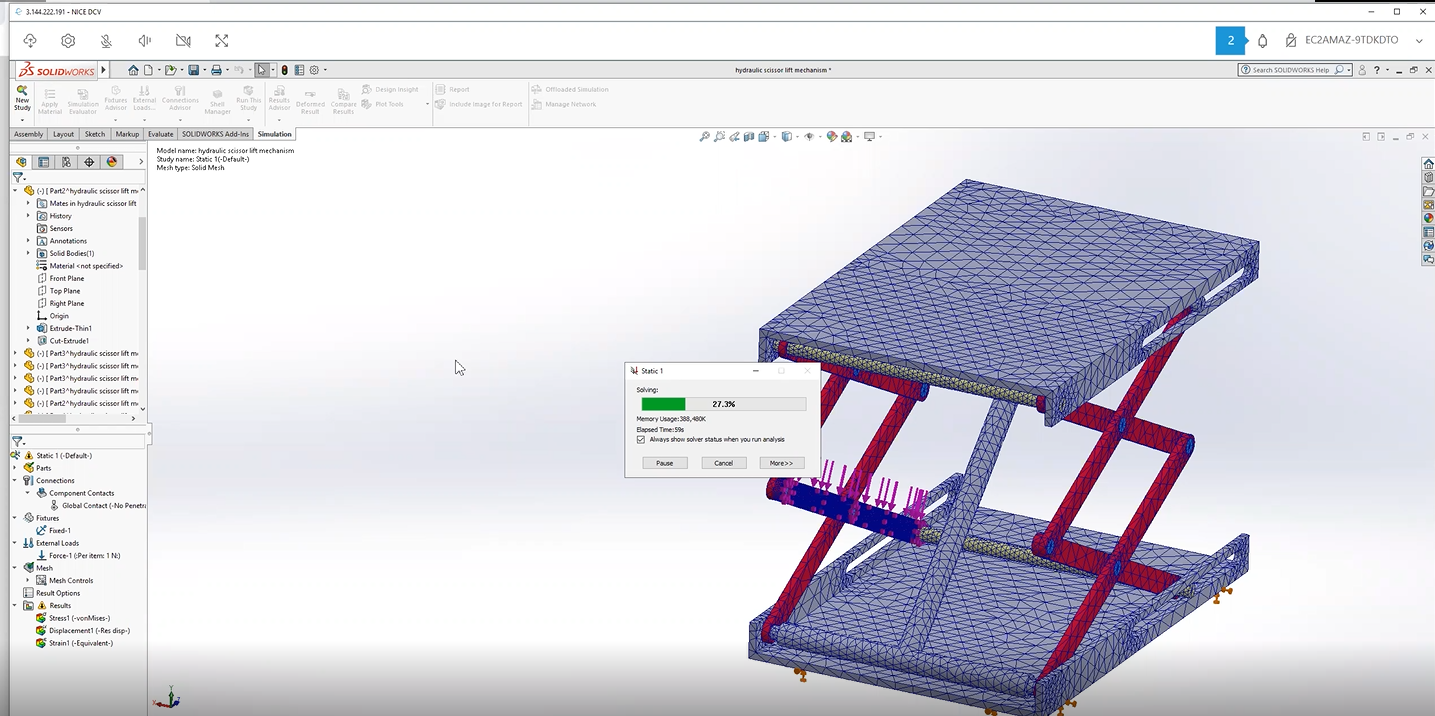 Free 1 Hour
SOLIDWORKS 

PDM Assessment

With a 1 hour interview, along with our proprietary assessment tool, we will give you a report of findings that will include:
PDM backup review
Number of

SOLIDWORKS 

users
Data set size
Performance reporting
Network performance assessment for Cloud

SOLIDWORKS 

PDM assessment for Cloud

SOLIDWORKS 

licensing and version assessment for Cloud

SOLIDWORKS 

PDM in the Cloud monthly budget
The Challenge of Managing SOLIDWORKS PDM
We get it — deploying SOLIDWORKS PDM can be complicated and costly, particularly for smaller to mid-size organizations. Surely, there must be an easier way?
You're in luck, because having SPK and Associates implement SOLIDWORKS PDM in the Cloud is easier than you think. And you may already be entitled to SolidWorks PDM if you own SOLIDWORKS Professional and Premium seats.
Not only do we make implementing SOLIDWORKS PDM easy, but we also make it cost efficient for you. 
How do we do this?
Simple. SPK and Associates has developed a secure cloud hosted SOLIDWORKS PDM infrastructure that provides predictable costs. Not only is the SPK PDM in the Cloud cost efficient, it also can be deployed immediately. It provides you with secure access that enables your design team to focus on what they do best – designing cool and innovative products faster, without the headache of managing design files.
With SPK's SolidWorks PDM in the Cloud, companies are guaranteed rapid deployment, secure hosting, predictable costs, and 24/7 application management and support, optimization and updates from SPK's experienced application specialists – not to mention the security required for protecting their Intellectual Property.
Let SPK remove the headache of managing your CAD data and design files so that your design engineers can focus on what they do best – designing cool and innovative products.
How Does Your Current SOLIDWORKS PDM Support Stack Up?
If you are tired of dealing with IT not supporting your environment, or having to do it for yourself, it's time to talk to the experts at SPK and Associates.  Here is what some of the other SOLIDWORKS VARs won't tell you.  Support for your licensing is not support for your implementation.  SPK provides Application Management services, which go well beyond traditional support.  In many cases, you are working with SPK engineers directly to architect a solution.  See the difference.
Fixed Cost Support Model (1)
Expertise Specific to Your Platform (2)
Expertise Specific to Your Business (3)
Create, test, integrate and support custom add-ins
Access to custom Dispatch scripts
End-to-End Issue Management and Resolution (4)
Specialized Upgrade and Installer Support (5)
Standard SWPDM VAR Support
SPK SWPDM Application Management
1 – VARs can perform upgrades or provide limited consulting for an additional fee. Data migrations are also out of scope.
2 – Since SPK hosts the infrastructure as well as manages the application, issues are often resolved quickly due to visibility within the full stack.
3 – You will be assigned a dedicated Client Program Manager who will understand your business needs and provide industry-specific best practices.
4 – Complex issues may require escalation and coordination between Microsoft, customer IT groups, and SolidWorks. The buck stops with SPK and our staff will own the issue throughout the whole process.
5 – SPK assists customers with custom installer scripts and integration to deployment systems such as SCCM. Assistance with formal validation activities is also provided.
What our customers say about us
Our company had a plan for cloud implementation but we weren't sure if we were making the right decisions on a few areas, including security.  When we engaged SPK, not only did they validate our plan, they provided so much more insight than we originally thought about and helped revamp our cloud plan for the better.
The personalized attention and detailed communication we receive working with SPK and Associates  is pretty special.  The accessibility of SPK team members is impressive, as is their flexibility accommodating the needs of our team and project.
SPK is proactive and from what I have observed, other IT firms are reactive. SPK is always doing things and solving problems before they make an impact. They drive innovation and suggest ideas to not only fix but improve systems and processes. They have the expertise to maintain and sustain our tools year to year.
Related
SOLIDWORKS 

Resources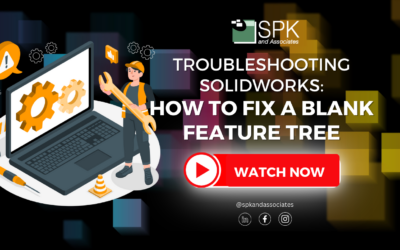 Hi everyone, I am Daniela, the SolidWorks PDM SME for SPK and Associates. Today, I'll be showing you the SolidWorks blank feature tree vault and how it fix it quickly.  You can watch the video as Daniela walks through the step-by-step tutorial. Alternatively, follow...