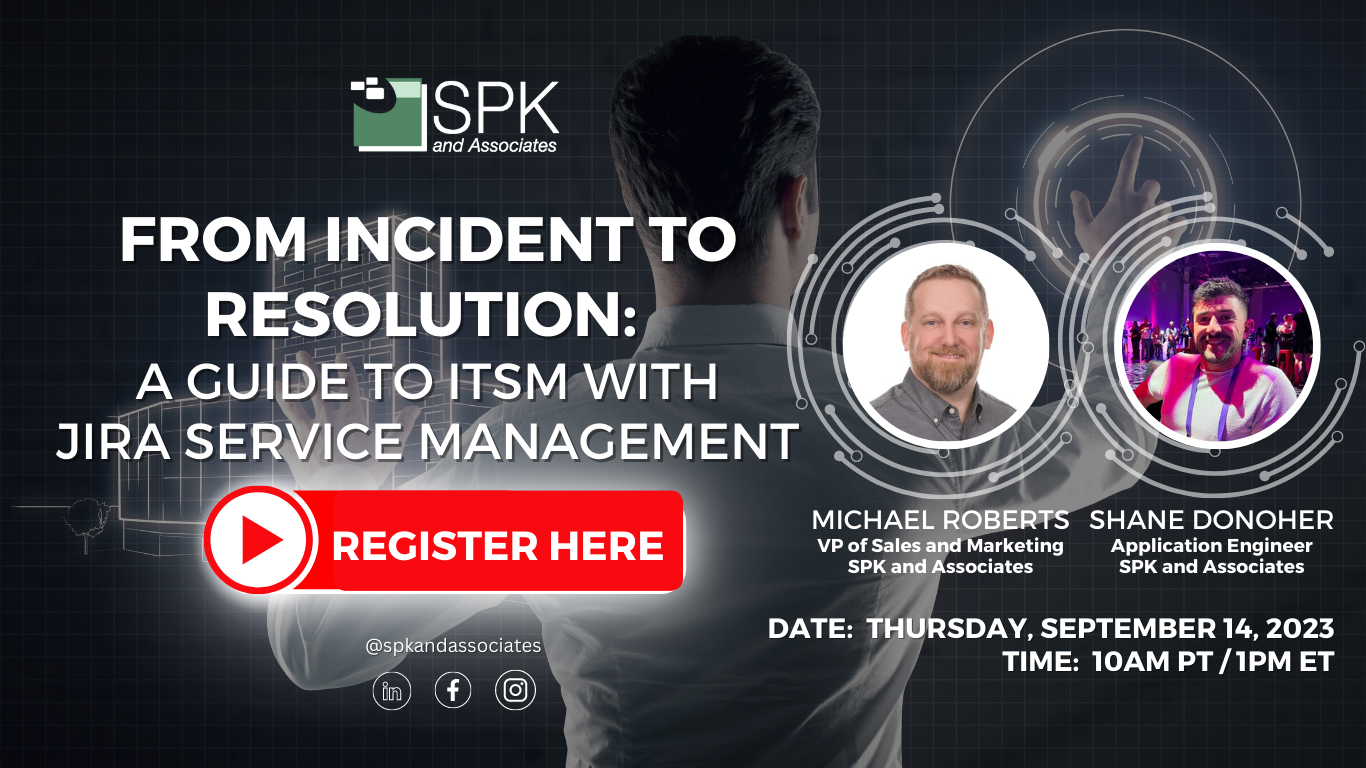 By submitting this form, I acknowledge receipt of SPK and Associates' Privacy Policy.
Navigating through IT challenges can be a maze of confusion.  Are you tired of grappling with IT issues?  Unsure if Jira Service Management is customized enough to map to your current IT workflow? Join us as we unravel the art of IT Service Management (ITSM) with Jira Service Management (JSM) and say goodbye to chaos.
Learning Areas
Discover the secrets of resolving incidents swiftly and effectively and map your ITSM system to a leader in ITSM, Atlassian's Jira Service Management.  Our webinar isn't just about addressing issues – it's about turning them into opportunities.  Learn from our experts about the core concepts of ITSM, best practices for incident management and how to streamline IT processes with JSM automation.  We'll also have time for a question and answer session where our experts answer your questions about JSM implementations and how to map workflows and automations to your policies.
Master Jira Service Management
Unlock the full potential of Jira Service Management – your ultimate companion in the realm of ITSM.  From streamlining workflows to enhancing communication, we'll guide you through every facet of this powerful tool.  Let's delve deep into the intricacies of ITSM with Jira Service Management.
Register now to secure your spot and unlock the path to ITSM mastery!
SPK's knowledge of JSM and the flexibility of it were a game changer for us.  We are so much more efficient in our ITSM and ESM systems.
Don't miss out on this opportunity to elevate your ITSM game. Register now and embark on a transformative journey from incident to resolution. Say goodbye to chaos and welcome a future of seamless IT operations.  Register now.