Staying agile and adaptable is a non-negotiable for businesses looking to survive and thrive. And, that's regardless of any business size. Embracing the right technologies and platforms is a key component of this adaptability, and Atlassian Cloud is at the forefront of this movement. This blog post serves as your starter guide to understand the benefits, planning, considerations, when transitioning to the Atlassian Cloud.
The Atlassian Cloud Advantage
Here are the top five reasons why you should consider making the move to Atlassian Cloud:
1. Scalability and Cost Efficiency
Atlassian Cloud offers scalability, data storage, and on-demand access at a significantly lower cost compared to in-house hardware. And, this cost-effective approach allows businesses to adapt to changing requirements without the burden of expensive infrastructure investments. 
You can check out which Atlassian licensing plan is right for you with this interactive quiz.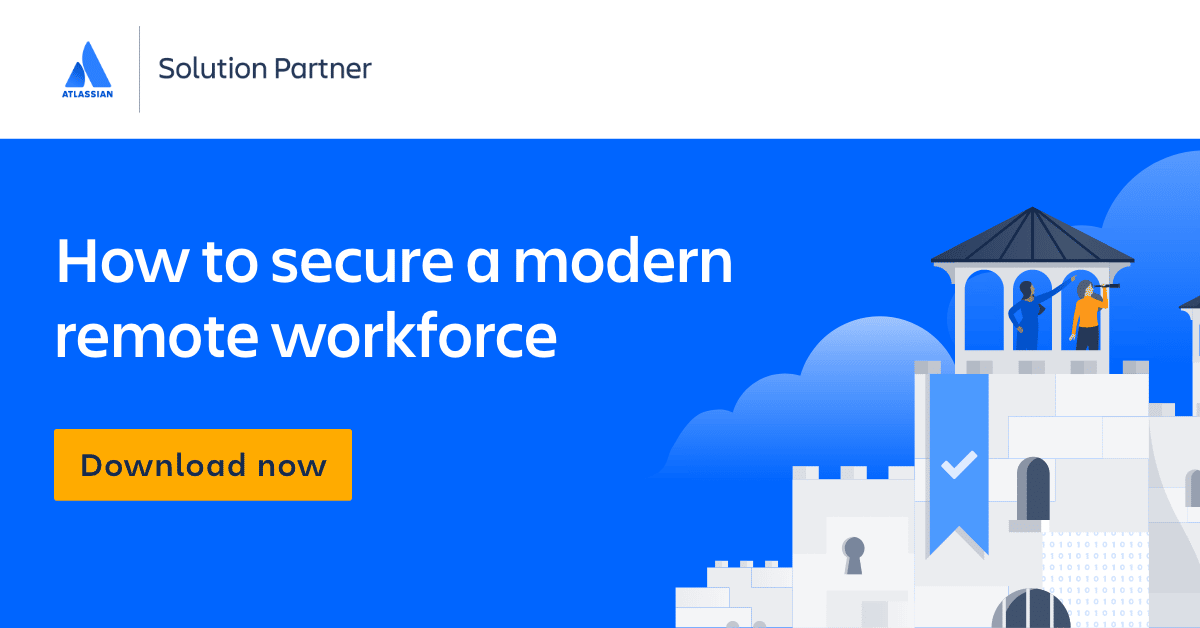 2. Access to Cutting-Edge Tools
Atlassian Cloud provides a suite of cloud-backed tools designed for agile and DevOps, IT service management, and work management. These tools enhance efficiency, promote collaboration, and eliminate bottlenecks, helping your teams work smarter and more effectively.

3. Enhanced Security
Security is a top priority for Atlassian, and Atlassian Cloud is no exception. In fact, your data is encrypted while in transit or stored on cloud servers. Additionally, comprehensive security measures, including automated scanning and third-party audits, further protect your sensitive information.  Learn about Atlassian's security practices here.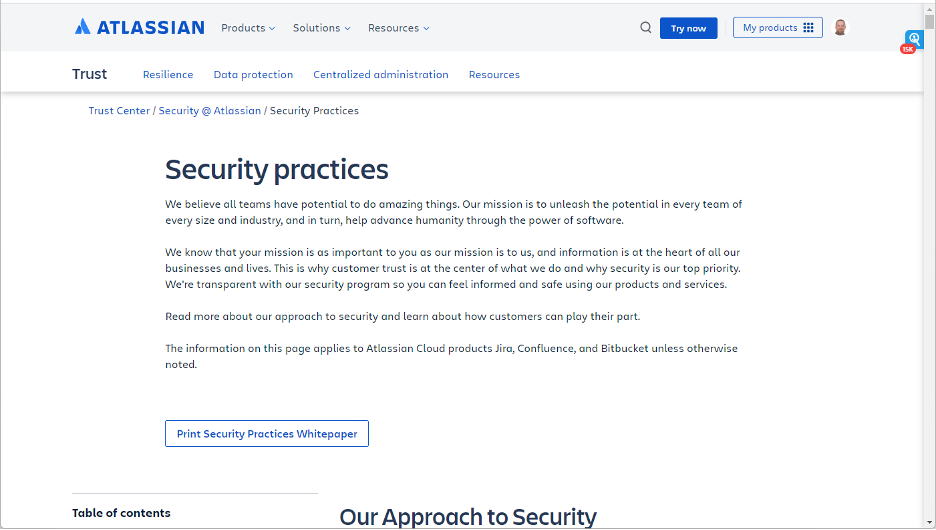 4. Simplified Updates and Maintenance
With Atlassian Cloud, software updates are handled seamlessly by Atlassian, reducing the administrative overhead that comes with managing on-premises infrastructure. That means your team can focus on their work instead of troubleshooting as many infrastructure issues.  And, Atlassian is transparent about their updates and new features that are coming.  You can see the details on their Cloud Roadmap here.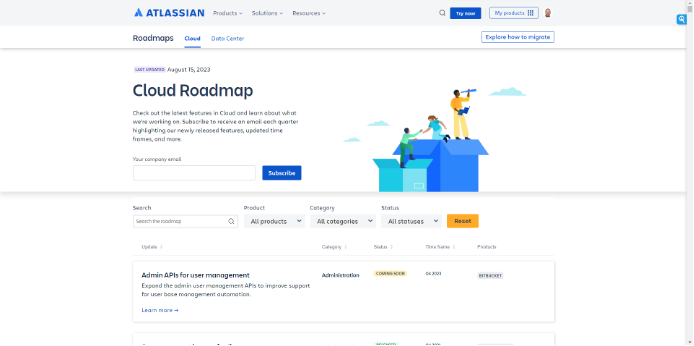 5. Improved Flexibility
Atlassian Cloud provides the flexibility to choose a plan that suits your business needs, and you can easily adapt it as your demands change. This flexibility is invaluable for businesses undergoing rapid expansion. And, when you choose SPK to support your migration, we can also offer you a discount on Atlassian Cloud licensing.
Atlassian has broken down their licensing plans for most products into a free tier, a Standard tier, and a more feature robust Premium tier, and an Enterprise tier for large companies with complex needs.  SPK broke down the main differences between the Standard and Premium tiers in this blog post.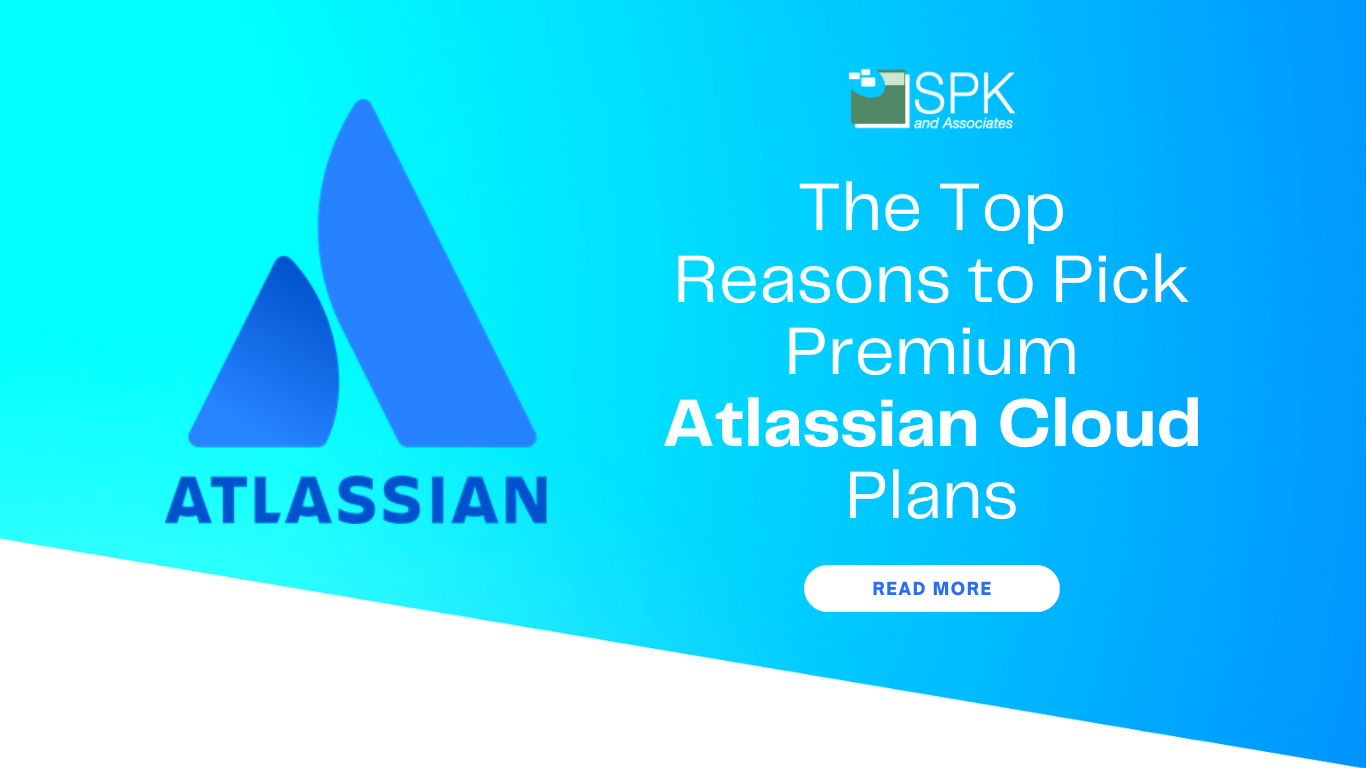 Assessing the Right Time for Migration
Migrating to Atlassian Cloud is a significant decision and should not be taken lightly. If you've been using a server or data center version for years, you might be wondering if it's time to make the shift. Here are some key considerations:
1. High Maintenance Costs
The cost of setting up and maintaining on-premises infrastructure can be a significant financial burden. Keeping up with evolving technology and making continuous investments can hinder workflows and create security vulnerabilities.
2. Outdated Infrastructure
Outdated infrastructure can conflict with modern services and software, slowing down your operations. Atlassian Cloud provides a flexible and scalable alternative that eliminates the need for on-premises infrastructure.
3. Migration Benefits
Migrating to Atlassian Cloud offers benefits such as improved performance and a familiar environment for Atlassian Server users. It's especially relevant for those facing a migration deadline of February 15, 2024.
You can also learn about the most common myths of moving to the cloud in this article.
The Impact of End-of-Life Products
With Atlassian's announcement of the end of support for their Server products, you should start to compare Atlassian Cloud vs Data Center options….like yesterday. In fact, if you continue using end-of-life products, you risk missing out on critical updates, security patches, and new features. You won't only be left vulnerable to threats, but you'll also be left further behind your competitors adopting cloud services.
Check out this 10 point checklist for Atlassian server migrations.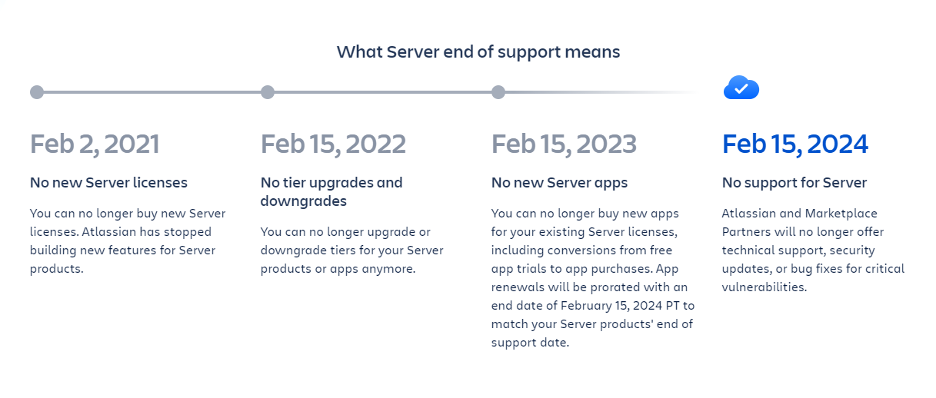 Atlassian Cloud Readiness Assessment
Planning a migration is a complex task, and that's where we can help. Our Cloud Readiness Assessment is designed to identify gaps in your current setup and offer recommendations for solving them. Here's how it works:
Access and Info Gathering:

Our team works with your organization to access the systems and gather the information needed for the assessment.

Analysis:

We analyze the gathered data to identify gaps and specific considerations for your migration.

Preparation of Findings:

Our team compiles the analysis into a comprehensive report that includes best practices and insights.

Assessment Presentation:

We present our findings to your team, discussing potential blockers and risks, and ensuring all your questions are addressed.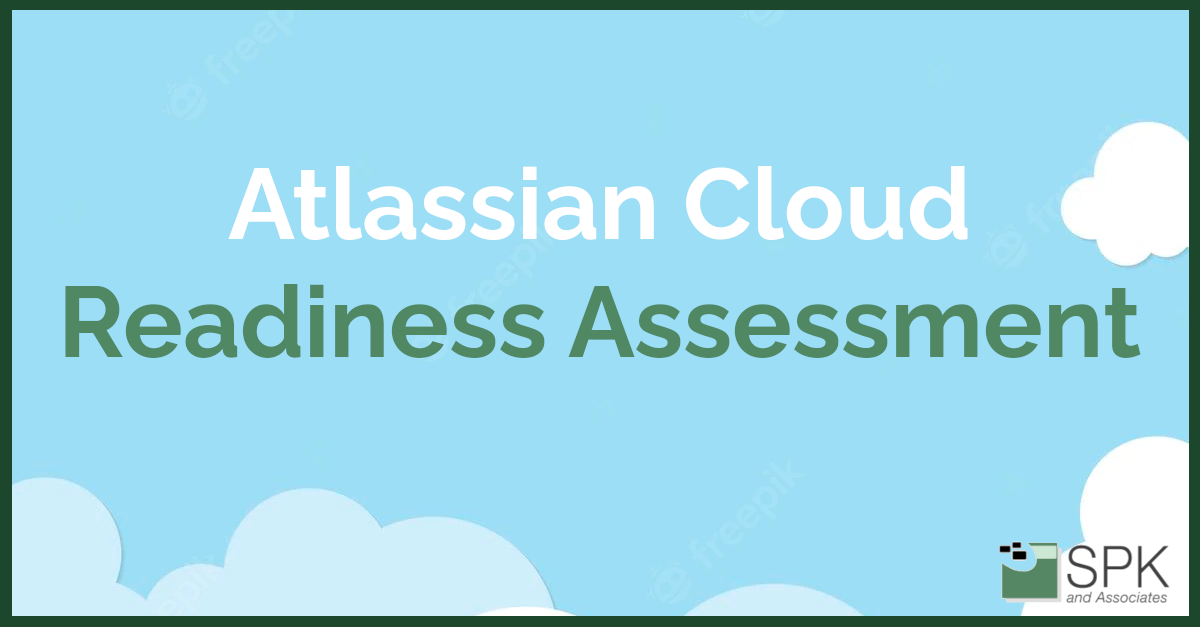 Making the Move – Your Atlassian Cloud Migration Roadmap
Migrating to Atlassian Cloud requires careful planning, and it's essential to understand the steps involved. Here's a roadmap to guide you through the process:
1. Assessment
Run backups of existing systems.

Assess data size and complexity.

Review security and compliance needs.

Identify migration tools and apps.
2. Planning
Choose a migration strategy (full, partial, phased).

Determine business outcomes.

Start change management communication.

Clean up source instances.
3. Sprint Tests
Set up Atlassian Access and SSO.

Run test migrations in a sandbox environment.

Conduct user acceptance testing.

Develop a final migration timeline.
4
. Migration and Launch
Communicate the plan to users and stakeholders.

Run production migration of products.

Install or migrate apps and app data.

Perform user acceptance testing.
5. Post-Launch
Confirm the status with the change management team.

Onboard additional users.

Monitor and gather feedback.

Document changes and updates.
You can also read more about easing your transition to the cloud with thorough planning here. Alternatively, if you need support with your cloud migration, you can also get in touch with us. We're Atlassian Gold Solution Partners, so we know the best tips and tricks to migrate smoothly.
Explore Your Migration Options with SPK
With the right guidance and expertise,an Atlassian cloud migration can be a seamless process. SPK and Associates, as an Atlassian Solution Partner, brings experience and knowledge to help you navigate this transition effectively.
If you're migrating with a larger team or handling multi-instance migrations, we strongly recommend partnering with experts to ensure a smooth transition. 
Contact our team today to explore your options and make your journey to the Atlassian Cloud a success.