As I engage with clients in their journey to Atlassian Cloud, I am often asked about capabilities that differentiate the different Atlassian Cloud plans.  "What's the difference between Standard, Premium, and Enterprise?"  Because there has been a theme to the decisions that businesses are making, I wanted to document this for all to read and help them determine what features are the most important as they move to Atlassian's software-as-a-service offering.  Simply looking at a comparison chart on Atlassian's website doesn't always give you the answers needed to make a sound business decision.  Sometimes understanding the top 1 or 2 features may be beneficial, as some of those features are the sole reason for clients to move to the Premium plans.  For this blog, we will focus on the differences between those deciding between Standard and Premium.
Atlassian Cloud Standard vs Atlassian Cloud Premium
Atlassian Cloud Standard is a subscription-based hosting service for Atlassian Cloud products, including Jira Software, Confluence, and Jira Service Management. It allows users to access and use these tools on the Cloud, rather than hosting them on their own servers with access to paid-for features. With Atlassian Cloud Standard, users get access to the full range of features and functionality of the Atlassian Cloud products, along with the convenience and flexibility of cloud-based hosting.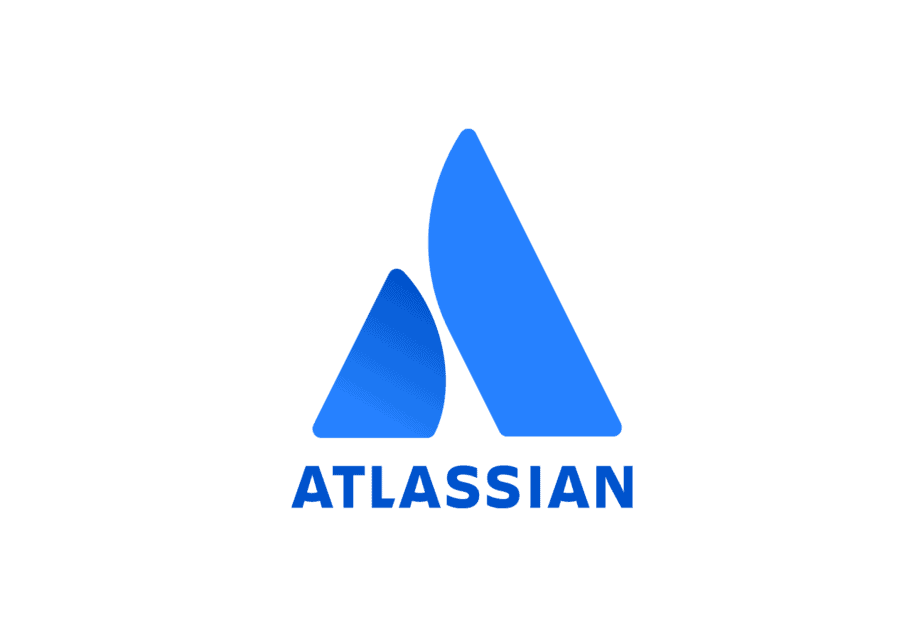 As I mentioned in my summary of Atlassian Team '22 (part 1 and part 2), Atlassian was releasing many new features that were only going to be released to Premium plans.  It appears that Atlassian's strategy for its Cloud products is to have the foundational features in the free version, common business features in Standard, and automation and enhanced features in Premium.  Atlassian's goal is to get companies seeing value in the Premium features, which based upon their announcements at Team '22 are going to be coming fast and furious.  They are investing in these Premium features to make the Premium plans more attractive.  But how do you know if the Premium features are a value for you?  In the conversations I've had in the past 12 months, explaining the differences between Standard and Premium, our team has come up with the top 1 or 2 features that really make the difference to companies considering each plan.  So we wanted to share not only the comparison charts but also provide some context around the different features that may make the most difference.
Why Use Jira Software Cloud Premium?
Jira Software Cloud a tool for agile project management and software development. Jira Software is used by teams to plan, track, and release software projects, and includes features such as issue tracking, ways to collaborate and communicate, and integrations with other software tools like Gitlab or Bitbucket.  But why use Premium vs. Standard?  There are several reasons to use Premium, which include.

Automation
Jira Software Premium users have 1000 global and multi-project rules per paid user per month. (i.e 200 users in Jira Cloud Premium will have 200,000 monthly global/multi-project rules per month). Alternatively, customers on free and Standard plans have access to 100 and 500 global and multi-project rules per month respectively.
Sandbox
Jira Software Premium includes a sandbox feature which Standard does not.  This feature is good for deploying changes to a test or staging environment to be sure you don't impact production.
There are several other Premium features as well that are covered here in this comparison chart of Jira Software Cloud Standard vs. Premium.  
But the biggest reason to move to Jira Software Premium over Standard is Advanced Roadmaps.  While this is not the only reason I've seen clients upgrade, it is the one that gets clients most excited.  Advanced Roadmaps is designed to help you build roadmaps across multiple teams and projects.  Thus, this tool is not good if you only have 1 development team.  However, if you have multiple teams, and/or multiple projects or programs, this tool is extremely useful.  Advanced Roadmaps allows you to track dependencies across teams, plan with team capacity in mind, and communicate status across your organization all in real-time inside of Jira.  Thus, there is no "export the data, manipulate it to show an executive something and then share an Excel document" situation.  Executives can get the real time Roadmap view in Jira at any time. Advanced Roadmaps is currently only available with company-managed projects, not team-managed projects.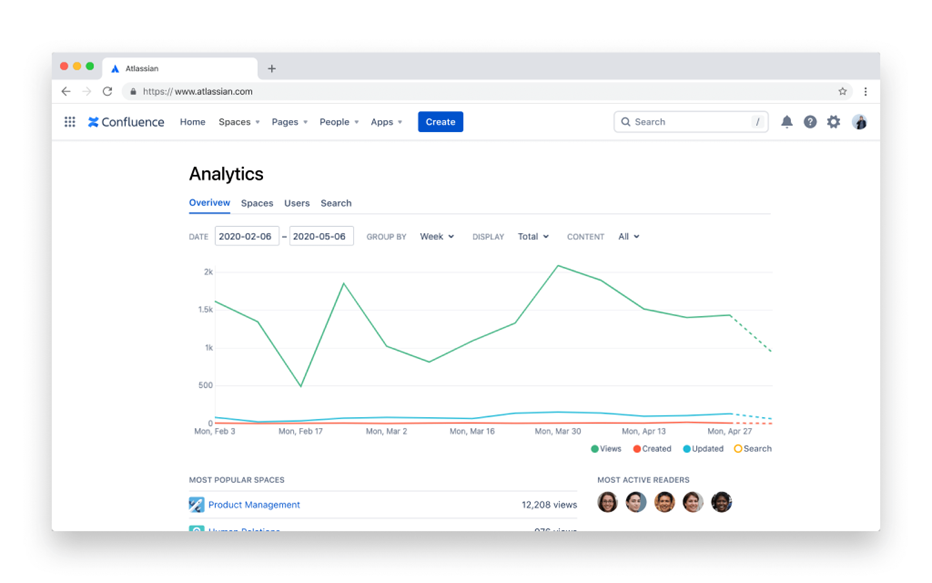 Why Use Confluence Cloud Premium?
Confluence Cloud is a cloud-based tool for team collaboration and content management. Confluence is used by teams to share and collaborate on documents, projects, and ideas, and includes features such as:
Team collaboration
Confluence allows teams to work together on projects and documents in real-time, with features like wikis, team calendars, and task management.
Integrations
Confluence can be integrated with a wide range of other tools and platforms, including project management tools like Jira and document management systems like Google Drive.  I personally love including the contents of Google documents in Confluence pages for ease of finding them.
These and several other features that show the difference Standard vs. Premium are covered on this comparison chart of Confluence Standard vs. Premium.
But the biggest reason to move to Confluence Premium over Standard is the Analytics feature.  I've worked with multiple clients in 2022 that have selected Confluence Premium specifically because of this feature.  They want to know what users are looking at and what content.  This feature allows administrators to filter by site, space, and page-level reports to understand user engagement and make better decisions about resources and content.
Why Use Jira Service Management Premium?
JSM (Jira Service Management) Cloud Premium is a paid version of Atlassian's ITSM tool for managing and organizing customer service and support workflows. JSM Cloud Premium includes additional features and functionality beyond the Standard version, which includes:
SLA Automation:
JSM Premium includes tools for setting and tracking service level agreements (SLAs) with customers, including the ability to set custom SLA targets and to receive alerts when SLAs are at risk of being breached.
Sandbox:
JSM Premium includes a sandbox feature which Standard does not.  This feature is good for deploying changes to a test or staging environment to be sure you don't impact production.
These and several other features that differentiate Standard vs. Premium are covered in the comparison for the Standard, Premium and Enterprise plans for JSM is listed here at the bottom of the page.
But the biggest reason to move to JSM Premium over Standard is getting access to the use of Atlassian Insight Asset Management.    Atlassian's acquisition of Mindville in 2020 allowed them to bring an extremely popular JSM marketplace plugin into their own portfolio and offer it as a Premium feature.  Insight has bolstered Atlassian's ITSM capabilities by combining rich contextual information from disparate development tools with infrastructure-related information that can be easily captured with their discovery tool (Assets Discovery).  Service teams can now leverage JSM instances to better anticipate the impact of changes to critical business services and respond to the unexpected faster by not requiring user input on infrastructure or other asset information when tickets are created.  
What About Atlassian Cloud Enterprise?
Atlassian markets the Enterprise version capabilities for very specific needs.  If you don't have over 800 users, need multiple Cloud instances, or require a 30-minute response time from Atlassian for everything, then Enterprise may not be right for you.  I believe Enterprise is for very specific use cases, and I don't see this being hyper-beneficial to companies outside of the Fortune 5000.  But in my experience, the Enterprise version will solve many of the large enterprise issues that were apparent with on-premise instances.  There were many silos with large companies and the customizations caused issues as these companies moved to the Cloud.  Enterprise gives relief to some of those challenges.  
Atlassian Cloud Standard vs. Atlassian Cloud Premium – Still Confused?
Don't worry.  There are a lot of different reasons to upgrade or not. You don't have to make a decision in the dark.  You can trust SPK, a certified Atlassian Solution Partner.  Our first goal is to understand your business outcomes.  Then, we will work with you to determine the best course of action given your other requirements.  Contact our team today to learn more about what we have done for others and how we can help your Atlassian journey.