Modernizing legacy systems means businesses can improve efficiency, enhance security, increase agility, drive better customer experience and more. Fundamentally, modernizing old, archaic, outdated, or just plain niggly systems can drive operational efficiency. That's why this blog explores the benefits of modernizing your IT infrastructure. And how to start your journey from legacy to long-term excellence.
Let's Start With An Example
Joe's Business Is Considering Modernizing Its Legacy IT Systems
Joe's business started two decades ago. Originally created working out of his garage. But after a few years, his customer base grew exponentially. He was a market leader. In turn, his FTE and overhead also increased proportionally too. And as every new challenge or opportunity arose to grow his business, a new segment of IT architecture was also needed. Then, a decade later, his IT team were working with a variety of legacy systems that now spoke to each other.
Now, Joe's business spent more time maintaining outdated systems, finding workarounds for a frustrated team that wanted easy and flexible solutions. And he was employing project teams simply to keep legacy systems working. To prevent ever-evolving cybersecurity risks and ensuring his IP and customer data were protected. But because of this additional expense, IT was only seen as a cost center. Therefore many upgrades were deferred due to budget reasons.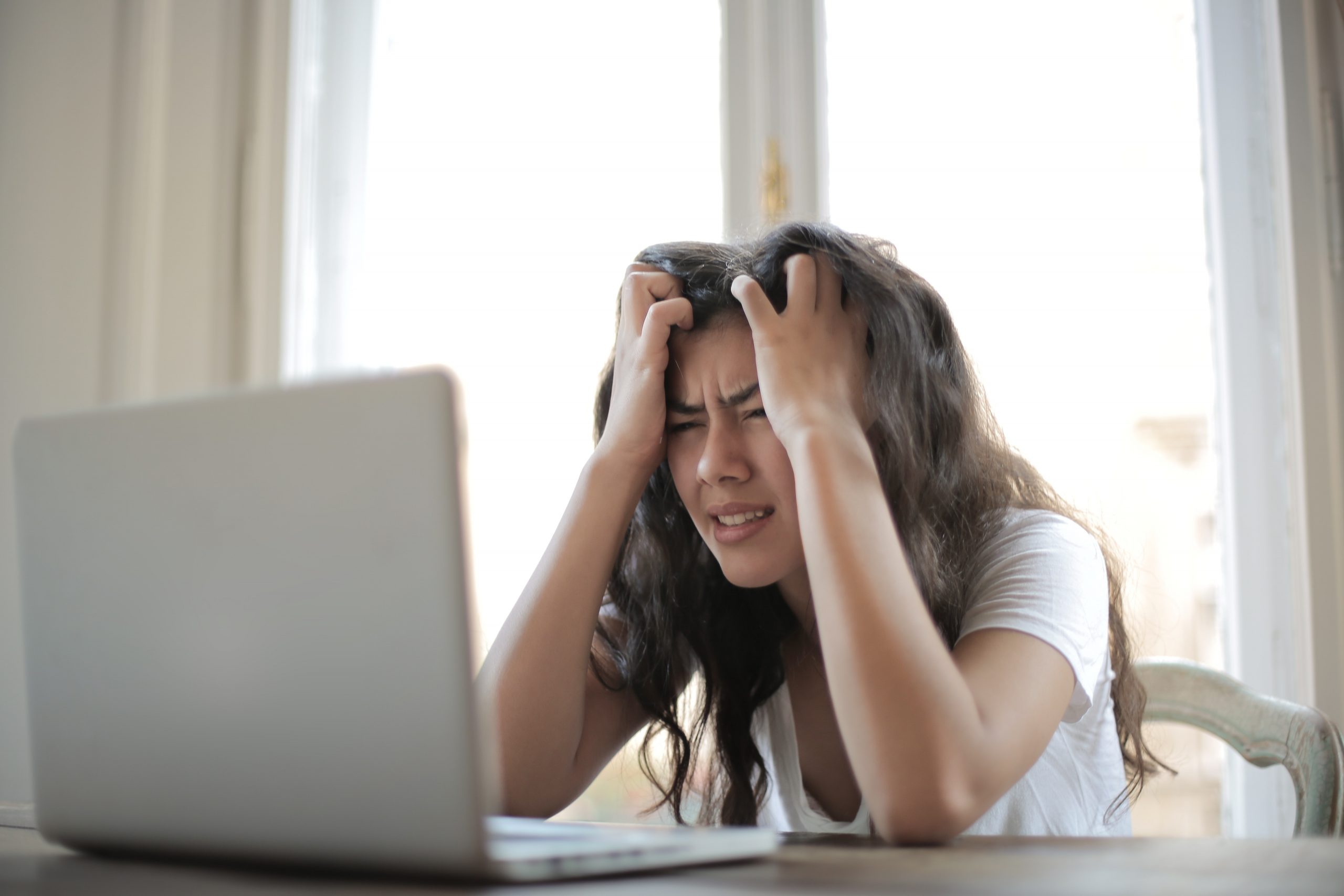 Next, the cloud burst into existence. And Joe knew to maintain market relevance, he needed to consider cloud migration. Not only did his company lack quick flex and scalability, but, he also failed to attract new talent. Because the best market talent wanted to work with more innovative companies. Additionally, Joe felt his infrastructure was overly complex. And investing in a cloud migration would cost time and labor that was currently tied up trying to keep his legacy systems working.
The Risk Of De-Prioritizing Modernization
So, cloud migration for Joe's team kept being de-prioritized and put on a maybe/someday to-do list. And each month, Joe's direct competition made progress on their cloud migration. In parallel, the cloud capability continued to evolve. Conversely, each month, cloud migration and the ability to keep up slipped further and further away. 
Joe's slow response to modernization left him privy to a cybersecurity attack. And his brand was tarnished after it hit headlines that his entire customer dataset was leaked on the dark web. Joe's business went into liquidation the following year.
An extreme example? Yes. An absolutely plausible example. Absolutely. 
Why Companies Should Modernize Their Legacy IT Systems
Modernizing legacy systems helps companies improve efficiency, security, and competitiveness. Therefore, this permits them to better serve their customers and achieve their goals. 
Improved efficiency:

Legacy systems can become outdated and cumbersome over time, leading to increased downtime, maintenance costs, and reduced productivity. That's why modernizing these systems can help companies streamline processes, reduce manual workloads, and improve the overall efficiency of their operations.

Enhanced security:

Legacy systems are often less secure than modern systems and may not have the latest security features to protect against cyber threats. So modernizing these systems can help companies better protect their data and reduce the risk of data breaches.

Increased agility: Modern systems are designed to be flexible and scalable, allowing companies to quickly respond to changing business needs. Therefore this can lead to increased agility and competitiveness in today's rapidly changing business landscape.
Better customer experience:

Legacy systems may not have the user-friendly interfaces and functionalities that modern systems have, leading to a poor customer experience. That's why modernizing these systems can help companies provide a better customer experience, improve customer satisfaction, and increase customer loyalty.

Access to new technologies:

Modernizing legacy systems can provide companies with access to new technologies. For example, artificial intelligence, machine learning, and the Internet of Things, allowing them to take advantage of new opportunities and stay ahead of the curve.
Why Companies Should Consider Cloud Migration
Cloud migration can bring many benefits to companies These include cost savings, improved performance and security, enhanced collaboration and productivity, and better disaster recovery and business continuity. 
Scalability and Flexibility:

Cloud computing enables companies to easily scale up or down their IT resources as per the changing needs of their business, without investing in new hardware.

Cost Savings:

By using cloud services, companies can reduce the costs associated with purchasing, maintaining and upgrading hardware and software. Additionally, they can save on energy costs as well.

Improved Performance:

Cloud providers invest heavily in their infrastructure, so their customers benefit from better performance, higher uptime, and increased security.

Enhanced Collaboration and Productivity:

With cloud-based tools and platforms, employees can access company data and applications from anywhere, at any time, on any device. This can increase collaboration and productivity.

Better Disaster Recovery and Business Continuity:

With cloud-based solutions, companies can quickly recover from disasters and ensure business continuity. This is because the cloud provider is responsible for maintaining and managing the infrastructure.

Increased Security:

Cloud providers invest heavily in security, and they often have more resources and expertise than individual companies. This can help to ensure that sensitive data is protected.
Let's Backup For A Second
Firstly, business continuity is one of the most critical aspects of any organization. Whether it's a human error that created downtime or lost project momentum or a malicious attack that could impact brand damage and customer loyalty. Data backup is the crux of business continuity. Imagine losing all your IP, or, all that valuable customer data and having to start again. Now imagine the impact on revenue streams. And, due to the ramping growth of data, backup solutions are becoming even more complex each day. Yet, without business continuity, your business isn't just at risk of loss, it's at risk of failure.
Traditional backup solutions such as on-premises backup appliances and tape libraries have long been the default for many organizations. And while technology has improved over time, there are still challenges with legacy backup solutions, including:
High capital expenditures.

Operational complexities.

Meeting recovery objectives.

Scalability limitations.
But with cloud services like AWSstatic, you have far less to worry about when it comes to disaster recovery and business continuity.
When businesses are struggling to either find the in-house capability or capacity, they can partner with a trusted managed service provider to achieve modernization.
What Is AWSstatic
AWSstatic is a website hosting service provided by Amazon Web Services (AWS). With AWS Static hosting, websites are hosted on the AWS Cloud and served through Amazon's global network. This hosting service is optimized for delivering simple websites, with just HTML, CSS, and JavaScript files, and doesn't require any backend processing or dynamic content generation.
AWS Static hosting is a cost-effective and scalable solution that can be used to host websites, web applications, and single-page apps. It provides several benefits, such as low latency, high performance, and automatic scalability to handle high traffic spikes. Additionally, with the integration with other AWS services, such as Amazon S3, Amazon CloudFront, and Amazon Route 53, AWS Static hosting provides a complete and secure web hosting solution for businesses.
Furthermore, protecting your data with the likes of AWSstatic means unlimited scalability, world-class security, cost efficiencies and business agility.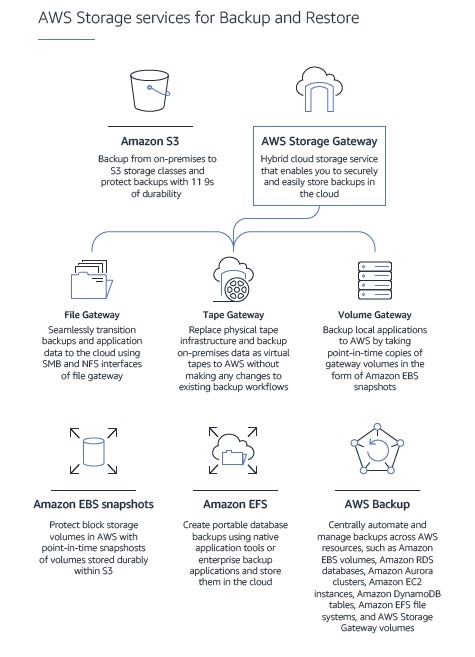 Modernizing Legacy Systems For Regulatory Requirements
For businesses that need to meet regulatory requirements, it can feel like a daunting task to modernize legacy systems. After all, you're already compliant, right? Not only is it work to plan and successfully migrate legacy systems, but you also need to maintain compliance. An extra layer of pressure. Additionally, the cherry on the cake would be to make it easy to search, discover backups, and make the recovery process very quick. 
But, by not creating a strategy to modernize your legacy solution, you are actually risking your compliance further. In fact, non-cloud backup solutions account for 75%-80% of disaster recovery for all tiers of IT services. (Gartner) The problem with tape and most disc-based backup approaches is that restoring data takes a long time— possibly days or weeks. Additionally, backups occur on a nightly basis, leaving potential data losses of up to 24 hours. In the fast-paced, dynamic environments that deliver digital access, 24/7 availability is a firm business requirement.
Identifying the right solution for regulatory compliance
AWS and Azure native backup solutions require a smart tech partner. Although AWS and Azure offer their own 1st-party tools for backing up your data, some of these tools require automation to be written. Additionally, the reporting capabilities can be complex and it can be difficult to search and perform restores. On top of that, restores can be costly and incorporating data from on-prem systems can be challenging without the right level of expertise.
However, with a complementary approach, you can adopt a third-party backup solution like Rubrik. With a tool like Rubrik, you can access robust reporting capabilities to help meet compliance requirements more easily. Here are a few other benefits of Rubrik:
Unifies backups for systems on-prem as well as in the cloud

Database awareness allows for consistent MS SQL, Oracle protection

Strong focus on security 

Scalable storage and efficient data transfer
Another useful third-party tool to help maintain regulatory compliance is Veeam. This has stronger support for on-prem virtual machines, a stronger focus on disaster recovery, and a more economical license model. Finally, it doesn't involve any proprietary hardware.
Making Your Legacy A Long-term Success
It's not just the hard work you have put into your IT legacy systems over the years that you need to protect, it's your business's legacy you need to protect. That's why preventing the de-prioritization of modernizing legacy systems is pivotal to long-term success. Attracting the right talent to maintain and grow your business is just the starting point. Layer that with protecting your brand and customer data, driving operational efficiency and flexibility, and maintaining compliance, it's actually a no-brainer to start your modernization journey.
If you need support creating a roadmap to the modern IT world, we highly recommend partnering with a trusted managed services provider to guide the way. This frees up your team to focus on maintaining business as usual whilst your trusted partner works in the background to modernize your infrastructure. Additionally, it means that you have out-of-house experts that are exposed to a diverse range of services, providers, processes and knowledge on a daily basis to help navigate and accelerate your journey. If you're ready to prioritize your legacy modernization, you can talk to our experts at SPK for a no-obligation discussion. We're already trusted by businesses globally as a managed services provider. And, we've successfully modernized 15 businesses from legacy IT systems in the past 3 years alone.
Learn more about how we can help modernize your legacy IT solutions. Contact us here.