For small and medium businesses cloud migration can feel like an overwhelming task to start. But, at SPK we support many businesses (of all sizes!) globally to migrate their infrastructure to the cloud. Here are some of our expert tips to support a smooth migration.
When is the "right time" to migrate to the cloud?
The sooner you initiate the process, the sooner your business can benefit from the cloud's vast benefits. Those benefits include: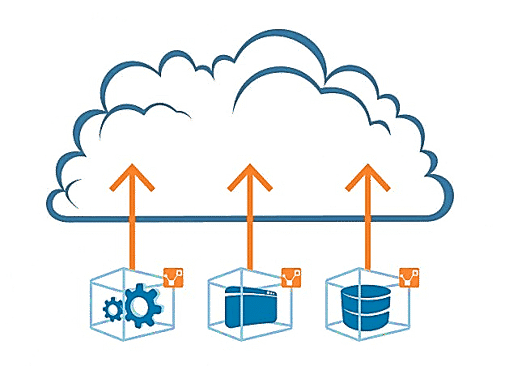 Scalability and flexibility

to grow your business at your pace. You may already be staffing up just to manage existing infrastructure. That could be the maintenance, purchasing, configuring, and management of different vendors. Cloud migration removes the pressure off existing staff and provides more focus on strategic IT activities.

Lower infrastructure costs

that could be reinjected elsewhere into your business. With real business issues like aging infrastructure, more remote workers, business continuity, and limited IT resources impacting organizations, there is a clear ROI for the transition to the cloud.

Lower business risk.

Reduce the business risk of downtime due to the improved stability cloud provides. Migrating to the cloud provides customers with reliable security and backup. You can protect, detect, respond, and rapidly recover from threats to your business. And you can do this faster and more reliably with the cloud. Furthermore, you can benefit from knowing that underlying hardware and software stay up to date.
Remote work with ease. Cloud enables you to hire and disseminate infrastructure access from anywhere. Not only does this provide an increasingly flexible work environment that can be easily supported, but it also provides a secure, and recoverable environment if necessary.
Should SMBs migrate their data centers to the cloud? 
The cloud levels the playing field for small and medium-sized businesses, enabling you to save money, become more competitive and reduce your business risk. Some of the best benefits of migrating to the cloud include: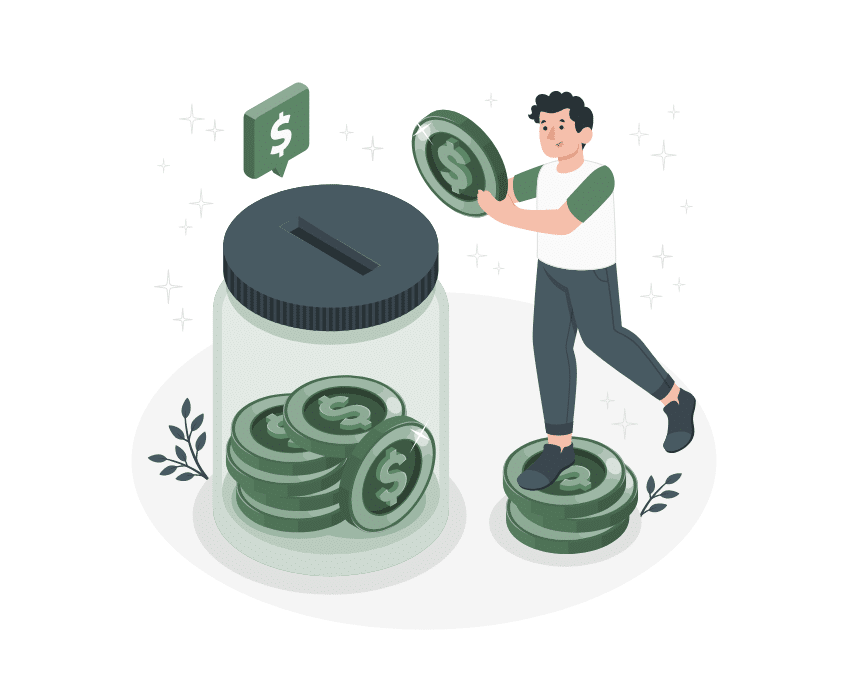 Real savings you can see and measure:

You can manage your business needs more efficiently and cost-effectively. With the cloud, there are no upfront fees which is a huge benefit to SMBs who are more cautious over cash flow. Additionally, with analytics built into cloud sites, you can measure and forecast your usage.

Pay-as-you-go models: 

You pay only for the resources that they use in a predictable monthly bill. And with a pay-as-you-go model, you remove any large upfront capital expenditures. There are a few watch-outs to be aware of with this type of pricing model.

Read more about those here.
Business Protection:

Now you can protect, detect, respond, and recover from threats to your business faster and more reliably. Firstly, you can benefit from knowing your underlying hardware and software stays up to date. Secondly, you can ensure that your increasingly flexible work environment can be easily supported, secured, and recovered if necessary.

Use internal resources more effectively:

Cloud migration opens up a world of task automation. For example, monitoring, security, and backup, and leveraging custom reports to analyze and manage costs and usage. This frees up your teams to work on mission-critical growth initiatives.

Improve productivity:

Provide your remote teams with reliable access and eliminate performance issues. Also, add resources at the click of a button and quickly deploy applications globally without the risk or latency that comes with on-prem infrastructure.
Will a cloud migration help my business become more competitive?
Unplanned downtime or productivity losses cause a lot of impact on SMBs. There's a reason that the cloud levels the playing field for SMBs with larger enterprises. It enables you to adapt to the demand of more flexible work environments and face increasing security threats. 
When you migrate to the cloud, you increase your organization's flex by:
Decreasing build times deploying, and maintaining applications that can automatically scale to workload needs. 

Faster application updates.

Having access to the best development tools and resources for business growth (and better ROI potential!)

A reduction in cost over time.
Ultimately, moving to the cloud is about much more than near-term efficiency gains. It is a long-term investment that will help your business grow. Finally, it embeds a long-term cloud strategy where IT and data-driven intelligence becomes core to growth.
Do providers help customers move to the cloud affordably and reliably?
Yes. Cloud service providers like AWS use a data-driven approach to ensure customers have all of the information they need to right-size a solution. If you do not have the right business resources to assess your cloud needs, fully support your cloud migration strategy, deliver a cloud proof of concept and successfully migrate, we highly recommend using a managed services provider like our team at SPK. 
If you do have the capability in-house, we recommend your team follows our fool-proof cloud migration strategy planning.
Do I need to consider different workloads for cloud migration?
Most cloud providers like AWS, Atlassian and Azure are well-versed in optimizing solutions for customer-specific migration needs. AWS in particular has more experience than any other provider across company sizes and industries, the AWS approach is built on using data-driven analysis to plan a migration that exactly meets business needs.
For example, AWS can move any workload including applications, websites, databases, storage, and physical or virtual servers. And, it supports all frameworks and languages, all processor types, and all operating systems, including Microsoft Enterprise Applications and open source. Additionally, customers can run SQL on AWS and manage their new and existing SQL Server licenses, and run VMWare Cloud and SAP on AWS.
AWS gives you access to more than 200 native services to fuel innovation.
We recommend checking out the blogs below to see which cloud provider is right for you. And if you need advice, you can contact our expert migration team here for a no-obligation discussion.
Read more information on:
Can small or medium-sized businesses afford cloud solutions?
Most cloud providers offer a tiered pricing system meaning you can choose the pricing plan that suits your business. Additionally most offer either a free, or entry-level pricing model which typically suits a small business seeking agility.
Furthermore, there are ways you can optimize your cloud spending even further. Check out how virtual CAD (vCAD) can perfectly complement your new cloud solution and even more of the best tips on saving money on cloud computing here.
Conclusion
With a range of different cloud providers out there, we recommend doing your homework or partnering with an MSP like SPK to support your cloud migration. Aside from exploring your existing business needs, you also need to consider what your existing business growth strategy is. However, one of the best things about cloud services is the agility it provides. So, you can scale up, and down, as needed. Cloud is the future of businesses globally. There's no doubt about that. And, organizations that move sooner are more likely to remain relevant, competitive and grow their customer base. 
If you need advice or support as an SMB to plan and deliver your cloud migration, contact our team here.