Atlassian Cloud Readiness
With Atlassian's announcement of the end of support for their Server products, and their journey to cloud being accelerated, it took many Atlassian Jira customers by surprise.  Because our certified experts have experience with Atlassian Cloud, we are uniquely positioned to help you find the right path forward.
Our Cloud Readiness Assessment is geared to finding the gaps in available Cloud products that are available for you today in Server.  Our purposes with this Assessment is to determine the best path forward, and co-create the right approach with you.

Let us help you architect the right Atlassian Cloud environment
Atlassian Cloud Readiness FAQs
What is an Atlassian Cloud Readiness Assessment?
The Atlassian Cloud Readiness Assessment is a formal report that SPK will provide you based on your current state in relation to what capabilities that the Atlassian Cloud systems have, show any gaps, and create recommendations for solving those gaps.  The general process is below.
Determine what systems are in scope (Jira, Confluence, JSM, Bitbucket, etc)
Determine current state of configurations, and future needs
Co-create solutions for the post migration state
Report findings to the proper team
What is your approach for this Cloud Readiness Assessment?
Our team breaks this service down into 4 distinct areas.
Access & Info Gathering
Our team will need access to the system(s) being discussed for migration.  Acces doesn't always mean administrator level access by an SPK professional.  That may mean working in conjunction with a Jira Admin or other staff member as they drive and share their screen so we can determine what is unique about the system.
Analysis
Our team will take the findings from the Information Gathering portion and determine things like what marketplace apps are not available in cloud, or what specific considerations will need to be taken into account during the migration itself.
Preparation of Findings
Our team will prepare the analysis into a findings report.  This report will be fully inclusive of the information we have learned, best practices moving forward, and a general idea of what the delivery of this migration may take.
Assessment Presenation
Our team will present our findings to your team, which could include leadership.  Our presentation will be thorough and will leave time for questions by members of the team present.  Our goal in this presentation is to discuss all potential blockers and risks and ensure that we have sufficiently mitigated against them.
Is the price "one-size fits all"?
No, SPK and Associates determines what is best for each Cloud Readiness Assessment based upon the scope and size of the environment being reviewed.  We do not have a set price for any engagement until we determine certain factors.
How many systems are reviewed?
This depends upon the needs of the client.  In the event there are multiple systems being reviewed for the Atlassian Cloud Readiness Assessment, the costs may increase.  However, if it's a single instance of Jira, JSM, Confluence, etc, then the price is very small and managable.
What does my investment get me?
At the end of the Atlassian Cloud Readiness Assessment, SPK and Associates will provide you with a detailed findings report that will summarize our work.  This summary will be inclusive of our experience, and research.  We do this so that any client, at any time, can take this findings report and select options outside of SPK and Associates for their Cloud Migration.  While we do not want that, our purposes with this assessment is to provide you with a high quality document that you can use to execute the strategy that we have co-created with you.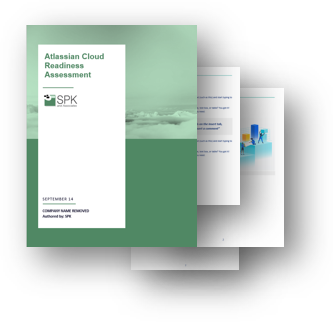 Popular Atlassian Products
Review some of the best Atlassian products and how they transform work today.  
Related Atlassian Resources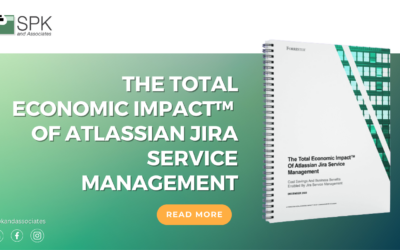 With the rise of distributed and remote IT, operations, and service teams, you're probably on the lookout for a service management tool to help you move swiftly, foster flexible workstyles, and ensure visibility and connectivity between teams. That's where Atlassian...