The Git Solution for Modern Software
Whether you are already using Bitbucket on premise software and looking to move to the Cloud, or you are looking to implement Bitbucket as a new tool to modernize your software lifecycle, SPK has the experience to help you get maximum value.  Bitbucket is a modern, git based solution which enables software developers to create pull requests and code reviews through software repositories.  This git solution will allow for branch comparison and commit history, which allows you to align to modern DevOps practices.  Looking for a demo or to learn more?  Contact SPK's experts today to find out if Bitbucket is right for you.
SPK are your trusted Bitbucket Implementation Experts!
Their talent is top notch and augments and deepens our engineering capabilities in technical areas where we lack expertise and cannot add dedicated personnel. 
Working with SPK feels like working with co-workers in my company, not like interacting with a typical technical support vendor. SPK staff are responsive and partner with me.
The personalized attention and detailed communication we receive working with SPK and Associates is pretty special. The accessibility of SPK team members is impressive...
Code & CI/CD, built for teams using Jira
With best-in-class Jira integration, and built-in CI/CD, Bitbucket Cloud is the native Git tool in Atlassian's Open DevOps solution. Join millions of developers who choose to build on Bitbucket.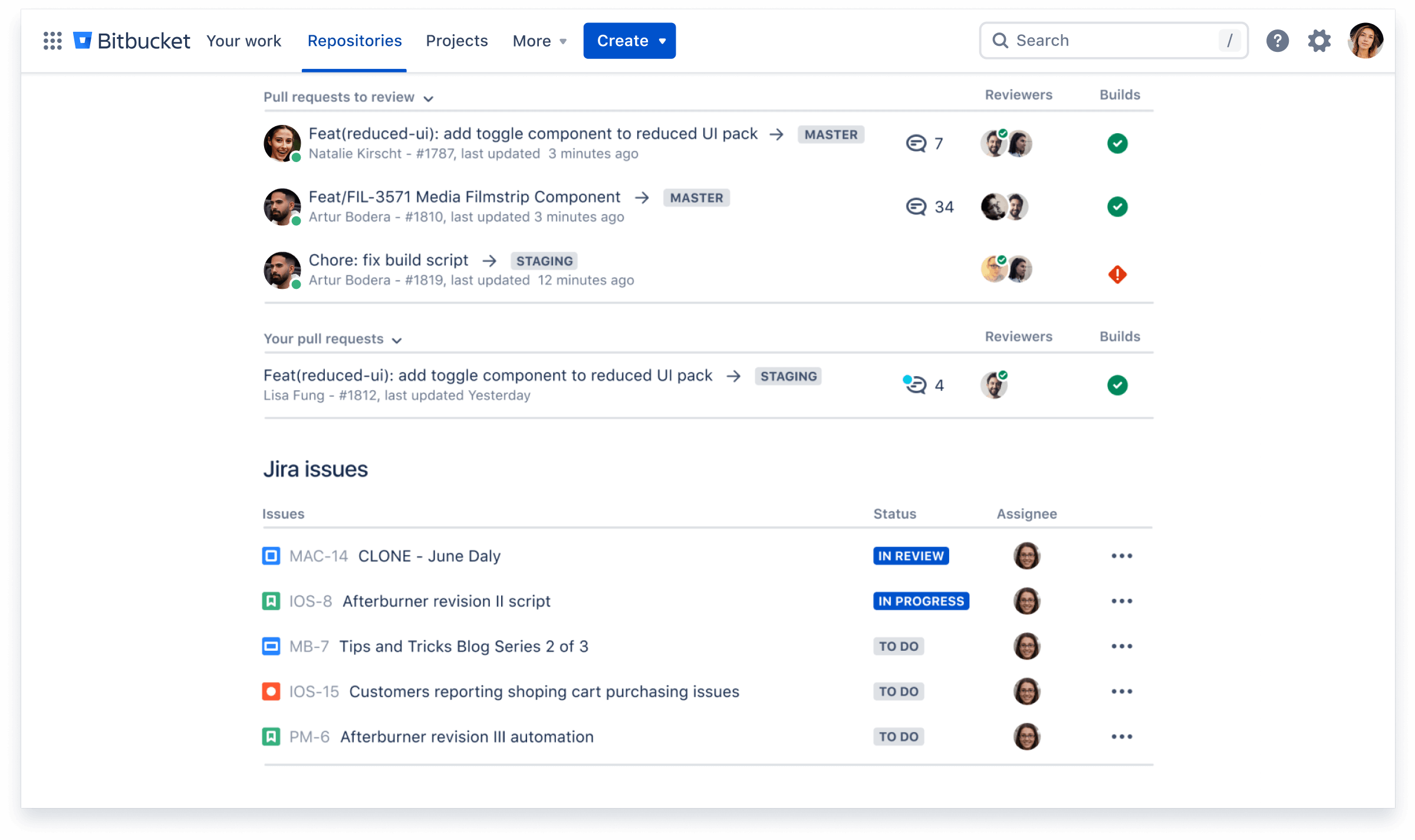 Collaborate across multiple teams
Reduce context-switching by managing your Jira issues in Bitbucket with the built-in Jira UI. And when you include your issue key in commits, your Jira issue statuses update automatically.
Ship quality code
Comprehensive code review features to help you find and fix bugs before you deploy. Review large diffs with ease, view third-party code reports, and open Jira tickets right from the PR screen.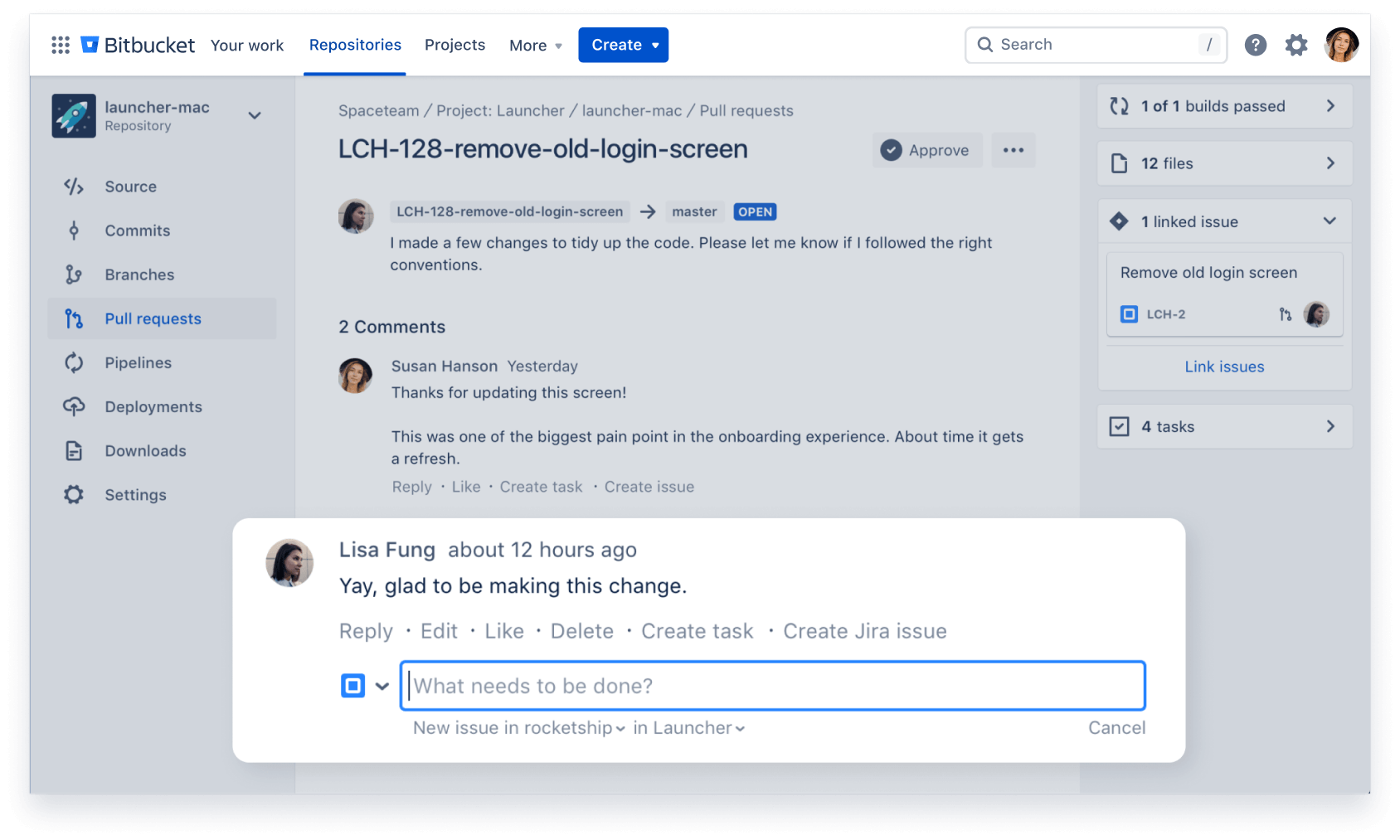 Automate deployments
Use our built-in CI/CD tool, Bitbucket Pipelines, to create powerful, automated workflows. Or connect Bitbucket Cloud to on-prem CI/CD tools like Bamboo or Jenkins.
Secure Your Code
Run automatic security scans with out-of-the-box integration with Snyk, or connect to other providers. Simply open an existing repository or create a new one and navigate to the Security tab to install the Snyk integration.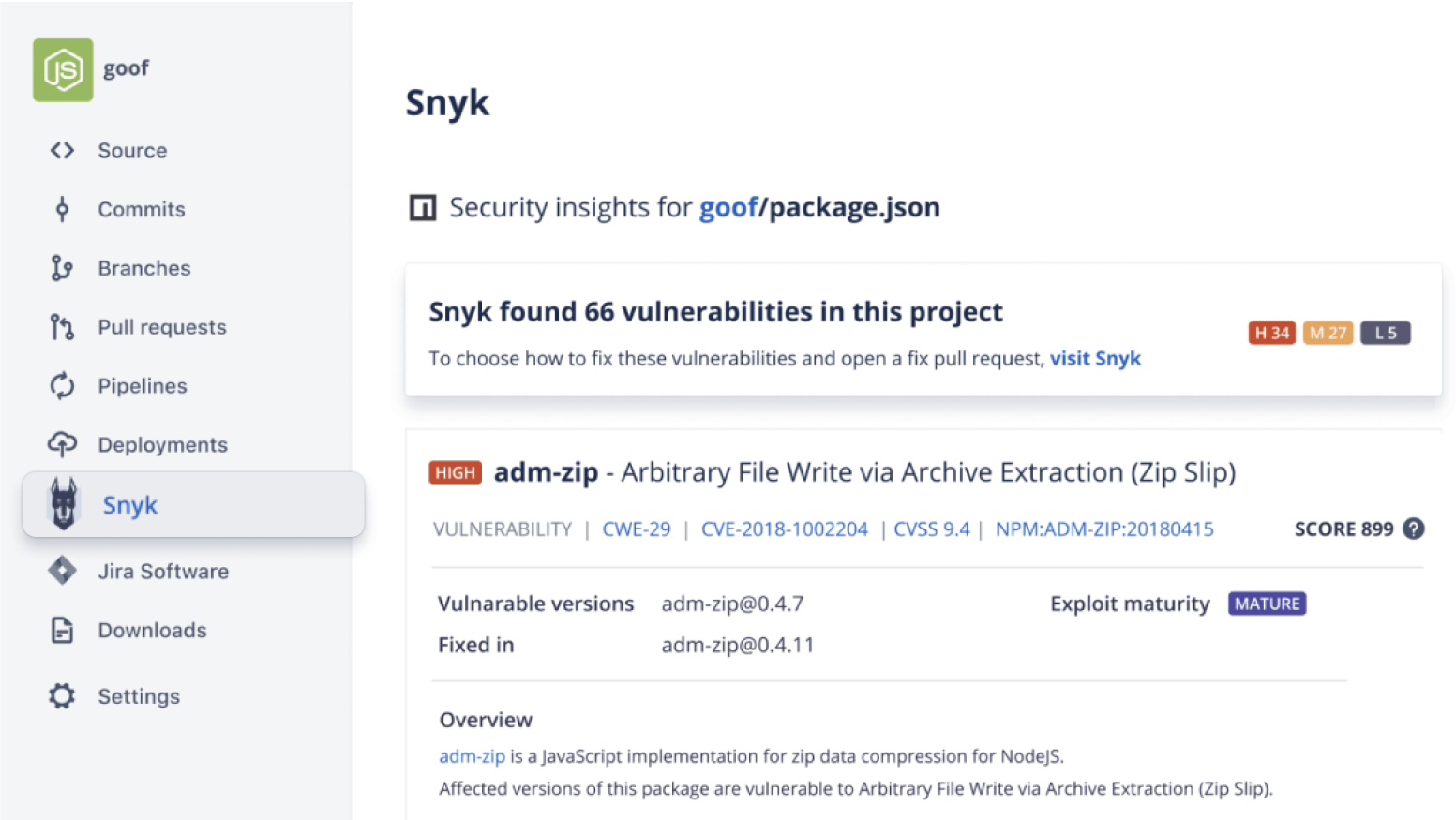 Bitbucket Services from a Trusted Partner
As an Atlassian Solutions partner, SPK has many services to help companies deliver better software more quickly.  Our team can help you implement, migrate, customize and integrate, optimizing for your specific requirements.  Learn more about our services here.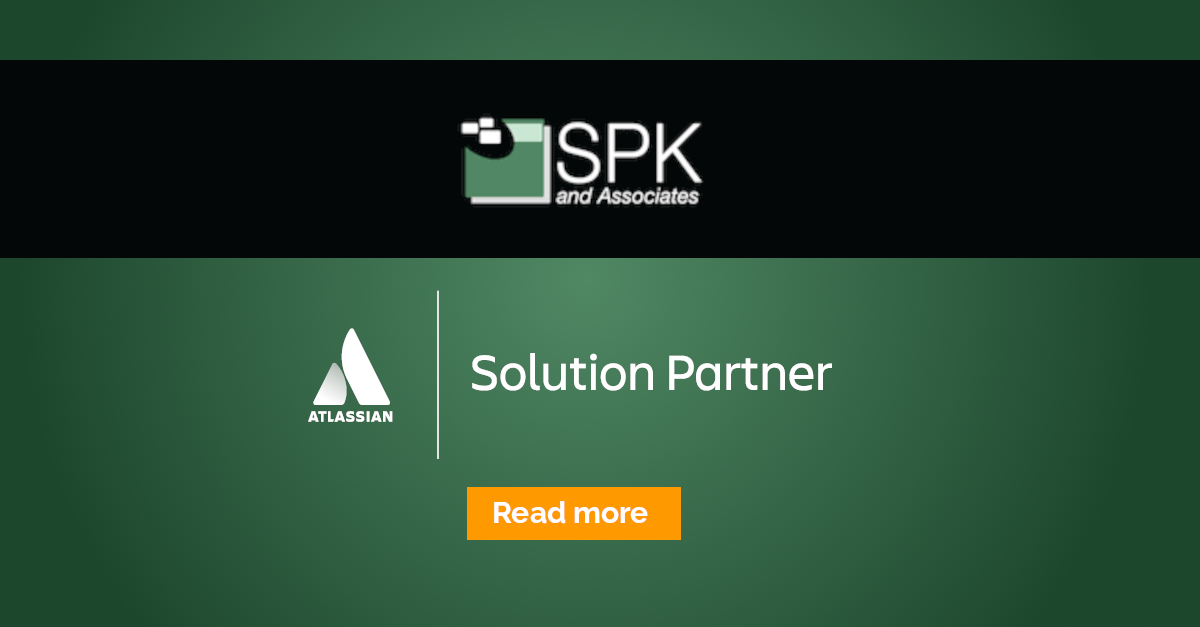 Acquire your Atlassian licenses via a trusted Solution Partner that provides multiple benefits.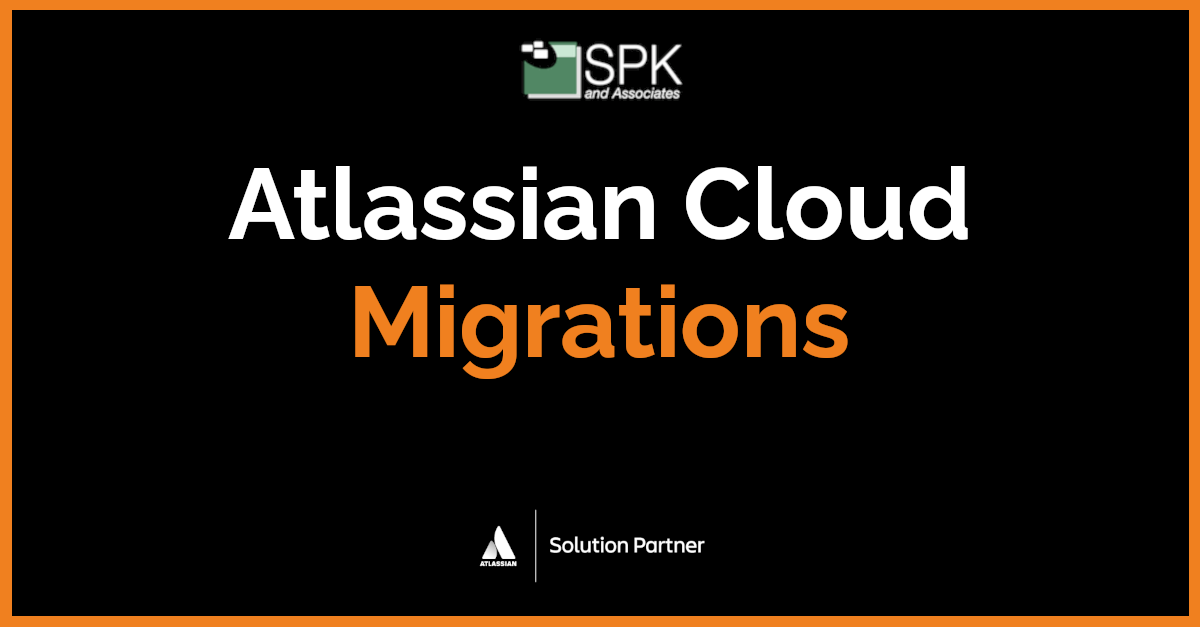 Moving from Server to Data Center or Cloud?  SPK's experts can help you make the switch.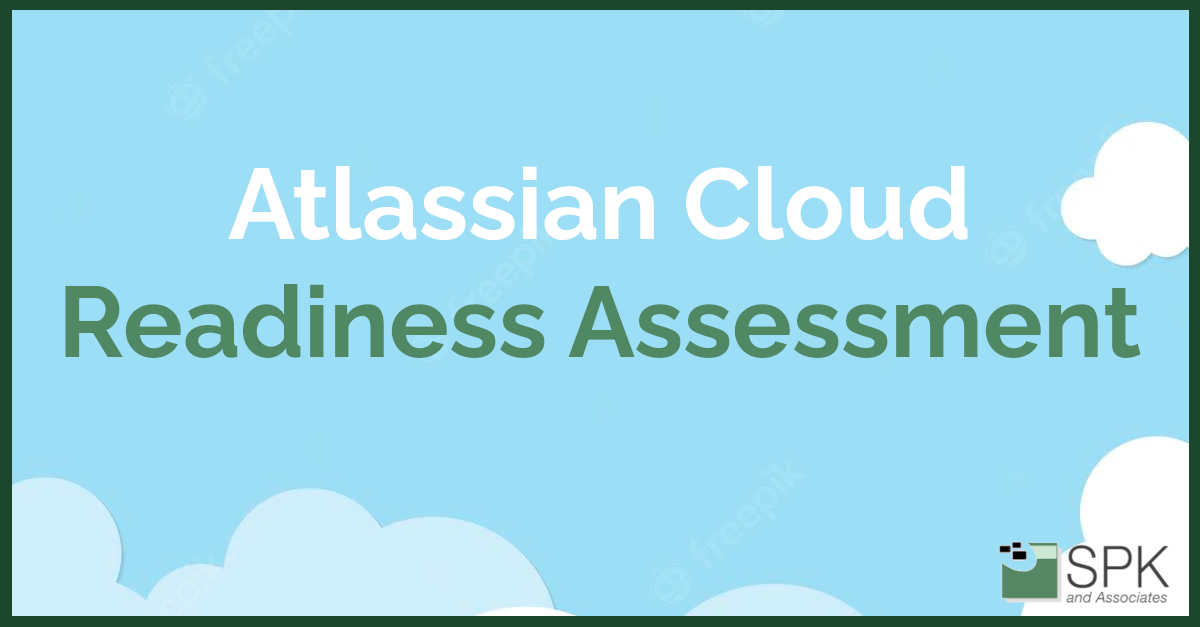 Unsure if Atlassian Cloud is right for you?  Our Cloud Readiness Assessment helps find the gaps.
Related Atlassian Jira Resources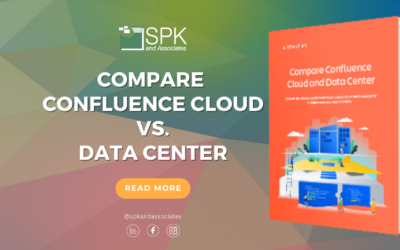 In February 2024, Atlassian is pulling the plug on Confluence Server. The clock is ticking, and you are left with two options: Confluence Cloud vs Data Center. Making the right choice could significantly impact your operations, and workflow for the future growth of...
What makes SPK and Associates different?
On average, clients work with SPK and Associates for 8+ years
20+ Years of experience with medical device, aerospace, automotive and other regulated industries
Uniquely positioned with years of understanding of both hardware and software product development