PTC have been leaders for the past 30 years. They've led the charge in helping manufacturers solve key business challenges to achieve their goals with digital solutions in real-world applications. PTC has a wide variety of products like ThingWorx, Creo, Onshape, Windchill PLM, Windchill RV&S, and more to help solve those challenges. This enables businesses to better merge the world between physical and digital. In this blog post, we'll dive into a few of the updates from the latest PTC news this past quarter.
SPK is a proud PTC partner, providing implementation and training solutions with a key focus on Windchill PLM and Windchill RV&S platforms.  Because of our experience in the medical device industry, many of our clients use SPK's validation services and ongoing application management to support their key business needs.
PTC News: Simulation in the Cloud with Onshape
As you may already know, PTC acquired Onshape in 2019. This was in an effort to modernize its portfolio of products. Onshape is the first software as a service (SaaS) for product development. Therefore, this acquisition gave PTC the ability to attract new customers with a SaaS offering. Also, it positioned the company to capitalize on the move to cloud services, even for products that required a high level of resources to operate.
In October of this year, there was a PTC news announcement on the availability of cloud-native simulation as part of it's Onshape product development platform. This is important news because it's the first time that CAD, PDM, and simulation have all been unified in one cloud-native environment.  Additionally, included in this simulation ability are accurate mechanical guidance, such as strength and rigidity. And you can now access this without ever leaving the design environment. The CAD model and simulation model are the same definition which dramatically simplifies the assembly set up for simulation. Furthermore,  before running simulations through the use of existing assembly mates in the definition to the part-to-part interactions, this simulation also eliminates the need to:
Defeature

Simplify

Set up connections for models.
The built in PDM system also version controls each of the changes.  Therefore, you can instantly share the output with other users of the platform for simple collaboration.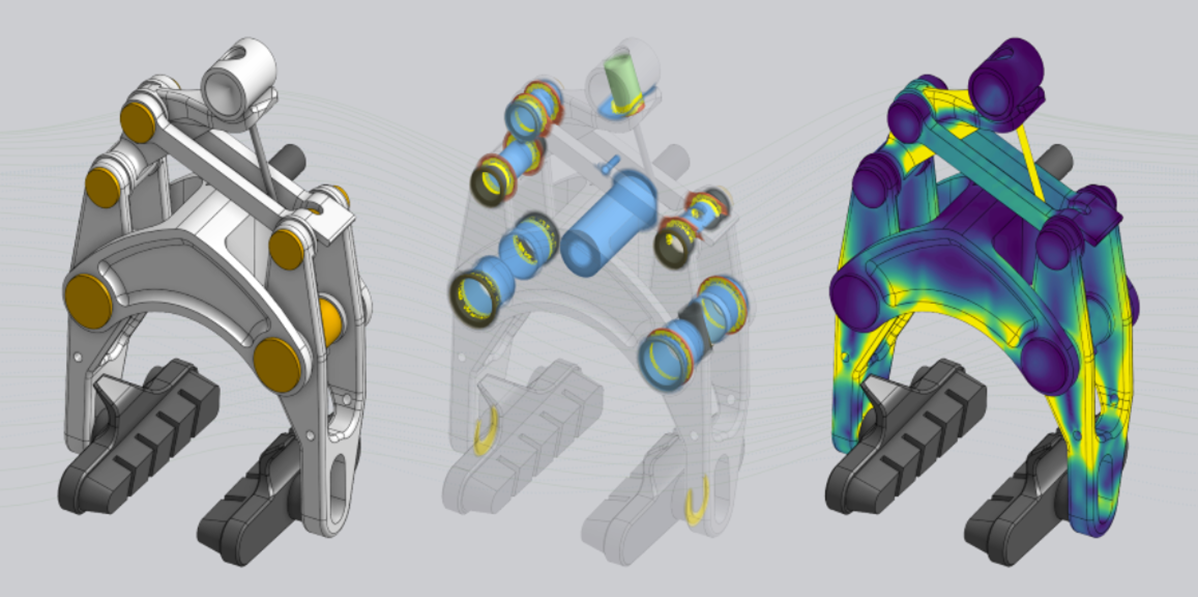 Onshape-Arena Connection to Accelerate Product Development and Supply Chain Collaboration
Although there was information about this PTC news release through some partners, PTC made it official in September. They announced that Onshape-Arena Connection was now available. Now, the Connection enables product data to be shared instantly between the Onshape and Arena solutions. And this happens with the click of a button. That means companies can accelerate the product development process and simplify collaboration with supply chain partners.
The Onshape-Arena Connection supports continuous, cross-functional product development too. This significantly reduces costs and schedule impacts on the manufacturing process. With this Connection in place, a broad range of people and teams can ensure they are working on the same version. These people and teams include:
Design engineers

Quality control specialists

Procurement representatives

Supply chain partners
Additionally, this allows for design reviews at any time. It also allows for product improvements  ahead of costly manufacturing line investments.
PTC News: PTC Named Overall Leader in Augmented Reality
For the fourth consecutive year, PTC has been named the overall leader in Augmented Reality. They also received "Best in Class" vendor for the Vuforia® augmented reality (AR) solution suite in PAC's Innovation RADAR report.
The Open Digital Platforms for the Industrial World 2022 research firm Teknowlogy examines how vendors of AR connected worker platforms:
Are addressing prominent industrial use cases.

And how changes in the marketplace are accelerating the adoption of these solutions.  
In the PTC news report, AR vendors were assessed on how they support connected workings in two categories: competence and market strength. 
PTC received the highest assessment scores in both categories. According to the report, PTC:
Garners positive feedback from AR client references.

Addresses the highest priority industrial and enterprise AR use cases.

Supports a wide range of AR hardware options. For example smartphones, tablets, and wearable devices such as the Microsoft HoloLens 2 and the RealWear Navigator 500.  
You can find the full report here.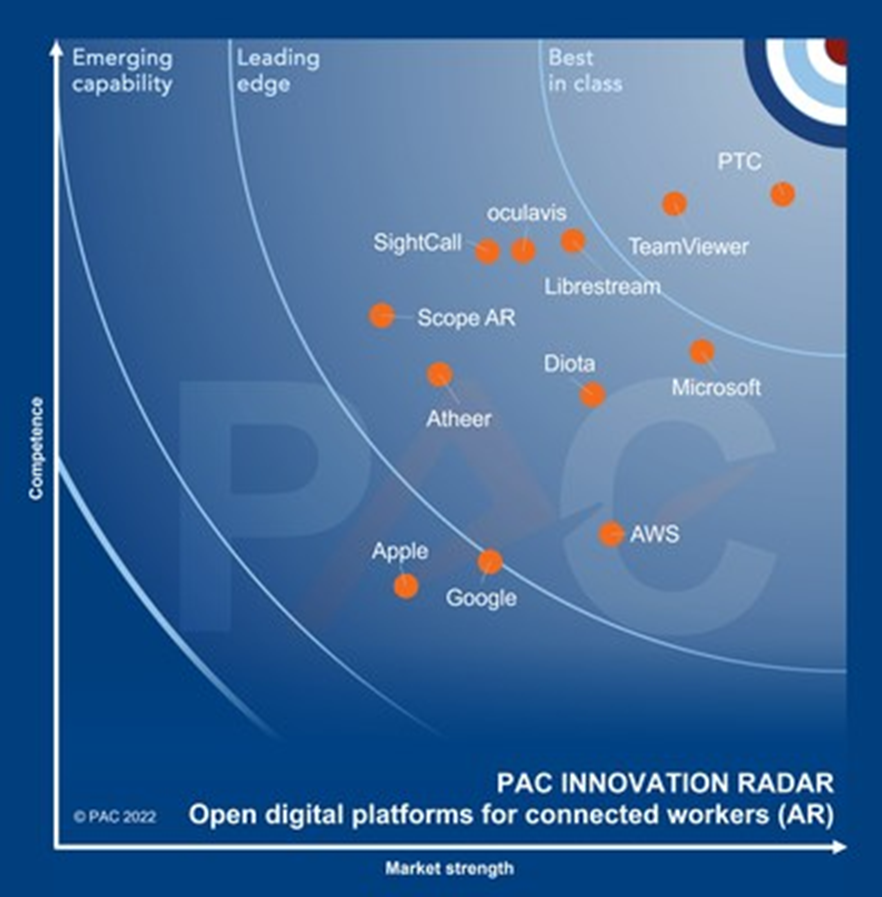 Windchill+ SaaS Offering
Lastly, PTC continued its move to more cloud-native solutions earlier this year. It did this by creating Windchill+, a hosted version of its famous Windchill software.  
Windchill+ combines the benefits of a modern SaaS architecture with the robust PLM platform that Windchill has been known for. Now, customers can reduce or eliminate their on-premises legacy applications with the new Windchill+ platform. That means they can utilize the full PLM suite of services in a SaaS model.  Also, Windchill+ enables faster, easier, and more secure collaboration with external supply chain partners. Next, PTC will leverage the SaaS architecture of Windchill+ to deliver new versions and PLM capabilities to customers over time. 
Conclusion
At SPK, we provide you with the latest PTC news each quarter. PTC will announce its fiscal Q4 results in a live webcast on Wednesday, November 2, 2022.  For more information, see PTC's investor relations site here.
We're passionate about assisting education and intel within our industry and we will strive to support our clients with emerging technologies. We're here to accelerate businesses globally. Our experts are happy to support your new or existing cloud initiatives.  If you'd like to speak with our consultants, you can contact our expert team here.