Today, CloudBees announced that SPK and Associates has received CloudBees Service Partner of the year award in 2022.  This includes exceptional efforts in developing new business, thought leadership, and products and services that complement CloudBees technology products.
"We're thrilled to receive this award, which speaks to both our deepening relationship with CloudBees through the past year and to the business outcomes we help our clients achieve," said Christine McHale, co-founder and CEO of SPK and Associates. "Many organizations are turning to CloudBees software delivery tools to help IT and software organizations deliver software quicker and with more quality than before.  Our DevOps expertise and extensive experience with the enterprise software development process have allowed us to align well to these DevOps initiatives."
 SPK Are An Official CloudBees Partner
We started our partnership with CloudBees officially in 2019 after they acquired Electric Cloud. And, our history with Electric Cloud goes way back in 2012. Then, the Electric Cloud product evolved into CloudBees CD/RO. That's one of the reasons we are able to provide CloudBees support with such deep expertise to our customers.
So, why do we partner with CloudBees? Because when it comes to choosing the right tools for DevOps, IT staff and business leaders need experts in order to stay relevant in the market. And, the technologies that CloudBees provides enables enterprises the flexibility and configurability needed to handle the most complex of software delivery pipelines.  Because CloudBees provides an enterprise-grade solution for DevOps, it gives SPK and Associates the ability to work with clients from small to large, fulfilling their needs and helping them design the right software delivery solutions. CloudBees products create a centralized and collaborative business viewpoint. Therefore, this enables faster deployment of resources, improved governance and faster time to market.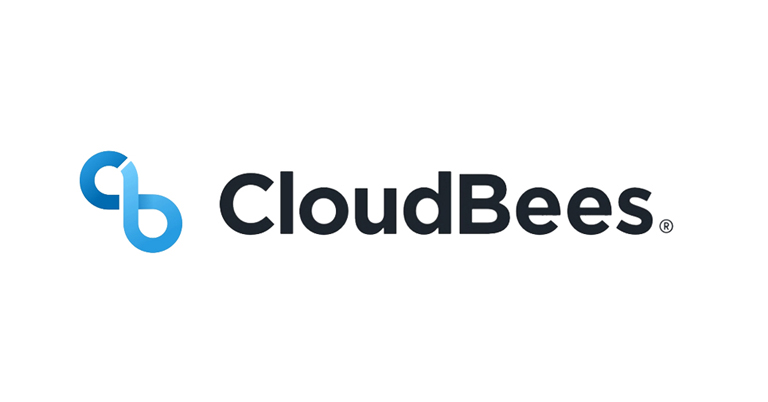 As experts in the IT industry and MSP 501'ers, we know our customers need the right tools for the job. In fact, we work with some of the biggest names in the medical device, aerospace, manufacturing, automotive and high-tech industries. That's why we only choose to partner with the best software solutions partners. Because they help us accelerate our client's success and growth with industry-leading solutions.
Why Choose An Official CloudBees Partner For Support
Our team of experts at SPK are well-integrated as CloudBees partners. And, they're on hand to help businesses globally to get the right outcomes from using CloudBees CI, CloudBees CD/RO, or CloudBees Feature Management, whatever the challenge. Our team has experienced, customer-focused Managed Services that align with your enterprise needs. And, our CloudBees experts are responsible for delivering DevOps expertise and skills for our client's implementation or ongoing management needs. Our experts work with your team to:
Review status and planning.

Explore the adoption of CloudBees tools.

Discuss and implement best practices to deliver quality software.

Help with migrations and upgrade planning.

Architect plans.

Conduct workshops.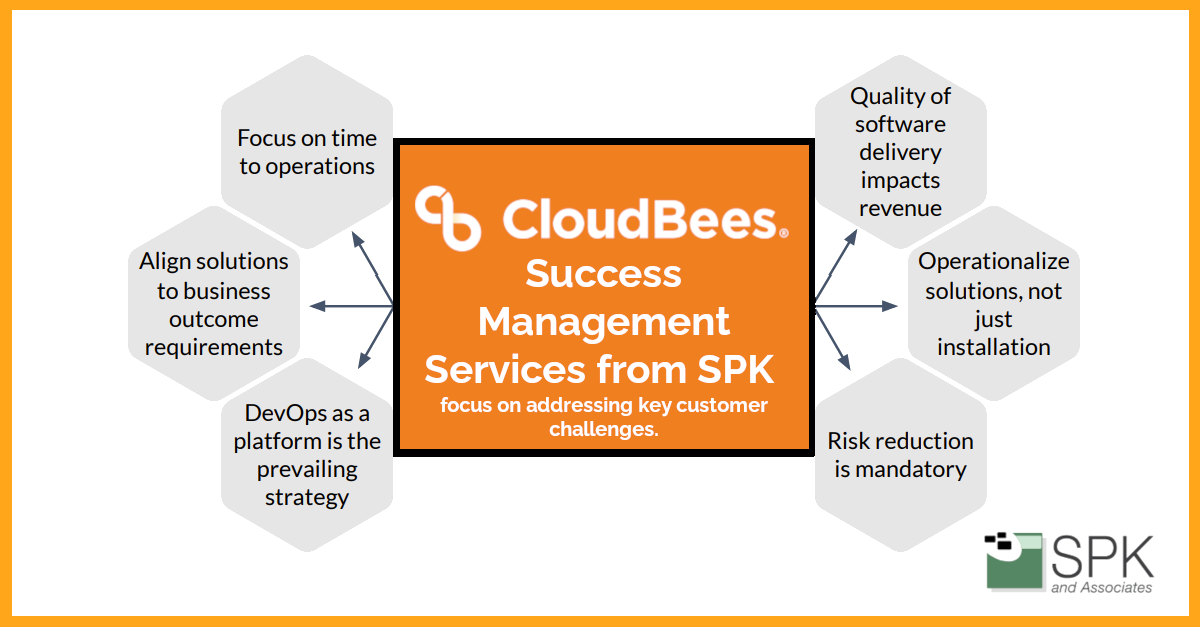 What CloudBees Support Does SPK Offer?
Whether you're currently stuck on an issue with your existing CloudBees architecture, or you're considering a migration, we can help. We cover the entire suite of CloudBees products, including:
CloudBees Continuous Integration (the enterprise version of Jenkins)

CloudBees Service Delivery Automation (SDA)

CloudBees Continuous Delivery/Release Orchestration (CD/RO)

Feature Management

Analytics 

And more.
SPK and Associates can also provide CloudBees support for User and Administration training. We offer training options including:
Factory Out-Of-The-Box training

Customized training, which includes your company's nomenclature and technology
As a trusted CloudBees partner, SPK and Associates can support your CloudBees implementation and training. 
Conclusion
CloudBees enables developers to focus on what they do best:  Build stuff that matters while providing peace of mind to management with powerful risk mitigation, compliance and governance tools. We're proud to have been accoladed as the CloudBees Service Partner of the Year 2022.
If you need CloudBees support with an existing issue, want to migrate to CloudBees, or need additional training in your business, contact us here.