Medical Device Industry
Efficiently getting your medical devices to market while meeting your compliance needs.
Medtech suffers from twin pressures. On the one hand you have to get your products to market faster than the competition or you're playing catch up. On the other hand, you have to make sure everything is of highest quality and meets FDA regulatory requirements. These two challenges, plus increasing globalization and increasing product complexity can be a daunting task to say the least.
For 20 years we've been helping medical device and life science companies bring their cutting edge medtech to market while meeting FDA standards. We do that by leveraging our product engineering expertise, deep IT experience, and thorough knowledge of current FDA regulatory requirements. That means a more efficient development cycle for your organization.
For startup or SMB Medtech companies, we can provide fully outsourced IT managed services, if needed.  Wouldn't you rather entrust your technology management to a partner that knows your industry inside and out?

Their talent is top notch and augments and deepens our engineering capabilities in technical areas where we lack expertise and cannot add dedicated personnel. 
Working with SPK feels like working with co-workers in my company, not like interacting with a typical technical support vendor. SPK staff are responsive and partner with me.
The personalized attention and detailed communication we receive working with SPK and Associates is pretty special. The accessibility of SPK team members is impressive...
How we cater to the medical device industry
Integrated & compliant product engineering & lifecycle management
We can manage your MCAD, EE, and software engineering applications, supporting your FDA compliant design control procedure.  With over 20 years of experience in medical device companies, our team has the expertise needed to support you.
Validated applications and computer systems
We incorporate and support CSV (computer systems validation) procedures in IT application and infrastructure management.  With experts that have experience with many compliance and regulatory requirements, our CVS services help reduce your risk and costs.  Learn more.
Quality Management System implementation & management
We can manage your QMS system and integrate with your product lifecycle process and applications.  Our unique value is that we have integrated different applications over the years to make your PLM system efficient and compliant.
Key Medical Device Software Partnerships
Related Medical Device Industry Resources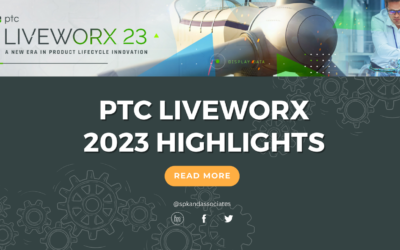 PTC LiveWorx is the premier event bringing together professionals and innovators from various industries. It ignites the exploration of digital transformation, industrial innovation, and emerging technologies. From engaging keynote presentations to hands-on workshops...