Get ready to discover the latest in a series of updates about Atlassian products and services from SPK, an Atlassian Solution Partner.  
Atlassian updates their Cloud and on-premise products on a regular basis. So this quarterly update is designed to share  highlights and information about the recent updates.
To support our clients better adapt to on-premise and Cloud changes, we'll be covering information about pricing, bugs, features and other general updates in this blog.
Atlassian Products Release: Bitbucket 8.0 For Data Center
In late May 2022, Atlassian released Bitbucket 8.0.  According to Atlassian, this release:
 "focuses on performance and reliability, ensuring enterprise customer instances remain performant and stable as they scale." 
The main part of this Atlassian Bitbucket update centers around 2 new features.  The first part of the Atlassian tools update was Bitbucket Mesh, solving a key performance problem. That problem was many customers experiencing a performance decrease after upgrading from a single-node Server to the multi-node Data Center. Mesh solves this through distributed Git storage. It offers customers increased performance and high availability of repositories.
Additionally, the second new feature, repository archiving, enables users to remove archived repositories from lists and search results. This is whilst still keeping them available in read-only mode. This alternative to deleting un-maintained repositories acts as a "safety net" to protect IP from deletion, keeping a historic record without adding clutter.  You can learn more about Bitbucket 8.0 from the release notes here.
Bamboo 9.0 For Server And Data Center Is Coming Soon
The latest Atlassian products release of Bamboo 9.0 for Server and Data Center is planned for sometime in August or September 2022.  While we do not have an official release yet, the new Bamboo version promises to include multiple backward-incompatible or "breaking" changes. These changes should lay the foundation for continuous improvement in future releases according to Atlassian:
"In addition to those breaking changes, this release delivers more secure software that sets up a platform for future performance improvements while a modernized AUI offers a more intuitive and user-friendly experience."
Furthermore, some features to expect in the upcoming release are:
An updated crowd version to encrypt directories credentials.

Tomcat upgrade to version 9.0.

A patch for Log4j.

An update to AUI and jQuery.

A platform upgrade to Atlassian Platform 6.  
You can learn more about the expected release here.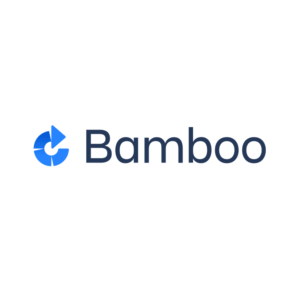 Atlassian Products Release: Confluence 7.19 for Server and Data Center
At the end of July, an updated version of Confluence (7.19) was the latest Atlassian products release. This addressed almost 250 bug fixes that went back to version 7.13.  
The Atlassian Confluence teams "have focused on building great user value by shipping product improvements and new features, as well as tackling high impact items / bugs, to ensure there is a high-quality, high-value release."  This includes several important updates that made Data Center versions more comparable to the Cloud version, such as multiple IDP support, faster permissions checks for complex sites, and the ability to install Confluence Data Center on Kubernetes.
You can learn more about all of the details in the updated release here and the release notes here.
Jira Software Cloud and Confluence Cloud Increased User Limits
On July 14, 2022, we saw another update to Atlassian products with their Cloud platform for Jira Software and Confluence. This supported user tiers over 20,000, extending the upper limits to 35,000 users.  Atlassian made this change as part of their continued promise to support large enterprises on their Cloud platform.  Additionally, this change allowed Atlassian tools to remove scale blockers for migrating to Cloud by increasing the number of users that can be supported on a single instance of Confluence or Jira Software Cloud.  
With the general availability of 35,000 users per product instance and new monthly/annual pricing tiers between 20,000 – 35,000, even more enterprises can enjoy the features of Atlassian Cloud products.

Cloud Alternatives for Server and Data Center Marketplace Apps
In SPK's migration services for Atlassian products tools from Server or Data Center to Cloud, we always help our clients assess  the right marketplace plugins to use in the Cloud platform. This is because some on-premise marketplace apps don't have a direct Cloud app to migrate to.  
Atlassian Marketplace partners may choose not to build a cloud version of their Data Center and Server apps for a number of reasons. For example business decisions, technical capabilities or features that are already included in the Atlassian Cloud platform.  
Therefore, this analysis is important to ensure capabilities are moved from on-premise to the Cloud.  And because of that, this requires:
Research time by our experts

Discussions with our clients and their stakeholders.

Lots of reviewing of data.  
Atlassian understands that. That's why they have developed a tool to help make this more seamless.  
Atlassian have documented examples of Cloud Alternatives for Jira and Confluence Marketplace apps that were built for on-prem.  The intent is to provide suggested and potential alternatives to Jira or Confluence Marketplace apps. These are confirmed as not-for-build in the Atlassian Cloud. 
While this is not a complete list, it can be used as a guide to assist with customers when making assessments regarding their apps in their journey to cloud.  You can learn more about this list here.
Conclusion
If you would like support with your existing Atlassian products, or to navigate any of the new updates, you can contact our expert team for advice here.