Medical devices are subject to some of the strictest design control regulations in the world. And for good reason. U.S. medical devices are governed by the Food and Drug Administration (FDA). In order to meet the high standards, teams must communicate – effectively. And that requires solid leadership from the top down. If your team all has a different understanding of the product vision you are likely to ask for a rubber duck and end up with a swan. 
Equally, if your team is working in silos, the chances are your FDA audit documentation is not going to be water-tight or allow for easy product evolution. Your team silos now are likely creating an additional resource demand at a later date.
Medical Devices Design Control
Your marketing team has a great new product idea. After exploring lots of customer feedback, they've identified that surgeons are complaining about hand pain from holding a scalpel for hours on end. So, they approach your senior engineers to explore a new scalpel based on the feedback. Your marketing team is excited. So is your CEO. This is going to be a game changer. So your marketing team lead speaks to your head of engineering, who then emails the senior engineers with the brief.
Your senior engineers get to work on this new tool. They hand the data to a junior engineer, or drafter, to enter the content into the system. After reaching the red line and a few back and forth emails and reviews, the product design is ready, built and ready for FDA submission. But, there's a problem. Somewhere along the way, the scalpel has changed from a comfort upgrade to a surgeon's version of a Swiss army knife. It grew legs instead of addressing the problem at hand – literally. Now you've wasted labor time and increased the weight in the scalpel, you are back to the drawing board and now have to explain to your CEO.
Scope creep can always be a risk. And this is most prevalent when teams have different visions or understanding of the end product. It's then further impacted by ineffective communication and peripheral tasks distracting their attention. Ultimately the design intent and final product are misaligned. Not to mention the labor time or risk of a competitor beating you to market.
Navigating Design Controls For Medical Devices
Product Lifecycle Management Tools
Whilst tools like Jira and Trello can be used for tracking changes and collaborating, they are not the optimal product in this case. Instead, you'll want to opt for Product Lifecycle Management (PLM) tools like PTC Windchill and Oracle Agile PLM. These can alleviate the potential to misconstrue a product vision. They provide a central location to track changes and version control.
On-premise PDM/PLM systems prevent version control errors by ensuring that only one engineer at a time can work on a design file. To work on a file, it must be checked out, and then checked back in before another user can access it. The pros of these include engineers being protected from overwriting each other's work. The major con is that it prevents multiple contributors from collaborating at the same time. The other downside? Until the file is checked back in, other contributors are blind to the design evolution. Big potential for scope creep.
With a PDM/PLM you can have multiple contributors accessing the file in a protected manner to prevent overwrites. Essentially PDM/PLM becomes your one source of truth. Whether it's your mechanical CAD team accessing it, or anyone else collaborating, it gives everyone the power to ensure the design intent is being designed effectively. 
With VCAD: Furthermore, as the license can be ingressed from anywhere, you can reduce licensing costs (say hello to a happy CFO!) and your design team's productivity can be maximized with anywhere, anytime access.
Design Input Output Verification Validation (DIOVV)
Alongside using effective PLM tools, developing a traceability matrix like a DIOVV report should also be maintained. This provides a mechanism for your marketing, engineering and manufacturing teams to provide an audit flow that the product has been effectively managed right from design through to validation. Ultimately, it is an audit of the business requirements. For example:
Design – 

The marketing team who initially had the scalpel idea will input the design requirements

Input –

The engineering team translates the requirement into a design and inputs the design concept

Output –

The manufacturing team provides analysis of the built design

Verification

– The engineering team completes pre-defined tests to ensure the finished product aligns with the intent

Validation –

The marketing team completes customer research on the successfully tested product.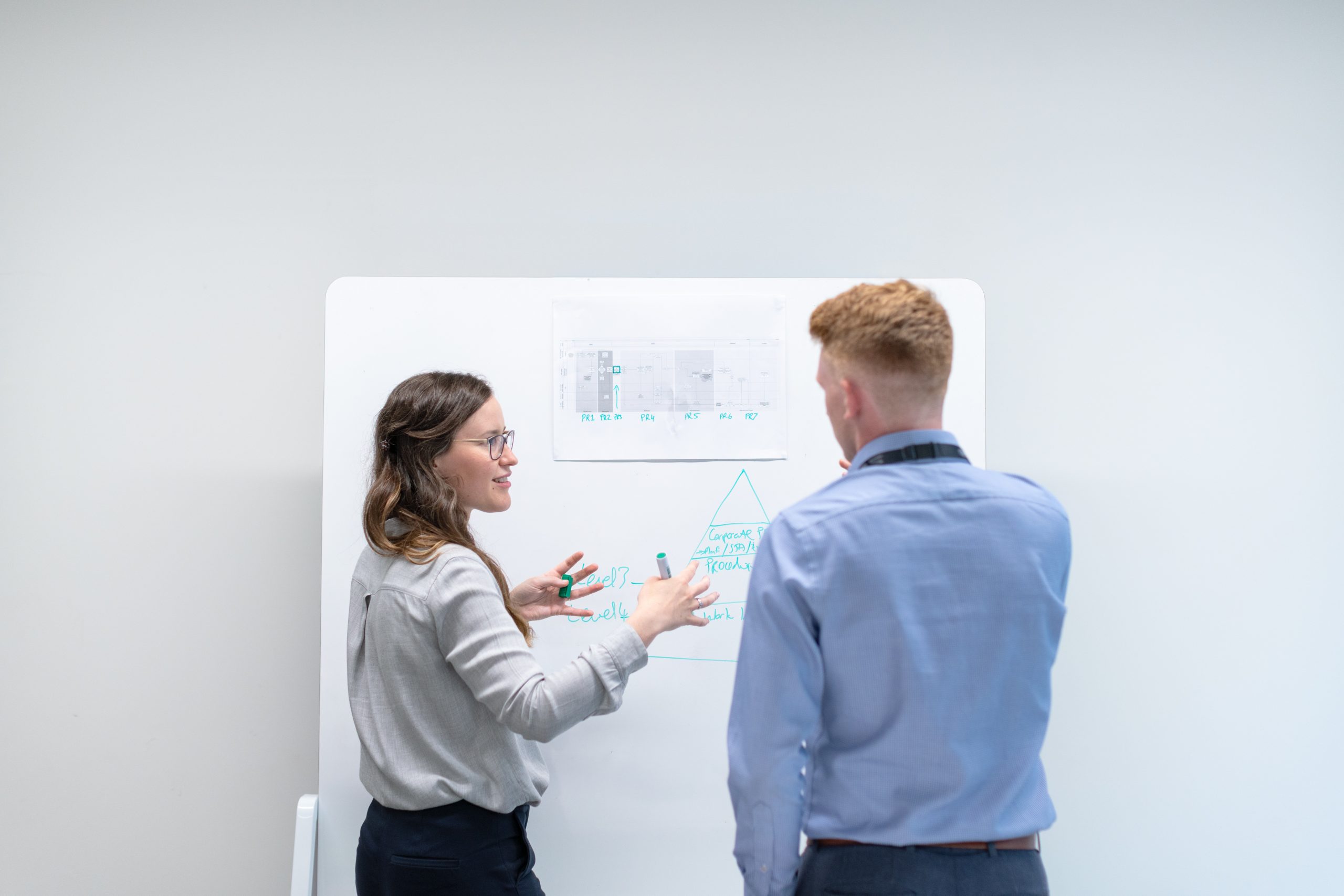 The DIOVV report is then added to the device master record (DMR).
Device History File For Medical Devices
A DMR must be maintained and submitted to the FDA if medical devices are created. 
However, write your DHF too strictly and you will find yourself resubmitting to the FDA for the smallest aesthetic change. Like changing the casing of your product from black to blue. The key is to find a healthy balance that allows the opportunity for product evolution and not wasting labor time on admin, whilst also ensuring you have all design requirements noted. Seasoned engineers know how to write these well. If you need support, you can also contact our team of expert engineers to help out.
FDA regulation, section 820 – Quality system regulation. 
Under "Subpart M – Records", the FDA clearly outlines the following in relation to a Device Master Record:
Each manufacturer shall maintain device master records (DHFs). Each manufacturer shall ensure that each DHF is prepared and approved in accordance with https://www.accessdata.fda.gov/scripts/cdrh/cfdocs/cfcfr/cfrsearch.cfm?fr=820.30 § 820.40. The DMR for each type of device shall include, or refer to the location of, the following information:
a. Device specifications including appropriate drawings, composition, formulation, component specifications, and software specifications;
b. Production process specifications including the appropriate equipment specifications, production methods, production procedures, and production environment specifications;
c. Quality assurance procedures and specifications including acceptance criteria and the quality assurance equipment to be used;
d. Packaging and labeling specifications, including methods and processes, used; and
e. Installation, maintenance, and servicing procedures and methods.
Agile Development
Given the complexities in the designing of some medical devices and the development of software as a medical device (SaMD), Agile methodology has become the preferred approach.
In fact, in the FDA Design Control Guidance, it is very clear that an iterative approach is needed in product development. 
The "V-model" described in IEC 62304 illustrates the software life cycle product development processes:
Improve Efficiency And Quality Inputs
That sounds like a fair bit of admin work for one product, doesn't it? But it's unavoidable if you want to ensure your finished design meets the design intent and has a chance of FDA approval. So let's explore how can we improve our teams time to focus on great design and provide high-quality input into this critical admin:
Great products start with great teams. And great teams? They're driven by great communication and collaboration. When everyone has a deep understanding of the vision and the non-negotiables required to deliver it, and the right focus time, great outputs follow.
At SPK we work with global leaders and start-ups in the medical device industry. So, whether you need support choosing the right PLM to keep your team focused, or you need support to tidy up your data that drives great product ideas, we can help.
Contact us today for a no-obligation discussion.