Data analytics and visualization tools like Microsoft Power BI are synonymous with making big data simple. And that's critical in today's market. Making data-driven decisions give businesses a competitive advantage.
Traditionally, data-driven intelligence was reserved for the likes of larger organizations and established enterprises. However, as cloud computing and other platform tools enabled easier and more cost-effective access, the game changed. Now, small and medium-sized businesses can have the same business intelligence in just a few clicks too.
What Is Big Data?
Before we can talk about why big data analytics is important, we need to understand what big data actually is.
Gartner's definition of big data is:
Big data is high-volume, high-velocity and/or high-variety information assets that demand cost-effective, innovative forms of information processing that enable enhanced insight, decision making, and process automation. 
Essentially big data is what it says on the tin. It's massive amounts of data from a variety of streams that give you access to better insights.
Why Is Data Analytics Important?
Data analytics is the secret weapon in business stability, agility and growth. Without those three pillars, businesses become irrelevant to today's customer market.
Now, the issue is that most businesses do have big data but aren't effectively tracking it. Others are tracking so much data it's coming out of their ears and they have no idea what to do with it. The key is to know what data you have access to, and where you can effectively store it. Then when you're ready to ask the questions that your data could answer, it's about having the right tools to answer your questions easily.
With big data analytics, businesses aren't just guessing what customers' favorite products are. They have the trends showing what features are most favorable. They have intel on how much quality resource is required to deliver a feature or product at scale. And, they can quickly forecast investment for everything. 
For your CEO, having an effective data analytics plan is the difference between being a market leader and being a sheep that could potentially run the business out of revenue. 
For your middle-management, data analytics empowers teams to make in-the-moment decisions that either drive a product to production or enable fast escalation of risks and issues.
Big Data Analytics For Manufacturing 
Today, manufacturers are navigating unprecedented landscapes. They're navigating the most demanding customer voice in history. In conjunction, they're also navigating a world of constantly evolving technology and technology that teaches itself through AI and machine learning. A world where one small move can be cascaded in a matter of seconds across the globe by social media. And competing globally to achieve speed, quality and cost to deliver their next product. Whether that's a medical device, an aerospace component, or the infrastructure parts for a technology firm. You can bet that if your company isn't delivering the goods, there are hundreds more lined up to do it.
Manufacturers today are pioneers of physical product development. Capitalizing on big data analytics can empower pioneers to become visionaries and globally recognized market leaders.
In this blog, we'll explain what big data analytics is and what tools are available for you to get started.
Capitalizing On Big Data Analytics
So, now you're beginning to wonder "how do I capitalize on big data analytics?" or "where do I even start with all this data my business has?" or maybe even "what type of data should I be collecting?"
Well, consider this. Every piece of data you can collect is valuable. Even if it doesn't seem like it right now. Think back to the days when DNA would be collected from a crime scene and stored. But DNA profiling wasn't even invented. Then decades later DNA profiling became mainstream and federal agencies realized they had an accidental arsenal of evidence ready to solve cold cases. Data is the same.
Some "known solution data" could include:
Time to build data

Resourcing allocation and forecasting

Budgeting and finance 

Customer insights and demographics

Supply chain fluctuations and management data

Planned downtime allocation models

Licensing allocation and renewals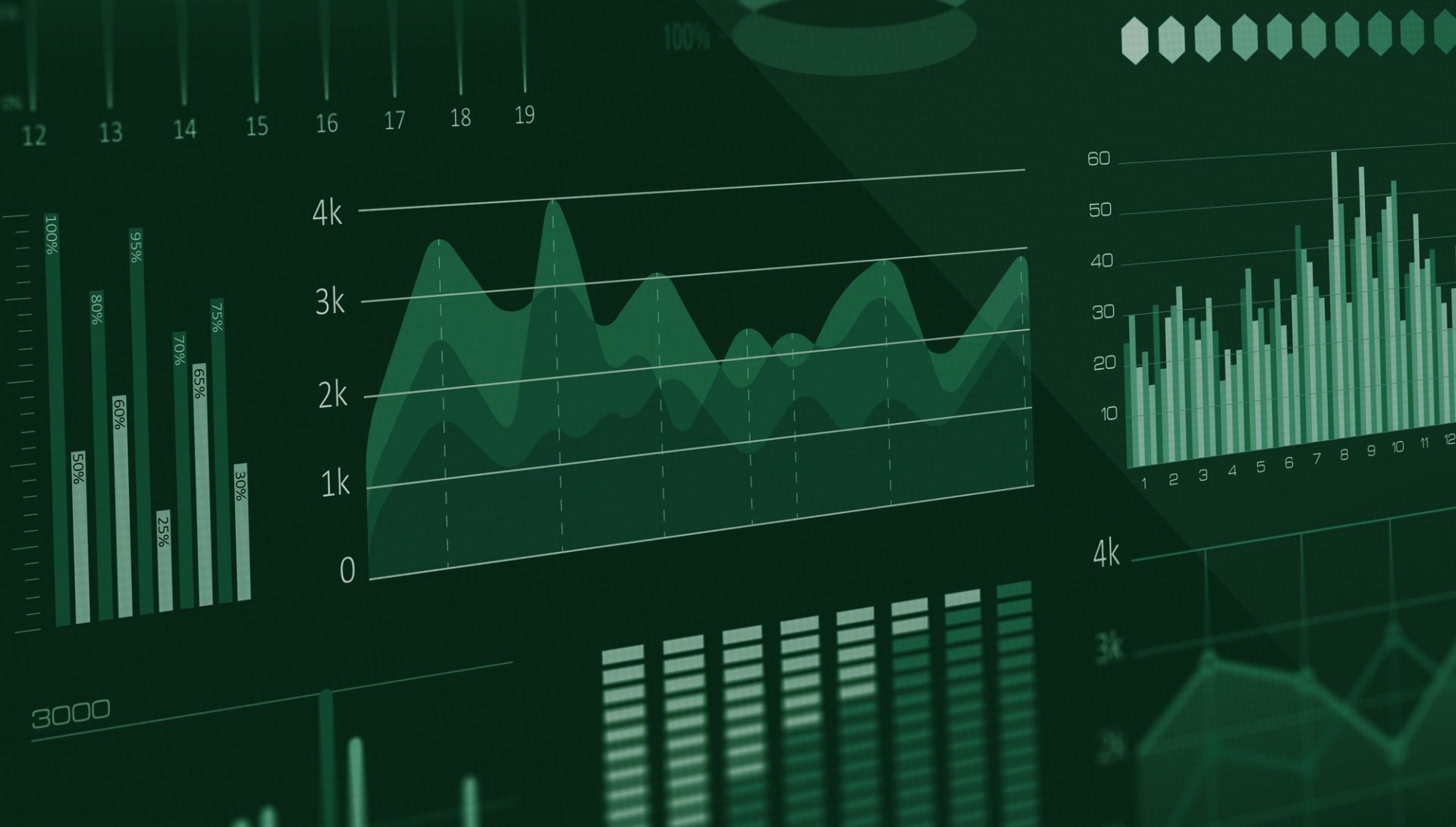 Then, there will be other data. Data you may not perceive to be as useful. Perhaps you have thought "hmm I could track this but what's the point/ what do I need it for?" 
Well like we said earlier, no piece of data is useless. You just might not have asked the right question yet. Does that mean you shouldn't track it? Well, that's up to you. But, any data-savvy organization will tell you: There's no such thing as too much data.
Cloud offerings available today make it possible to store all of your data in a secure, distributed location at a very low cost.   The opportunity cost of not storing your data is just too high.
The Best Big Data Analytics Tools
Data Lakes and Data Warehouses
Remember how we said there's no such thing as too much data, even if you know, or don't know what it's useful for? Well, a data lake is the answer. But, before we explain why, let's  lightly touch on data warehouses.
Back in the day, data warehouses were an analyst's dream. They knew what questions they wanted to ask and which pieces of data would answer them. Then, they would process the data into a structured repository or warehouse. Now, there's nothing wrong with using data warehouses still. But, a data lake will enable your business to make leaps it hasn't even dreamed of yet.
A data lake essentially pools all the streams of data you have into a lake. It doesn't need to make sense of the data being pooled in the lake. Your data just sits there. Raw. Then, one day when you have had that incredible epiphany on your morning run and you think "that's the question I need to ask!" you simply pull that raw data and start solving your problems. And, because the data is raw, it is saved in the native format needed for processing in your applications. This is vs data that has already been processed/ manipulated into new formats as you might find in data warehouses. You can also store structured data in your data lake. You can also store both structured and unstructured data at any scale. It really removes and improves the data warehouse requirement.
Data lakes allow for data movement in real-time, analytics for data scientists and developers, secure storage and the holy grail….machine learning based on historic data streams.
Data lakes are better when they are deployed in the cloud like AWS.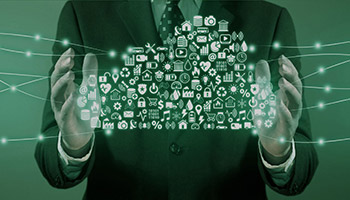 Cloud Computing For Data Analytics
Cloud computing for big data is an ideal solution for any small-medium business. This is due to the vast scalability, reliability, agility and availability the cloud provides compared to on-prem servers. Not to mention the cost savings of less infrastructure and running power.
Cloud solutions like AWS offer a pay-what-you-use model. Historically, this has been one of the key challenges for SMBs trying to get an edge. They couldn't afford the upfront fees or subscription-based models that enterprises could. Now, that blocker has been removed. Now SMBs have the same access to machine learning and data solutions as the oldest manufacturers in the business. 
Furthermore, the cloud provides vast options for integration. Comparatively to the old on-prem servers that would require an IT architect to build a network based on predefined expensive software that was "approved"/ typically only affordable to enterprises.
Now, with cloud computing, SMBs can also increase operational efficiencies and tap into R&D innovation choices, customer insights and artificial intelligence easily. They can also get access to a range of additional cloud-based engineering software including virtual CAD (vCAD) for a fraction of the licensing cost.
Data Visualization Tools For Big Data
Once you have a big data collation plan, you're halfway there. The next step is interpreting the data so that when you are asking the big questions, you're getting unambiguous answers. Fast.
Typically, you have to be a quantitative person who is analytical to correlate data. However, most of the decision-makers in businesses are time-poor. That means they need a tool that does the leg work for them.
Think of the old adage: a picture tells one thousand words. Well, data visualization tools like Power BI, do the same, but with data. 
Microsoft Power BI in particular is one of the fastest-growing business intelligence tools on the market. With the ability to unify all self-service (and enterprise) analytics, finding answers fast with industry-leading AI, unparalleled Excel interoperation and the ability to stream analytics in real-time, you can create deeper, more meaningful insights. And you can do all of this whilst customizing the visual outputs to look exactly the way you like them. Then when it's all set up, you let the data sit in the background until you're ready to push the button, refresh the background data and watch the new intel appear. 
Conclusion
Enterprises and large established businesses no longer have the competitive advantage when it comes to data-driven business intelligence. Now, tools like the AWS cloud, data lakes and Power BI are empowering SMBs too. From reduced licensing costs to knowing you might not have the right questions now, but you could in a few months' time, the options for big data analytics are changing the manufacturing landscape.
We know that as an SMB, you might need a hand getting set up. Or you may want to outsource your big data analytics if you don't have the right/ dedicated expertise in your business. Whether it's simply offering advice on which cloud might be right for you, setting up your data lake or visualization reports so all you have to do is click the button or anything in between, our experts are here to help. 
You can contact us for a no-obligation discussion here.
You may also like:
How to use Power BI to display employee profitability in a company
The best 5 Power BI training tips in 2022