Meeting safety standards for road vehicles demands a systematic approach. And this is exactly what is needed to comply with ISO 26262 standard (the road safety standard). Agile's flexibility and rapid iteration may not suffice for ISO 26262. But, Creating Agile ALM can help.
Creating Agile ALM for the ISO 26262 standard
At the heart of successful product development lies the integration of Agile and ALM tools. With ALM, organizations gain a centralized platform to manage every aspect of development, from requirements to traceability and documentation. 
Imagine planning and tracking Agile sprints with complete traceability and real-time monitoring within an ALM tool. An Agile ALM. This means maintaining requirements and traceability throughout the process and identifying and resolving issues promptly. The result is a development process that is both efficient and effective, striking a balance between speed and safety, and delivering high-quality products that meet all standards. In other words, organizations can minimize risks while maximizing customer value.
Benefits of creating Agile ALM for compliance:
Leverage the speed and flexibility of Agile methodologies.

Uphold the rigorous processes provided by ALM.

Ensure compliance with ISO 26262 standard.
LeddarTech Lead The Way 
LeddarTech provides end-to-end environmental sensing solutions for autonomous vehicles and advanced driver assistance systems. They offer sensor fusion and perception chips, enabling auto innovators to develop automotive-grade solid-state LiDARs.
Initially, LeddarTech's development teams used Microsoft Word files and Excel sheets, causing versioning friction and collaboration problems. They searched for integrated Application Lifecycle Management solutions to address challenges and achieve compliance with ISO 26262 standard.
Additionally, they wanted an easy-to-use platform that could:
Centralize requirements and specifications.

Manage test cases.

Support Agile development.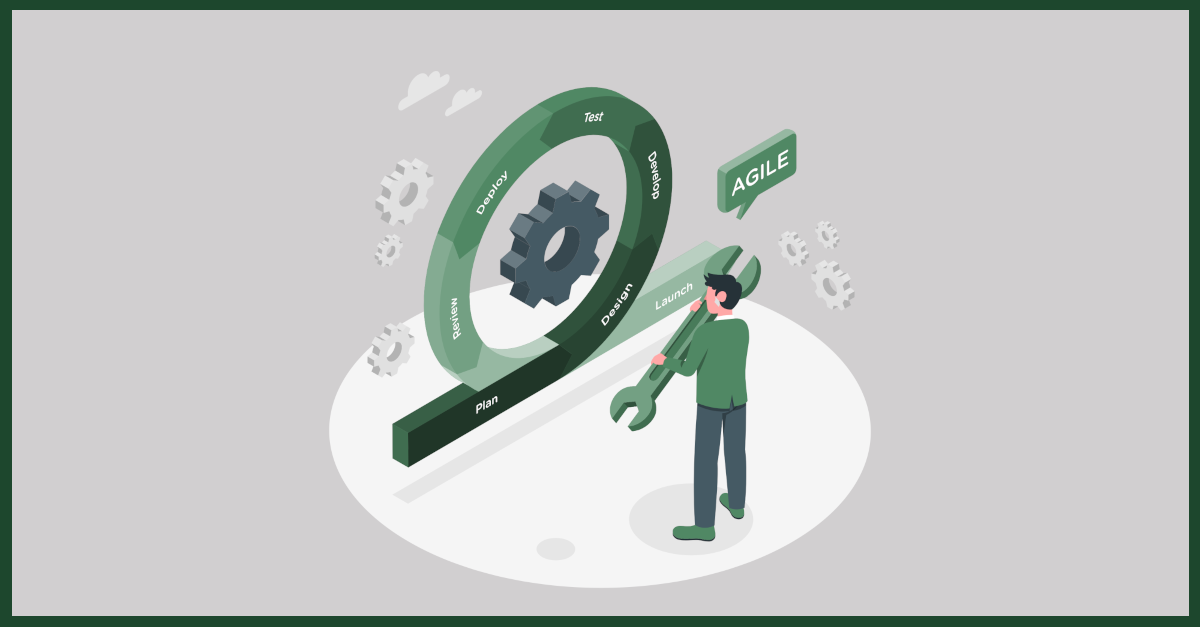 Codebeamer was a success. And, it helped them generate the Traceability Matrix and achieve ISO 26262 compliance.
"Codebeamer has everything in it. Everything is centralized in the same place, and accessible to everyone. The Traceability Matrix is very easy to generate. That was not the case with all the other tools."  – LeddarTech
Agile ALM: Codebeamer For Compliance
LeddarTech's approval processes benefited from the switch to integrated ALM. Before adopting ALM, LeddarTech's review processes were fully manual. That means their documents were distributed via email to multiple reviewers. Then an appointed team member was responsible for managing changes to the document. Next, once the review was completed, the document was issued to approvers. Lastly, the approver would provide approval or reject documents by email reply. 
Using Codebeamer's Review Hub, LeddarTech streamlined the process and achieved review transparency. LeddarTech wasn't particularly concerned about integrations. But, one team working on a pilot project to import automated test results found Codebeamer's REST API was easy to work with. Now, MS Word and Excel documents are still used to exchange product specifications with suppliers. But requirements are baselined in Codebeamer for adequate control and visibility of changes.
Why Codebeamer Is A Great Choice For Combining Agile ALM
1. Codebeamer Is Designed For Safety-critical Applications 
If you're working on safety-critical development, you know how important it is to ensure that safety is integrated into every aspect of your development process. Codebeamer is specifically designed with this in mind, providing you with the necessary tooling for end-to-end safety analysis, risk assessment, and safety-related documentation.
With Codebeamer, you can perform comprehensive safety analysis and assessments with ease, thanks to its user-friendly interface and built-in safety-related documentation. This means that you can keep track of everything in one place, making it easier to manage your projects.
But perhaps most importantly, Codebeamer helps ensure compliance with safety standards. Non-compliance can have serious consequences, so it's critical to have a tool that can help you meet all of the necessary safety standards. Codebeamer's safety-focused features ensure that you're on the right track and safety is always top of mind.
2. Codebeamer Is Highly Configurable
Codebeamer is also highly configurable. For example, it can be tailored to meet the specific needs of your development process. Therefore, this makes it easier for teams to adhere to standards and achieve compliance – in a way that aligns with specific requirements.
Whether you need to adjust workflows, customize templates, or create your own fields, Codebeamer makes it easy. With its intuitive user interface and extensive documentation, you can quickly get up to speed and start configuring the tool to meet your needs.
By tailoring Codebeamer to your organization's specific requirements, you can streamline your development process and achieve compliance more efficiently. Plus, with Codebeamer's extensive support and community resources, you can rest assured that you'll have the help you need along the way.
3. Codebeamer Provides Traceability
Codebeamer facilitates traceability throughout the product development lifecycle. For example, tracing test cases back to requirements and vice versa. This is extremely useful for managing bugs and ensuring compliance with the standard. 
Additionally, Codebeamer's holistic set of features is designed specifically to help manage compliance. So, it's an ideal solution for supporting ISO 26262 standards in road vehicle development. By using Codebeamer, you can reduce the risk of non-compliance.
Whether you're managing requirements, testing, or defect tracking, Codebeamer's traceability features make it easy to ensure that every aspect of your development process is aligned with compliance standards.
Conclusion
There are definite challenges you'll face when combining Agile methodologies and ISO 26262 compliance in product development. Agile methodologies are known for flexibility and rapid iteration, while ISO 26262 requires a rigorous and systematic approach to development. 
Creating Agile ALM offers a potential solution as LeddarTech discovered in this use case. 
Codebeamer is configurable, provides traceability, and helps ensure compliance with safety standards. By tailoring Codebeamer to your specific requirements, development teams can streamline their development process and achieve compliance more efficiently.
Chat with our team to learn more about creating Agile ALM for compliance.