Medical device companies face complex quality management challenges and strict regulatory requirements. An electronic quality management system (eQMS) like Greenlight Guru, can help companies ensure compliance, improve efficiency, facilitate collaboration, and scale their quality management processes. Ultimately, an eQMS can help medtech companies prioritize quality management and provide safe and effective products for patients. 
Greenlight Guru is a cloud-based software eQMS. And, it's built exclusively for the medical device industry. Its vision is to improve the quality of life by helping you, the medtech company, get the highest quality products to market faster and keep them there.
What Are The Benefits Of Using An eQMS?
An eQMS centralizes quality-related processes, such as:
Document control.

CAPA.

Supplier management.
This reduces time and resources and improves overall product quality. Additionally, it:
Provides real-time visibility.

Facilitates collaboration.

Enables companies to scale quality management processes to manage larger volumes of data and automate more complex processes.
Top 10 Reasons You Should Be Using Greenlight Guru eQMS For Med Device
Before we even get into the top 10 reasons why you should be using Greenlight Guru eQMS, we want to call out one thing. And that's the actual set-up of Greenlight Guru. Because there's no point in us raving about a tool that's great, if it gives you (and your IT team) an initial set-up headache. 
Well, in just 90 days, Greenlight Guru can be implemented and your team can be trained with legacy documents and records transferred seamlessly. Greenlight Guru's cloud-based deployment eliminates the need for heavy IT infrastructure and support. It's ready to use out of the box. Say goodbye to the hassle of traditional software and hello to a streamlined quality eQMS.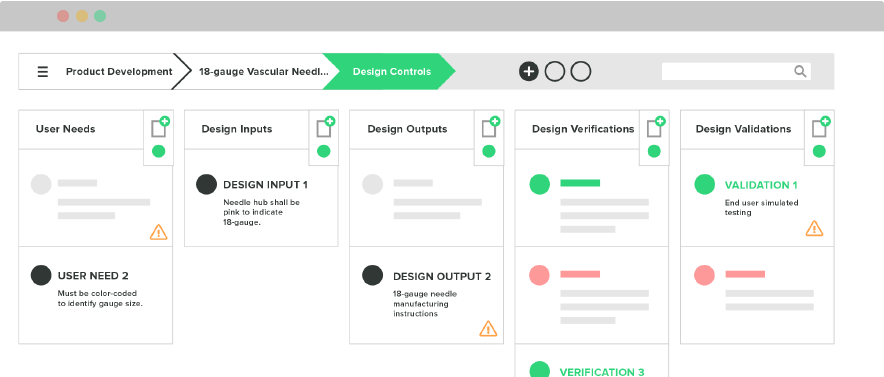 Let's say hello to a few more reasons why you should use this eQMS.
1. Compliance
Firstly, Greenlight Guru prioritizes compliance for medical device companies. Their cloud-based software platform offers a comprehensive eQMS that ensures compliance with FDA, ISO, and EU regulations. With their comprehensive system, companies can manage quality-related processes through a centralized platform. Therefore, this reduces time and resources while improving overall quality. Additionally, with real-time visibility, collaboration tools, audit trails, and electronic signatures, compliance becomes easier for company audits. Greenlight Guru takes care of compliance so medical device companies can focus on developing safe and effective products.
2. Greenlight Guru Is Your Solution To Audit Readiness And Inspections
Secondly, the Greenlight Guru software aligns with current medical device regulations. So, this puts you in a better position from an audit perspective. And with decades of experience in the medical device industry, they know:
What auditors are looking for.

How auditors expect information to be presented. 
The constant visibility feature allows for quicker audit preparation time, reducing it from weeks to days.
3. Accelerate Your Speed to Market with Greenlight Guru
Greenlight Guru helps medical device companies streamline their processes and get their devices to market faster without sacrificing compliance or quality. And, their workflow saves hundreds of hours per project during the design process. That means you can focus on critical tasks and submit your product to the FDA sooner. By accelerating your speed to market, you can generate revenue more efficiently and stay ahead of the competition. 
Additionally, their experienced team can guide you through the regulatory landscape and ensure that you're meeting requirements while delivering high-quality products. 
4. Design Control and Risk Management
Next up, with an emphasis on risk-based approaches, regulatory bodies worldwide have adopted ISO 14971 as the standard for risk management in the medical device industry. 
Greenlight Guru sets itself apart from competitors by providing integrated design control and risk management. Its workflows align with FDA and ISO 13485:2016, giving companies a competitive edge in completing due diligence and reducing risk.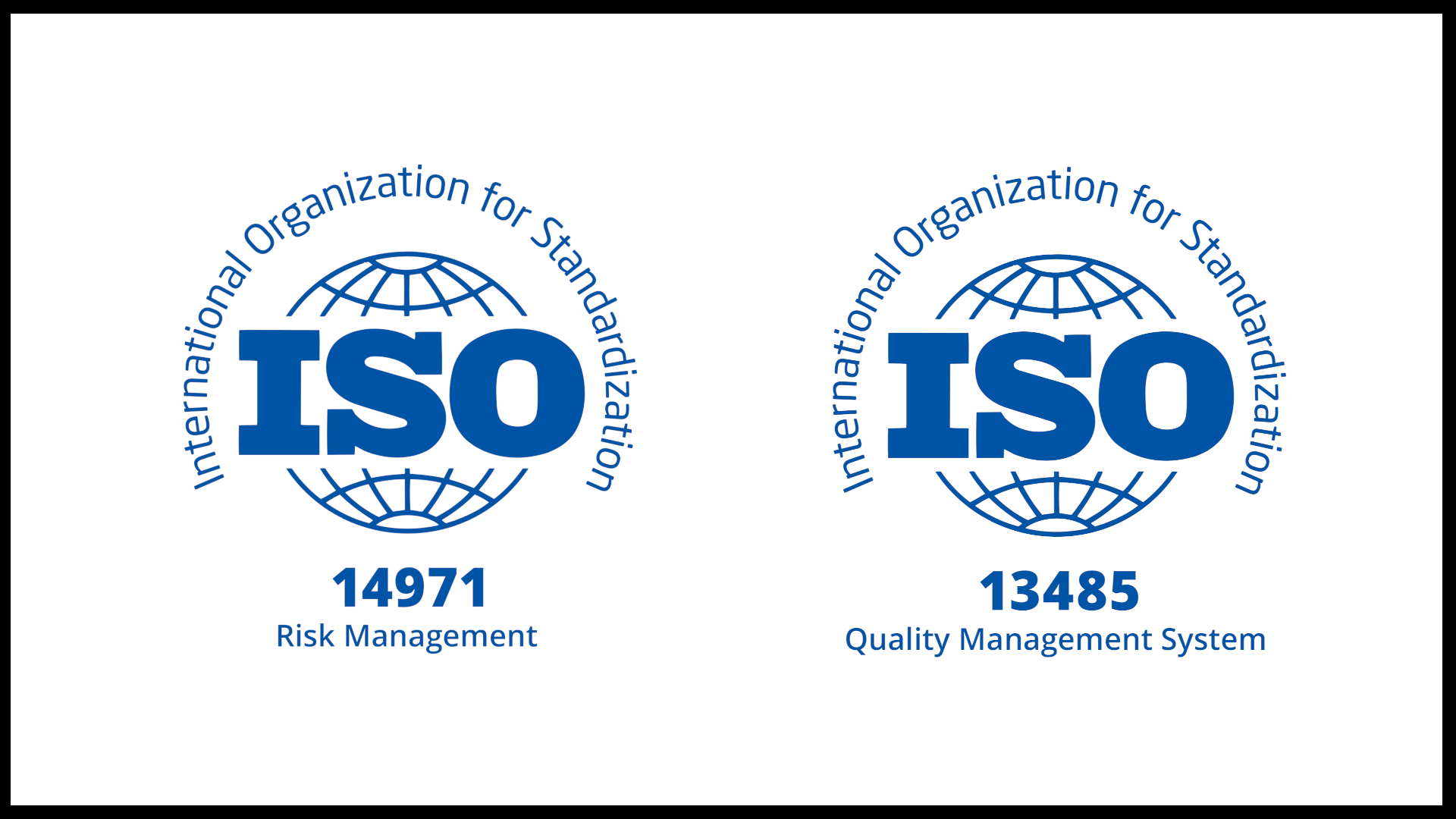 5. Increase Your Visibility and Control with Greenlight Guru
Do you know the state of your quality management systems? If not, you're not alone. In fact, many medical device companies struggle to achieve the necessary visibility and control over their processes and procedures. But, Greenlight Guru's platform provides a single source of truth for executives, with built-in workflows to manage CAPAs, complaints, and non-conformance. By linking everything directly to the platform, customers gain visibility into the state of their documents and processes, accessible with just a few clicks. Ultimately, this drives business intelligence. Now, your executives can make informed decisions about the health of their business.
6. Manage Business Risks Better
Proactive risk management is crucial for both product and business success. A highly efficient quality management system like Greenlight Guru provides visibility and control over:
Critical processes.

Data analytics to track trends.

Insight to forecast and mitigate risk. 
By establishing risk controls early in the product development process, Greenlight Guru helps reduce overall risk, creates visibility, and prevents expensive rework. And, customers can link risk artifacts with product management artifacts, enabling effective risk mitigation. 
With Greenlight Guru, you can see what's happening before it becomes a problem. You can be proactive instead of reactive.
7. Streamlined and Audit-Tested SOPs and Templates
When it comes to quality system regulations and eQMS, some companies end up with:
Bloated systems lacking essential templates.

Compliance forms that can save time and ensure compliance. 
But Greenlight Guru is different. Instead, it provides an effective QMS with only core requirements to keep documents and procedures up-to-date. Furthermore, the library of forms, templates, and procedures, along with the QMS, helps create the Design History File. Basically, the last step in the design controls process is mandated by the FDA in 21 CFR Part 820. The streamlined and audit-tested SOPs and templates ensure you have everything you need at your fingertips.
8. A reliable Part 11 validation package
To ensure compliance with Part 11, Greenlight Guru offers a validation package that simplifies the process. Part 11 is a complex topic, and Greenlight Guru has worked closely with FDA's Case for Quality to develop a modern approach. Unlike other solutions that simply check a box, Greenlight Guru's validation package is reliable and developed by medical device experts with over ten years of experience in validating systems. Third-party evaluations ensure objectivity. All new features undergo rigorous in-house testing, including user acceptance testing (UAT), IQ, OQ, and PQ testing. This saves customers weeks or even months of time, regardless of whether they accept Greenlight Guru's validations or install their own protocols.
9. Complete Traceability
Traceability is a requirement in ISO 13485:2016 and during design and development. Disconnected processes slow down decision-making. Greenlight Guru enables customers to easily create and update traceability matrices and link related items, saving time and helping teams make informed decisions faster.
10. Unparalleled Support
Greenlight Guru's in-house QA/RA experts, each with over ten years of medical device industry experience, provide unparalleled support to customers. Whether preparing a 510(k) submission or going through ISO certification, the customer success team is available to help customers overcome any obstacles. This service offers an extra boost of productivity and tech-enabled support that goes beyond showing customers how to use the software. Customers appreciate this valuable element of Greenlight Guru's support.
Conclusion
Greenlight Guru's cloud-based electronic quality management system (eQMS) is built exclusively for the medical device industry. It aims to improve the quality of life by helping medtech companies get the highest quality products to market faster and keep them there. An eQMS like Greenlight Guru can help companies ensure compliance, improve efficiency, facilitate collaboration, and scale their quality management processes. By centralizing quality-related processes, such as document control, CAPA, and supplier management, Greenlight Guru can reduce time and resources, improve overall product quality, and provide real-time visibility. Additionally, it can help medtech companies prioritize quality management and provide safe and effective products for patients.
If you're a medical device development company, we highly recommend you consider Greenlight Guru. Contact us today to learn more about how the Greenlight Guru eQMS can help your company achieve its quality management goals.