In our latest Vlog, Chris McHale, CEO and Co-founder of SPK catches up with Vish Reddy, Co-founder of Revyz to hear about the latest updates for Revyz Data Protection.
Your hosts
Chris McHale – Co-founder and CEO of SPK and Associates
Vish Reddy – Co-Founder and CEO of Revyz
What Is Revyz Data Protection?
Chris McHale:  This is Chris McHale, the CEO and Co-Founder of SPK and Associates.  I'm here with Vish Reddy, Co-founder and CEO of Revyz. I'm super excited to talk to him again.  So, Vish, go ahead and introduce yourself.
Vish Ready:  Thank you Chris. Good to talk to you. Yes I'm the Co-founder and CEO for Revyz. But, I don't believe too much in titles because…
Chris McHale:  Yes, those of us who work in smaller companies we know that many have many hats but that's what makes it fun right?
Vish Ready: Absolutely.  
Chris McHale:  We spoke last in September and had wonderful conversation. But, as our audience may not know anything about Revyz or what you all do. So why don't you give them give us a little intro.
Vish Ready: Absolutely. Back in September, we launched our device and our first market Atlassian marketplace app. Essentially we were focused on solving the problem of data protection backup and recovery. Specifically for all those customers migrating to the cloud.  February 2024 is when you need to finalize moving from server to the cloud. So we were filling that critical gap to help customers automate their data protection process.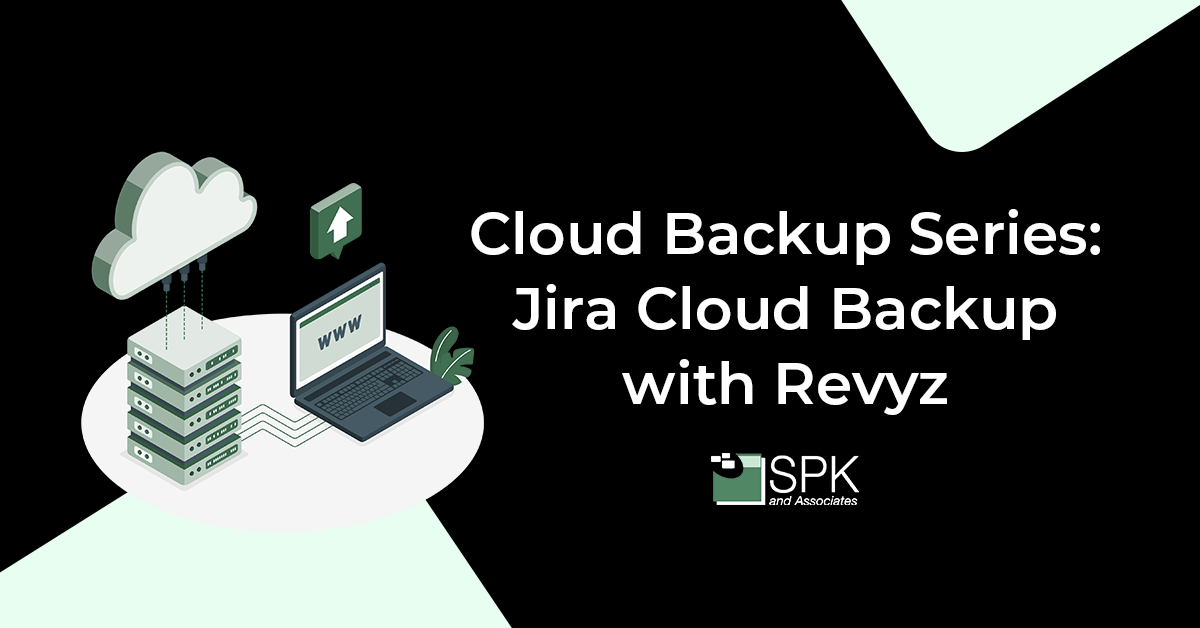 Revyz Data Protection: 2023 Updates
Chris McHale:  I just see you all over the place these days which is exciting because we love working with you.  So, since we last spoke, what's new?  What's been happening? Fill us in on your story.
Vish Ready: The last six months have been incredible in terms of customer feedback. We've been engaging a bunch of folk including Atlassian themselves, and Jira administrators using cloud products and to understand the different pain points.  
What we found is 'back up and restore protection' is important. But, there are other areas which Atlassian administrators also struggle with. So, how can we make their day-to-day activities much more simpler? That means they can start focusing more on the bigger picture. Helping the business and driving you know whatever strategic initiatives they have. So, we added three more pillars. 
Now, Revyz data manager for Jira does four things. They are:
Manage.

Protect.

Analyze.

Optimize.
Revyz at Atlassian Team '23
Vish Reddy: In a few hours, at the Atlassian Team event 2023, we are going to be discussing managing your Atlassian data in the cloud. Basically, a lot of enterprises first develop stuff in their sandbox. Next, they want to move it into the production environment. Today, most of that work is done manually.  So, we want to automate it. For example, the audit log, security and so on.  Protection data backup and recovery is what we started off with. But, we also want to provide administrator-focused analytics. Meaning:
How much data do you have how many projects?  

Do you have how many workflows?  
I want to give them a sense of the complexity of how much they are dealing with. Lastly, now they understand this complexity, how can they optimize their site? Revyz helps Jira administrators.  Itt helps Jira consultants. And, it helps them go faster. Now, with Revyz, they can be more efficient. That means they can focus on bigger and better things.
Revyz Award Nominations: Atlassian Team '23
Chris McHale:  So, you're removing manual tasks and ensuing tedium.  That's great! So, I also heard from little bird that you're also nominated for a couple of awards at Atlassian Teams conference. Is that so?
Vish Ready: That's right. We are super excited about this, we are nominated for two categories. Given we just started last year, we've been nominated for the 'Marketplace Rising award.  Secondly and more importantly is our nomination in the enterprise apps category.  What we're building is applicable to every customer in the cloud.  More importantly it helps cover enterprises, big, small – it doesn't matter. So, we are super excited about that. 
Chris McHale:  Congratulations! That's wonderful and it's an honor, right? Because there's a lot of marketplace Atlassian partners out there. So, getting that honor is wonderful. Really meaningful.
Vish Ready: Absolutely. It helps validate our strategy direction. That there's a need out there. And, that we're addressing an existing marketplace gap.
Chris McHale:  Yes, it's great to see how you're evolving.  You're finding other areas that need help but still staying within your expertise. From the beginning when I heard about Revyz, we started to partner and talk to each other, because you're filling such an incredibly important hole. And we're all grateful you're doing that.
Wrapping Up Revyz Data Protection
Vish Ready: Thank you for your continued support. Working with your team and customers and getting the message out to use the Revyz tools we are building has been great.
Chris McHale:  We're looking forward to all the wonderful things we will continue to do together.
Vish Ready: Absolutely. I'm looking forward to meeting you and your team at the event to show you all the new things we built.
Chris McHale:  OK great. Thanks for joining us today, Vish.
Vish Ready: Thank you.
Want more tips and insights to accelerate your business?