Atlassian Team 2022 Overview
If you didn't have the opportunity to be in Las Vegas for Atlassian Team '22 (or join via live stream), this blog post will cover the first half of what you missed – there were so many interesting things that we've had to break this up into a 2 part blog post!
In total, over 1500 attendees, 400+ solution and marketplace partners attended the event live. Thousands more attended virtually via livestream and recorded content. 
Atlassian Team '22 included product releases, new features, insightful and entertaining keynotes and a flurry of insightful technical breakout sessions.  The theme of the event was definitely centered around "Working Differently, Together". Atlassian showcased ways their tools could be integrated, or are integrated, with other tools.  This increases efficiency and reduces silos.  Several sessions were dedicated to cloud investment to support the journey many Atlassian clients will soon need to make.
The phrase, "Cloud implementations are not just a tools implementation. It's a strategic business change," really stood out. Many of the product or feature releases were related to Cloud and detailing the alignment with strategic decisions for enterprise. 
Let's deep dive into the key Atlassian Team '22 announcements.
Atlassian Product Launches from Team '22
In the morning keynote of day 1, Atlassian Co-Founder and Co-CEO Scott Farquhar introduced several new products. These included Atlas, Compass, and a combination of Atlassian Analytics & Data Lake.
Atlas Helps Connect the Dots Across Teams, Their Apps, and Work
Firstly, let's introduce Atlassian Atlas.  The new standalone tool supporting project transparency. From their status to the work being done.  Atlas's goal is to help share team workload information. This includes within the team, with stakeholders and leadership.  280 character limited status update, on track, at risk, or off track status capabilities, will add value to many teams.
Context was clearly important to Atlassian while developing Atlas. It appears the product goal is to allow integrations from all Atlassian products. Essentially, this provides the ability to automatically pull information as opposed to manual copying. 
Atlas isn't about integrations.
It's about being focused and clearly communicating status.  A project leader should be able to, in a few words, communicate the status of work and this is meant to be 'manual' in effort.  These updates are already happening today.  But you're most likely doing it over Slack, Teams, email or another channel  It's manual and as such doesn't hold a lot of context by itself.  Introducing easy, rich content means leaders can dig into particular areas in less labour time.
Another valuable point of Atlas is the inclusion of goals.  Not to be confused with Jira Align, Atlas is meant to gather information and present it.  Some of those pieces of information are not data points that exist in Jira, Rally etc.  Goals in Atlas help teams see how their work relates to broader business outcomes.  Atlas is in beta as of the time of this article, and is free.  Pricing information was not shared.
All in all, this was an exciting Atlassian Team '22 announcement.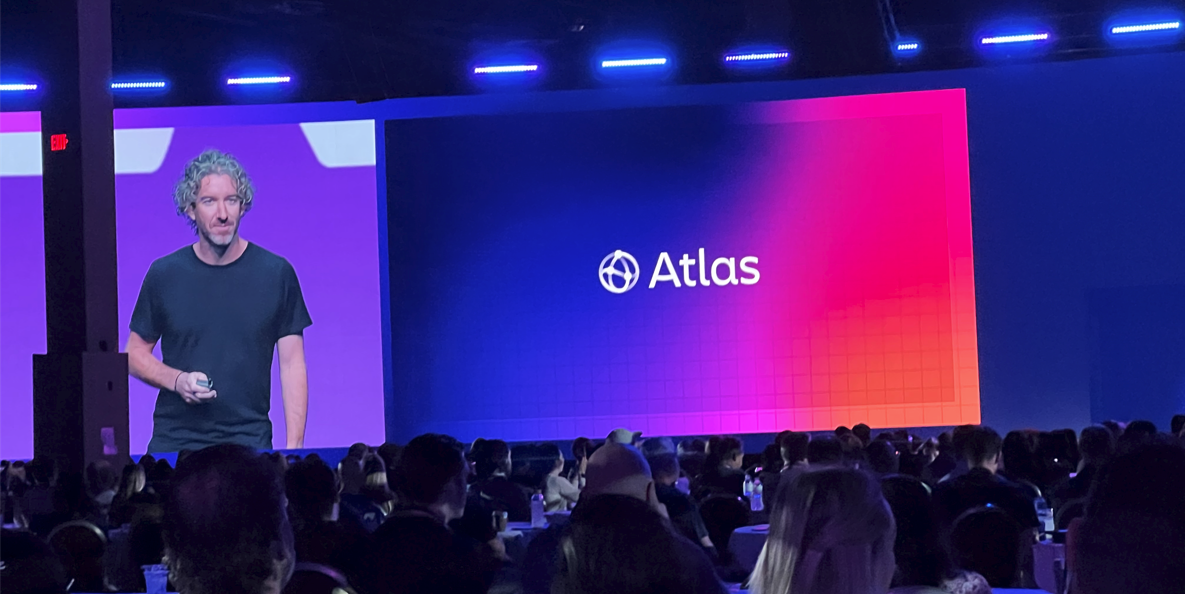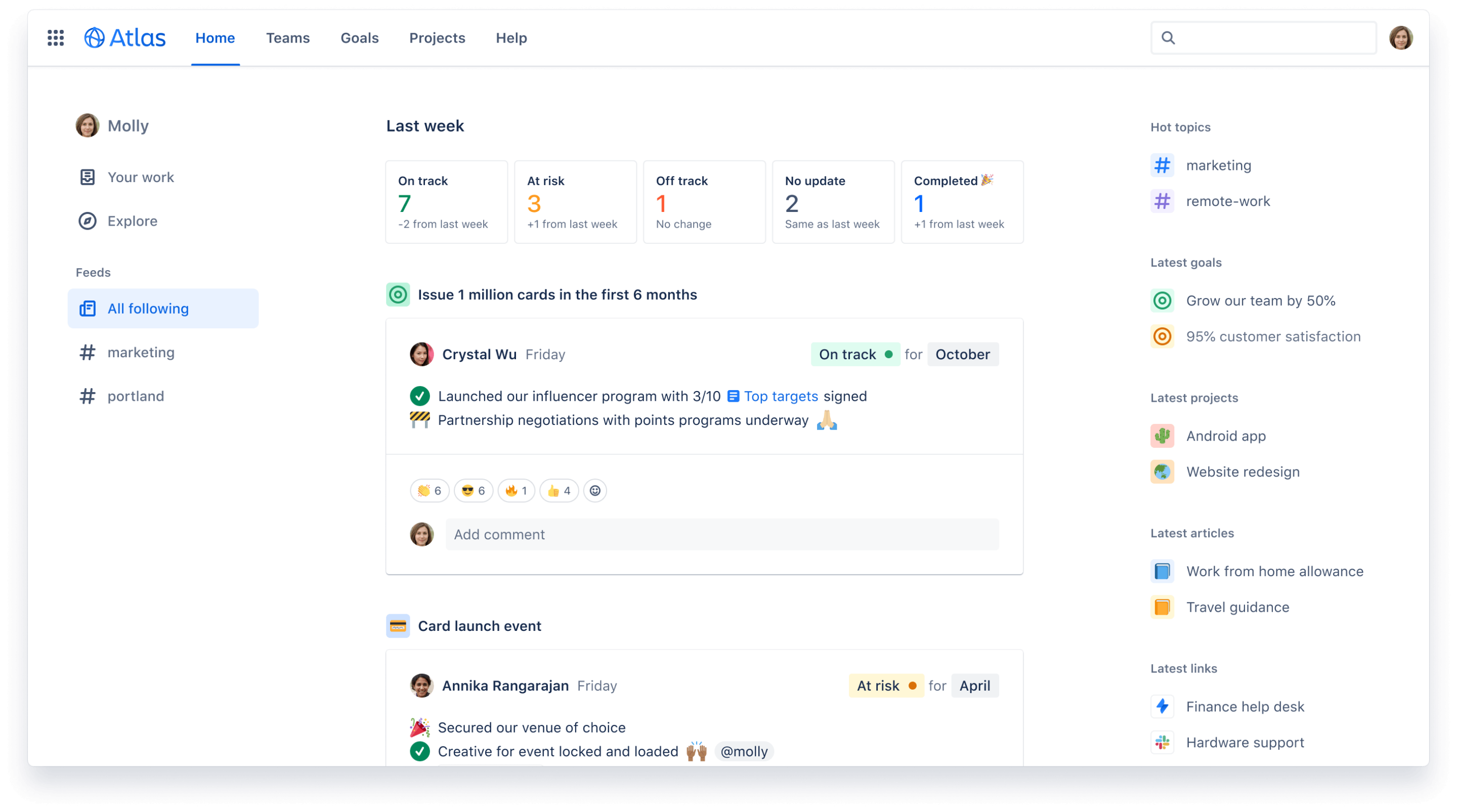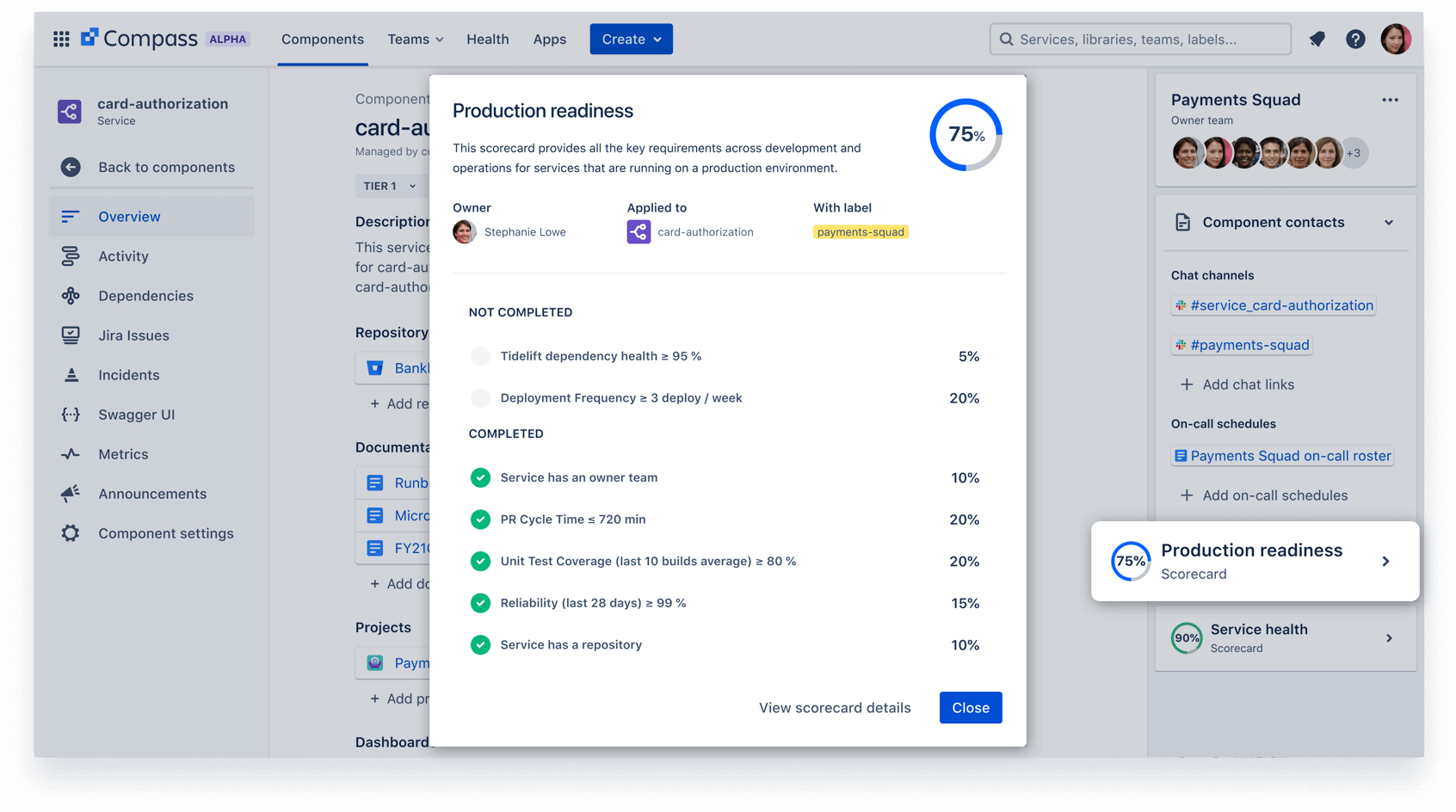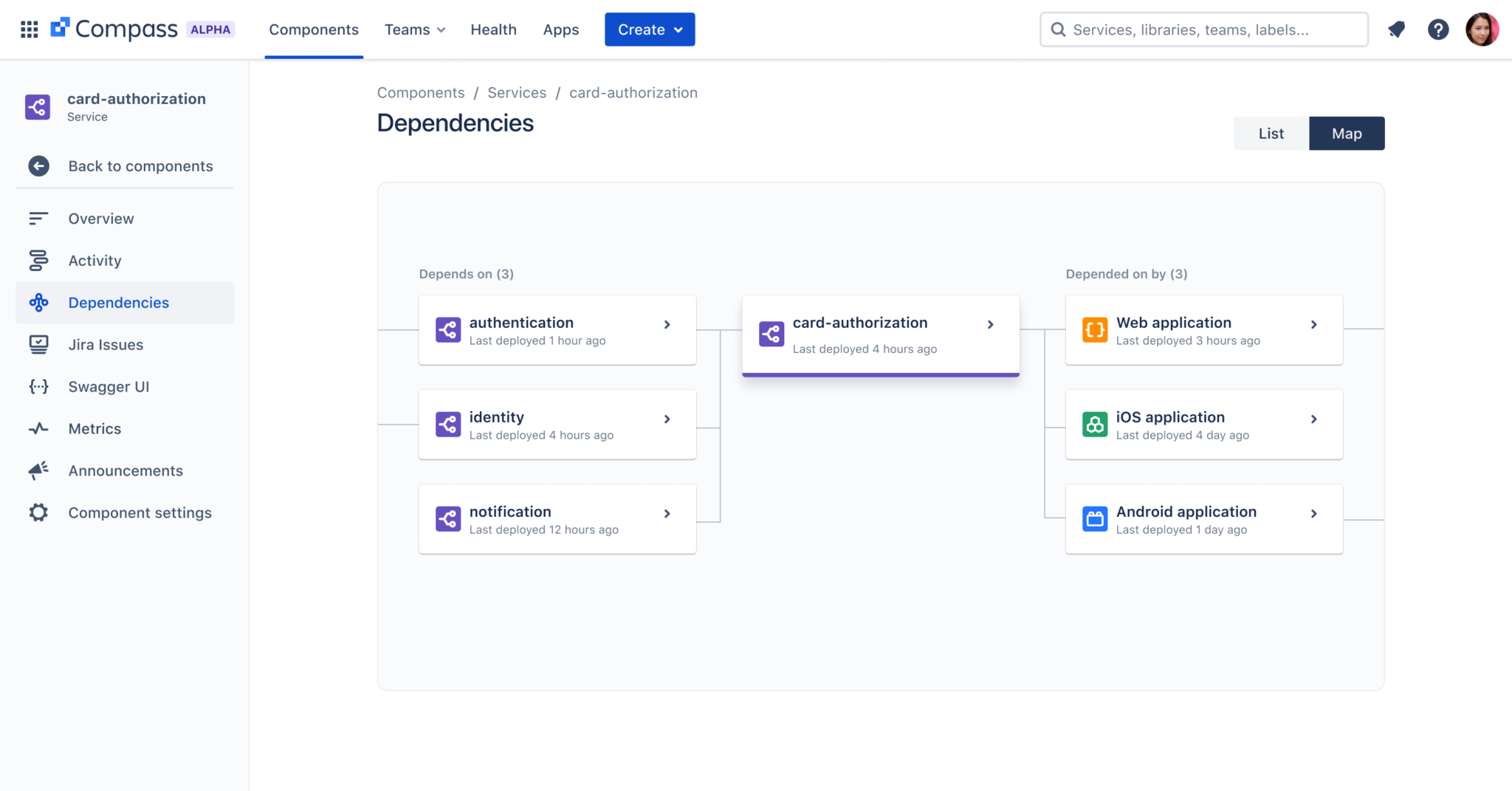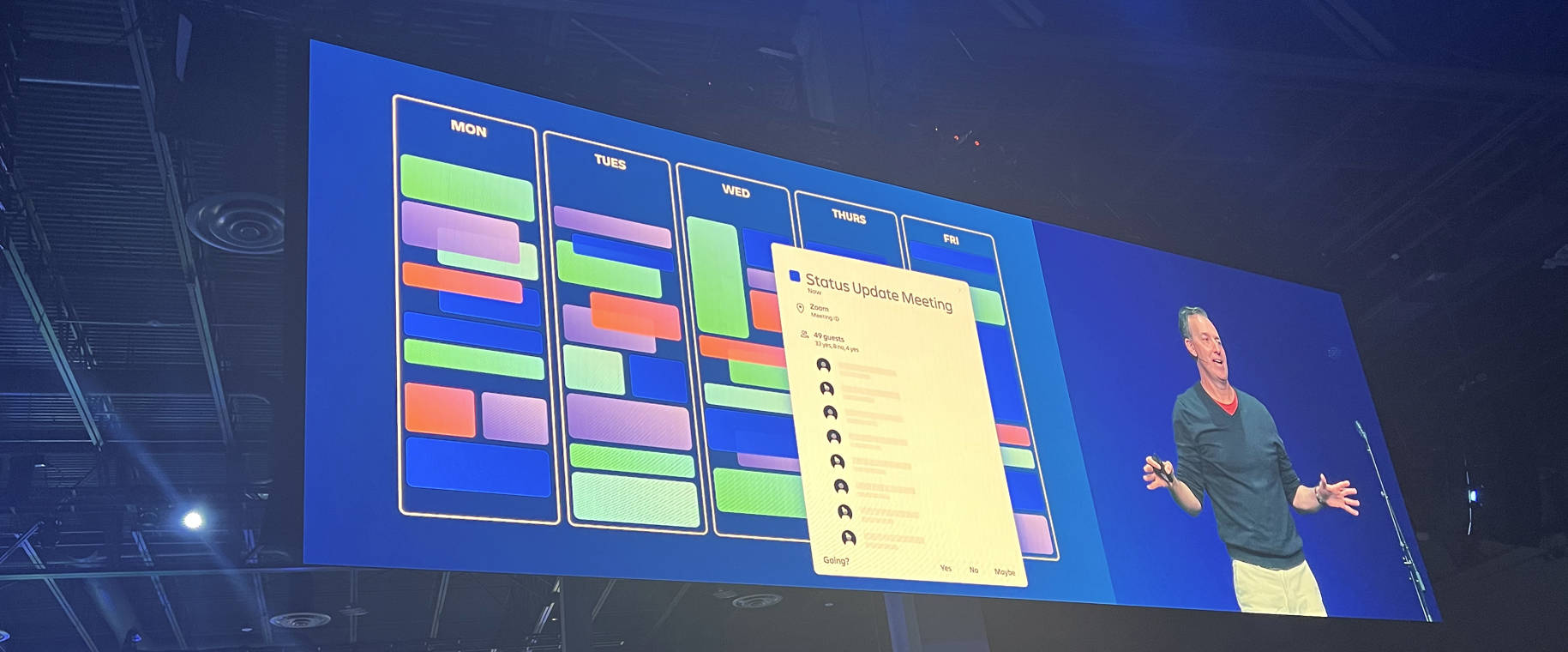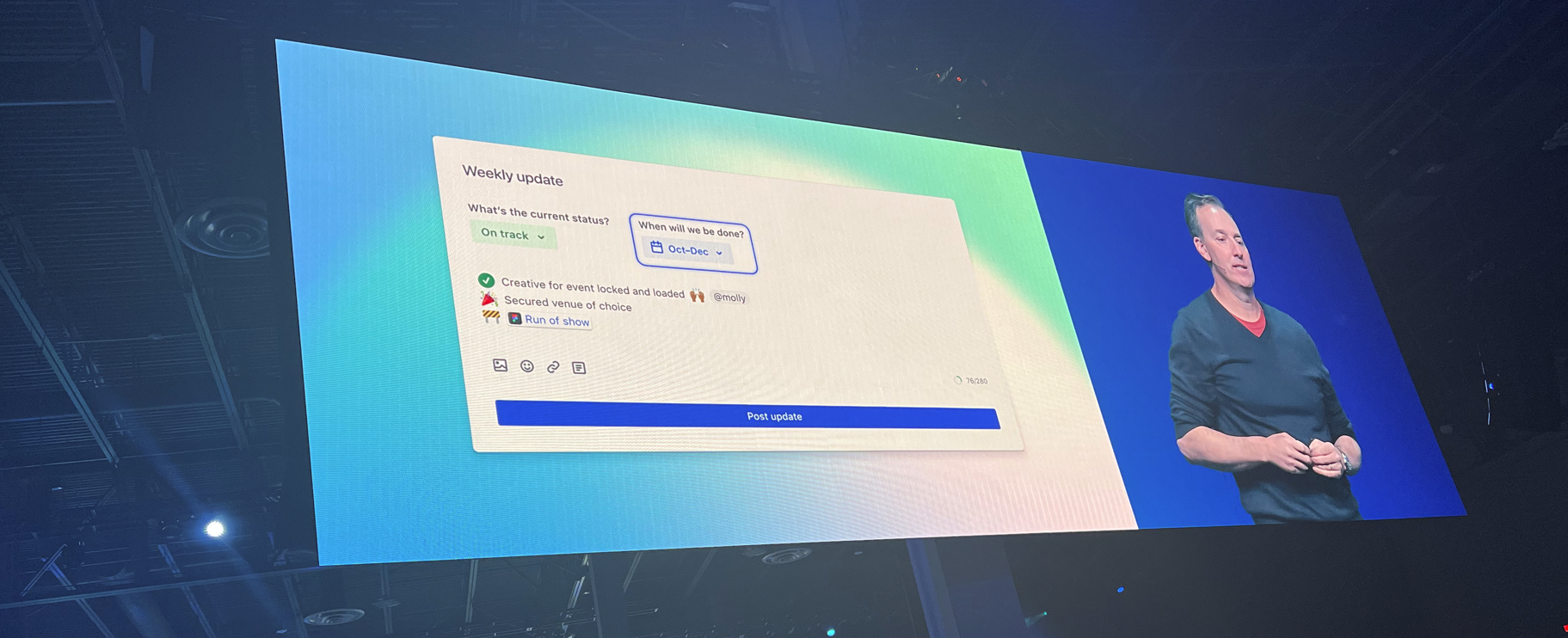 Atlassian Compass is Mission Control
Next up, Compass. A developer experience platform helping you navigate your distributed architecture. Compass connects engineering output information, and the teams collaborating on them. It does this in a central, searchable location.  Good engineering teams leverage Confluence for this information but Compass takes it to the next level. It has smart-fields providing direct information on dependencies, projects, repos, and more.
Compass is created to add value to almost any size organization with more than 100 developers.  Much of the efficiency lost for developers is around finding who owns what technologies, microservices, etc and how they can re-use those in their own approaches.  With Compass, developers will be able to track software components including their metadata and dependencies.  We see huge value in providing a way to show dependency information. 
Atlassian Compass Scorecards
Scorecards are added to components to help understand and improve their health and prevent downtime.  This can add value to teams struggling to identify what 'good' is when it comes to documentation.  All in all, a great framework to organizing and evaluating software components.
Joff Redfern, Chief Product Officer for Atlassian explained a great use case for Compass related to saving time in comparison to having to schedule a status meeting (left images).  Being able to quickly get a reminder from Slack or Teams to write a short update on a Thursday or Friday could potentially save dozens of meeting hours per year. 
Also of importance in Compass is the concept of fuzzy dates.  For longer projects, you may not know the final 'launch' or 'completion' date.  Compass lets you put quarters, months or a specific date and adjust as you get closer to completion.
Atlassian is providing Compass free today on cloud. No further pricing information was discussed at the conference.  Stay tuned for Part 2 of this blog where we will further explore Compass and its 3 key principles to help an Open toolchain for DevOps.
Helping Teams See the Big Picture 
Lastly, but definitely not least, is the announcement of Atlassian Analytics and Data Lakes from Atlassian COO, Anu Bharadwaj.  This is related to Atlassian's acquisition of Chartio in early 2021. 
The announcement of Analytics & Data Lake is two-fold.  First, Atlassian Analytics is the evolution of the Chartio platform giving Atlassian Cloud products the ability to have modern, responsive charts that are clear to read and easily implemented.  We see this as a huge step forward for Atlassian because they now have a solid, modern analytics engine powering their wide range of applications.  
Acquisition, as data is at the heart of any good technology company and providing this type of usability will make users feel like they can migrate from other tools to Atlassian's Cloud products.
Atlassian Data Lakes
Atlassian Data Lakes was another huge investment and Atlassian Team '22 announcement and allows the portfolio of apps to have data in one queryable place.  
The Atlassian products are critical systems for managing work across all teams, and therefore, contain data that can inform key decisions on team velocity, resource allocation, and return on investment.  To be able to use this Data Lake as a source of good information for data engineers and pull information into their own Power BI, Tableau, Cliq or other dashboards is powerful. 
While this was somewhat supported before, it was painful and in some instances, unhelpful.  But with the exposure of cross-product and cross-instance data with pre-modeled and enriched fields, it speeds up insights and allows business users to have information they didn't have access to before in a more meaningful way.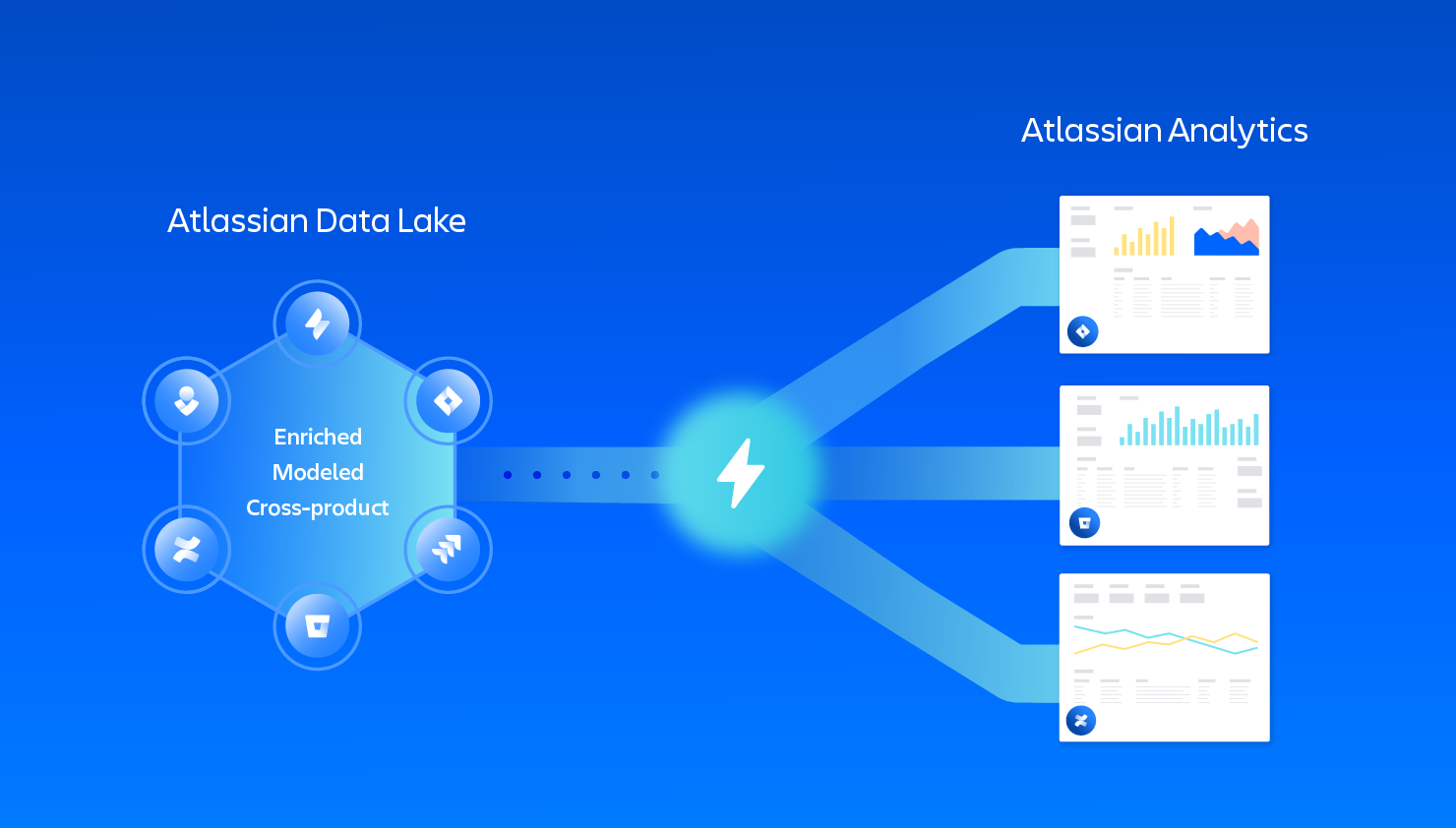 Atlassian Feature Updates from Team '22
Let's talk about some of the cool feature updates for some existing Atlassian tools that were discussed at the conference.  Anu Bharadwaj talked about the Atlassian Platform and the different pieces that constitutes the architecture. 
In the section that talked about data management, she highlighted the existing certifications that their Cloud product has attained, including BaFin, EBA, and HIPAA.  Next up for Cloud is FedRAMP and BYOK Encryption. 
FedRAMP and BYOK will bring more federal agencies and government contractors to the Atlassian Cloud platform. However, as we know, government agencies aren't known for their willingness to quickly adopt new technology.  It will take time to convince the legacy-minded IT managers that a move to Atlassian Cloud, with the newest features and integrations is actually their best move.