vCAD Users,
We're happy to announce that on 19-APR at 1700 PST, we will be releasing changes to the portal that will allow for 2-Factor Authentication.  This means that you will be provisioned 
 -new passwords-
as we are leveraging a separate, more secure system for authentication.
Once signed into the new portal, you'll see all of the existing vCAD workstations that were previously there along with all of your data.
Action Items:
Immediately, please download the Google Authenticator app if you don't already have it:
On Tuesday, 19-APR, be on the lookout for an email that will provide your new, temporary password.
After 1700PST on 19-Apr the new system will be available.

Navigate to

 

https://vcad.spkaa.com/
You will be prompted for the temporary password, and to set a new password.
Additionally, you will be required to enter in your full name.
Once logged into the system, click on your name at the top right -> Settings.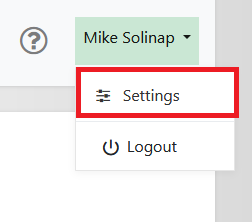 Within your Google Authenticator app, click the "+" button to add a new account.
Select "Scan a QR Code"
Use your phone's camera to scan the QR code.
Enter in the code into the vCAD application:

Subsequent logins to the vCAD application will require a 2FA code to be entered.
Please don't hesitate to reach out to
support@spkaa.com
in case you have any questions.
Thank You,
The vCAD Support Team