ChatGPT is already revolutionizing the way we work. From frontline staff, to C-suite CIO execs responsible for making decisions and setting the direction, its impact is deep. Plenty of you will already have had a dabble with ChatGPT and been amazed at the possibilities it brings. Some of you may be thinking "what's the point?" or "it's only for lazy people trying to cut corners." Wherever you are on the spectrum, the reality is, ChatGPT and other AI tools are here to stay. And, it's making waves across industries. So let's explore ChatGPT for C-suite specifically. Let's also answer the question….is ChatGPT safe?
In September 2022, Forrester predicted the AI software market to double by 2025, growing at 18% annually, 50% faster than the global software market. Chatbot technology like ChatGPT combines AI and language to provide human-like responses, making it increasingly mainstream.
So, where are the immediate opportunities for you  as a C-suite exec in IT with ChatGPT? And….what are the watch-outs to keep your business safe?
4 Benefits Of Using ChatGPT For CIO's
As a busy CIO, cybersecurity is your top priority. At SPK, we don't think ChatGPT will ever replace you and your valuable team. We do however think there is wealth in how it can help you claim back some of your valuable time to focus on cybersecurity. 
By using it, you can automate tasks, personalize responses, and optimize enterprise security, making informed decisions about potential threats. While still in its infancy, it offers exciting and transformative capabilities for CIOs to stay ahead of the competition. Here are the top 4 benefits of using ChatGPT in C-suite:
Streamline your communication:

ChatGPT can help CIOs streamline communication and get quick answers to their questions without having to manually search through documents or conduct interviews. Conversely, content on it is not protected. And, recently users have even commented on being able to see random previous chat histories from other users in their search bar. Make sure you aren't using it with any IP, protected content or data. We'll explore this threat further down the blog.

Personalize your responses:

As a language model, and the sibling model of Instruct GPT, it can adapt to individual users. It adapts to individual users, providing personalized recommendations and insights based on specific business challenges and goals. It can also simplify complex information, making it easier to communicate complex problems.

Increase business efficiency and decision making:

By automating tasks and providing quick access to information, ChatGPT can help increase efficiency and productivity for CIOs. With personalized insights and recommendations, CIOs can make informed decisions and stay ahead of the competition.

Reduce costs:

Hiring a team of experts to provide the same level of insights and recommendations that it can offer can be costly. ChatGPT can provide CIOs with access to a wealth of knowledge and insights at a fraction of the cost. 
Is ChatGPT Worth The Hype?
ChatGPT generates responses based on patterns and information it has learned from big data. For example, books, articles, websites, and other online resources. The model was also trained on a diverse set of topics and language styles to improve its ability to generate helpful responses.
So, yes. ChatGPT is an incredible tool. A tool is the keyword. As a caveat, (and as an intelligent CIO), you'll know that AI does not replace HI (human intelligence). It's only as good as the information you put into it, and the information it has at its disposal.
Let's be clear. AI + HI = ROI
CIOs that embrace that will win. Businesses and employees that used AI instead of HI will lose their unique or competitive edge.
5 Ways C-suite Better Leverage ChatGPT
At SPK, we've identified a couple of ways you can really enrich how to use ChatGPT as a CIO. Here are our suggestions.
1. WebChatGPT 
Augment your prompts with relevant results from the web with WebChatGPT. ChatGPT cannot scrape the web and has limited knowledge of the world after 2021. Introducing WebChatGPT. A mighty Chrome extension that augments your prompts with relevant results from the web.
2. ChatGPT for Search Engines
With the `ChatGPT for Search Engines` extension, you can view ChatGPT responses on Google and Bing.
Install it from the Chrome app store.
3. How to use ChatGPT on any website
The Merlin extension for ChatGPT is a tool that allows users to use OpenAI's ChatGPT on any website. With a simple click of a button. The tool works on popular websites such as Google, Gmail, LinkedIn, Github, and many others. This tool also promises to add support for GPT-4 in the future. It appears to have a new user interface that simplifies the process of using ChatGPT for online search and writing. Additionally, it is free and emphasizes user privacy.
 Install the extensions here: Chrome, Firefox


4. ChatGPT Writer for Gmail
`ChatGPT Writer` is a Chrome extension for Gmail that uses ChatGPT to generate emails or replies based on your prompt.
5. ShareGPT 
Share and bookmark your ChatGPT prompts with the world in just one click. You can also upvote your prompts on ShareGPT: Share your ChatGPT conversations with one click. 
Install the extension here: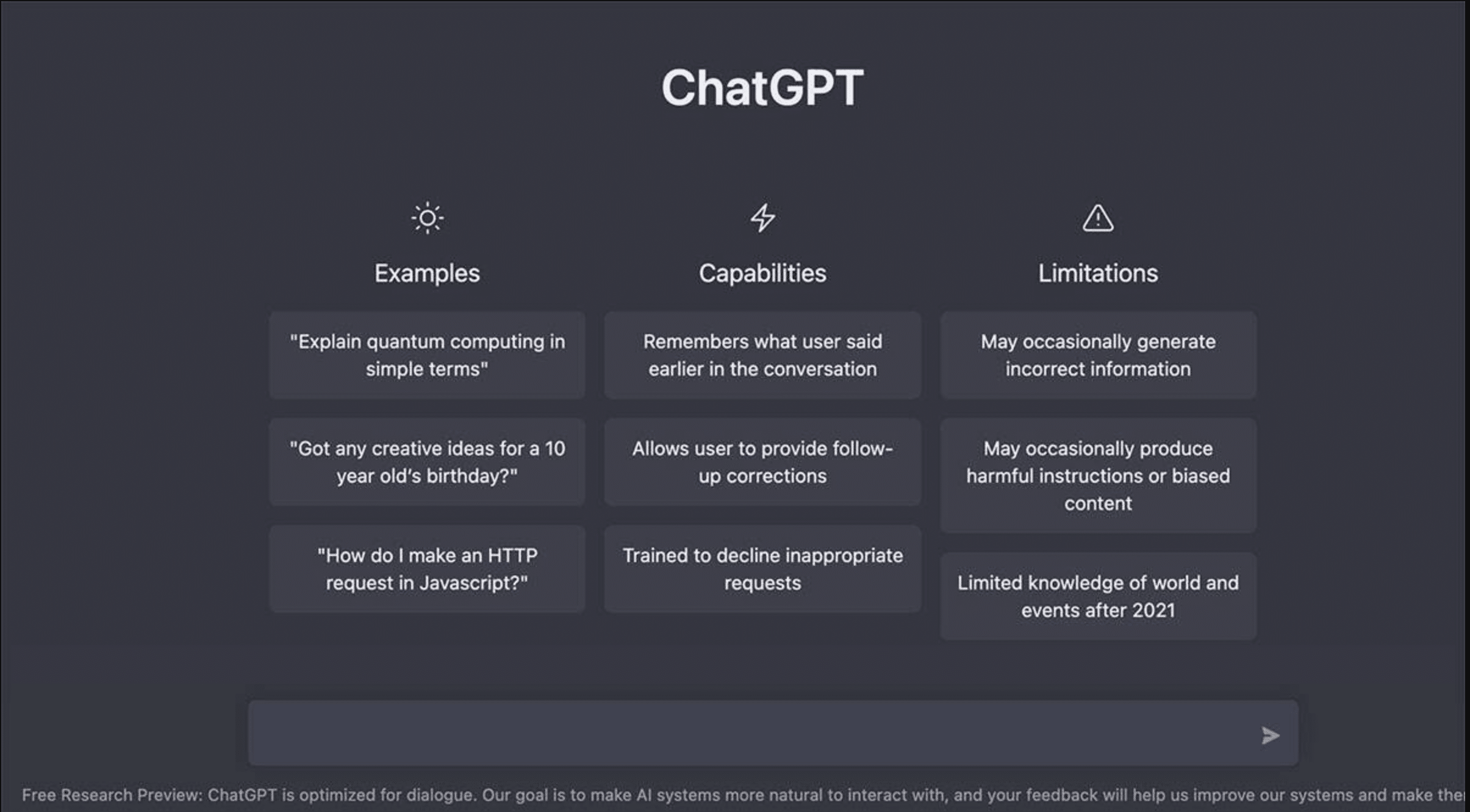 The Watch-out Of ChatGPT As A CIO
Whilst it is a pretty amazing tool that will revolutionize the way many of us work, we also need to flag a few points.
As a CIO, protecting your business from cybersecurity is critical. Whether that's your internal team, or your Managed Service Provider (MSP). You know this. So do we. But with the rise of this technology and increasingly convincing content, not all of your staff will. They'll get excited about a new tool, may use it to cut corners….and heck may even become complacent about the content they feed ChatGPT.
Education is key for employees. Here are a few of the watch-outs to keep your business safe:
Phishing –

Hackers (particularly those where English isn't native language), now have a tool to create increasingly compelling content in your company's tone of voice. Up your game (and employee education) on how to spot scams.

Personalized content

– As previously mentioned, flaws in the architecture have recently led to other users' chat histories being displayed in random accounts. If your employee has included personal or IP information, this could easily become a cybersecurity risk.

GitHub

– OpenAI has released a version of their model on GitHub that can be freely modified. This is helpful for learning NLP and AI, but it also creates a risk of misuse by individuals with malicious intentions.

Incorrect information –

Back to our point about AI + HI =ROI…..The potential for AI bots, like ChatGPT, to provide inaccurate information is a major concern, especially in a world where misinformation can quickly spread online. Since Chat GPT's responses are based on the information it was trained on, which includes internet-sourced data, the possibility of producing incorrect responses is high. Other tech giants, such as Metaverse and Google, have kept their AI bots out of public use due to similar concerns. 
Conclusion
As a leader in your organization, it's important to recognize that while ChatGPT can be a valuable resource, it will never replace human intelligence or expertise. Instead, it should be viewed as a tool that can help you make better decisions and save time.
We're excited to see that it has been successful and has generated mainstream interest. However, it's crucial to remember that AI is just a tool. To truly capitalize on it, CIOs must understand that the combination of AI and human intelligence (HI) is what leads to a return on investment (ROI). By leveraging both AI and HI, CIOs can stay ahead of the competition and drive their organizations towards success. And ultimately, keep your business protected. But, this needs to be balanced with the potential risks of new tools. And solid employee education.
If you're on the lookout for an MSP that stays ahead of the curve and can support your business, SPK can help. Contact our cybersecurity MSP team here.