Codebeamer Implementations & Consulting
Codebeamer is an Application Lifecycle Management (ALM) platform for built for collaboration, traceability, security and process management.  While focusing and simplifying regulatory compliance, Codebeamer is a complete lifecycle management solution.  With comprehensive requirements, risk and test management capabilities, Codebeamer can map a requirement directly to the source code level of your project.  And with SPK's expertise in the regulatory space and our certified consultants, we are there to help you navigate the complexities of implementation.  
Talk to Codebeamer experts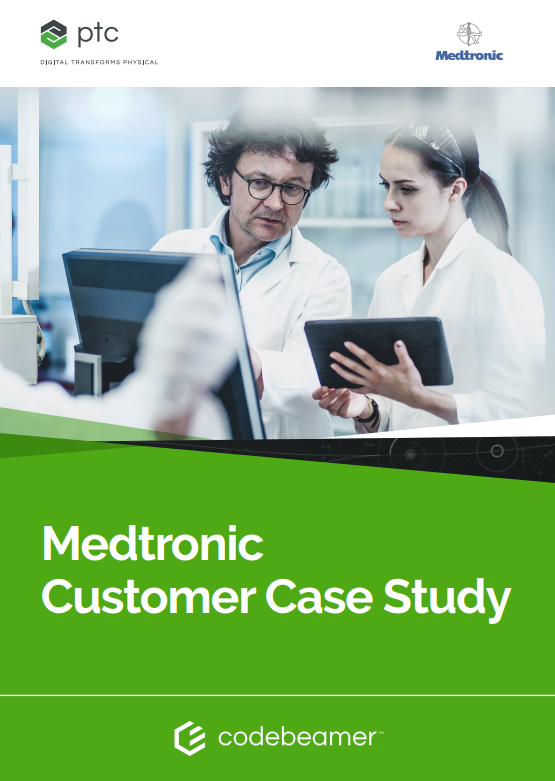 This case study explores how the Neuromodulation department of Medtronic, a global leader in medical technology, has implemented codeBeamer ALM to overcome issues that their previous software ecosystem wasn't able to efficiently address.The organization set out to make the transition from legacy systems to state of the art solutions and processes. codeBeamer ALM has efficiently assisted the department in realizing their vision of scaling Agile while building processes to support compliance in this highly regulated industry.In effect, Medtronic's Neuromodulation department has completely re-shaped their processes, and has used codeBeamer ALM to drive this change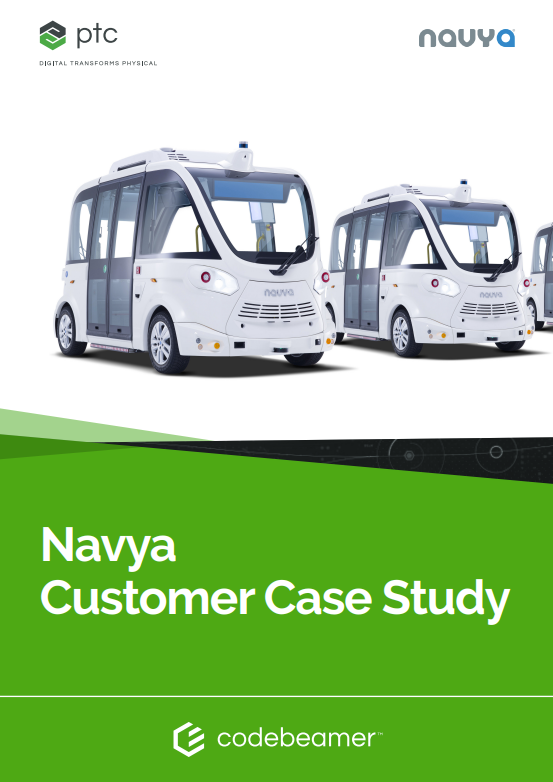 Navya specializes in the development of autonomous driving systems. Founded in 2014 and headquartered in Lyon, France, it employs over 280 employees (140 of which are engineers and technology experts) across sites in France and the US. Navya was the first company in the world to release a commercially available self-driving shuttle. The company's first fully autonomous, driverless, and electric AUTONOM® SHUTTLE was launched in September 2015 as a first and last-mile passenger transport solution
This case study explores how DATATRAK International, Inc., a company offering software solutions and consulting services to simplify clinical research was able to improve its internal processes by implementing codeBeamer. It also looks into the benefits this fully integrated ALM solution has had on the development team's efficiency since the company started using codeBeamer.  As the case study finds, DATATRAK – similar to many other companies in the medical field and other sectors – was utilizing a simple ticketing system and manual tracking tools.
The Benefits of Codebeamer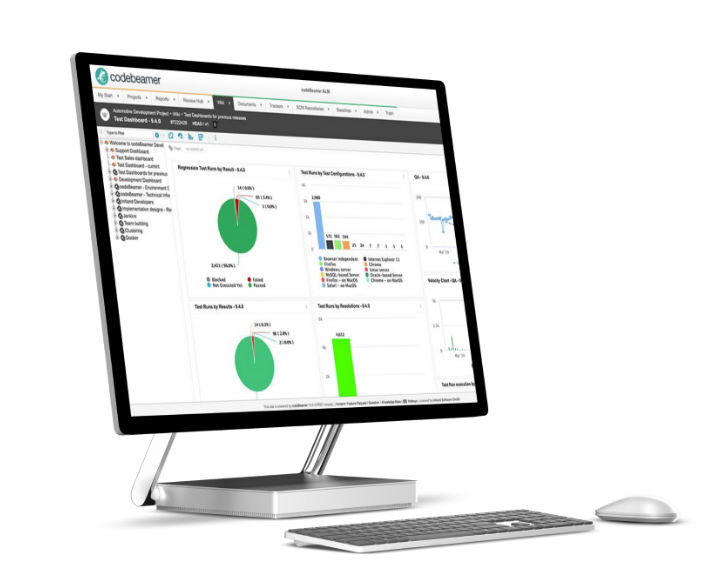 PTC's Codebeamer ALM offers unique digital workflows that help your teams improve development collaboration, product line development efficiency, and regulatory compliance for industries such as medical device, aerospace, automotive and more.  Codebeamer's open platform extends application lifecycle management functionalities with product line configuration capabilities, and provides unique configurability for complex processes. Connect all development tools to give your teams a single development platform.   SPK's team can also adapt the solution to specific development needs and automate process control for regulatory compliance.
Requirements Management
Turn market insights into into quality products faster than ever. Gain clarity and align all contributors to cut costs and cycle times. Trace items and actions across delivery.
Software Development
Cut complexity, and build quality into your software products. Guarantee smooth collaboration across hardware, software, and service innovation disciplines. Use mature processes, whether you're working with Waterfall, (scaled) Agile, Hybrid, or a custom method.
Quality Assurance
Integrate quality management in your development processes, and build confidence in your products. Trace and manage QA activities along the lifecycle, and accelerate product verification.
Project Template
Not only does Codebeamer give you flexibility to adapt to almost any use case, it also has pre-configured templates to help your implementation and give you immediate value.  Use preconfigured templates to hit the ground running in the delivery of complex or regulated products.  With these templates, you start fast, accelerate your ROI, and get all your contributors up to speed in minimal time. 
Templates save you significant time and effort costs when getting started with Intland's software platforms. They enable you to implement our solutions fast, and can dramatically reduce the costs of regulatory compliance.  These templates come with predefined artifacts, workflows, and baked-in domain knowledge out of the box. Need to adapt the template to your needs? SPK's consulting services can provide value by getting your systems mapped to your workflow.  We can also custom-configure these generic templates to your specific use case.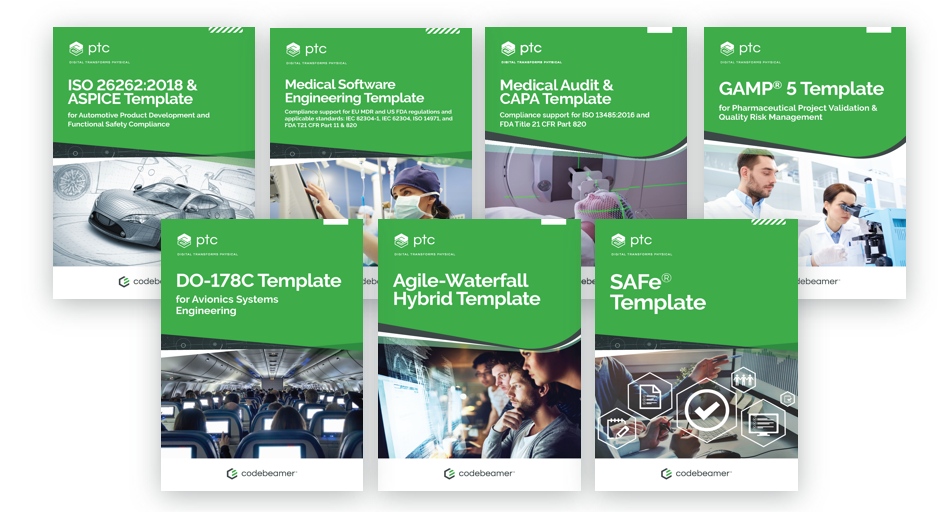 Templates include those for:
ISO 26262-2018 & ASPICE
Medical Software Engineer
Medical Audit and CAPA
GAMP 5
DO-178C
Agile-Waterfall Hybrid
Scaled Agile Framework (SAFe)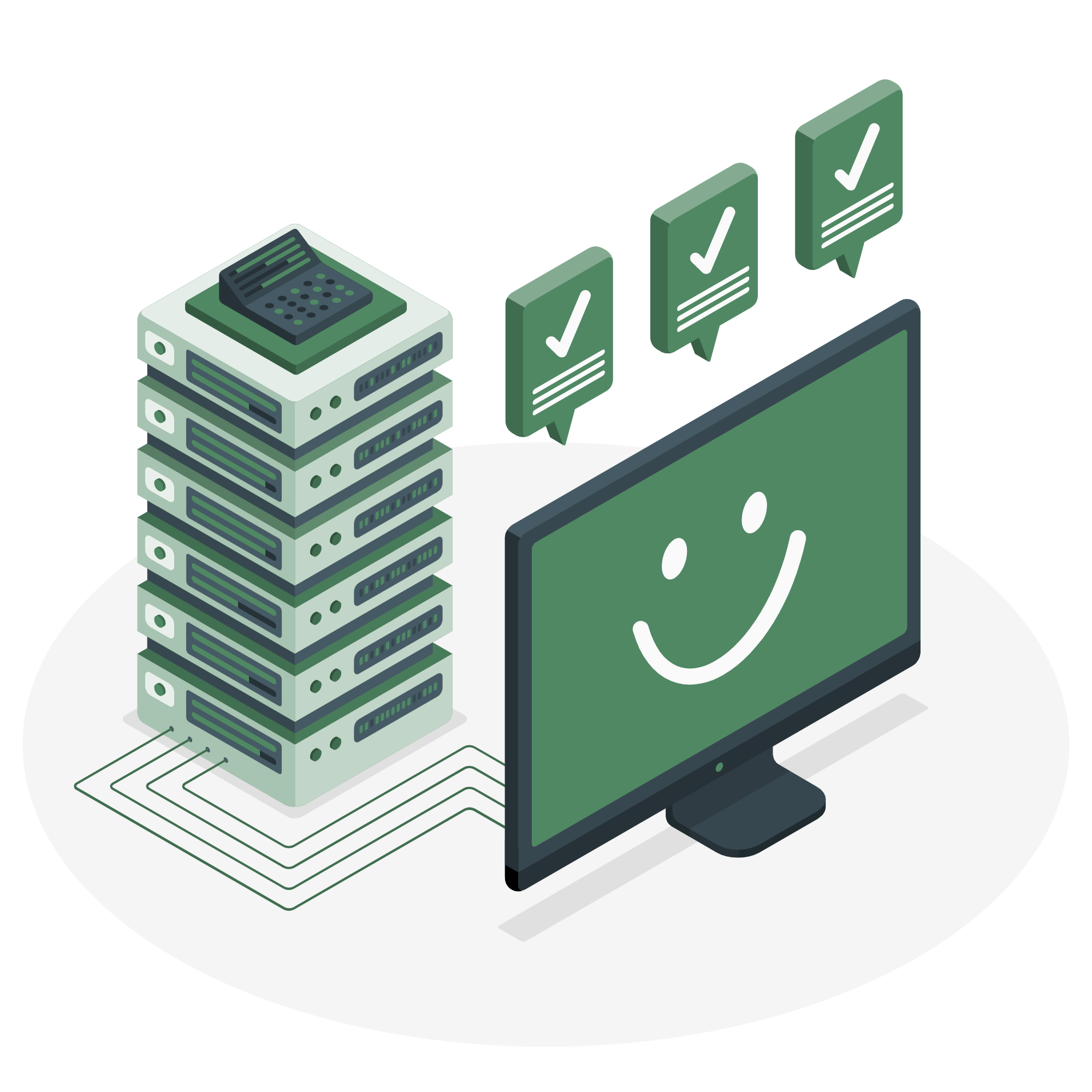 Fully Managed Hosting
SPK's cloud infrastructure team will host your Codebeamer instance which provides a reliable, scalable, secure, and highly performing infrastructure for the most demanding web applications. This cloud infrastructure matches IT costs with extended features for flexibility and on-demand resources.  SPK's services include backup, monitoring, and a fully-managed approach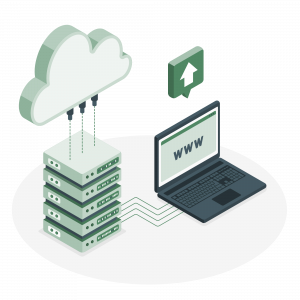 Self Managed Hosting
In this option, SPK's cloud infrastructure team will host your Codebeamer instance in our AWS or Azure instance, however your IT team will provide the IT services for your cloud architecture.  Thus, making this envirnoment an extension of your curernt IT infrastructure.  This gives you the abillity to have the compliance requirements taken care of from experts like SPK while giving your IT team control.
Our company had a plan for cloud implementation but we weren't sure if we were making the right decisions on a few areas, including security.  When we engaged SPK, not only did they validate our plan, they provided so much more insight than we originally thought about and helped revamp our cloud plan for the better.
The personalized attention and detailed communication we receive working with SPK and Associates  is pretty special.  The accessibility of SPK team members is impressive, as is their flexibility accommodating the needs of our team and project.
SPK is proactive and from what I have observed, other IT firms are reactive. SPK is always doing things and solving problems before they make an impact. They drive innovation and suggest ideas to not only fix but improve systems and processes. They have the expertise to maintain and sustain our tools year to year.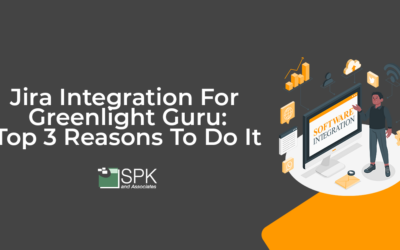 Medical devices manufacturers can now benefit from Jira integration with Greenlight Guru. The only electronic quality management system (eQMS) specifically designed for medical device companies. This Greenlight Guru integration with Jira creates an agile system for...