Since releasing virtual CAD (vCAD) to the market in January 2022, SPK and its customers have discovered a realm of benefits and use cases. Virtual CAD has become the preferred platform for many customers already. It allows businesses to capitalize on a gig economy, reduce unnecessary IT involvement, access across multiple devices, and better facilitate training needs. And that's on top of engineers using it for their day-to-day engineering tasks.
In a recent report by Siemens, they highlighted how in all areas of business there is a growing need to lower costs and increase collaboration. SMBs who are willing to embrace a digital transformation will be able to optimize production, and foster collaboration and innovation, all while protecting their margins.
vCAD helps solve each of these key points in one single platform. And over the past year, we've been discovering more and more use cases for vCAD. And we've been covering all the vCAD use cases discovered so far in our vlog series that you can find on our YouTube channel. Alternatively, you can check out the overview of each episode below and head straight to the exact vlog that interests you.
vCAD Use Cases For Mechanical Engineers
In May 2022, we released the first part of our vCAD use cases vlog series. In this episode, Chris McHale, CEO of SPK, and Director of Engineering Ed Chung discussed the benefits of using virtual CAD for mechanical engineering.
When we originally deployed vCAD, a lot of the benefit was granting or having access to GPU resources within the cloud for mechanical CAD engineers. 
In this vlog, Ed and Chris also discuss how AWS infrastructure ensures you no longer need to worry about your GPU and RAM becoming full. And how the multi-device, remote access means you can work easier across time zones, whether that's from the comfort of your couch, putting on the golf course, or working business as usual from the office. Additionally, they cover the versatility and breadth of integrations vCAD offers. Creating harmony and ease of access for your existing mechanical engineer tools. From one browser interface. 
This vlog covers real-life examples of how vCAD gave mechanical engineers more ownership of resetting tests to how it effectively reduces labor costs. Additionally, it covers how vCAD eliminated the "get a tester to a physical workstation so they can test" issue. And how businesses can better protect IPs by:
Providing access via the cloud. 

Controlling and limiting access from anywhere, anytime, on any device.

Limiting contractor's ability to upload or download from other websites. 

Immediately cutting access without asking them to send back a laptop or trusting them to delete things from their desktop.

Immediately remove the vCAD machine and can see exactly what's on it. They don't have access anymore.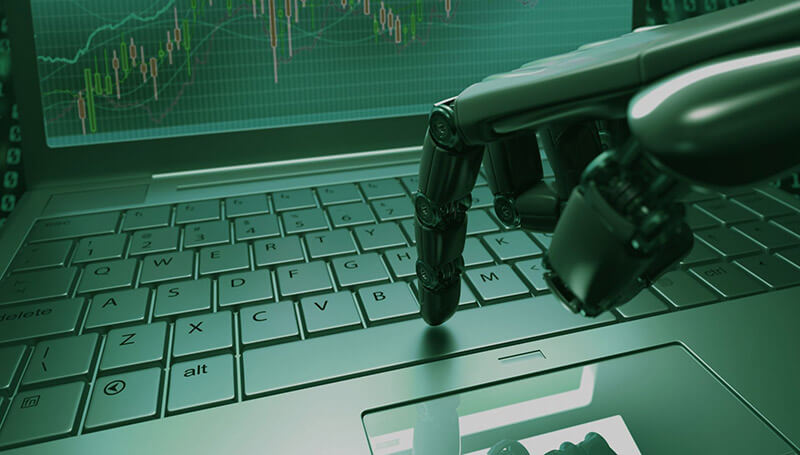 Chris and Ed explore how we specifically designed vCAD to be both comprehensive and easy to use. So easy that it doesn't require training on the virtual platform. This removes the experienced engineer's headache of just wanting things to work so they can work. And the new trainee's nerves of having to learn another system. It also removes the tedious task of hunting down 20 laptops that need to be manually configured for the sake of a week's training. Or even worse, the risk of people bringing their own laptops but having different versions of the training software and someone being left behind.
They also cover how virtual CAD allows you to encapsulate training environments. This means you don't have to worry about when your team practices ECOs and has the potential to duplicate file names or delete files. And when training is done? Simply reset the environment, without having to worry about an infrastructure investment that is going unused until the next training event.
Virtual CAD Use Cases For Software Engineers
In our July 2022 vlog, Chris McHale, CEO of SPK, and Director of Engineering Ed Chung discussed the benefits of using virtual CAD for software engineering in detail. 
Our first use case for creating vCAD was "SolidWorks users don't need to have a high-powered laptop or workstation like Nvidia. They should be able to access from wherever, whenever." In this software engineering vlog, we discuss how we successfully achieved that. 
In this vlog, Chris and Ed discuss how virtual CAD boosts morale and productivity by empowering software engineers to run computers in the cloud. How it allows them to spin up and spin down easier and faster. And how it reduces business costs by only paying for vCAD when it's turned on. 
Chris and Ed also address how we created a platform that creates replicas and pre-configured environments from a template. Simply click a button to deploy. There's also discussion on how software engineers can benefit from improved security. For example: protecting IPF from a security standpoint. Because the computer comes from a template, you can:
Configure security and firewalls.

Configure it correctly to be secure. 

Create from a template that is secure – for your environment, from hackers, and from incoming attacks. 

Benefit from block network access that is also isolated.
Watching this vlog will help you explore how software engineers can benefit from running and testing multiple operating systems. All from the same web browser. And how remote software engineers can benefit from the horsepower of vCAD being elsewhere whilst vCAD simply 'streams' the service. Therefore, if you have a project that uses CUDA or KUDE, those projects translate work in an Ubuntu environment. For example, vCAD.
vCAD Use Cases For Mechanical and CFD Simulation
The latest in our vCAD use cases series, covered the topic of mechanical and CFD simulation. In this vlog, Shahib Taherian, Engineering Manager at Stryker joined Chris McHale, CEO of SPK, and Director of Engineering Ed Chung to enlighten us on the latest use case. Shahib discovered this use case after he used vCAD within his role.
Shahib explains how cloud solutions have become less expensive and more easily accessible in recent years. So, people are leaning more towards the cloud rather than investing in new infrastructure. However, cloud adoption has also highlighted new challenges Including configurations. 
Chris, Ed and Shahib discuss how configuring different systems that easily talk to each other can become complex. How it creates an extra headache for engineers who may already need to meet deadlines or run mechanical simulations simultaneously. Who may also already be juggling between working on a laptop and desktop to run these simulations on time. Or they may not even have the computational resources to run more cases. Additionally when an engineer needs to deliver something instead of waiting for a simulation for three days to run and you want to run it in seven hours or five hours. 
The team discovered how virtual CAD allows engineers to fire up a computer platform and run multiple simulations simultaneously from the same machine. Then close it down when it's not in use. Thus eliminating the need to buy additional infrastructure to run multiple simulations in less time. 
When it comes to CFD simulation, Stryker highlights the benefit of vCAD looking like your usual computer. It gives you the same experience as if you were opening up Ansys and running it on your local machine. This is a big advantage for engineers who need:
The residuals.

The flow field

The skill functions and so on. 
Then, they discuss how with some of the other existing cloud applications, you can only submit a batch file. Meaning you're not able to see or visualize it as it solves the equations. And how vCAD overcomes this problem, allowing engineers to both run the test and visualize as it solves the equations. 
Finally, they also cover how an engineer's time is one of the most valuable resources within the manufacturing industry  and they want the right tools for the job. They want to access their suite of tools easily through integrations and how virtual CAD enables this.
Conclusion
vCAD is a platform that empowers small and medium businesses to accelerate product development. Anywhere. Anytime. Anyhow. 
Our virtual CAD use cases vlog series explores how vCAD can help your mechanical engineers, software engineers and mechanical and CFD simulations run faster, easier, with the same quality as a physical workstation. Additionally vCAD can help improve security, access powerful computational resources, reduce infrastructure and labor costs, enable remote access, improve team morale and more.
vCAD is changing the landscape for designers and engineers all over the world. Contact our expert team to get the templates set up for your business.