PTC Creo 9 promises to deliver enhancements that empower you to make your best designs yet. In this blog, we provide a PTC Creo 9 review and explore the latest updates and key features.
Robust and versatile sketching environments are critical for any 2D and 3D CAD software. PTC Creo provides exactly this within its suite of design software. Firstly Creo dramatically increases the rate of rapid prototyping in the industry. Secondly, PTC has provided a consistent flow of updates to their products. So, when PTC Creo 9 was announced, designers worldwide were excited to hear what updates were in store.
PTC Creo 9 arrived earlier this year to deliver the best designs in less time. After PTC's acquisitions and partnerships (e.g. with Ansys) they have continued to show maturity in the design tools and technology.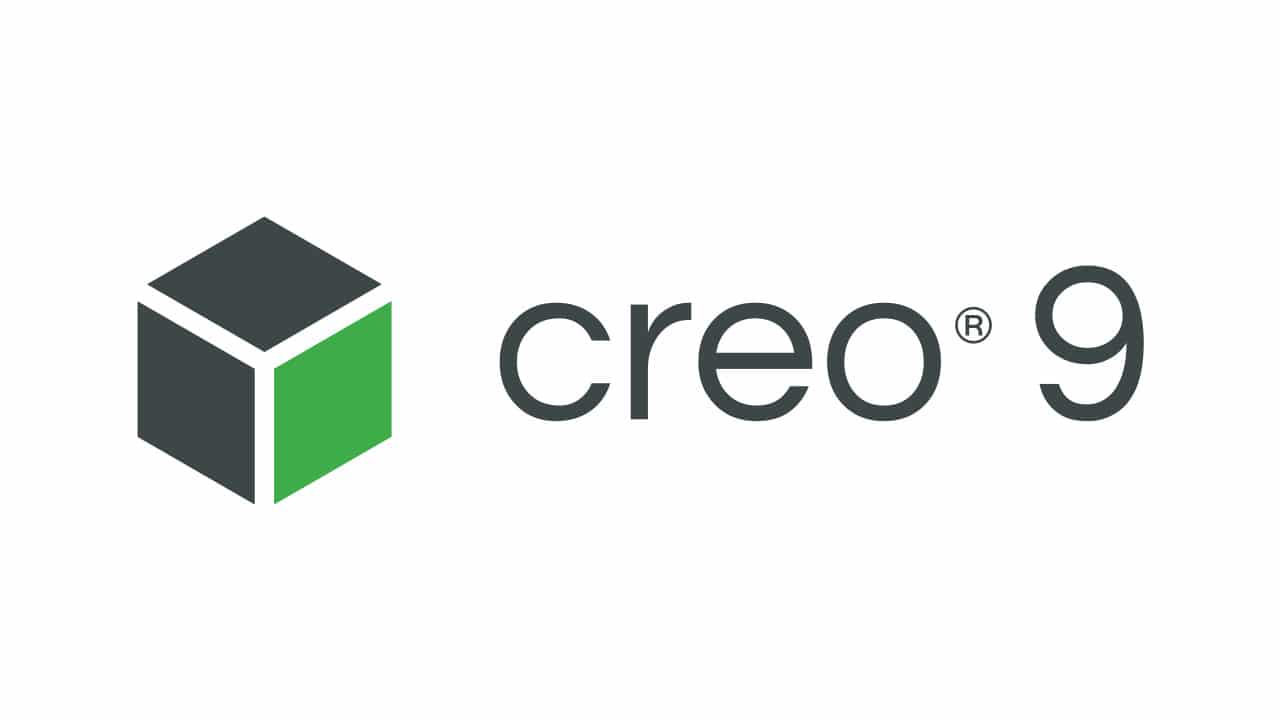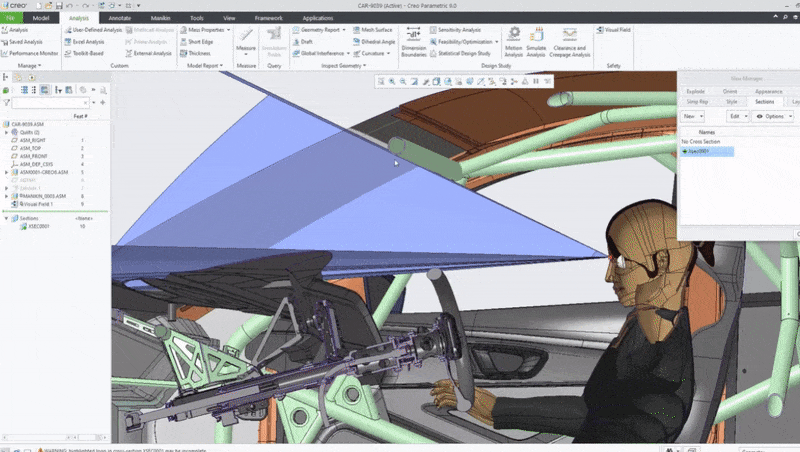 What is PTC Creo?
The PTC Creo software is a family of computer aided design (CAD) for product design and manufacturers. That's why, within the software, there are unified apps that each deliver specific functionality and role for design engineers. The software suite is used by thousands of industry-leading manufacturers globally. And, the PTC Creo suite provides a design solution for each facet of product lifecycle management.
Creo provides apps for 3D CAD parametric feature solid modeling, 3D direct modeling and 2D orthographic views. Additionally, it provides Finite Element Analysis and simulation, schematic design, technical illustrations, and viewing and visualization. 
PTC Creo 9 introduces enhancements to make designers more productive and creative every day.
Review: PTC Creo 9 Enhancements
With the latest release users can enjoy improvements to both the performance and workflow. From Model Based Definition (MBD) with more clarity and less effort to generative design and manufacturing providing tools to optimize to a specific safety factor. Moreover, there are also the new usability and productivity enhancements. These are customer-driven and split surfaces allowing for easier analysis and definition. 
The enhancements to the ergonomic design include easily customizing manikins. They also include visual analysis tools to help you build safer products and meet visibility standards. There are also enhancements to the generative design and simulation – an absolute win for MCAD and ECAD designers.
The new divide surfaces function provides explanation and simulation capabilities. And, the model tree has been improved to better communicate the design intent. Additionally, below are a few of the other enhancements which both simplify and speed up workflows:
Sketcher – Enhanced project command and enriched inspection tools.

Patterns – Information for downstream users and enhancements to drawing hatch patterns.

Surfacing – Onscreen transformation of surface finish symbols using modern

draggers  and Semantic surface finish annotations that are compliant with the latest ASME and ISO standards, with information for downstream users

ECAD – Import silkscreen layers and solder mask layers as ECAD data from the EDA (electric design automation) files.

Simulation – Creo Ansys Simulation, Creo Flow Analysis and Creo Simulation Live which introduce multi-physics for simultaneous structural and thermal analysis to name a few.
PTC Creo 9 has some great features and enhancements for additive and subtractive manufacturing. Ultimately, these will help you deliver higher-quality manufacturing products.
Review: PTC Creo 9 Key Highlights
Creo View Client
Model Annotation Comparison Improvements

Windows 11 support
Creo Parametric: Support for Explode Line Conversion and Display

PTC Creo Elements/Direct Modeling: Support for extended positioning assembly publishing

Windows 11 and Windows Server 2022 Support

Microsoft Office 2021 Support

Support for Creo Parametric 9.0 & Creo Elements/Direct 20.5

Third Party CAD Support Updates
ThingWorx Extension is packaged with WebGL Toolkit
Check out the complete list of feature updates at Creo View 9.0 What's New.
Does PTC Creo 9 Run On Virtual CAD (vCAD)?
During the pandemic that SPK and Associates created virtual CAD.
vCAD is a tool that allows the creation of a virtual desktop/workstation from a web browser. Additionally it provides the ability to use MCAD apps from any physical device. vCAD is pre-configured to all your workstation settings. It's the next step in the evolution from desktop to laptop to freedom and working within the cloud. And it works pretty much exactly the same as the power from your desktop and laptop. 
Previously, desktop and laptop CAD users would have to ensure they had invested in highly capable, high powered workstations for the processing power. This would ensure MCAD apps like PTC Creo would run smoothly. Now, with the introduction of vCAD, users can enjoy PTC Creo 9 updates without the need for an upgrade to system architecture. Instead, users can access PTC Creo 9 from any device, anywhere in the world.

System Requirements To Review PTC Creo 9
If you're not quite ready to switch to vCAD, you can still find all the system requirements needed to install and run PTC Creo 9. Head to Release Advisor which is the primary source for system requirements and compatibility information for all PTC products. 
Conclusion
PTC Creo is better than ever with its enhancements in the PTC Creo 9 release. Additionally, the updates will enable your design engineers to be more productive, streamline their design processes within PLM and deliver higher-quality products.
PTC Creo 9 has a number of system requirements you must meet to run the software smoothly from a desktop machine. Alternatively, you can create a virtual workstation to use on any physical device anywhere in the world with SPK's vCAD solution.
SPK and Associates were named on the Channel Futures MSP 501 list, so you can trust our expertise is globally recognized. We work with industry-leading manufacturers globally to support their engineering operations needs and empower them to deliver high-quality products, fast. If you would like support with PTC Creo 9 or would like to discuss how we can accelerate your workforce with vCAD, you can contact our team here.
You may also be interested in these articles:
vCAD Use Cases For Mechanical Engineers