A recent report found that one-third of all frontline manufacturing employees didn't feel they had the right technological tools to effectively do their job. That's an alarming stat given the already unpredictable nature of the workforce and supply chain challenges the industry faces. As an experienced and globally recognized Managed Services Provider, we're detailing how you can confidently face the technological tool challenge and maintain your market position by defending against disruption and strengthening your offense using Microsoft tools.
Microsoft Enabled Distributed Workforces
Regardless of geography or function, manufacturers need to ensure ease of communication is centric to their frontline staff. Yes, distributed teams can bring challenges, but when a company has a strategic approach, including the right tools, to remote working, this is a powerplay. Teams, and contractors can be dialed up, and dialed down as required, and 24/7 working can be implemented. 
And, when it comes to supporting a distributed workforce, Microsoft tools don't just stop at Outlook emails. Viva Connections Dashboards now support multiple language views in public preview. Customers with a multilingual frontline workforce can optimize their Dashboards for an employee's preferred language—supporting inclusivity and engagement while advancing workforce transformation. Furthermore, Microsoft Teams doesn't just provide instant messaging, video calling and more, it can also be connected to the Microsoft Walkie-Talkie app. This app is designed:
For frontline staff to communicate effectively.

To enable Instant communication with each other from anywhere in the world.

With a familiar push-to-talk button.

Is compatible with a range of devices including

Crosscall

.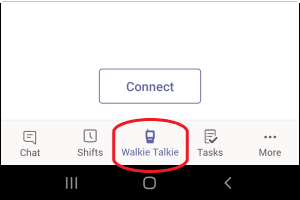 By capitalizing on these Microsoft tools, your business can drive faster decisions in real time.
Streamline Your Workforce Management
Comparatively, when it comes to tracking attendance and workforce management, Microsoft has a solution for that too. It's the Microsoft Teams Shifts connector for Blue Yonder Workforce Management (WFM). This provides:
Precise labor scheduling.

Accurate time and attendance tracking.

Reduced associate turnover.

Simplified compliance with labor laws and corporate policies. 

Two-way replication of schedule and shift-related data between Teams and Blue Yonder WFM.

Empowerment for frontline workers to view and manage schedules on the go. 

Workforce optimization.

Managers are empowered to reduce admin-intensive tasks and focus on high-value work.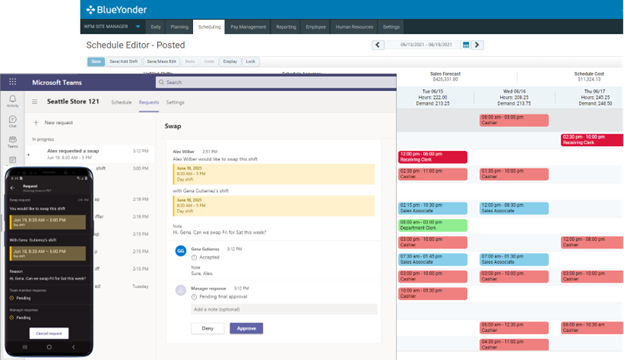 Modernize Your Manufacturing Supply Chain Management With Microsoft Dynamics 365
You may already be paying for a subscription elsewhere for your organization's management, but with Microsoft Dynamics 365, you can optimize your supply chain and infrastructure. Microsoft Dynamics 365 creates a resilient and sustainable supply chain. It's intelligent, adaptable and reacts to challenges using real time visibility, agile planning and business continuity. Furthermore you can:
Accelerate time to market with centralized product information.

Ensure accuracy with engineering change management.

Predict demand with AI and make inventory decisions with priority based supply stocking.

Eliminate understocking and overstocking.

Streamline procurement processes and improve cost management through vendor collaboration portals.

Build agile manufacturing processes using IoT and mixed reality whilst working with your existing manufacturing systems.

Expedite delivery times

by optimizing inventory, automating warehousing operations, and increasing throughput.

Perform proactive equipment maintenance to reduce downtime and enhance inventory accuracy with automated cycle counts.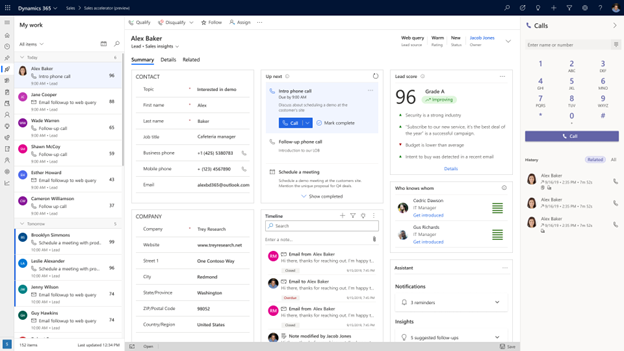 Furthermore, Microsoft Dynamics 365 can be enhanced even further by integrating with your PDM and PLM software like SolidWorks PDM. This creates an even deeper end-to-end supply chain offense. Benefits include:
Data can be obtained from Microsoft Dynamics 365 and presented in SolidWorks.

Bill of Materials can be compared between the two platforms.

Supports the creation of sales orders, quotes, invoices and routings.

And more.
Improving Your Approvals
Approvals in Microsoft Teams can be extended and integrated into your factory operations apps through Graph APIs in Microsoft 365 and Power Apps Control Framework controls in Power Apps. These include new integrations with Microsoft 365 to create approval requests for an entire document or a section of a document directly in Microsoft Word. Additionally, you will be able to create and manage approval requests directly within Microsoft Lists.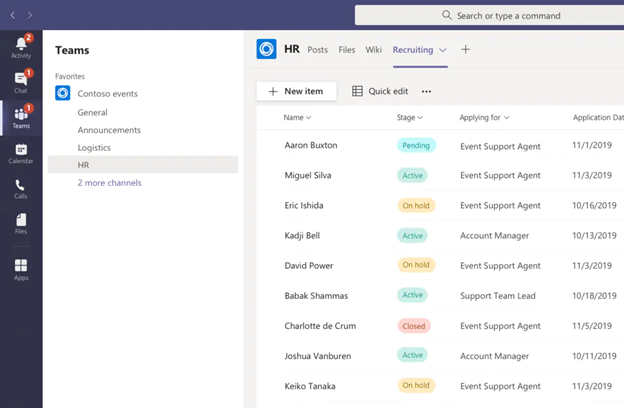 Manufacturing Supply Chain And Balancing Cost By Optimizing Your Tool Usage
Regardless of industry or line of business, many organizations want to standardize and simplify their tool usage and infrastructure. Many companies sway towards Microsoft for email and work documents. Microsoft offers a fantastic platform with many standard and custom applications available. However, many businesses don't fully capitalize on the line-of-business capability from Microsoft. Instead, they leverage software like Salesforce for a CRM, or Zoom for communication. Therefore, this can lead to duplicate, or unrequired software and applications. Additionally, this can inject cost into the top line. 
So, how do companies reduce unnecessary expenditure and reduce their demand for unrequired software? By fully utilizing their existing Microsoft subscription more effectively. For example, line of business applications could include replacing Zoom for Microsoft Teams. Not only does this provide the same communication efficiency, but it also allows for ease of document sharing and connection to your networks SharePoint, it also allows for real-time document collaboration too. Furthermore, by leveraging line of business tools like PowerBI, you can both provide and engineer data whilst using your subscription investment wisely. 
A Modernized Supply Chain Includes Your Talent Too 
Optimizing your supply chain doesn't just streamline your process, it can positively impact staff too. Think about it. Everything is more streamlined, so there's less admin and your team can focus on the tasks they love. Collaborating and communicating is easier, now your team are less frustrated by a lack of response. Modernizing your supply chain can actually help you both retain and attract the right talent to help your business grow. But you need to continue upskilling and inspiring your team for the future of manufacturing too. Here are a few tips to help you get started:
Learn how to accelerate digitization, address skills gaps, and empower your frontline through our workforce transformation webinar.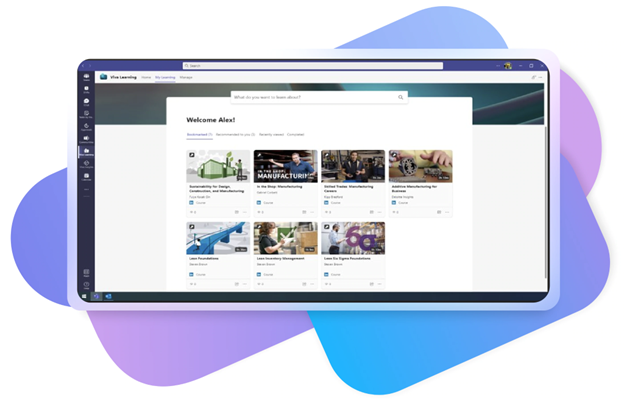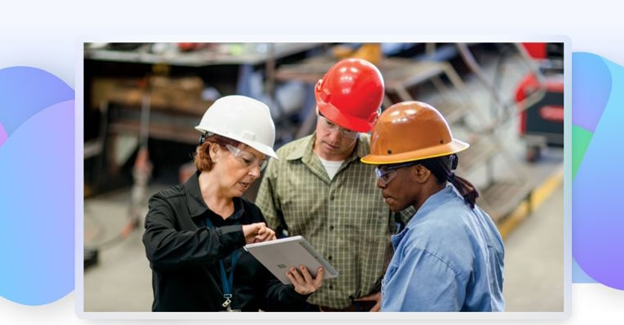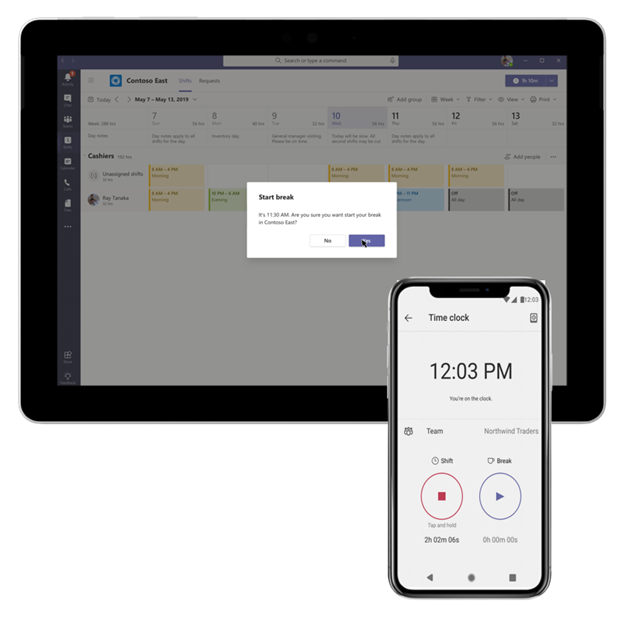 Conclusion
One-third of all frontline manufacturing employees didn't feel they had the right technological tools to effectively do their job. And that's not the only challenge for manufacturers to maintain their market position. But achieving a defense against disruption, strengthening your offense creating sustainable agility and growth can be achieved with the right approach to utilizing effective tools. Additionally, this removes the one-third frontline staff challenge and helps to retain and attract new talent. Using Microsoft tools more effectively like Dynamics 365, Teams, Lists and Walkie-Talkie can help you modernize your manufacturing supply chain, streamline software and reduce cost.
SPK and Associates are globally recognized Managed Services Provider. And, we specialize in manufacturing.
If you're ready to start modernizing your supply chain, contact us here.