Medical devices manufacturers can now benefit from Jira integration with Greenlight Guru. The only electronic quality management system (eQMS) specifically designed for medical device companies. This Greenlight Guru integration with Jira creates an agile system for managing product development.
Now, the combination of Greenlight Guru's eQMS and Atlassian's Jira Software can provide several benefits in achieving regulatory compliance.  
Adopting Greenlight Guru Can Help Medical Device Manufacturers
There are many eQMS systems in the market. Most of them are industry agnostic. They offer a framework and in some instances a set of templates as a starting point for your engineering and quality teams.  Then, after months of configuring,  implementing and finetuning your solution, you are hopefully ready to validate your system. Following this you can go live with actual usage.  And that's if you don't need to consider external tools for the  development and test environment that need to work with your eQMS. They can also add a few more months for integration with your eQMS and testing.
Greenlight Guru took a different approach with its eQMS solution. They are known for specifically building an eQMS cloud-based system from the ground up tailored for Medical Device manufacturers. Now, you no longer need to spend months configuring your system. 
The Benefits Of Greenlight Guru Integrations
With Greenlight Guru, you are up and running immediately with best practices and prescribed intended use. You have out-of-the-box functionality that includes: 
Document Management

Change Management

Risk Management

Training Management

CAPA Management

Complaint Management

Nonconformance

Project Management

Supplier Management

Audit Management
Atlassian's Jira Software is a world-leader in planning, tracking and release management solutions.  It is a top choice for software developers following agile methodologies. Jira is an engine which accelerates and streamlines DevOps for many medical device companies.
Top 3 Reasons To Integrate Jira With Greenlight Guru
1. Software as a Medical Device (SaMD) 
Software has become an important part of all products, integrated widely into digital platforms that serve both medical and non-medical purposes. SaMD is a way to continue advancing all facets of health care. According to the Food and Drug Administration (FDA), software as a medical device is:
"Software intended to be used for one or more medical purposes that perform these purposes without being part of a hardware medical device." .
Now, software developers can connect their Jira items directly to Greenlight Guru Design Inputs or any Design Control items they choose. 
For example:
Firstly, we'll start with a Jira session. There is a Jira Project with a few ticket items (an Epic, Story, Task and Bug).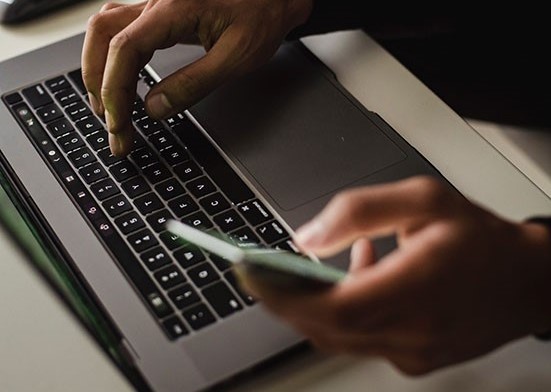 Within the Greenlight Guru Design Control Matrix, you have a project with a User Need, a Design Input, a Design Output, a Design Verification and Design Validation item.
Then:
We can link a Design Control Item with some Jira tickets.

From within the Greenlight Guru session we can select DI-1 (Design input).  

We're presented with several fields including a Jira field.  

Click on the field and start typing any string known to exist in the Jira Software description

Greenlight pattern dynamically matches and allows ticket selection


Now we'll select four tickets that we want to be added as "Related Items" for the Design Input.
Once that's done the Greenlight Guru Design Input will have a diamond Icon indicating a link to Jira exists.
If we click on the diamond, you can see Jira metadata such as the ID, Title and State.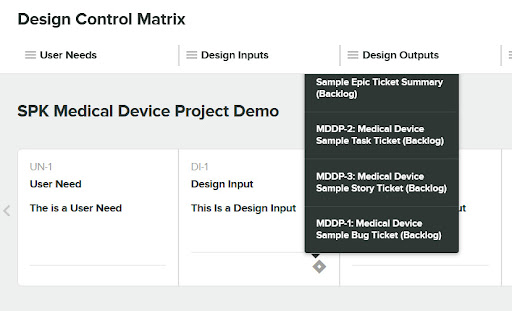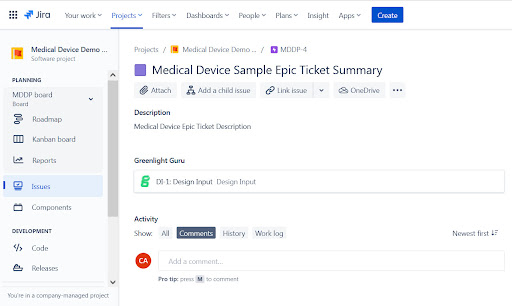 Finally, if we click into the Jira metadata, we are taken directly to the Jira item which launches Jira Software. Notice the Greenlight Design Input is now visible within the Jira system.
2. Satisfying IEC 62304 (Standard for Software Lifecycle Process) requirements for traceability for verification and validation process.
Validation and verification (V&V) Design Control items can be linked directly to bugs discovered during automated test runs. These may be have been executed as part of your DevOps pipeline. Now, everything is tied together for closed loop visibility.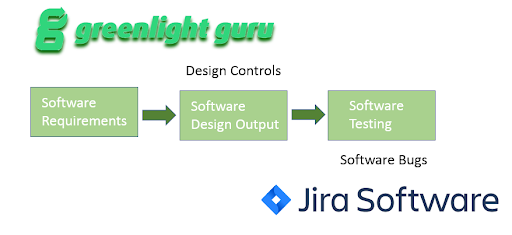 3. Satisfy IEC 62304 software development planning requirements  
Jira Software allows easy tracking of…
Capturing architecture designs and descriptions (Epics/Stories/Feature Items)

Establishing software development schedules (Phase/Sprints)

Perform program and portfolio management across teams (Advance Roadmaps as part of Jira Software Premium)
Linking these Jira items back to Green Light Guru Design Inputs and Outputs allows for improved traceability throughout the process.
Conclusion
The Jira integration with Greenlight Guru improves the visibility and traceability of your:
Design Controls 

Software development

Testing assets.
With the Greenlight Guru integration to Jira, you are reducing compliance risk by making sure all artifacts are captured in your eQMS.  By doing so, you are also satisfying key areas of IEC 62304.
If you are a medical device manufacturer looking to accelerate your product development lifecycle or workflows, SPK can help. We partner with both Atlassian and Greenlight Guru, and have been recognized on the MSP 501 list for three years running. We're a global leader that partners with other industry leaders. We've been supporting clients globally for nearly two decades in the medical device industry. Furthermore, some of our existing customers are also global leaders in the medical device industry. So we know our stuff and keep our customers ahead of the evolving market. Our expertise drives their success. 
Ready to keep ahead of the competition and accelerate your business? Contact us here.