In the rapidly growing ALM (Application Lifecycle Management) market, your business is likely striving for efficient collaboration and timely software delivery. Codebeamer and Jama Connect are often compared with our own clients. So, we've put the two, head-to-head based on our experts, and G2 customer recommendations. So, let's find out: Codebeamer vs Jama Connect – who is the winner?
Comparing Codebeamer vs Jama Connect ALM
What Is Jama Connect?
Jama Software is a requirements management software offering industry-specific solutions for various sectors. Key features include end-to-end live traceability, real-time impact analysis, reviews, approvals, and team collaboration. It enables accurate capture and communication of requirements, goals, and progress throughout the development process. Plus, Jama Connect integrates with ALM, PLM, QA, and MBSE tools, allowing seamless collaboration. 
Licenses are available on a user and floating basis through an annual subscription model, offering flexibility. With its range of features and industry-specific solutions, Jama Software is a good choice for organizations seeking effective requirements management and application lifecycle management strategies.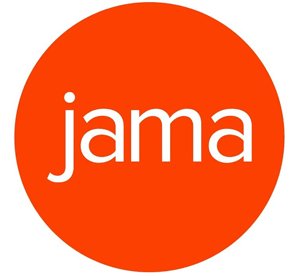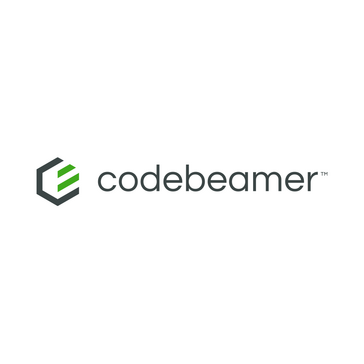 What Is Codebeamer?
Codebeamer is an ALM platform for advanced product and software development. It has product line configuration capabilities and provides unique configurability. Furthermore, Codebeamer offers advanced product and software development and offers out-of-the-box native integrations with a wide variety of tools. For example, PLM and MBSE tools, REST or Swagger API for custom integrations. 
Codebeamer has proven to increase the velocity of work that gets products to market faster. And it does this while still adhering to regulatory compliance needs and high-quality standards. Its scalability and has excellent performance for large-scale data. Like Jama, Codebeamer licenses are available on a user and floating basis through an annual subscription model. But, Codebeamer has unparalleled flexibility and configuration capabilities. Furthermore, Codebeamer also has ReqIF support as core functionality, unlike Jama Connect which provides this support via an add-on tool. 
Advantages of PTC Codebeamer vs Jama Connect:
When comparing PTC Codebeamer and Jama Connect as ALM software solutions, Codebeamer stands out by offering several advantages.
1. Templates
Firstly, with Codebeamer's preconfigured templates you can hit the ground running to deliver complex or regulated products. And, these templates can be used out of the box, with no need for programming or scripting experience. That means they can help you reduce the costs of regulatory compliance while simplifying the process and accelerating safety-critical audits. Whether you work in the MedTech, automotive, avionics, or pharmaceutical industry there is a Codebeamer template available for you to help you ensure high product quality and accelerate regulatory audits.
2. User Interface
Secondly, Codebeamer provides a more advanced user interface with more options. This advanced interface allows teams to leverage additional features and capabilities that are unavailable in Jama Connect. The Jama product contains features such as List, Reading, and Trace views which are the equivalents to the Codebeamer Table, Document, and Trace Browser views. Codebeamer's Document view is more configurable than the Jama view, with the option to have a details pane on the right hand side for the current node. Jama doesn't offer this in their Reading view. Additionally, Codebeamer's Trace Browser view is much more powerful and configurable than Jama's Trace view. Jama does not appear to have equivalent to Codebeamer's Test Coverage view, or its Intelligent Document view, or its Kanban view.
3. Configuration Options
Next up, Codebeamer offers extensive configuration options. That means it offers more user power to tailor workflows, fields, and reports to meet their specific needs. This level of customization enables the incorporation of real-time data and metrics related to the software development process. Ultimately leading to a more efficient and effective development workflow.
4. Working Sets and Branching Options in Codebeamer vs Jama Connect
Codebeamer's Working Sets are extremely powerful in comparison to Jama Connect's offering. In comparison to Jama Connect, Codebeamer's branching approach is significantly more effective and elegant. Plus it offers great support for variant management, impact analysis, and change management. These Working Sets enable teams to compare and differentiate between branches as well as integrate changes from one branch to another. Teams can branch a full project or only a portion of Trackers (classes of objects).
Furthermore, Codebeamer's Working Sets also have the option of setting up specific classes of items as read-only shared items in the branch. This makes updates to the original items automatically appear in the branch but preventing branch changes.
Finally, Codebeamer has a Merge Request operation. This allows all the changes in a branch, or a user-selected subset of those changes, to be merged back to the main branch using a process very similar to reviews. Jama, on the other hand, takes a "copy and paste" approach to branching and variant management. Essentially, an administrator must configure items or containers of items to be reused. Branching requires the entire project to be copied and the relevant portions configured to synchronize the copies. This is a very expensive operation. Basically, Jama's change merging functionality is less sophisticated than Codebeamer's.
Integration Capabilities
Finally, a large range of third party tools can be integrated with both Jama and Codebeamer.  The key distinction is that Jama relies on two external tools to deliver many of those interfaces. Specifically, Planview's TaskTop Hub offering and OpsHub Integration Manager.
Jama develops and maintains Jama Connect Interchange, but it has limited tool compatibility. As opposed to using a third-party integration hub, Codebeamer has a significantly wider collection of integrations that were created and are maintained by Intland PTC. These integrations offer a tighter and more smoother integration. Along with the internal interfaces, Planview's TaskTop hub and OpsHub Integration Manager also offer complete support for Codebeamer. And when it comes to source code management integrations, Codebeamer integrates with most major SCM tools. Plus it provides a tab on its items to see the details of linked SCM commits. Jama doesn't seem to have a dedicated display of SCM information in its items.  
Customer Reviews: Codebeamer vs Jama Connect
The following customer reviews are sourced from G2, the leading software review platform. It shows how much the feedback of customers for both ALM platforms. As you can see, Codebeamer consistently ranks higher than Jama Connect.
Product going in the right direction
Ease of doing business with
Content is based on Winter 2022 data from G2.
Why PTC Codebeamer Stands Out:
PTC Codebeamer ALM stands out as a market leader for the following reasons:
1. Market Leadership
Codebeamer consistently ranks as a market leader in the ALM space. Its proven track record of success and customer satisfaction sets it apart from the competition. Explore the market, and you'll find Codebeamer as the preferred choice for organizations worldwide.
2. Future-Proofed Technology
Codebeamer is built with future-proof technology, ensuring long-term compatibility and scalability. You can rely on Codebeamer to adapt to evolving industry standards and requirements, saving you from the hassle of frequent migrations or upgrades.
3. Seamless Implementation
Implementing an ALM solution shouldn't be daunting. Codebeamer offers a seamless implementation process, allowing you to get up and running quickly. The user-friendly interface and comprehensive documentation make it easy for your team to transition smoothly and start reaping the benefits of Codebeamer without unnecessary complications.
4. Unparalleled User Experience
Codebeamer prioritizes user satisfaction and workflow efficiency. Its user-friendly interface and intuitive navigation ensure that your team can effortlessly collaborate, track progress, and manage projects. Codebeamer empowers your team to embrace the ALM solution instead of struggling to adapt.
5. Robust Feature Set
Codebeamer offers comprehensive features covering the entire application lifecycle management process. From requirements management and test management to release management and traceability, Codebeamer equips your team with the tools they need to streamline their work and achieve optimal results.
6. PTC Digital Thread
Codebeamer is part of the PTC family of solutions that support companies across the entire digital thread from 3D CAD, ALM, PLM  (Product Lifecycle Management), IoT(Internet of things) AR (Augmented Reality), and SLM (Service Lifecycle Management), ALM-PLM integration: Seamless integration with Windchill using OSLC standard-to connect the Engineering Digital thread.
7. Scalability 
Codebeamer performs better against large scale data, which is important for components that will have lots of requirements, inputs or outputs.
8. REQIF Capability
 With Codebeamer's REQIF capability, importing data from different systems is much easier, which allows for tighter integrations and better systems where human error is removed.
9. Template Quality
Codebeamer offers many different compliance-oriented templates in its Advanced and Premium offerings, which come pre-configured to ensure you align to the regulatory requirements.
What Should A Great ALM Software Include?
Still looking to do further research on ALM solutions beyond our expert insights and G2 customer reviews? No problem. We've got a few more tips to help you decide. Firstly, check out this blog that details what tools and features to look for in ALM software.
Next, learn the benefits of PTC Codebeamer in under five minutes here.
You can also check out the following case studies for in-depth client reviews: