Cloud server provider options promise improved security, easier management, and lower costs. There is so much to digest when considering a cloud solution. So, we decided to highlight the two most important truths you need to know, and the biggest lie you should watch out for. 
Truth: Organizations Must Create A Cloud Strategy.
Earlier this year, we covered the importance of businesses creating a cloud strategy in this blog. 
As an overview, this statement is 100% true. Organizations must create a cloud strategy to maintain both relevancy and competition strength.
There are many drivers behind a company wanting to leverage the cloud. They could be focused on performance and scalability, or wanting to migrate away from legacy hardware.  Cybersecurity could be another as the cloud can offer many security-related products and services not readily available to traditional on-prem environments. Cost is also a common driver.  
If you are a company that is wanting to maintain a level of on-premise solution, this shouldn't deter you from creating a hybrid cloud strategy. In fact, if you are a manufacturer who wants to create a hybrid strategy, this blog will give you an easy starting point.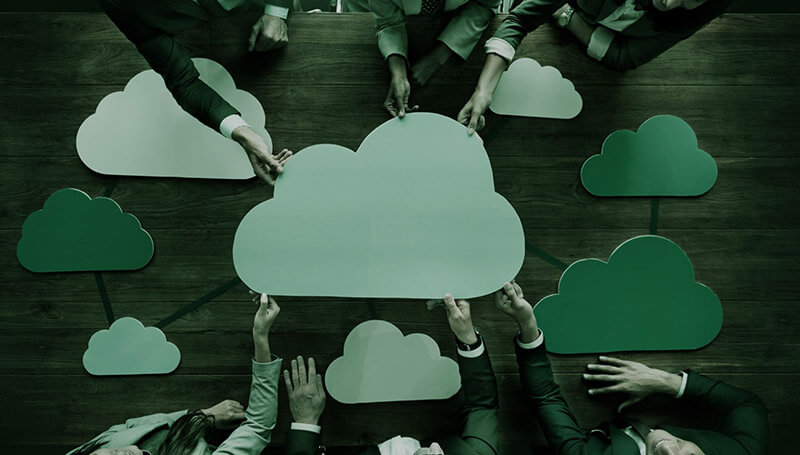 A solid cloud strategy enables businesses to remain competitive by:
Keeping infrastructure costs low;

Leveraging cloud-only services which cut application development time;

Avoiding supply chain and hardware sourcing issues that could cause project delays (think global chip shortages occurring right now);

Reducing downtime and increasing IT infrastructure availability;

Providing distributed applications around the world to any number of markets or number of customers.
Truth: Cloud has the ability to scale quickly.
The cloud definitely brings scalability options. Technology is one of the fastest-evolving commodities in human existence. Hardware virtualization began an exciting new adventure in the early 2000s, and cloud computing began its journey to provide the endless scalability options we know today. 
With cloud hosting companies and other cloud solutions, you no longer need to purchase additional infrastructure. Additionally, you can capitalize on remote working and gig economies by diversifying your team working locations globally. And, you can do this whilst still accessing your everyday programs like SolidWorks in the cloud.

At SPK, we even created our very own signature platform, virtual CAD (vCAD) which is a cloud-based solution that replicates infrastructure environments. Since its launch in January 2022, we, and our customers, have discovered a realm of benefits for mechanical engineers, software engineers and CFD simulation. Check out how vCAD can help you scale, in this blog.
Hybrid Cloud Scalability Opportunities
Manufacturing firms feel the scalability issue far more acutely than other industries. What's more, cloud portability applies to software as well as hardware. ERP, CRM and other software can be purchased affordably leveraging cloud solutions as a service rather than as a depreciating capital expenditure. Read this case study to discover how SPK utilized cloud service provider solutions for a Fortune 500 medical device company.
For hybrid cloud strategies, scalability is just as beneficial. You can use your on-premises architecture to handle data you need access to the fastest, and most cloud-based solutions for backup. If you want to learn more about how manufacturers deploy hybrid cloud solutions, check out this blog.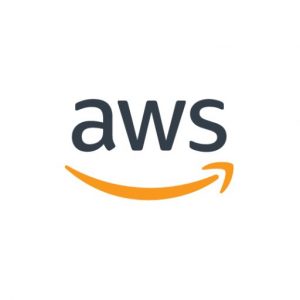 Lie: Cloud Service Provider Solutions Are Cheaper By Default.
The cloud brings agility, scalability and efficiency to people worldwide. However, a bit of creative thinking is needed to allow for AWS (Amazon Web Services) cost optimization. 
AWS's pillars do include Cost Reduction. Yet, that pillar specifically points out that you must work to determine how to save money on the cloud. It's the total cost of ownership, not immediate. Therefore, workloads must be analyzed, staging areas can be replicated, innovation is cheaper, and so on.
Cloud platforms have matured in recent years. However, that maturity still lacks the ability to control Azure and Amazon Web Services costs. 
AWS & Azure both provide some tools to help report on usage but nothing to cap spending. Why? Because not only would it potentially reduce the cloud service providers' revenue, it could also stop some of your critical productions from running.
Azure does have a spending limit feature. However, this option is not available to pay-as-you-go customers. Amazon Web Services has budget alerts. Yet neither offers  particular limits to the spending risk.
But, with a creative approach to Azure and AWS cost optimization customers can reduce their risk exposure. Utilizing solutions like vCAD or IaaS to manage risk, companies can better control or limit their costs. Read more about these creative solutions and protect yourself from unnecessary cloud service provider costs from AWS and Azure in this blog.
Conclusion
It's true, cloud service provider solutions to help your business scale with the ebbs and flows of your own overarching strategy. Additionally, it is also true that businesses must create a unique cloud strategy that suits their business model. And that includes if you still want to maintain an on-prem solution. Businesses that fail to do so, are likely to get left behind and lose their competitive edge. Fact.
However, it is far from fact that cloud service providers can help you control costs effectively. Cloud solutions, by default, are not cheaper. You have to work hard and think creatively to ensure you optimize cost savings.
Our signature cloud solution,  vCAD, allows you to optimize your costs, accelerate infrastructure scalability and remote working . Plus if you are not sure where to start with your cloud strategy, our team of experts are on hand to help you every step of the way. Keep your competitive edge in today's market. 
Contact us now for a free and comprehensive cloud solution discussion.