Atlassian Team '23 in Las Vegas, NV 2023 was SPK and Assosciates first event as a newly recognized Atlassian Gold Solution Provider. And, the overall event.did not disappoint. The Atlassian Team 23 announcements included a plethora of new updates. If you weren't one of the over 3000 to attend in person, or over 22,000 to attend virtually, don't worry.  Our team attended to capture them for you. In this blog, we'll provide our feedback and thoughts for the future. Check out the lastest Atlassian announcements here.
Atlassian Team '23 Updates
Scott Farquhar, Co-Founder and Co-CEO for Atlassian, opened the conference. It started with a keynote interview session with James Cameron. Cameron, who actually prefers to be called Jim, is a Canadian filmmaker, director, producer, explorer and screenwriter. He's directed two of the top three highest-grossing and most critically acclaimed films of all time ("Titanic" in 1997 and "Avatar" in 2009). 
The keynote consisted of several questions about:
The technology challenges he faced during his movie production.

How he overcame them through teamwork and technological advances.  
Lastly, Scott asked Jim how he fostered a culture of innovation for boundary-pushing films.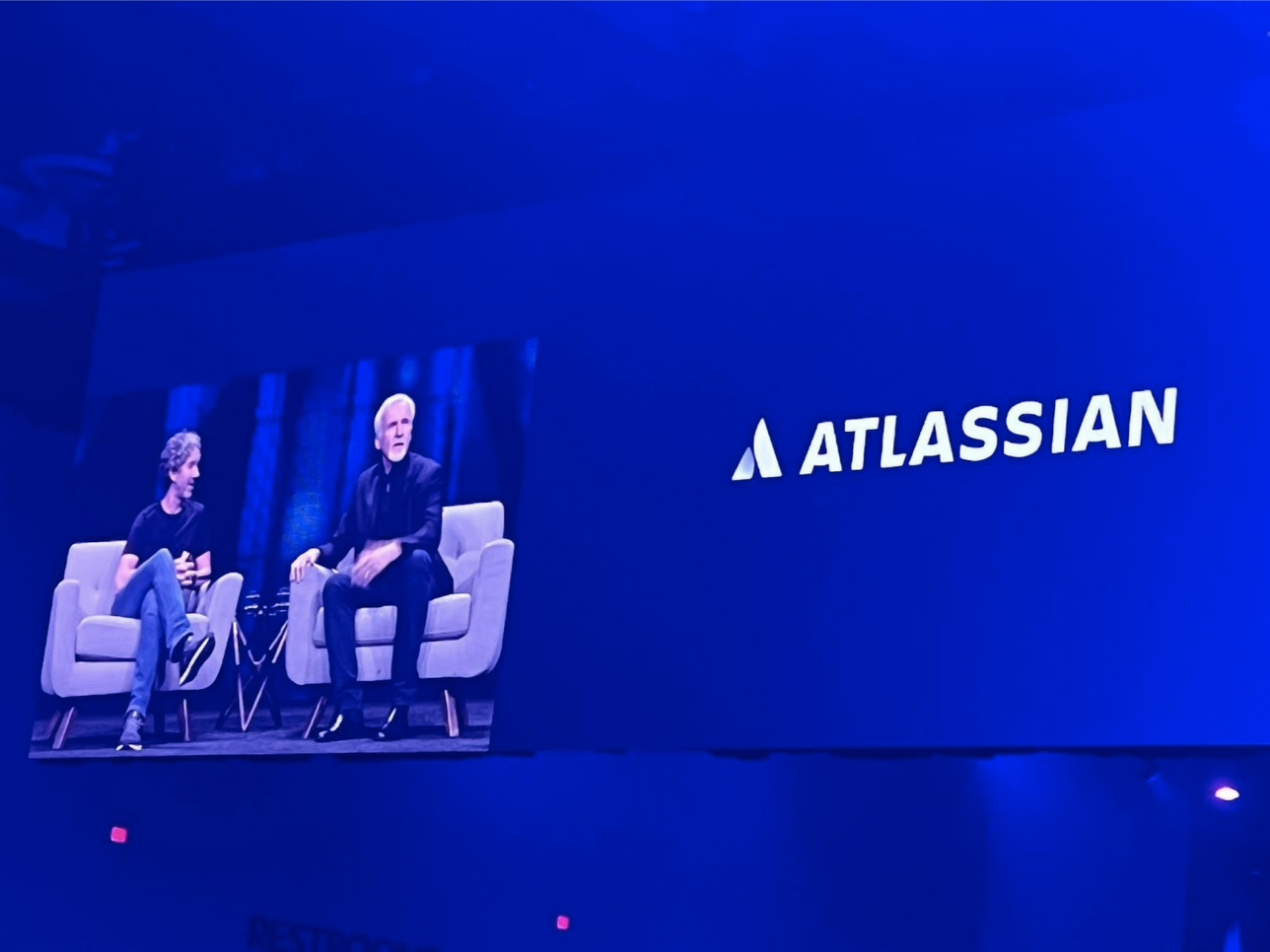 Farquhar began the next day with valuable insights on the company's status and future investments. Atlassian emphasized their commitment to remote work as they approach 250,000 customers. The messaging was clear: distributed work is here to stay. And their new features and product announcements were definitely focused on that effort. Regardless of the product or service being provided, all businesses are becoming technology businesses. To assist companies in this journey, Atlassian focused on three core themes in the conference:
 ITSM market.

Cloud solutions.

The work management industry.  
Atlassian Announcements for the ITSM Market
Atlassian see Jira Service Management (JSM) as a real contender in the iTSM industry. Because right now it is estimated that JSM:
Has less than 10% of the ITSM market share.

On a roughly $45b ITSM market size.

With a 10% CAGR (compound annual growth rate). 
Gartner and other leaders estimate the ESM (enterprise service management) market to be 2-3 times larger than ITSM. Yet, despite having only 45,000 JSM customers, representing less than 20% of their total customers, Atlassian is determined to lead here. How? By enhancing features and aligning with its largest competitor, ServiceNow.
75% of the Fortune 500 already use Atlassian's products (mostly Jira Software). So, Atlassian is pushing hard to have JSM be the starter service management tool that's used in these companies.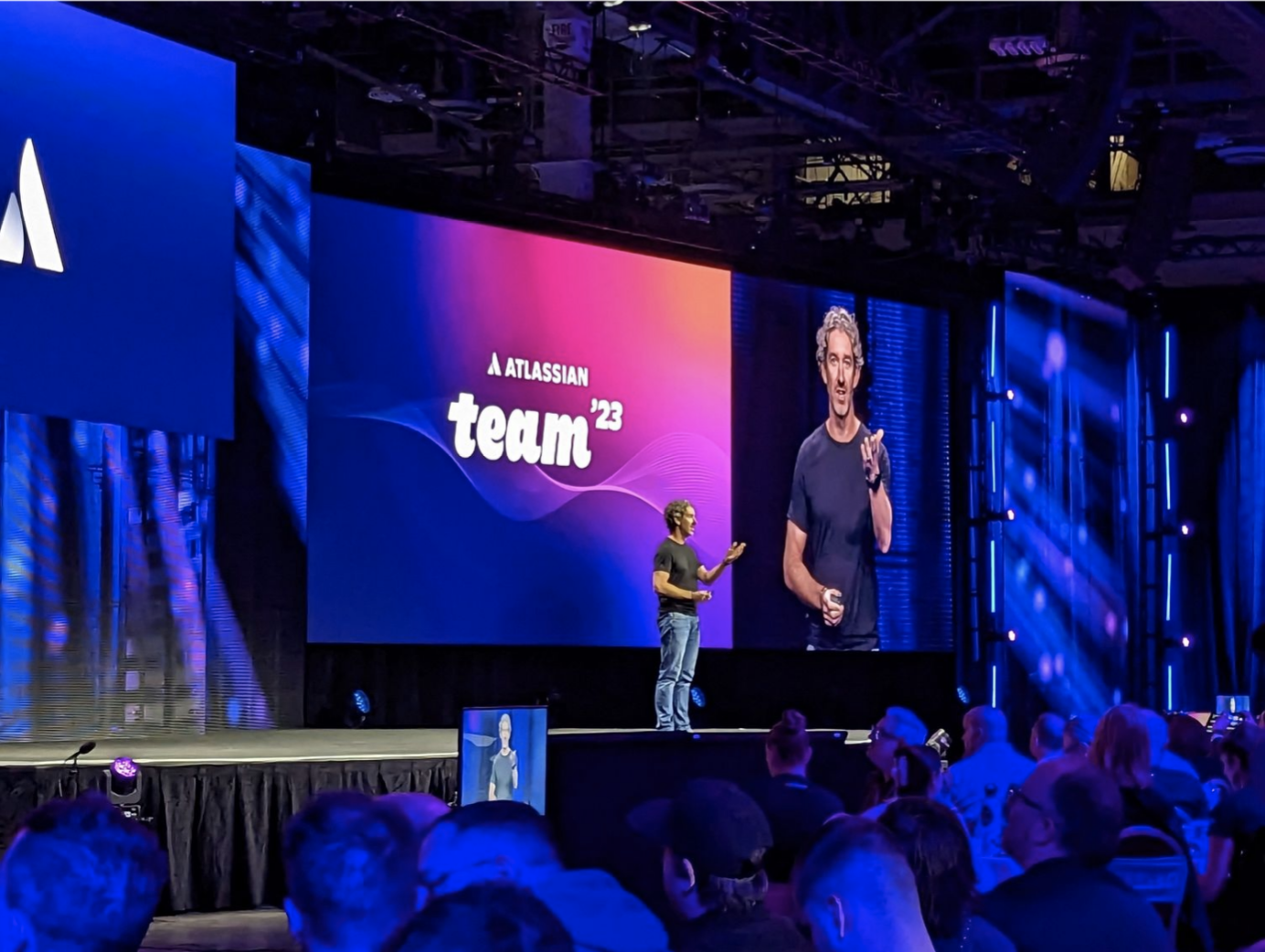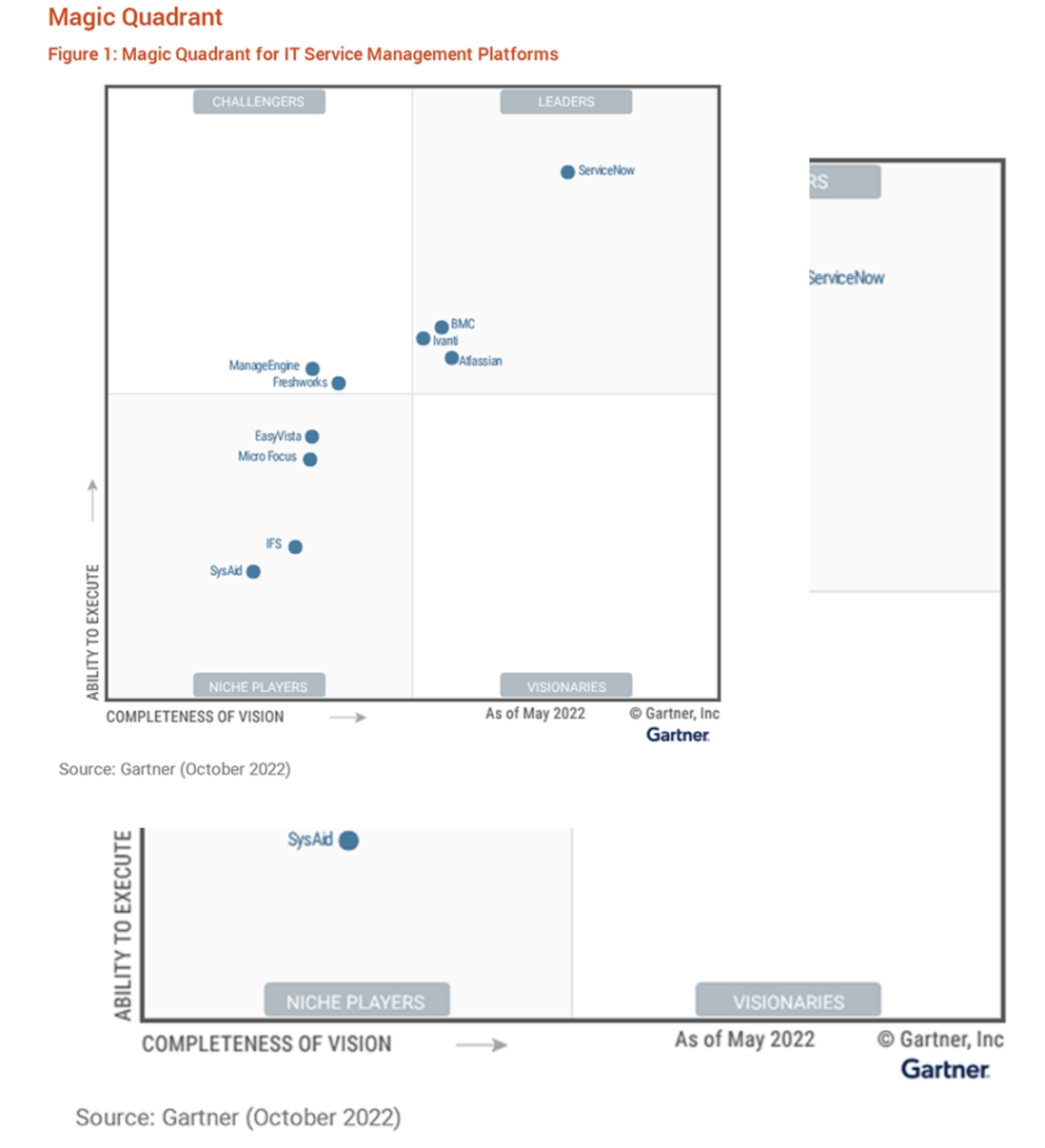 Atlassian aims to eliminate poor service management, which obstructs collaboration and delays projects. Because, bad service management can:
Inflate budgets.

Frustrate colleagues.

Obscure the organization's goals.
Yet, while ITSM is part of the problem, enterprise service management encompasses all company services for both internal and external customers.
JSM:
Simplifies and streamlines processes.

Keeps information updated and accessible.

Enables work to progress seamlessly.

Benefits software development and DevOps teams.

Provides service metrics for the whole organization, delivering value quickly.
Also, Atlassian Team 23 announcements included JSM Cloud will increase capacity from 25k to 50k users. The company's commitment to ITSM market dominance is evident. It offers a 30% discount on the first year of a three-year contract via endbsmnow.com.
Atlassian recognizes the importance of compliance and regulation regarding SaaS solutions. And, it has made strides in this area. They have expanded data residency locations to include Canada and Singapore, with plans for additional locations in the UK and Japan. Additionally, Atlassian also raised the asset limit for Jira Service Management from 500,000 to 3 million. This is enabling larger enterprises to manage IT services more efficiently. A JSM Data Center customer I spoke with requires at least 1.8 million assets and is eagerly awaiting this release.
Atlassian and the Work Management Market
Also, Atlassian has taken an approach to using the term "enterprise service management". This encapsulates ITSM, plus other service management solutions for departments like HR, finance, marketing, etc.  
As discussed in SPK's blog post for new features added in Q4 2022, Atlassian has moved Atlassian Together out of beta. Now, it has settled on pricing of $11/user/month for Confluence, Trello, Jira Work Management, Atlassian Atlas and Atlassian Access.  
Confluence Whiteboards
Effective planning is the backbone of any successful team. It provides a clear vision and holds members accountable for achieving results. Additionally, Atlassian recognizes the critical role planning plays in driving team success. So, it has built products around this fundamental principle. With a focus on collaboration, Atlassian's innovative tools and platforms empower teams to achieve desired outcomes with ease and efficiency. Therefore, Atlassian is continuing to innovate in the areas of principles, practices and attainment of desired outcomes. It's doing this by providing tools and platforms to achieve those outcomes.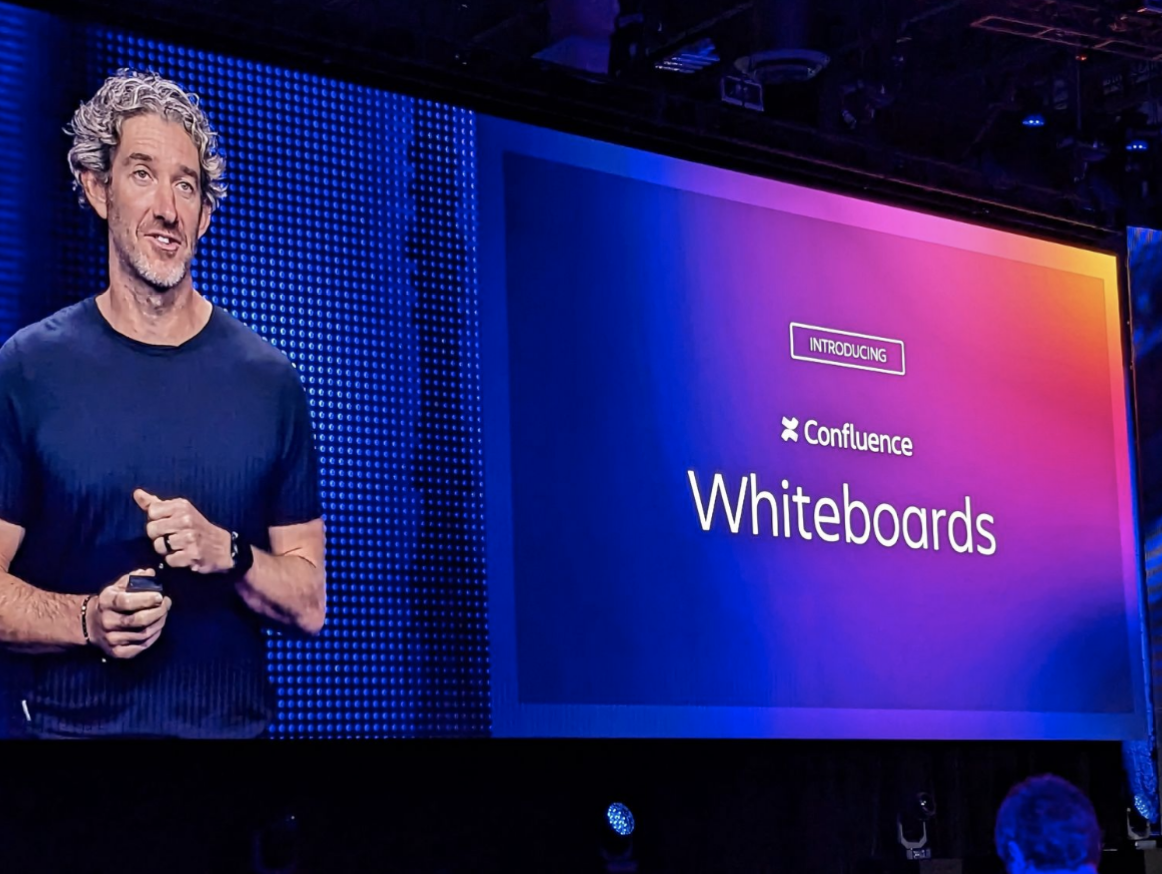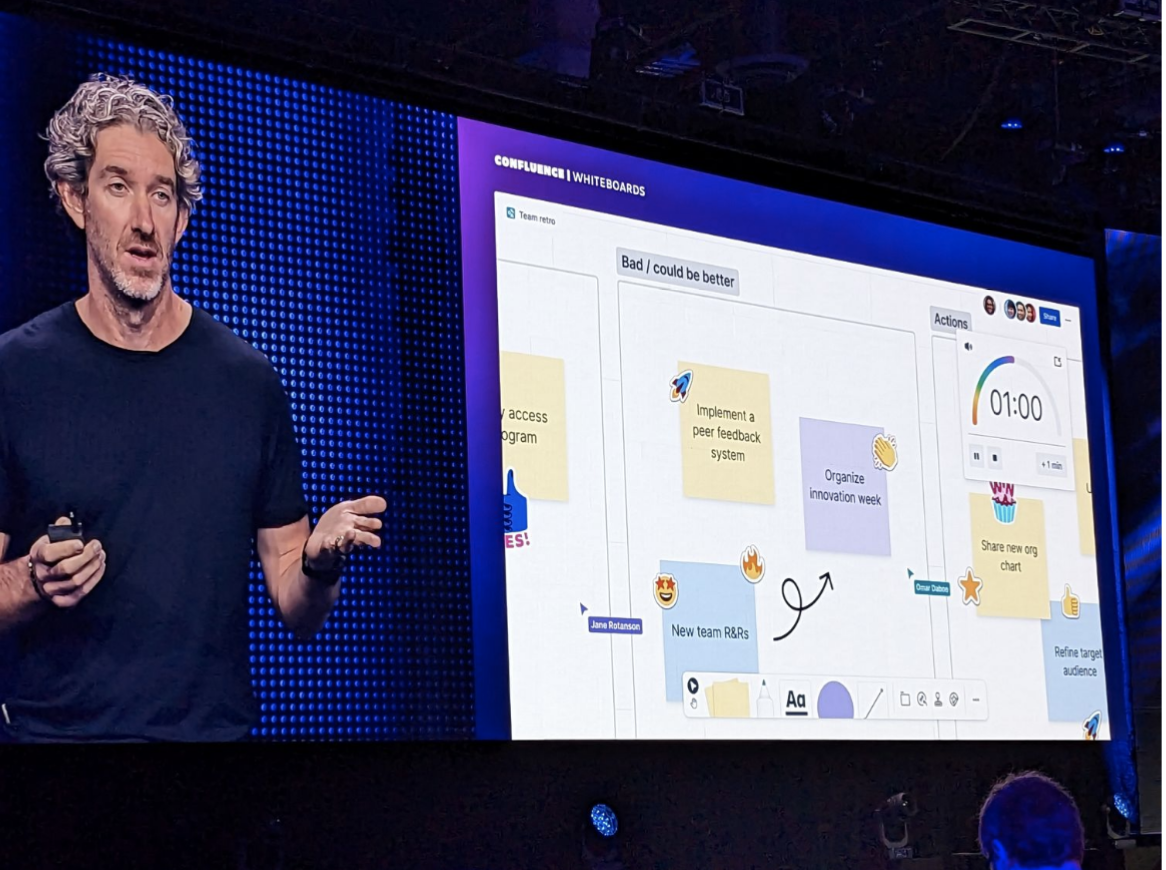 The introduction of Confluence Whiteboards marks a game-changing moment for users looking to innovate and collaborate more effectively. With a virtually limitless canvas, users can brainstorm, diagram, and collaborate in real time, regardless of location. This allows teams to quickly and effectively share ideas, visualize work and streamline decision-making. But that's not all – the real magic happens when it's time to put those ideas into action. With the ability to create Jira issues directly from the whiteboard, teams can effortlessly turn ideas into tangible results. In no time. Whether brainstorming, ideating or planning, Confluence Whiteboards is the ultimate tool to bring ideas to life. Ultimately, it could help accelerate your team's success.
This exciting new feature is expected to be released soon and will be available for free to Cloud plans. However, it's not yet confirmed if it's only included in Premium plans. Or, if it will also be available in the free tier, Standard, Premium and Enterprise plans. Keep an eye out for the Confluence Whiteboard release that allows:
Quick brainstorming.

Collaboration.

Seamless creation of Jira issues directly from the whiteboard

.
Atlassian Beacon
Next up, Atlassian's President, Anu Bharadwaj, unveiled Beacon, a Threat Detection & Alerting system for Atlassian products. And, while it's not yet available, early-access customers can provide feedback. Beacon constantly monitors 5,000+ marketplace apps and all Atlassian products for potential threats and assigns scores for specific apps. Users can view these scores in existing products or on a new 'Security' tab. 
Also, with Beacon, Atlassian is prioritizing security and privacy to give customers peace of mind. Now, administrators will be able to use Beacon to detect, investigate, and respond to threats. And they can do so before they become incidents. Lastly, alerts can be integrated into other tools for quick notifications to the relevant teams, such as MS Teams, Slack, and SIEM.
Beacon is in the Early Access system. Request access to the free beta here.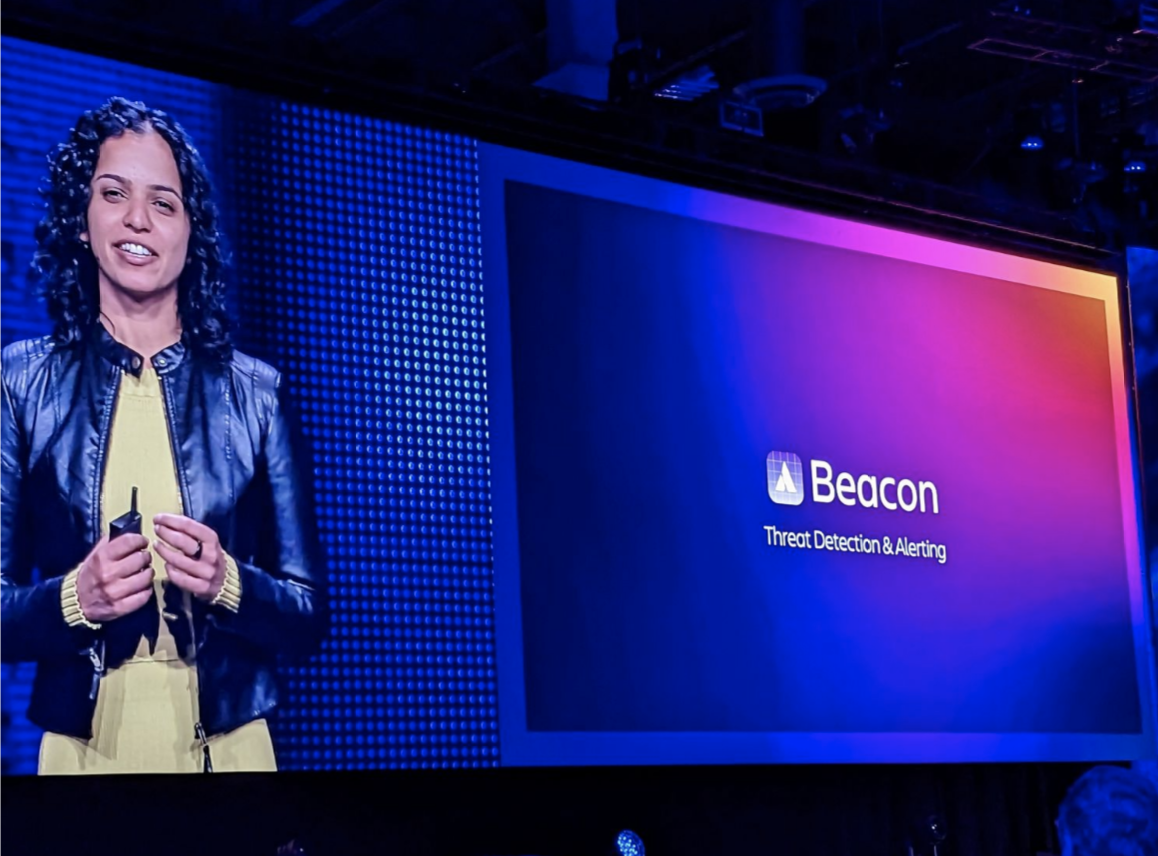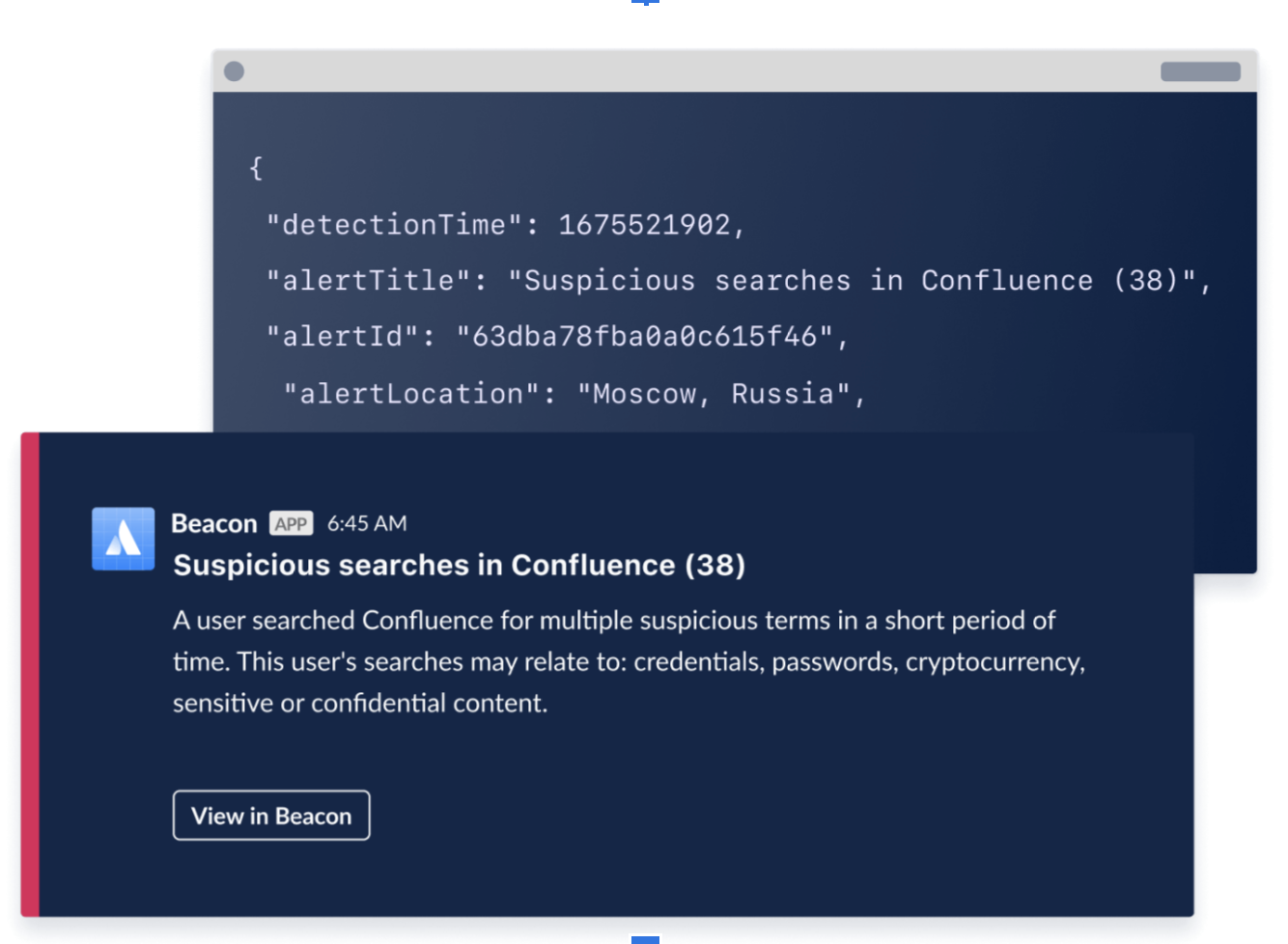 Latest Atlassian Announcements: Atlassian Intelligence
Nothing would be a product or feature announcement without talking about AI, right?  Well, the Atlassian Team 23 announcements definitely included a big one.
Atlassian unveiled this exciting new AI-powered tool. Atlassian Intelligence. A virtual agent chatbot that can:
Assist users in a helpdesk environment.

Summarize lengthy tickets with a single click.

Accelerate work processes.
And that's not all.
In Atlassian's internal testing, this amazing virtual agent assisted with more than 50% of everyday tasks for Atlassian employees. Can you imagine how much time you could save with this helpful tool on your team?
But Atlassian Intelligence is more than just a chatbot. In fact, it's a powerful tool that can learn on the fly. It will use internal dictionaries, glossaries, and graphs to translate specific company jargon into useful information for users. Atlassian's goal is to have the solution answer anything. It will do this by understanding the context of everything that is created or shared in Confluence, Jira, and other tools. As you ask questions in the search bar, Atlassian Intelligence scans for results and identifies ways to answer your questions using content from Atlassian tools.
But, wait – there's more! Atlassian is also working on adding custom JQL queries that can tie into other systems. This will provide even more powerful functionality to this incredible tool. Additionally, for global teams, there are language translations available, fostering better collaboration in your native tongue.
While Atlassian Intelligence was a hot topic Atlassian Team '23, it's still in the early access phase. Also. it doesn't have a timeline for general availability. Finally, Atlassian Intelligence will only be available for the Cloud Enterprise plan.
Atlassian's Data Management Practices
More organizations are moving to the cloud through SaaS and PaaS. Both inside and outside of the Atlassian ecosystem. But, this also raises new critical concerns around:
Security.

Data residency.

Certification.

Customer Data Protection..
So, Atlassian is actively addressing concerns around data management, particularly in the last three years.
With a dedicated focus on transparency and customer protection, they've spent the last three years refining their approach to data management. Now, this includes everything from their technical processes to their backup strategies. And, they are dedicated to providing more information around what they are calling "Data Management". This includes:
Their data and development strategy.

How their product works technically.

How backups are done and retained and so on.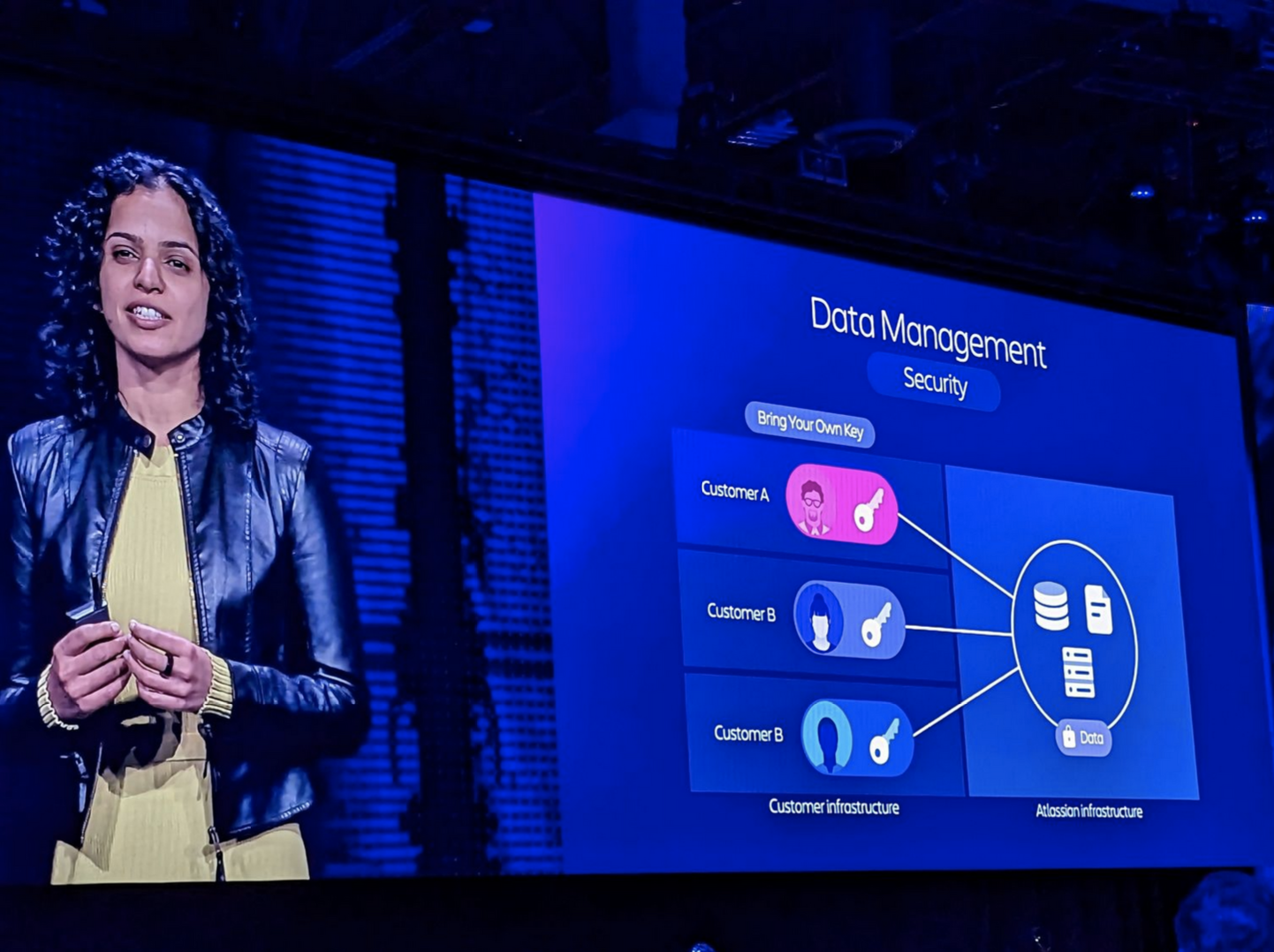 Bharadwaj spoke about several changes related to data management and security. For example:
Further exposing information around BYOK (bring your own key). Atlassian expects to release this before the end of the calendar year.

Other updates related to compliance certifications Atlassian Cloud has received as well as ones still on their roadmap. For example, FedRAMP.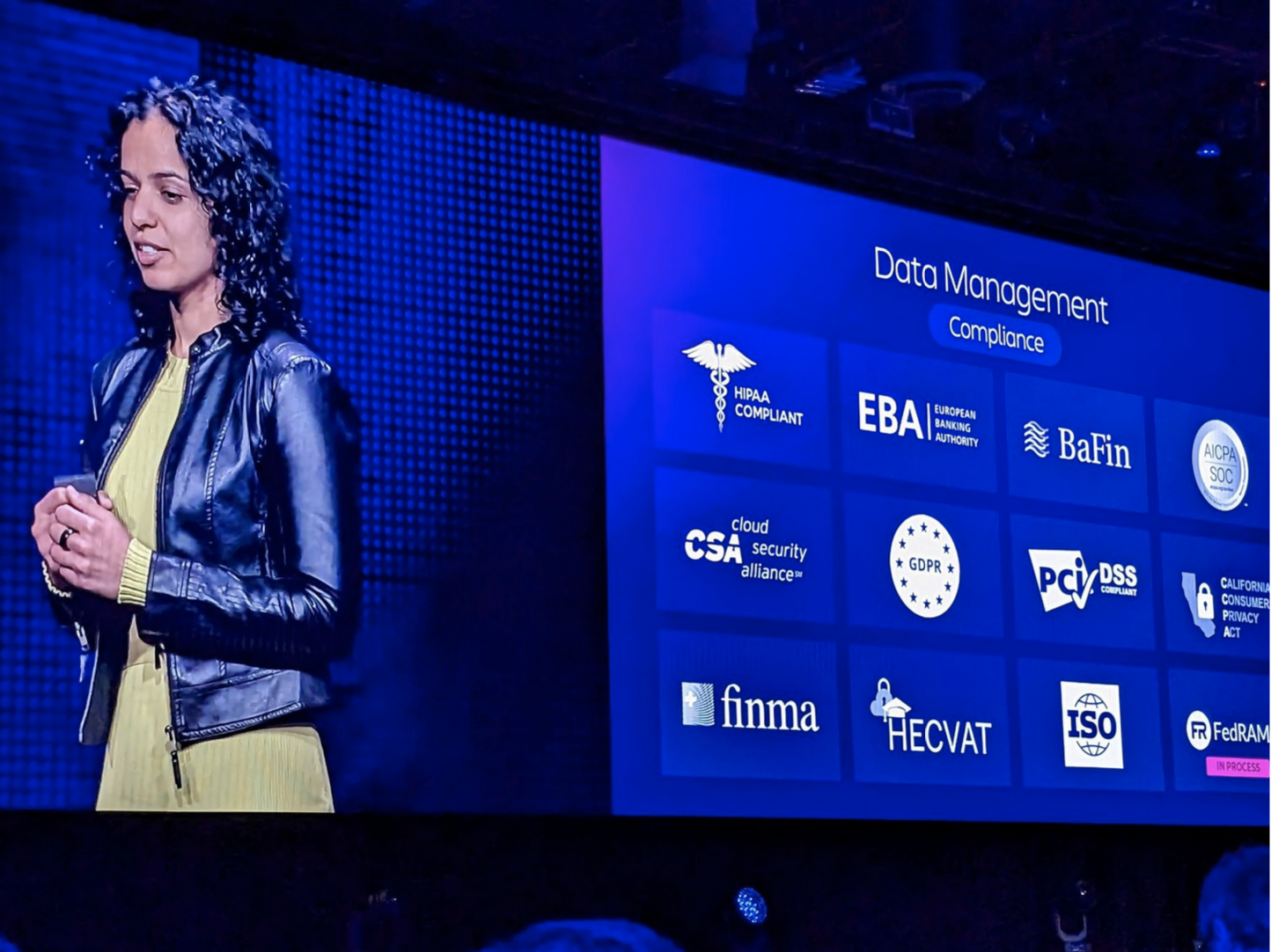 Other Updates from Team '23
Atlassian Announces Expansions
Jira Software is expanding its Cloud user capacity from 35,000 to a whopping 50,000. That means it's perfect for large organizations with a ton of users. And that's not all. Trello and Bitbucket are joining the Atlassian Admin hub. This makes life easier for administrators who previously managed these products separately. Plus, Atlassian Access now allows for secure external user access with external email domains.
Assigning Jira Tickets To Teams
Another interesting feature in the latest Atlassian announcements was the ability to add Jira tickets to teams. Not just a single assignee. Previously, we've discussed this with our own clients and it has been seen by some as a Jira limitation.
Atlassian Smartlinks
Atlassian Team '23 announcements also included an update on Smartlinks. Now, this will allow you to update Jira tickets right from Confluence. This change is a game-changer for those integrating the two products. It will significantly reduce context switching. And, here's another impressive number: 10 billion Cloud Automations have been actioned since Automation was launched in the cloud a few years ago. 
As a solution partner, we can attest that this is the true power of Jira over other tools. Automations and workflows help customers reduce workload, innovate better, and bring products to market faster.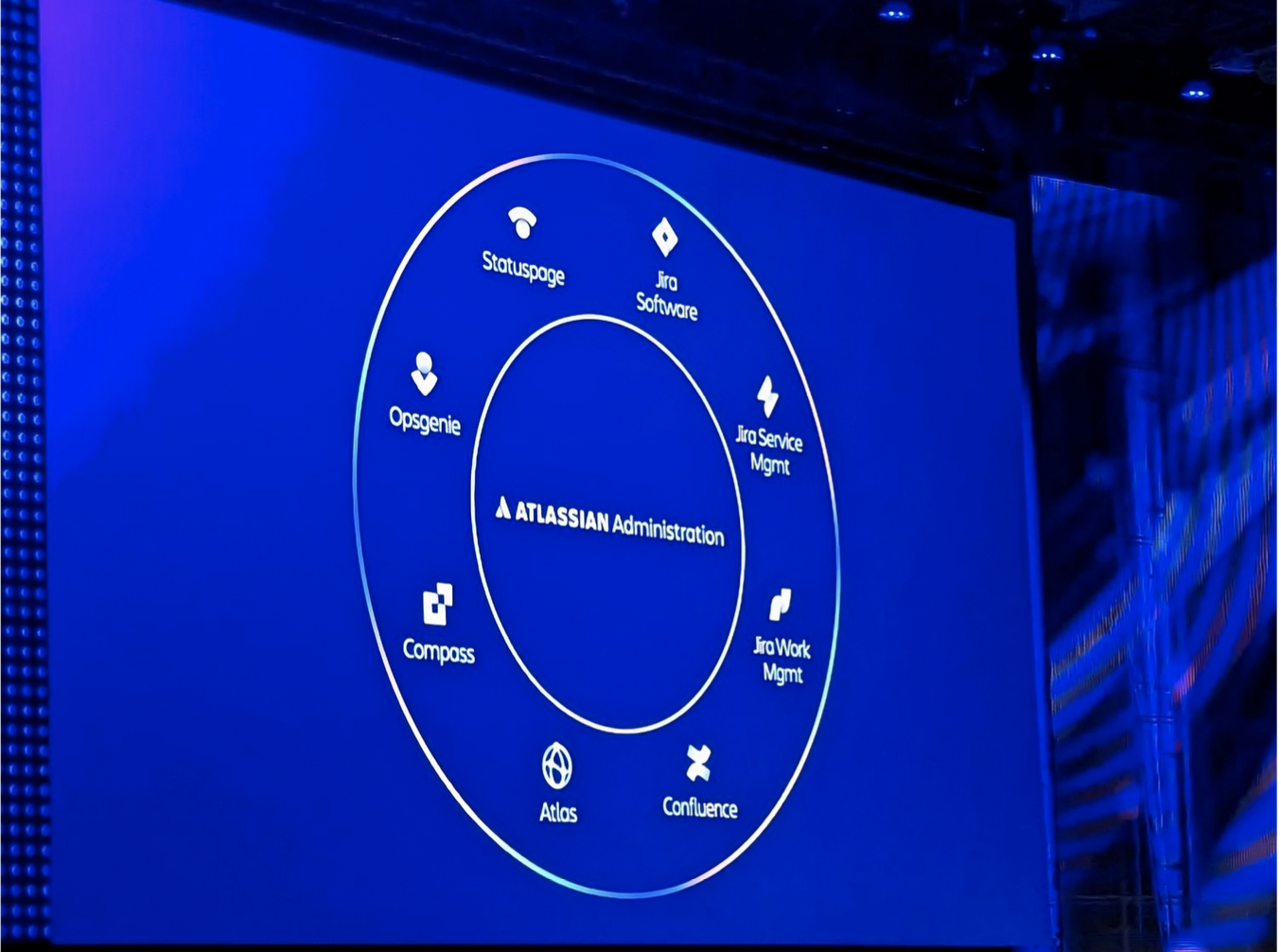 What Next?
Although SPK and Associates was a first-time Atlassian Team sponsor, we have a longstanding relationship with Atlassian. As a Gold Solution partner, SPK is committed to providing its customers with exceptional service and support and will be receiving its Cloud Specialization in the near future, further enhancing customer trust during Cloud migration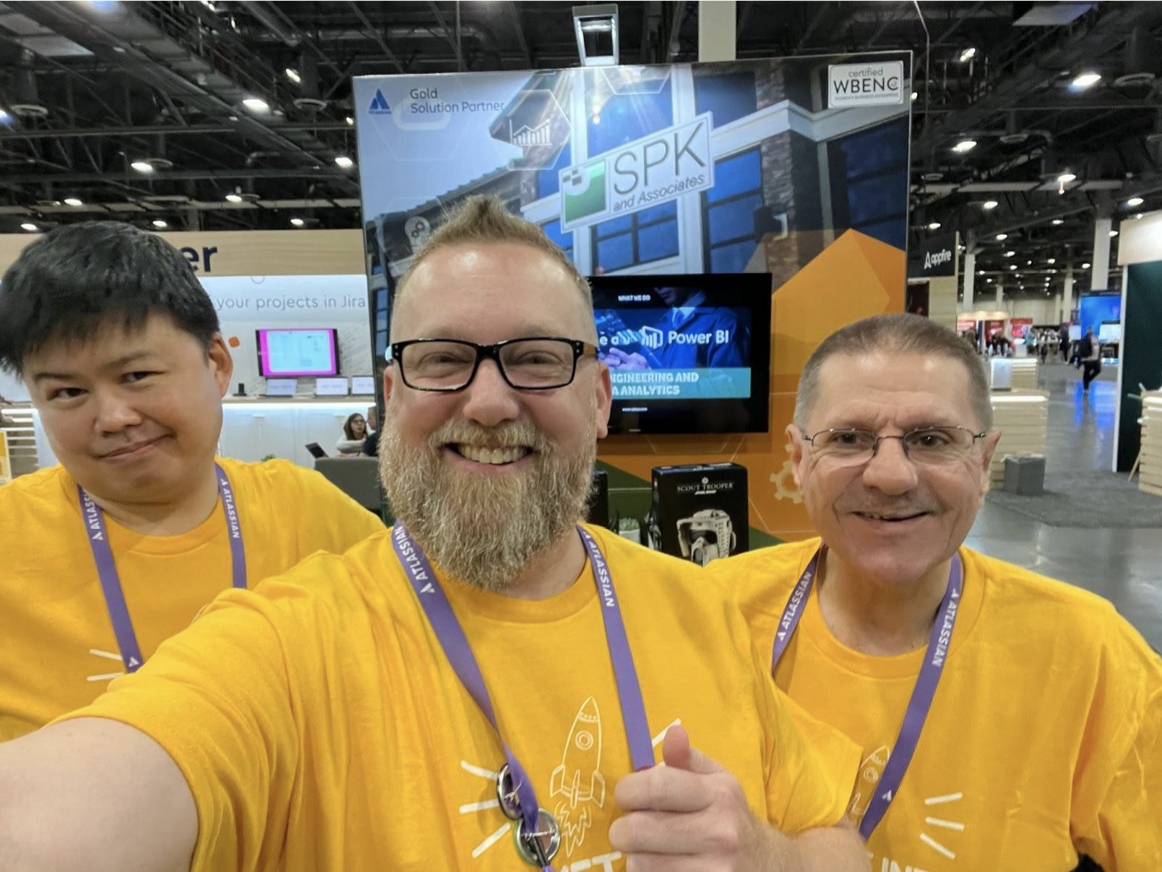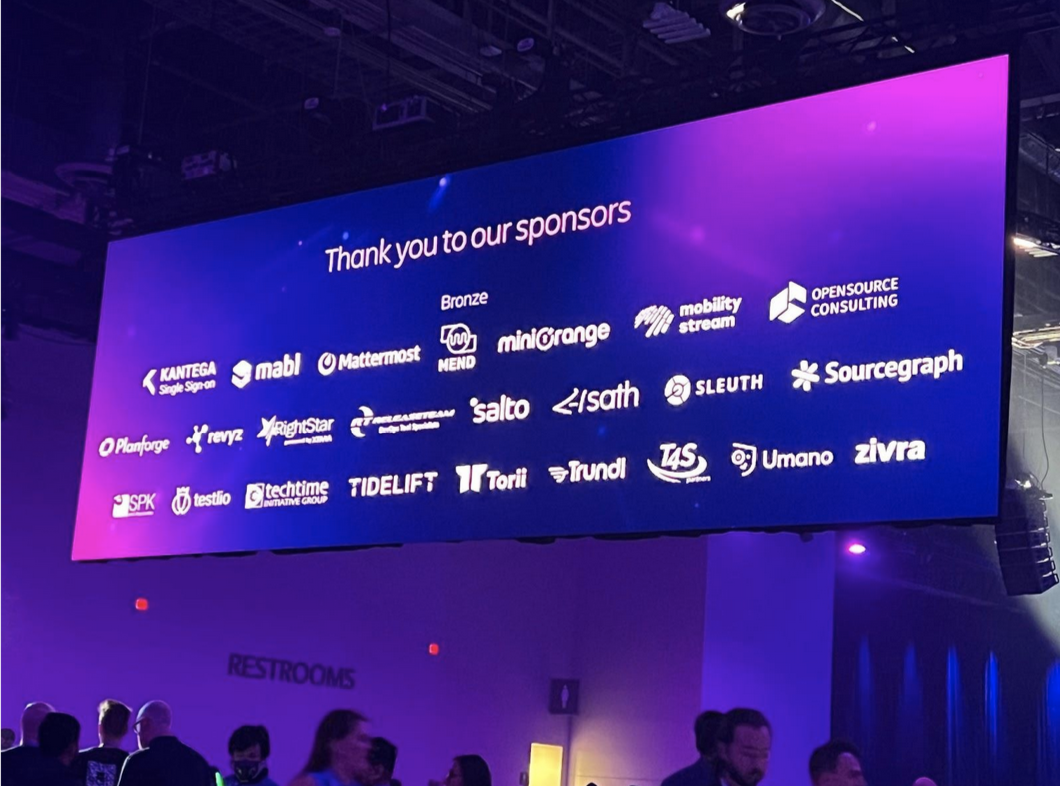 SPK is excited to announce that we will be returning as a sponsor for Team '24. In the meantime, we remain dedicated to helping our clients optimize their Atlassian solutions and extend the power of JSM to other service desks within their organization.  Contact us today to learn more about how SPK and Atlassian can help your organization achieve its goals.