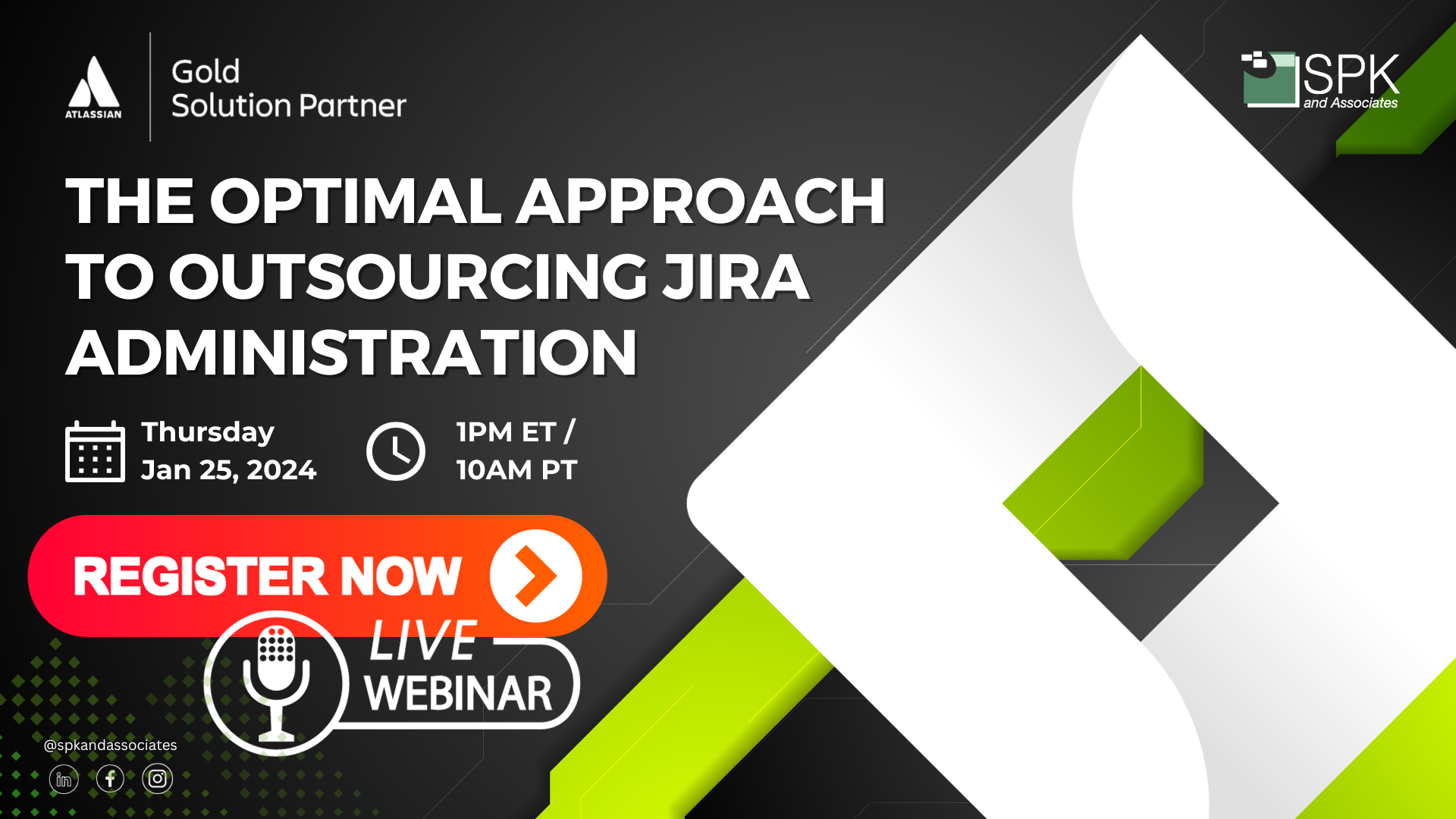 You'll be taken to another website to register for this event.
By submitting this form, I acknowledge receipt of SPK and Associates' Privacy Policy.
The Optimal Approach to Outsourcing Jira Administration
Jira has the potential to transform your organization, but harnessing its power requires expertise at all levels, from end-users to system architects.  Regularly evaluating whether you're truly maximizing your Atlassian investment should be a fundamental part of your business strategy.  Find out how companies like Air France, Lucid Software, and Twitter rely on trusted Atlassian Gold Solution Partners like SPK and Associates for their innovation and management around Atlassian products.
Learning Areas
SPK and Associates Expertise

Introduction to Jira Administration

Best Practices in Jira Administration

Use Cases for Jira Administration Success 

Types of Engagements
Register Today
Your business may be more efficient with Jira, but are you truly maximizing your Atlassian investment?  Register for this webinar and learn how outsourced managed services can help you streamline your operations to provide value to your organization.
Thursday, Jan 25, 2024 at 1pm ET / 10am PT