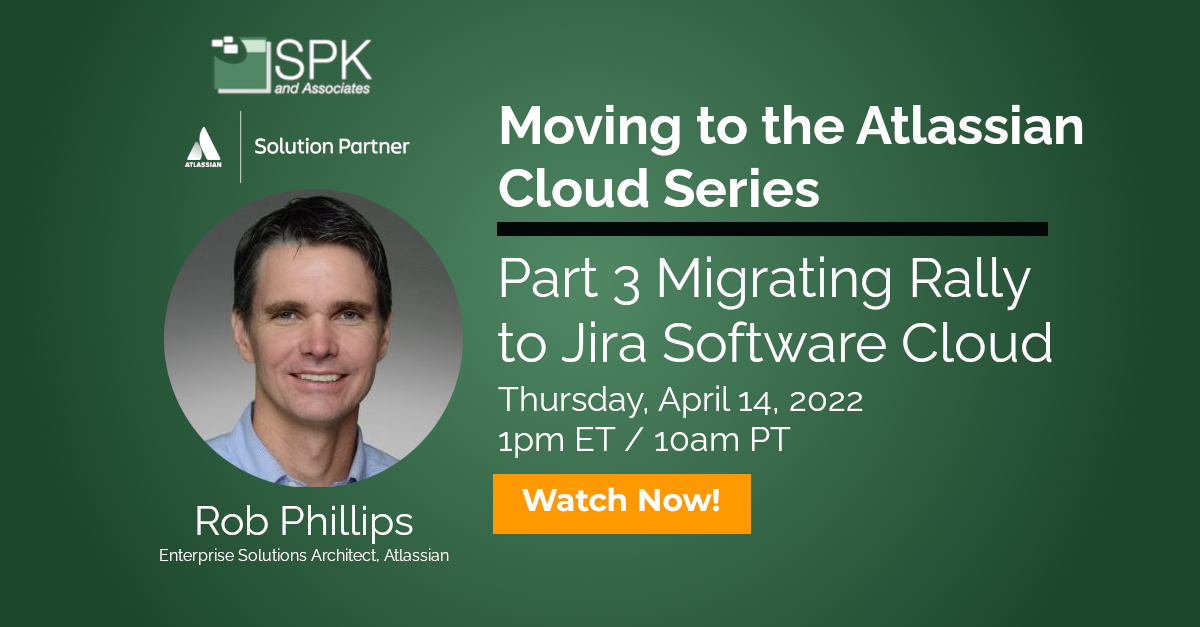 As an Atlassian Solution Partner, SPK and Associates knows the move to the Atlassian Cloud can be challenging.  This four-part webinar series will explore what's on the horizon for organizations that are looking at moving from on-premise Atlassian Jira instances, what options they have, and what are the decision points they should consider during the move to Atlassian Cloud.
In Part 3 of this series, we will discuss a common migration path of Rally to Jira Software in the Atlassian Cloud.  Many enterprsies are looking at a Rally to Jira migration, and it doesn't come without challenges.
Join us for a series of webinars where we will explore Atlassian Cloud in order to better architect your future with the Atlassian tool stack.