Overview:
Join Ty Percy, IS Support Services Manager at iQ Credit Union, and Michael Roberts, VP at Atlassian Gold Solution Partner SPK and Associates as they dive into the transformative journey of iQ Credit Union, showcasing how Atlassian products have revolutionized their operational landscape. iQ Credit Union started in 1940 with a school teacher's shoebox and a ledger. Today, they serve more than 80,000 members across Southwest Washington and Northwest Oregon.  Leveraging a comprehensive suite of Atlassian tools, including Jira Software, Confluence, Jira Service Management (more than 125 agents), and Atlassian Access, iQ Credit Union has redefined efficiency in their organization, streamlined workflows, and magnified visibility across the organization, including IT and HR.
Learning Areas:
Witness how Jira Service Management has empowered their teams to streamline workflows, enhance change management, and provide exceptional service delivery to both internal and external stakeholders. 

Discover how Jira Service Management is used in all parts of the organization and the discussions that helped departments see value in JSM.

Explore how Atlassian Access fortified iQ Credit Union's security measures, ensuring a robust and scalable platform while maintaining regulatory compliance.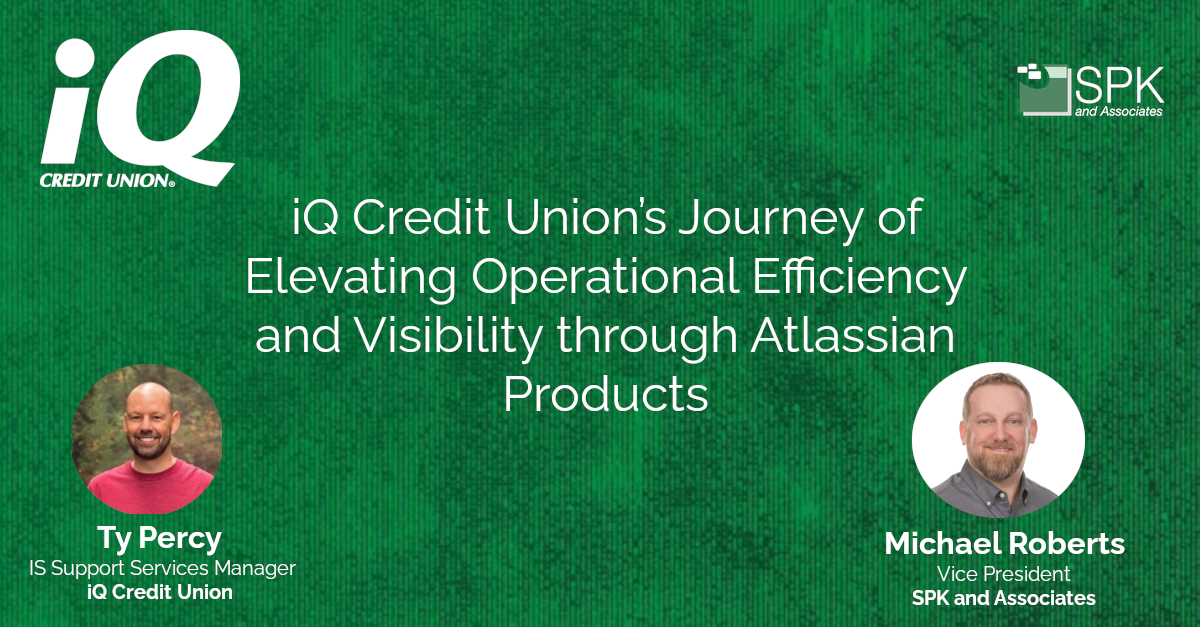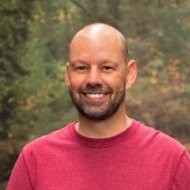 Ty Percy
IS Support Services Manager, iQ Credit Union
Ty Percy is an IT industry professional with more than 24 years of experience in hands-on IT roles, including 17 years in management roles in Healthcare IT and Fintech.  His industry certifications include Microsoft, CompTIA and ISACA.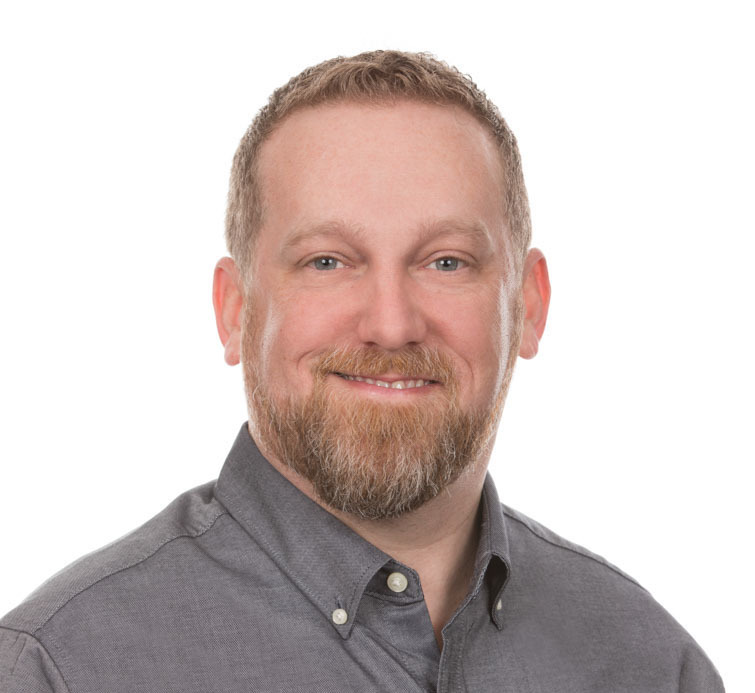 Michael Roberts
Vice President, Sales and Marketing
Michael Roberts is an IT industry professional with more than 25 years of experience in bringing software to market. His industry certifications and accreditations include those from ICAgile, Cisco, CompTIA, Microsoft, Atlassian, GitLab, and the Scaled Agile Framework. With his experience as a technology executive, he's guided many companies to successful IT and software projects.