AWS Consulting Services & Support
Take advantage of Amazon Web Services with a trusted partner
SPK and Associates is a trusted AWS Partner with industry best talent working to help develop and refine your cloud strategy.  Allow us ot help you create your cloud roadmap, optimize your existing AWS environment, or manage new or existing cloud infrastructure.

AWS Certified Experts
Leverage SPK and Associates AWS certified experts with over 40 years of combined cloud, database, DevOps and infrastructure experience.
Automation Platform
Whether you're migrating to AWS, looking for Cloud help, or in need of strategy help, our experts will help you create the blueprint to automate in AWS.
Top Notch Service
With our expertise, you'll adopt the right AWS technology strategy.  Working together, we'll help plan, implement, and manage complex systems that deliver productivity and support innovation.
Looking for AWS Migration help?
What is your current cloud strategy?  Would others in your business say you delivery value quickly and easily?  Do you want better performance?  SPK and Associates is an AWS partner that can help.  Lear more today
Talk with an Expert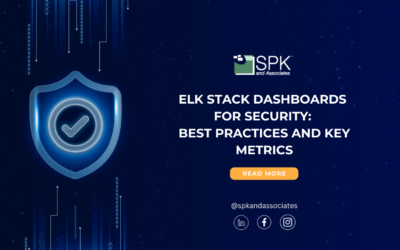 With the rising threat of security breaches, data leaks, and cyberattacks, staying one step ahead is essential. This is where ELK Stack dashboards come into play, offering a powerful solution for monitoring, processing, and visualizing security-related data....