What's haunting managerial sleep patterns? According to a recent survey by Tempo a notable 56% grapple with the incessant leakage of time to trivial chores. Another 46% see automation as a necessity for scaling up operations. Additionally, there's also a 42% subset preoccupied with relying on outmoded workflows incongruent with current technology. Lastly, 39% are concerned about insufficient talent and resources. Here's the silver lining: this blog outlines how Tempo Timesheets streamlines your challenges. We'll zero in on how it can provide you with actionable insights for resource management and time tracking – without disturbing your already-occupied developers.
How To Track Software Development Time Effectively 
Inefficiency in time use topped the list of woes for software development leaders. Yet, time tracking serves various ends: from capacity planning and accounting to product timelines and workforce productivity. Also critical is its role in tracking Capital Expenditure (CapEx) allocations.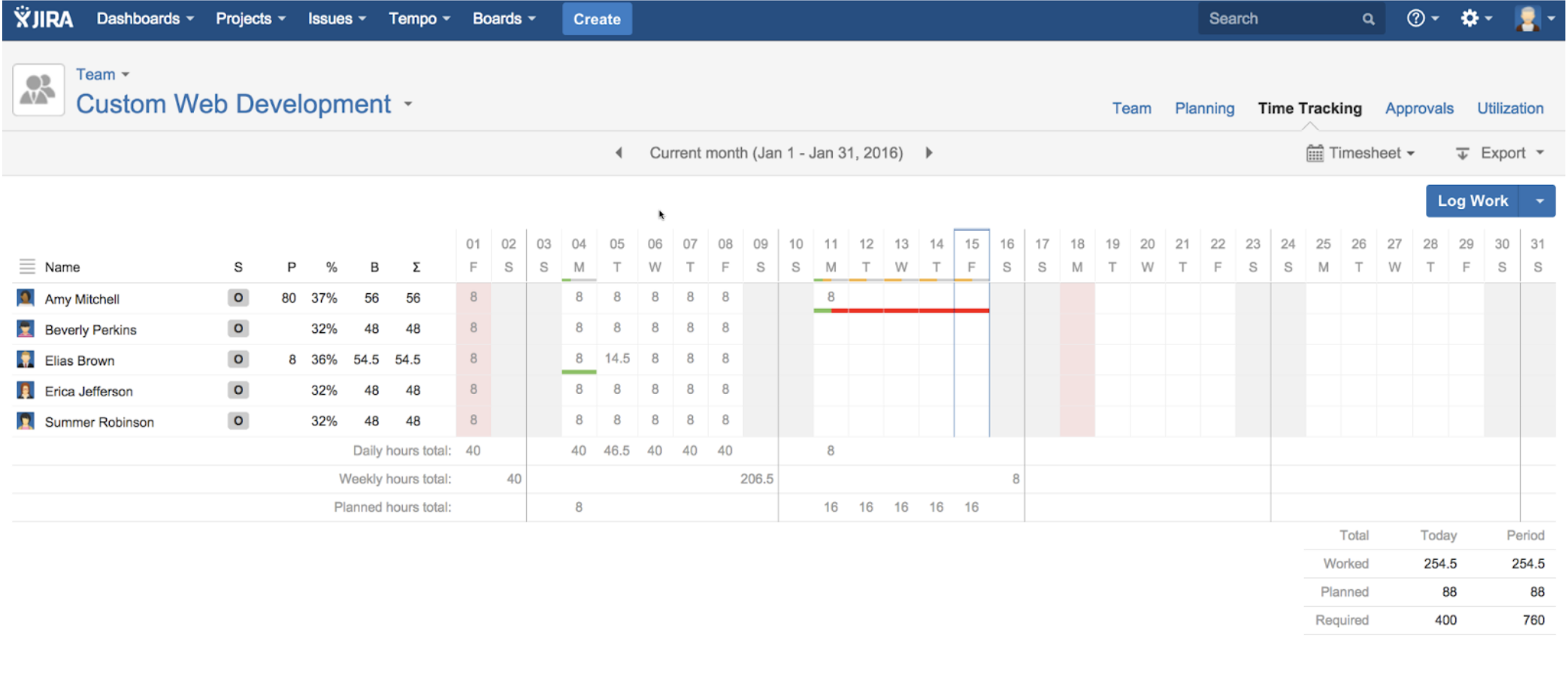 Oddly enough, 34% of companies still resort to manual spreadsheets for time-keeping in our digital era. This is data that's constantly needed; it informs areas like project management (55%), workforce planning (48%), and even agile strategies (28%).
Automation has moved from a 'nice-to-have' to a 'must-have', with 79% of organizations using it to boost development. Ultimately, the dual answer to these challenges is accurate time tracking and smart automation. 
Time tracking Features That Aid Decision-Making
When you're deciding on a time tracking functionality, ensure it has these three functionalities as standard: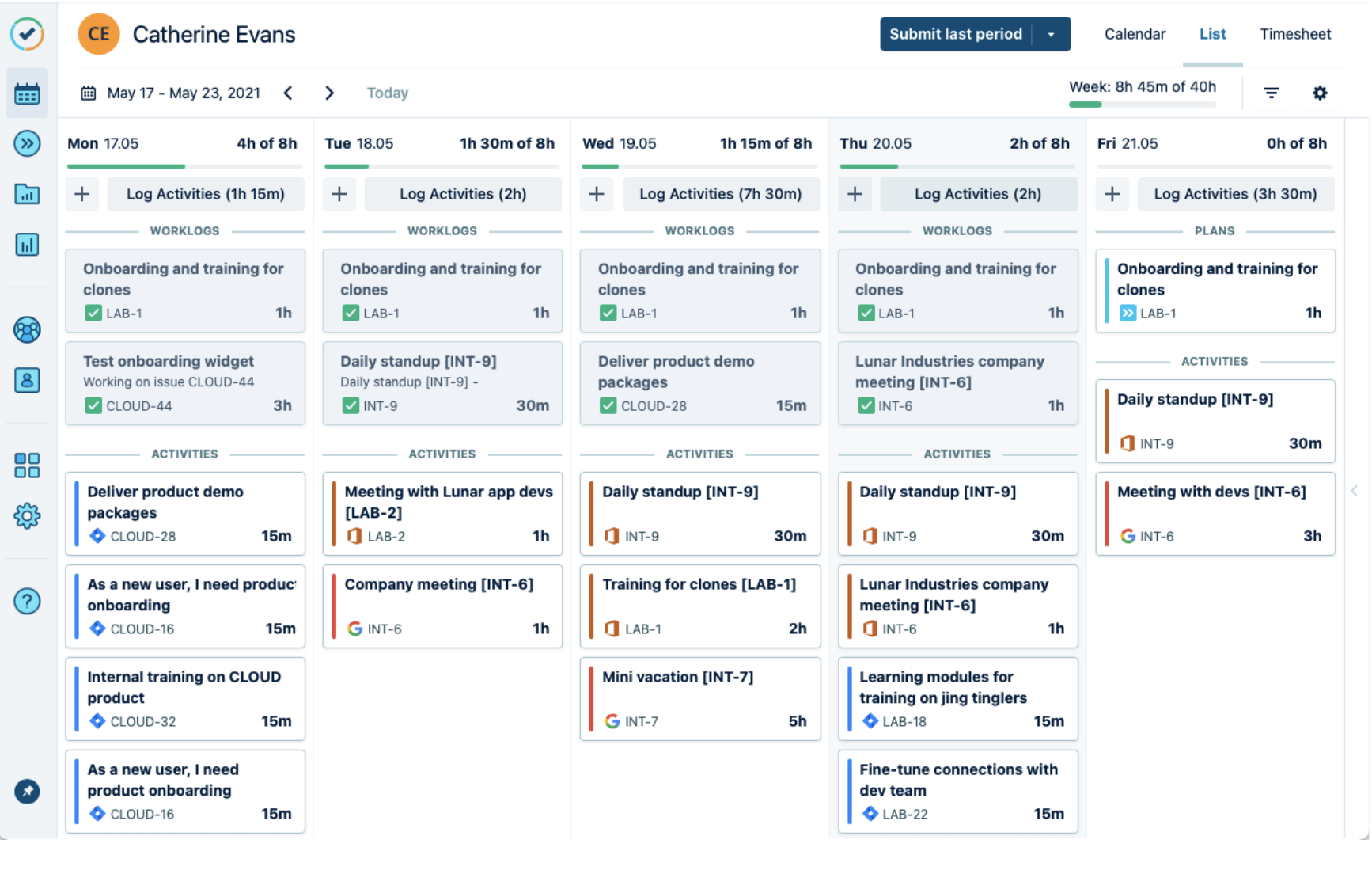 Hierarchical Permission Systems:

The level of granularity in permissions ensures that teams get only the data they require. Therefore, no more wading through irrelevant information.

Different Timesheet Views:

You should be able to customize views to examine data that's specifically pertinent to your decision-making process. A diversity of timesheet styles means every time-tracking need is addressed.

Customer Invoicing Options:

Your time tracking solution should accommodate customer invoicing, so you can directly correlate time spent with revenue generated. This closes the time tracking loop elegantly.
What Is Tempo Timesheets?
Tempo Timesheets is more than just a time-tracking software; it's a comprehensive solution that integrates seamlessly with Jira. The tool is designed to help teams and their leaders effectively track time for various crucial activities such as accounting, CAPEX, payroll, billing, and compliance. Furthermore, it serves as a robust engine for boosting efficiency and precise forecasting. You can find it on the Atlassian Marketplace and it's super compatible with various Jira.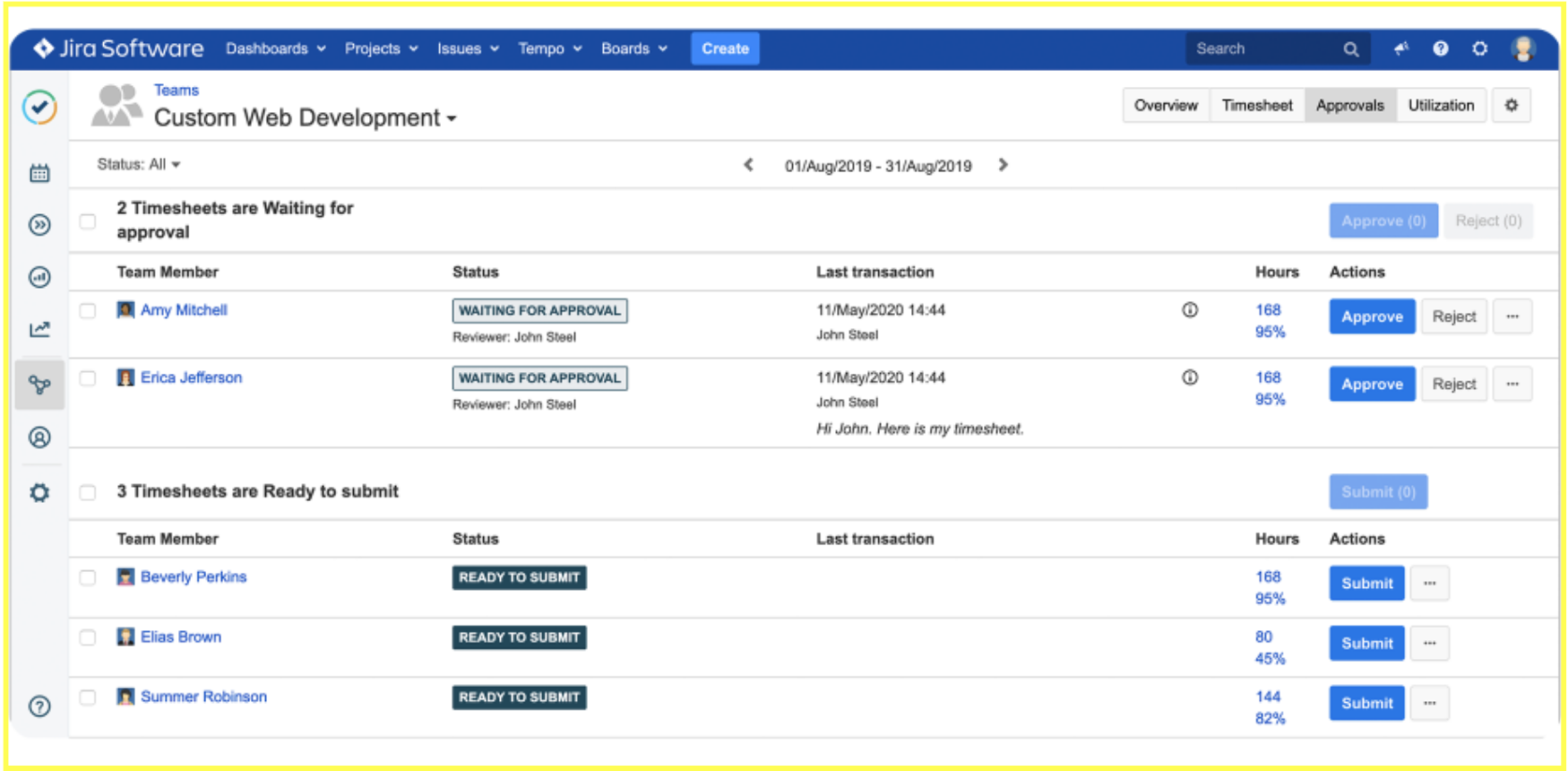 How Does Tempo Timesheets Work?
Logging time with Tempo Timesheets is an easy (and almost invisible) process. It's designed to be straightforward: associate your time with a specific Jira issue, and voila, a time record is created. The flexibility is laudable. You can log your time from the 'My Work' page or sync it with your calendar. However, the real magic is in automation. Leveraging automation, you can bypass manual entry altogether, generating time records based on your actual work activities. Pretty incredible, huh?
Top 10 Benefits of Tempo Timesheets: A Quick Overview
Accurate Time Tracking:

Firstly, Tempo Timesheets enable precise time tracking, minimizing errors and thereby ensuring you make well-informed resource decisions.

Streamlined Reporting:

Real-time reporting features allow you to create customized reports effortlessly, offering insights without requiring manual compilation of data.

Enhanced Team Visibility:

See who's working on what, when, and for how long. This level of visibility is indispensable for accurate budgeting and capitalization.

Granular Permission Levels:

Given its hierarchical permission systems, you control who sees what. Consequently, the right people get access to the right data.

Customizable Views:

With various timesheet views available, you can focus on the data that matters the most to your department, be it finance or development.

Invoicing Capability:

Tempo Timesheets also supports customer invoicing, linking project time directly to revenue and closing the resourcing loop neatly.

Endless integrations:

Because it integrates smoothly with Jira and

other third-party tools

, you're able to keep all your data centralized.

User-Friendly Interface:

The intuitive user interface ensures that team members can easily log time, submit timesheets, and even correct entries, making it user-friendly.

Detailed Audit Trails:

The software maintains an extensive audit trail, which is invaluable for compliance, especially during resource scrutiny or audits.

Global Support and Scalability:

Lastly, Tempo Timesheets is built to scale. Whether you're a start-up or a multinational, the tool grows with you, supported by a global customer service team.
These benefits come together to offer a comprehensive time-tracking and reporting solution. 
Maximizing the Benefits of Tempo Timesheets
So, if you're considering adopting Tempo Timesheets, let's now explain how you can squeeze every ounce of value out of it. The way you utilize this tool can substantially amplify its benefits. Here are some actionable strategies: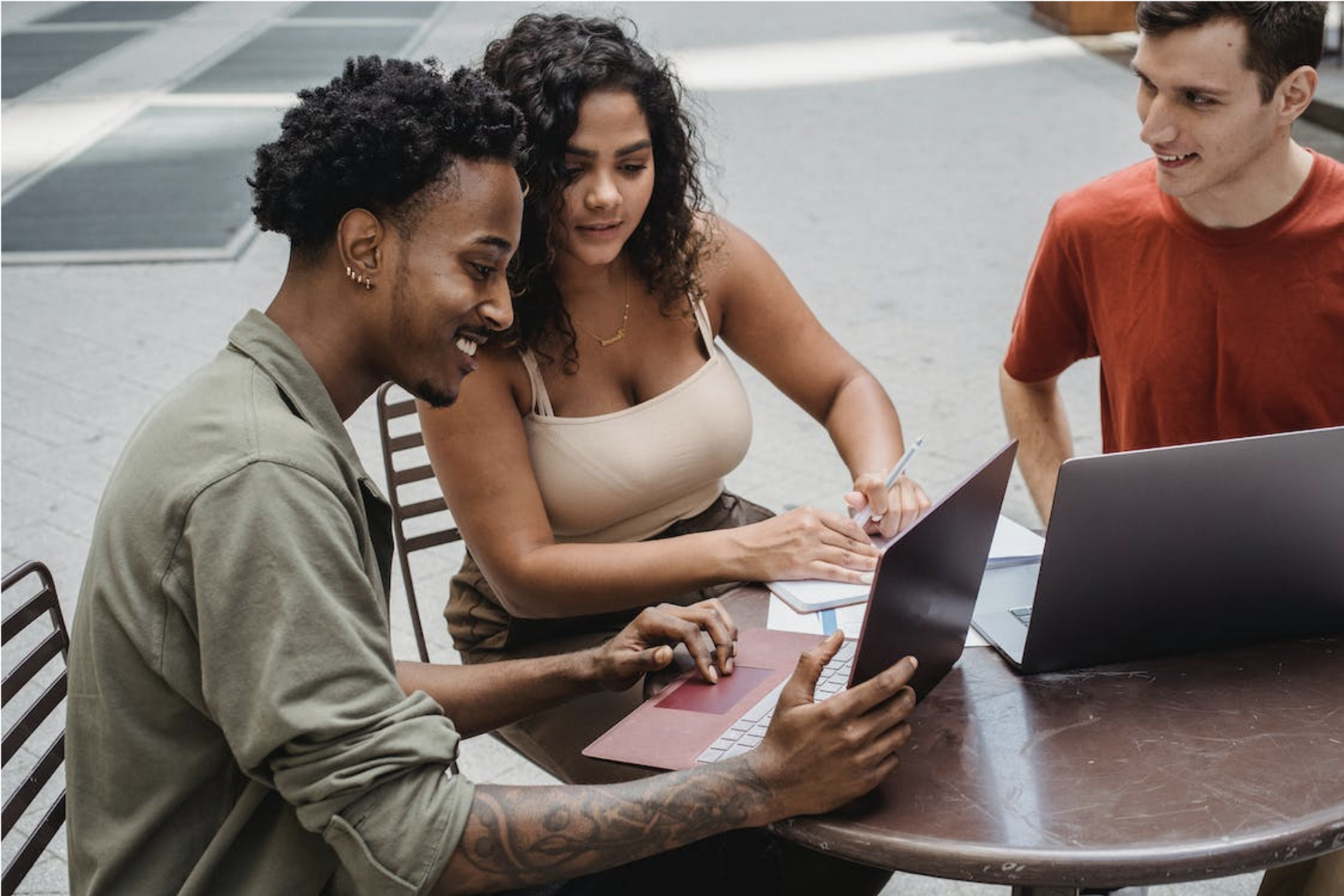 Engage All Stakeholders Early On:

First off, involve everyone—finance, development, project management—in the initial setup. Their perspectives will help shape your Tempo Timesheets.

Prioritize Customization:

Tempo Timesheets isn't a one-size-fits-all tool. Dig into its customization features to mold it according to your specific capitalization and reporting needs. For example, create custom filters that allow you to easily track capitalizable time without disturbing the developers.

Keep It Updated:

Technology evolves, and so should your tools. If you're using an on-prem solution, regularly check for software updates and new features. The fresher the tool, the more accurate and effective it is.

Encourage Comprehensive Data Entry:

One of the pillars of accurate financial reporting is comprehensive data. Therefore, promote a culture of complete and timely data entry among developers. Stress the importance of logging all activities, not just coding time.

Analyze and Adapt:

Tempo Timesheets generate a lot of data, but it's only valuable if analyzed correctly. Consistently review reports and identify trends or anomalies. Adapt your strategies based on these insights.

Schedule Regular Reviews:

Lastly, periodic system reviews ensure that the tool aligns with your evolving requirements. Check in with team members, solicit feedback, and make necessary adjustments.
The SPK and Tempo Partnership: Navigating Your Software Capitalization
When you decide to make Tempo Timesheets an integral part of your software capitalization process, SPK is here to help. We've partnered with Tempo Software to ensure you're not just buying a tool, you're adopting a solution. We also speak from personal experience – our own team is set up to use Tempo because we see the benefits it brings us – every single day.
Contact us today for a focused discussion on how to elevate your software capitalization strategies with Tempo Timesheets.