PTC LiveWorx is the premier event bringing together professionals and innovators from various industries. It ignites the exploration of digital transformation, industrial innovation, and emerging technologies. From engaging keynote presentations to hands-on workshops and impressive software demonstrations, this event has it all. Its ultimate goal is to inspire organizations to embrace cutting-edge technologies, drive innovation and optimize operational efficiency. So, our team at SPK joined the PTC LiveWorx 2023 event (the first one since 2019), and we can say it was out-right awe-inspiring. Check out the recap below.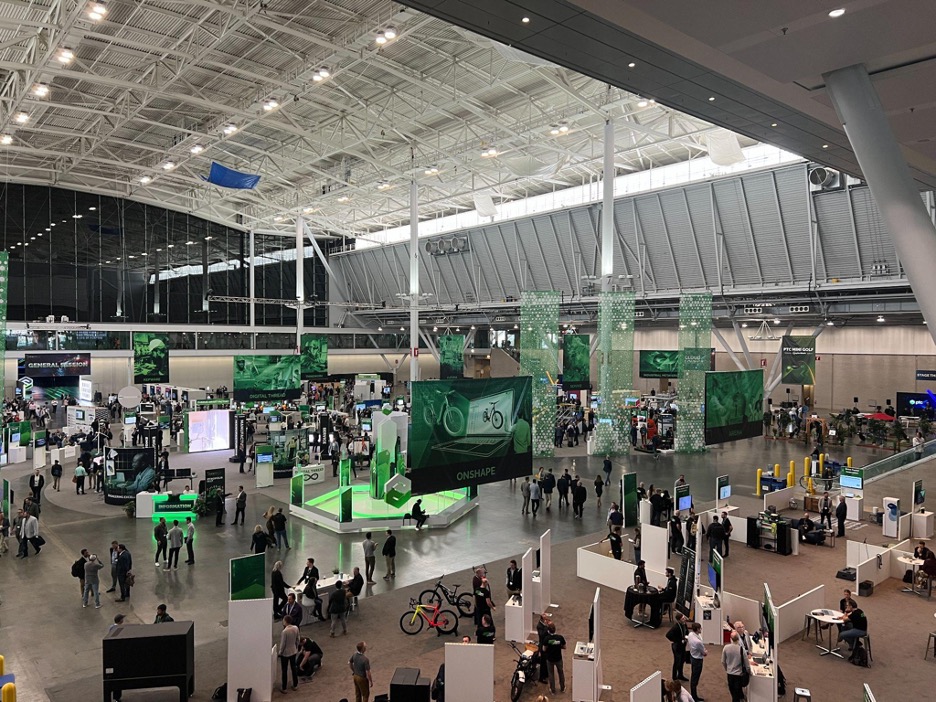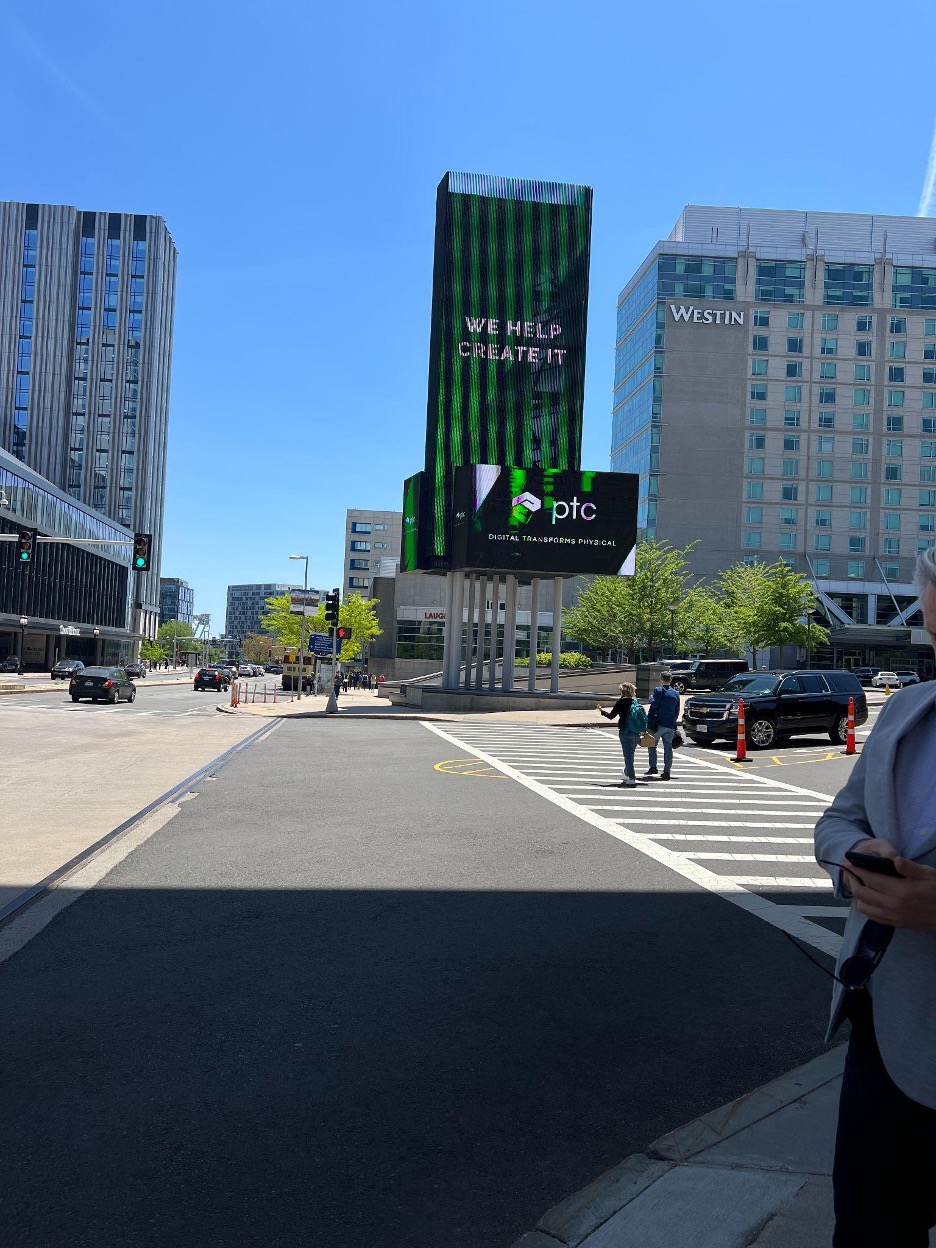 What is PTC LiveWorx?
PTC LiveWorx is a premier conference and technology event held at the Boston Convention Center, MA. And it's organized by esteemed software company PTC that is worth a staggering $1.9bn.
Essentially, it serves as a gathering ground for engineering professionals, thought leaders, and industry experts to platform the latest trends, technologies, and best practices in areas like:
Internet of Things (IoT).

Augmented Reality (AR).

Product Lifecycle Management (PLM).

Application Lifecycle Management. 
Central to the event is the Xtropolis expo, a hub of innovation showcasing cutting-edge solutions and applications in the industrial and manufacturing domains. And, it features impressive displays and collaborations with PTC partners.
PTC LiveWorx 2023: The Future Is Something We Create
During the opening keynote at PTC LiveWorx 2023, PTC's CEO, Jim Heppelmann, emphasized the importance of SaaS in their product strategy. Heppelmann reaffirmed PTC's commitment to SaaS, incorporating OnShape and Arena acquisitions, and introducing Atlas as a unified SaaS delivery platform.
The PTC CEO said 25% of PTC's current business is now SaaS and is outpacing its traditional on-premise software sales.
 "CAD and PLM software isn't known for SaaS," Heppelmann acknowledged, "but that's changing and the pace of change is accelerating dramatically."
Following the 2019 LiveWorx, PTC committed substantial investments of $3B in tool development and acquisitions. Notable acquisitions include Intland (Codebeamer creators), Arena, and Onshape. These are all part of their mission to empower customers in revolutionizing their digital business practices. Heppelmann highlighted Windchill's remarkable growth, positioning it as the market leader in the PLM category. Additionally, he discussed VF Corporation, home to iconic brands like The North Face, Timberland, and Vans, as an example of companies embracing digital transformation to align with market trends.
"Consumer trends are moving really fast. Our historical go to market calendars have been 18 months. So by the time you design, develop and shift, the world may have completely changed." says VP of Digital Transformation for VF Corporation, Dan Cherian who uses PTC FlexPLM. "There has always been a desire to go faster. But without digital transformation, people would cut off the calendar. These approaches were unsustainable, unprofitable, unpractical. When you digitize it, you make better decisions because you are closer to the market. But it's also about the ability to speed up or slow down the design/development process so you are more informed and you have more data on your hands. It's about making better product decisions, faster."
Codebeamer Excels at Agile
"What customers have been asking for is best in class tools for managing the agile development process for software, but doing so in the context of a product bill of materials that contains both physical and digital components," said Heppelmann.
Heppelmann acknowledged the ALM 'elephant in the room' concerns regarding:
The future of PTC Integrity (now PTC Windchill RV&S)

Codebeamer, their recent ALM acquisition.
 "We've spent hundreds of millions of dollars on application lifecycle tools.  Starting with Integrity a decade ago, then with the more recent acquisition of the next generation Codebeamer suite a year ago. Our goal is to marry the best-in-class ALM capabilities with the best-in-class PLM capabilities, so you can manage the software and hardware elements of your product effectively."
A video was shown of how Festo, a leader in factory automation, is using PTC products to gain their marketplace advantage. This highlighted how companies need to link ALM and PLM capabilities together,
"Robots are mechatronic systems and software is playing a more and more important role." says Christian Tarragona, VP of Robotics for Festo.  "Different requirements coming from different companies and you must be able to bring those requirements into your products as soon as possible."
Codebeamer Roadmap
Now, Codebeamer has emerged as PTC's premier ALM solution, incorporating modern features and planned enhancements. And new ALM clients are now directed towards Codebeamer due to its advanced capabilities. But, while SCCM still points to RV&S, numerous SCM external integrations exist within the ecosystem.
PTC's product roadmap for Codebeamer shows evolution of Codebeamer 2.0 (releases June 2023), all the way through Codebeamer 2.5, (planned release for December 2025). New features include areas like OSLC integration, APIs, Trace and Global Baselining.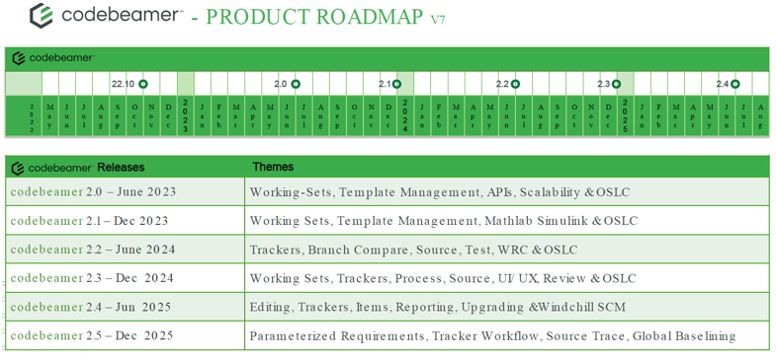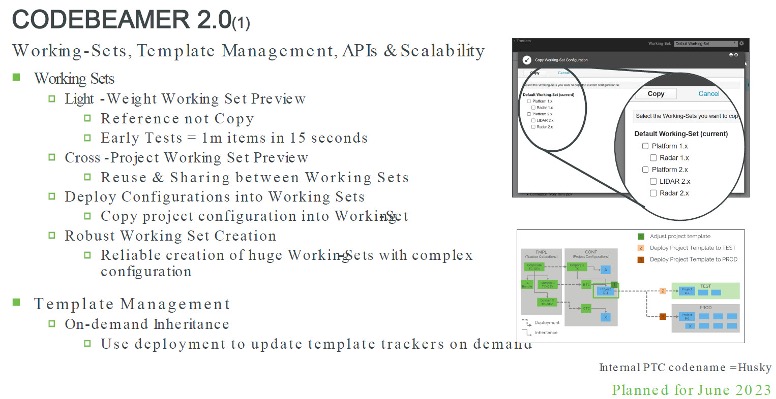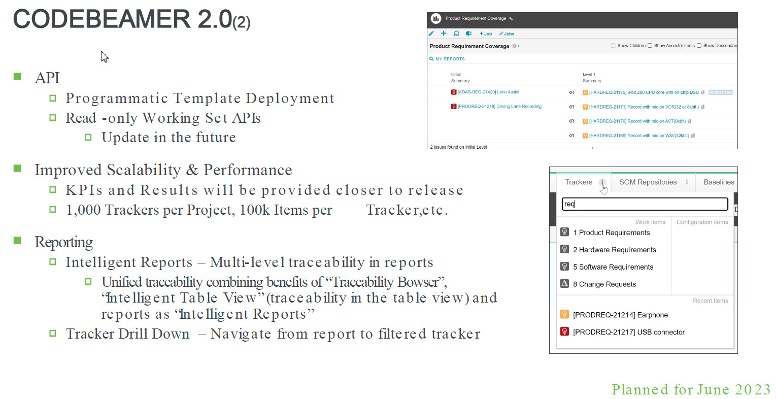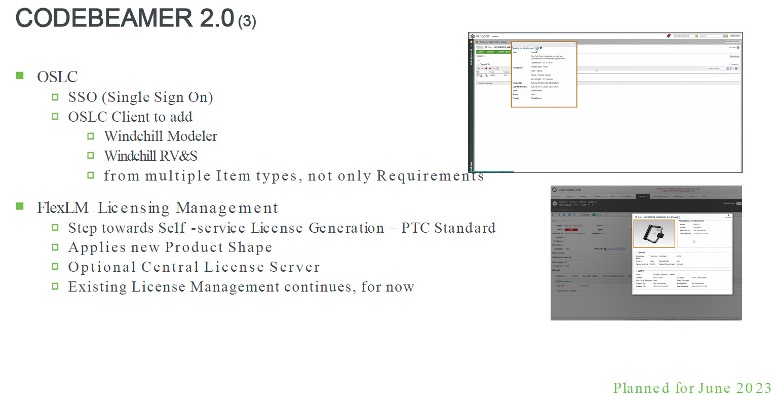 Furthermore, Codebeamer X will merge with Codebeamer as the primary product, integrating their user interfaces. The unified Codebeamer will serve as the foundation for upcoming releases, starting with 2.0 and 2.1. PTC is reviewing features for future releases (2.2 and beyond). Lastly, they're incorporating new capabilities, PTC Design Style, and AA Accessibility enhancements.
PTC LiveWorx 2023 Announcement: Digital Thread & Applied Analytics
The overarching theme of the PTC LiveWorx 2023 conference, resonating from the opening keynote to the entire event, revolved around leveraging PTC's comprehensive solutions across the enterprise. This approach establishes a digital thread that weaves together  PLM, CAD, AR, ALM, IoT, and more. Discussions included updates from CAD tools like Creo and industrial augmented reality tools like Vuforia.
PTC's digital thread framework seamlessly integrates data throughout a product's lifecycle and across PTC's diverse toolset. It consolidates and analyzes data from design, manufacturing, supply chain, operations, and customer feedback. The digital thread unifies disparate systems, offering a comprehensive view of product information. This promotes collaboration, informed decision-making, and real-time access to data. By optimizing product development and manufacturing processes, PTC's digital thread:
Enhances product quality.

Accelerates time to market.

Elevates customer experiences through data-driven insights and cross-functional collaboration.
One of the breakout sessions we found very beneficial was the Applied Analytics discussion. This session showed how connecting assets throughout the organization can vastly increase the amount of data that can be used to generate valuable insights into your operations, including the data that can be used in AI models.
Applying advanced analytics to this data is critical to drive these high levels of insights. The session showed how PTC views Applied Analytics and some practical use cases of how AI is being used inside of PTC products for things like duplicate parts or similar parts, and how the capabilities of these tools are yielding better business outcomes.
We feel this type of innovation is most helpful with the digital thread as it will immediately reduce the amount of manual or tedious work being done by engineers that could innovate and push the boundaries of the product they are creating.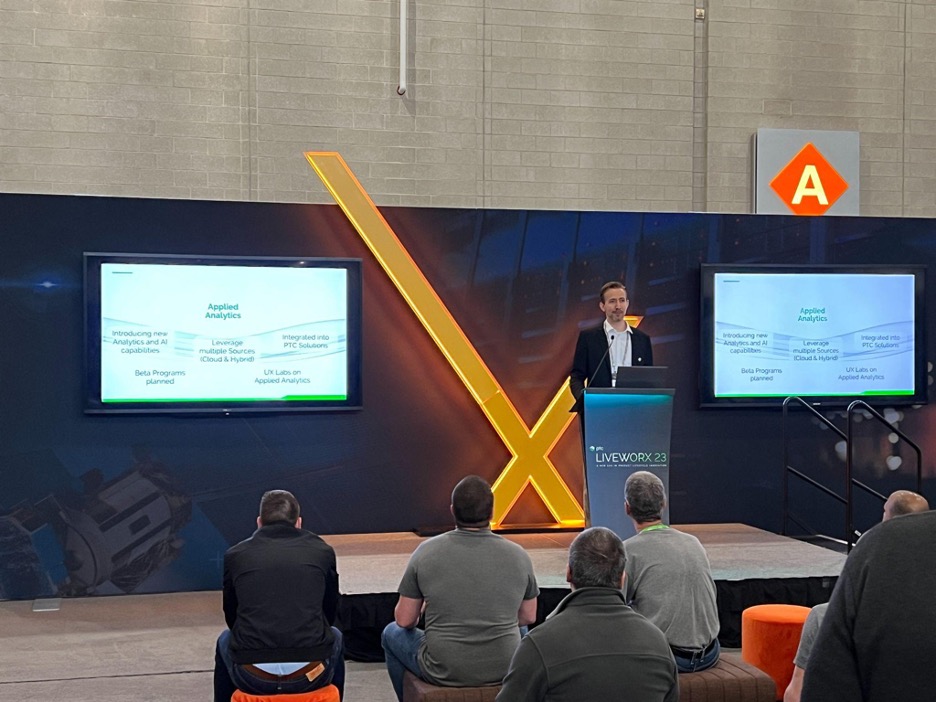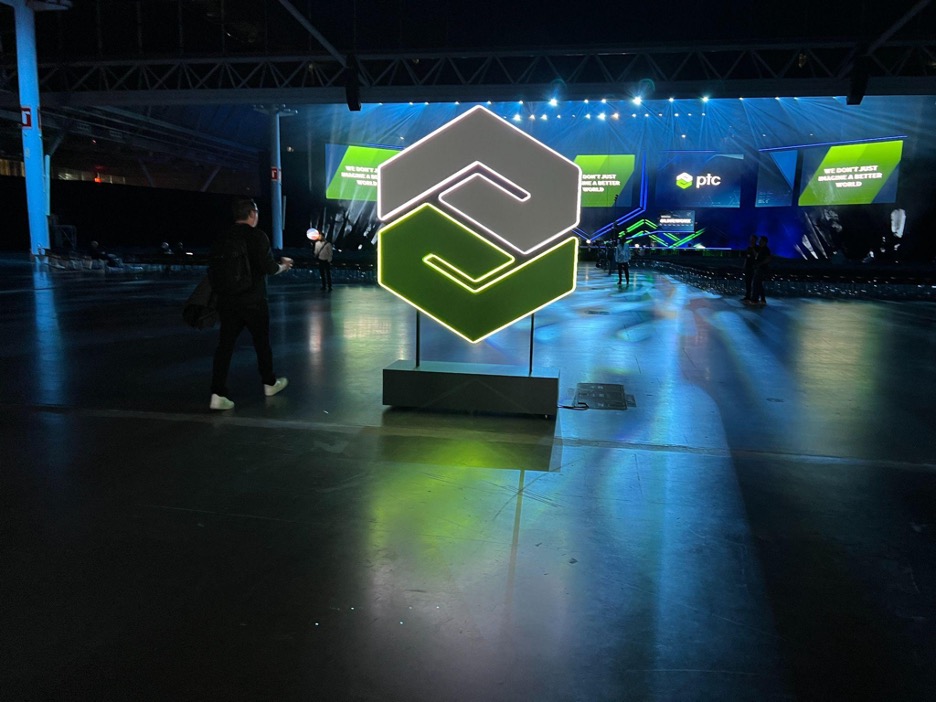 Accelerate Your Computer Systems Validation (CSV) with PTC Windchill RV&S
SPK's VP of Software Engineering, Carlos Almeida, was the presenter on the last day of PTC LiveWorx 2023. His topic, using PTC Windchill RV&S to conduct a computer system validation, was well received by those in attendance.
Regulated industries, such as medical device, go through rigorous validation processes for their commercial off-the-shelf software (COTS).  This process often takes several months to complete. But Carlos showcased that using an existing PTC process, organizations can streamline this CSV process and perform the same validation in just a few weeks.
Additionally, Carlos demonstrated how organizations would configure PTC RV&S with out-of-the-box functionality to drive FDA Part-11 compliance for development and testing tools. He also shared how customer validation IQ/OQ and PQ templates can be created inside of RV&S. At the end of the presentation, Carlos showed the audience how to produce an end-to-end traceability matrix with one click, and also showed that this could be done with many customizations using SPK's report engine add-on for RV&S.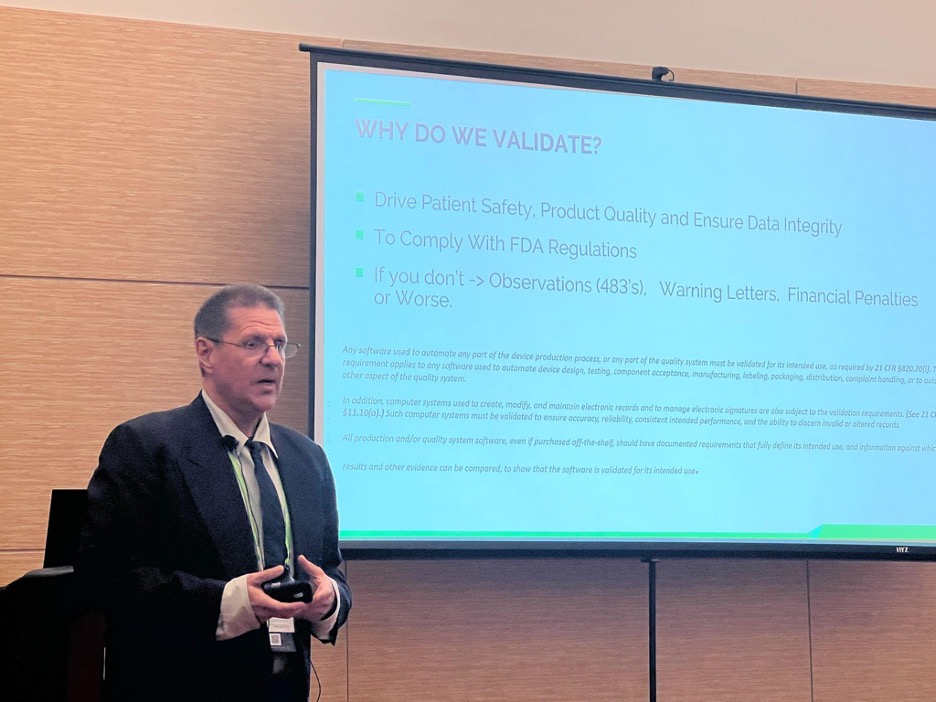 PTC Windchill RV&S Roadmap
The PTC acquisition of MKS (and Integrity) is over a decade old now, and that comes with modifications to the product lifecycle. While PTC has made Codebeamer the main ALM product, they are still investing RV&S.  
RV&S is focused on safety-critical, business critical and regulatory compliance industries for source code repo, requirements management and test management.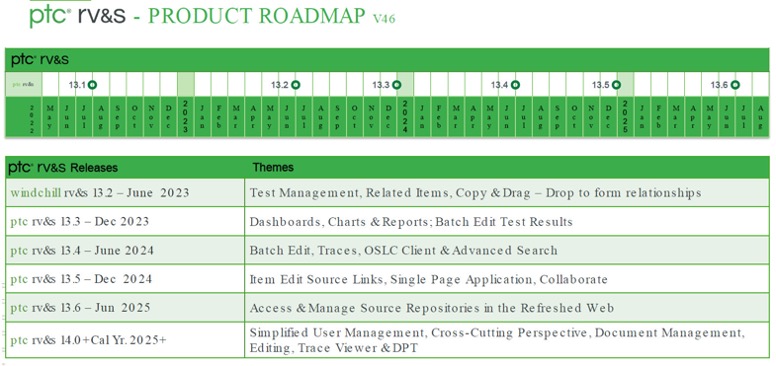 The RV&S roadmap reveals plans for version 14.0 and beyond, with updates to the web-based user interface. Notably, we at SPK are thrilled about the inclusion of drag and drop relationships in the web interface.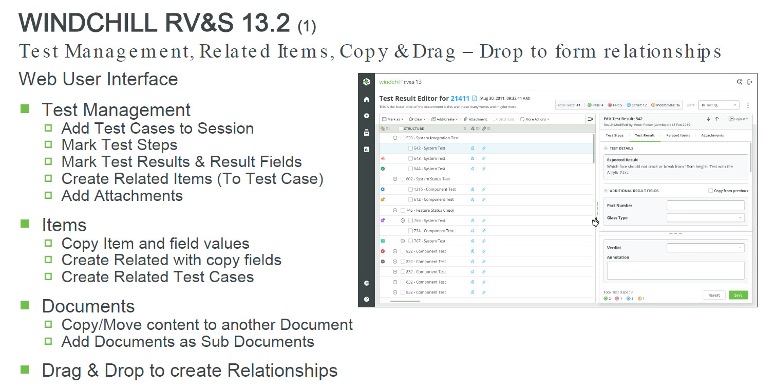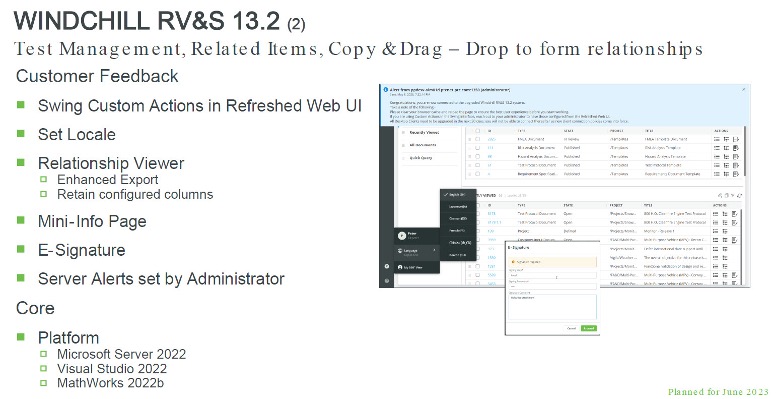 "Free Solo" Stars At PTC LiveWorx 2023
The closing keynote was extremely inspiring and included Alex Honnold and Jimmy Chin. If you're unfamiliar with their names, Alex Honnold and Jimmy Chin are both renowned professional climbers and adventurers.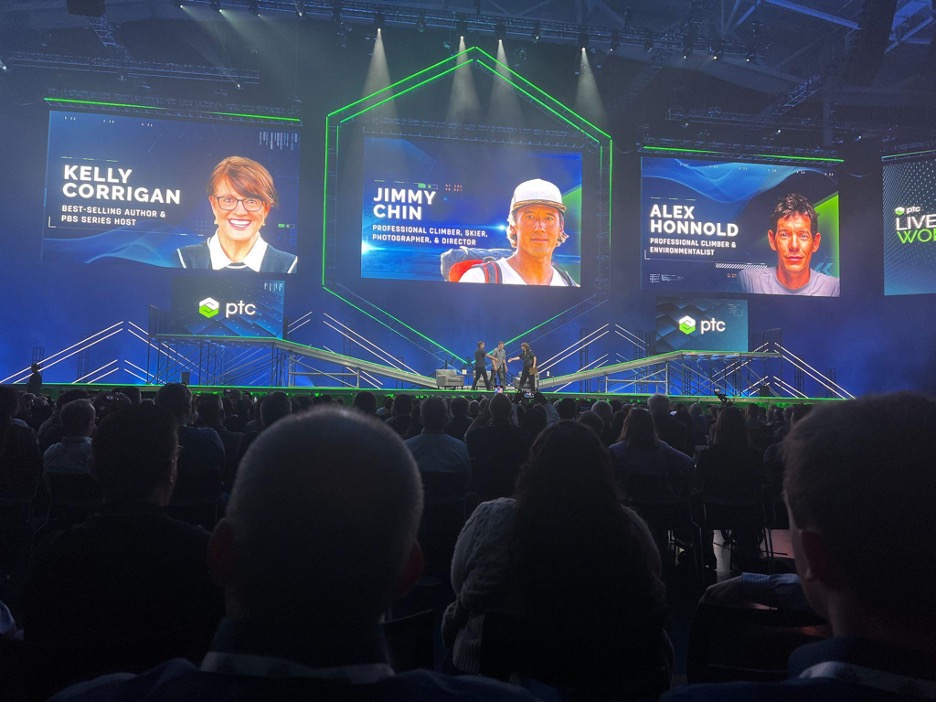 Alex Honnold is renowned for his daring free solo climbing, devoid of ropes or protective gear. Despite perceptions of recklessness, his climbing experiences were surprisingly serene. His most notable feat was the first free solo ascent of El Capitan's Freerider route in Yosemite National Park, documented in the acclaimed film "Free Solo." Alex emphasized risk mitigation and viewed climbing as relatively safe, despite the potential consequences of failure. He meticulously practiced sections of El Capitan with ropes before attempting them without.
Jimmy Chin, a professional climber, mountaineer, and photographer, joined the narrative. He has undertaken challenging expeditions and conquered formidable peaks worldwide. Jimmy's awe-inspiring photography has graced prestigious publications, and he co-directed "Free Solo," earning acclaim as a filmmaker.
Both Alex and Jimmy shared stories encompassing risk management and pursuing sustainable lives. Alex even humorously called upon engineers in the audience to create more sustainable products. A well-played remark indeed.
Conclusion
PTC CEO Jim Heppelmann called the present time the greatest period of change for industrial companies that he's seen, going beyond initial digital initiatives aimed at accelerating time-to-market or lowering costs.
"We're helping leading edge companies move with greater speed and agility and creating a digital thread that runs across their entire product lifecycle," Heppelmann told the audience. "We're also tackling the ultimate transformation, which is moving to Software-as-a-Service (SaaS)."
SPK's experience at PTC LiveWorx 2023 reaffirmed businesses are in the midst of a digital revolution. And with that come new opportunities and challenges. Additionally, it confirmed our expertise and place supporting our customers with our renowned expertise. in digital transformation, automation, data, and efficiencies. So, to learn more about how we can help your company with PTC products, or other systems, contact our team here.