Jira Server reaches end-of-life (EOL) in February 2024. Whether you're currently using Atlassian Jira Server or considering the long-term growth of your business with a data center solution, you may be wondering how Data Center compares to Jira Cloud. So, in this blog we'll compare Jira Data Center vs Jira Cloud so you can make an informed decision.
Jira Server EOL: Why Is Atlassian Stopping Support for Jira Server? 
Jira Server EOL occurs in February 2024 as part of Atlassian's strategic shift towards cloud-based solutions. Atlassian's decision to discontinue support for Jira Server is driven by their heavy investment and focus in Cloud. The reason is because Cloud is the future. And the reason Atlassian (and most other experts!) back that is because of the benefits Cloud offers. With enhanced scalability, accessibility, and continuous feature enhancements, Jira Cloud provides users with an improved and future-proof project management experience. 
Ultimately, by transitioning to Jira Cloud, you'll ensure long-term support, access to the latest features, and a more scalable solution as your business evolves.
Key Differences Between Server and Data Center 
While Jira Server is a self-hosted solution, Jira Data Center offers scalability, high availability, and advanced performance capabilities, making it ideal for larger organizations with growing needs. However, despite that, it still doesn't hold the capability that Jira Cloud offers. Instead, it will likely be seen as a stepping stone for businesses who have put cloud migration in the too-hard basket. But, the challenge is the too-hard basket already exists with cloud in its infancy. And as Cloud adoption accelerates, many businesses are likely to be left behind. Sure, they will have more power than they did with Server. But, they still won't have access to the crème de la crème of computing. In our opinion as an Atlassian Gold Solution partner, it's better to get strategic and rip off the tactical plaster mindset now.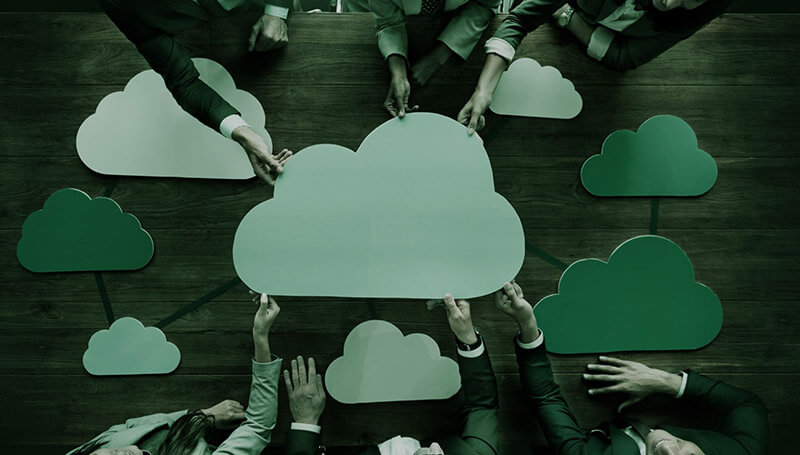 Key Feature Differences Jira Cloud vs Data Center
Yes, it's true. Both solutions do have strengths. Data Center provides a solid infrastructure and enhanced performance compared to that of its Server predecessor. However, Jira Cloud offers unmatched flexibility, seamless collaboration, and automatic updates. Consider your team's size, collaboration needs, and growth projections when making your choice.
Download this free PDF to see the full comparison of Jira Cloud vs. Data Center features
Jira Cloud Features
Jira Cloud introduces a range of features designed to accelerate your team's delivery and enhance productivity. From automating repetitive tasks with the built-in rule builder to integrating with popular tools like Slack, Microsoft Teams, Bitbucket, and GitHub, Jira Cloud empowers your team to work smarter, monitor performance. Additionally, you'll be able to maintain your focus on prioritizing Agile methodologies.
Should I Move to Jira Data Center or Jira Cloud? 
When deciding between Jira Cloud vs Data Center your final choice ultimately depends on your forecasted business needs. You'll need to consider everything from team size, collaboration requirements, and long-term growth projections. Evaluate the advantages of each solution based on scalability, accessibility, performance, and future-proofing to make an informed decision that aligns with your business needs. If you need support to assess your readiness for a Cloud migration, partner with an Atlassian migration expert.
How Much Does Jira Cloud vs Data Center Cost? 
Jira Cloud pricing varies based on your team's size and requirements. Atlassian offers flexible pricing plans, starting from small teams to enterprise-level organizations. 
To get detailed information on Jira Cloud vs Data Center pricing, visit Atlassian's pricing page 
How Long Do Jira Cloud Migrations Take? 
To meet the EOL deadline for Jira Server, you should start planning your Jira migration as soon as possible, as Server migration generally takes 3-12 months. However, the duration of a Jira Cloud migration varies based on factors like existing setup complexity and data size. Atlassian offers helpful resources and documentation to guide you through the migration process and minimize workflow disruptions. But, if you lack in-house migration expertise or have a complex setup, outsourcing the migration ensures a smooth transition without operational impact. For accurate migration duration estimates, consult Atlassian's migration resources or a migration expert.
How Do I Migrate from Jira Server? 
Migrating from Jira Server to Data Center or Cloud requires careful planning and execution. And luckily, Atlassian provides detailed migration guides and resources to facilitate a smooth transition. By following best practices, conducting thorough testing, and seeking support from Atlassian's expert teams or a trusted Atlassian partner you can migrate without significant operations disruptions.
Conclusion
Jira Server EOL will take place in February 2024. Generally, a Jira Server migration takes 3-12 months depending on complexity. Essentially, you need to start planning your move to Jira Cloud vs Data Center now. To do so, evaluate the available options by comparing the key features in this free pdf and comparing them to your projected business growth.
By leveraging Atlassian's resources and support, you can navigate the migration process smoothly. However, if your current environment is complex, or you lack the in-house skills to efficiently migrate without business disruption, contact our team here. 
SPK is an Atlassian Gold Solution Partner and has been recognized on the prestigious MSP Channel Futures 501 list for numerous years. With our expert team, you can guarantee your migration to Jira Cloud or Data Center will be successful.