Data-driven intelligence is the new brain behind the business. Regardless of industry, we've seen a dynamic shift over the past two decades we've been in business. Now, industries heavily rely on leveraging data to gain insights and make informed decisions. But, to harness data's full potential, you'll need a platform that can handle data storage, processing, and analytics efficiently. Azure, Microsoft's cloud computing platform, is a leading choice for data management. In this blog post, we will explore why Azure is the best choice for data and how it will help you to extract value from your data assets. You can also check out how Azure compares to Amazon Web Services (AWS) in this blog.
Why Azure Is The Best Place For Data Management And Analytics
Azure is Microsoft's cloud computing platform and service. It offers a wide range of tools and services for building, deploying, and managing applications and services. Additionally, it provides a scalable and flexible infrastructure for you to:
Store, process, and analyze data

Run virtual machines

Develop and deploy applications

Implement artificial intelligence and machine learning solutions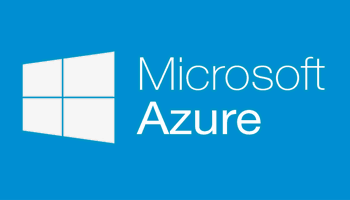 Finally, it enables you to leverage the power of the cloud to drive innovation, enhance productivity, and accelerate digital transformation. Sounds pretty impressive, right? But, it doesn't just talk the talk. It walks the walk too…
Powerful and Scalable Data Storage
Azure offers a wide range of data storage options, ensuring you can choose the most suitable solution for your needs. Whether it's structured data in relational databases, semi-structured data in NoSQL databases, or unstructured data in object storage, Basically, it gives you the necessary tools and services.
Additionally, Azure Blob Storage enables the cost-effective storage of massive amounts of unstructured data. For example, images, videos, and documents. Furthermore, the Azure SQL Database and Azure Cosmos DB offer reliable and scalable options for structured and semi-structured data storage, respectively. Lastly, Azure Data Lake Storage provides a scalable and secure repository for big data analytics.
Advanced Data Processing Capabilities
Next up, is a quick overview of its suite of powerful tools and services for processing and transforming data at scale. 
Azure Data Factory

allows you to build data pipelines that orchestrate and automate the movement and transformation of data across various sources and destinations.

Azure Databricks,

a fast, easy, and collaborative Apache Spark-based analytics platform, empowers data scientists and analysts to perform advanced analytics and machine learning on large datasets. 

And with Azure HDInsight,

you can harness Apache Hadoop and Apache Spark clusters for processing big data workloads.
Seamless Integration with Existing Infrastructure
One of the key advantages of Azure is its seamless integration with on-premises infrastructure and existing Microsoft technologies. This integration allows you to extend your existing investments and smoothly transition to the cloud. We know what you're thinking – Hallelujah!
And, it offers hybrid capabilities through services like Azure Arc too. This enables you to manage and govern resources across on-premises, multi-cloud, and edge environments using Azure management tools. Furthermore, Azure Data Box provides a secure and efficient way to transfer large amounts of data between on-premises systems and Azure.
Advanced Analytics and AI Capabilities
Now for its rich ecosystem of analytics and AI services. These help you to extract valuable insights from your data. On top of that, Azure Synapse Analytics combines enterprise data warehousing and big data analytics capabilities, enabling you to analyze large and diverse datasets seamlessly. Data-driven insights incoming.
Then, we have Azure Machine Learning. This facilitates the building, training, and deployment of machine learning models at scale. And, Azure Cognitive Services provides pre-built AI models for various tasks like:
Natural language processing.

Image recognition.

Sentiment analysis. 
Lastly, for Azure's analytics and AI capabilities, Data Explorer allows fast and interactive exploration and analysis of large volumes of data. 
If we haven't convinced you to invest in Azure for data management and analytics yet, we have one more reason up our sleeve….
Solid Security and Compliance
Any successful business with its head screwed on knows how important data security and compliance is. They should never be an afterthought. Instead, they should be baked into your business DNA. Particularly when it comes to dealing with sensitive data. So, we're pleased to tell you that Azure provides a secure foundation for data management. And it utilizes industry-leading security measures and compliance certifications.
Finally, to wrap this up, it also offers identity and access management through Azure Active Directory. This ensures data access is granted only to authorized individuals. And, Azure Security Center provides continuous security monitoring and threat detection across Azure services.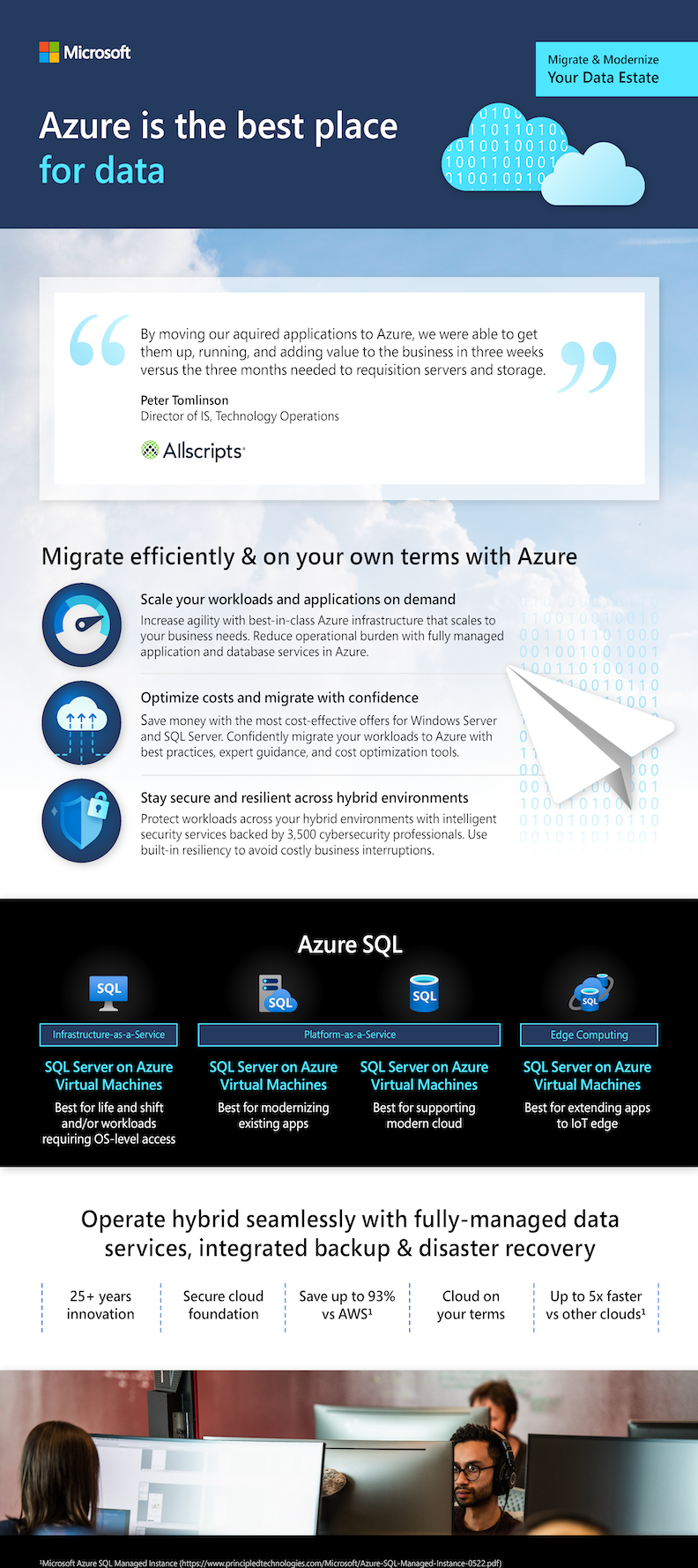 Use The Right Tools To Drive The Right Insights
Microsoft Azure is extremely powerful. In our expert opinion, it's one of the best tools you'll come across to drive data intelligence and improve decision-making in your business. If you need a hand getting started with Azure, we're ready to help you. We're experts in Azure, and we're proud to be recognized as a Microsoft partner. That means you'll get all the premium expertise you need without having to engage with Microsoft directly. We'll do all the hard work, so you can start delving into the data.