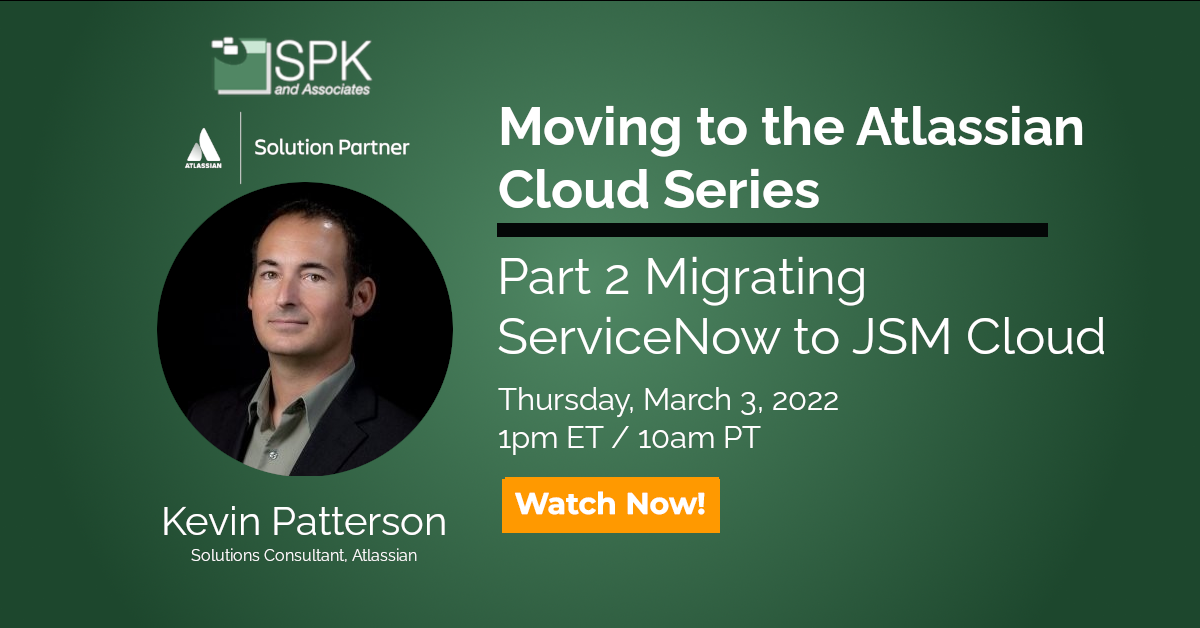 As an Atlassian Solution Partner, SPK and Associates knows the move to the Atlassian Cloud can be challenging.  This four-part webinar series will explore what's on the horizon for organizations that are looking at moving from on-premise Atlassian Jira instances, what options they have, and what are the decision points they should consider during the move to Atlassian Cloud.
In Part 2 of this series, our team will explore moving the popular ServiceNow helpdesk application to Jira Service Management in the Atlassian Cloud.  Moving from one enterprise application to another has lots of complications and our team will discuss the considerations that need to be made given this type of migration.
Join us for a series of webinars where we will explore Atlassian Cloud in order to better architect your future with the Atlassian tool stack.