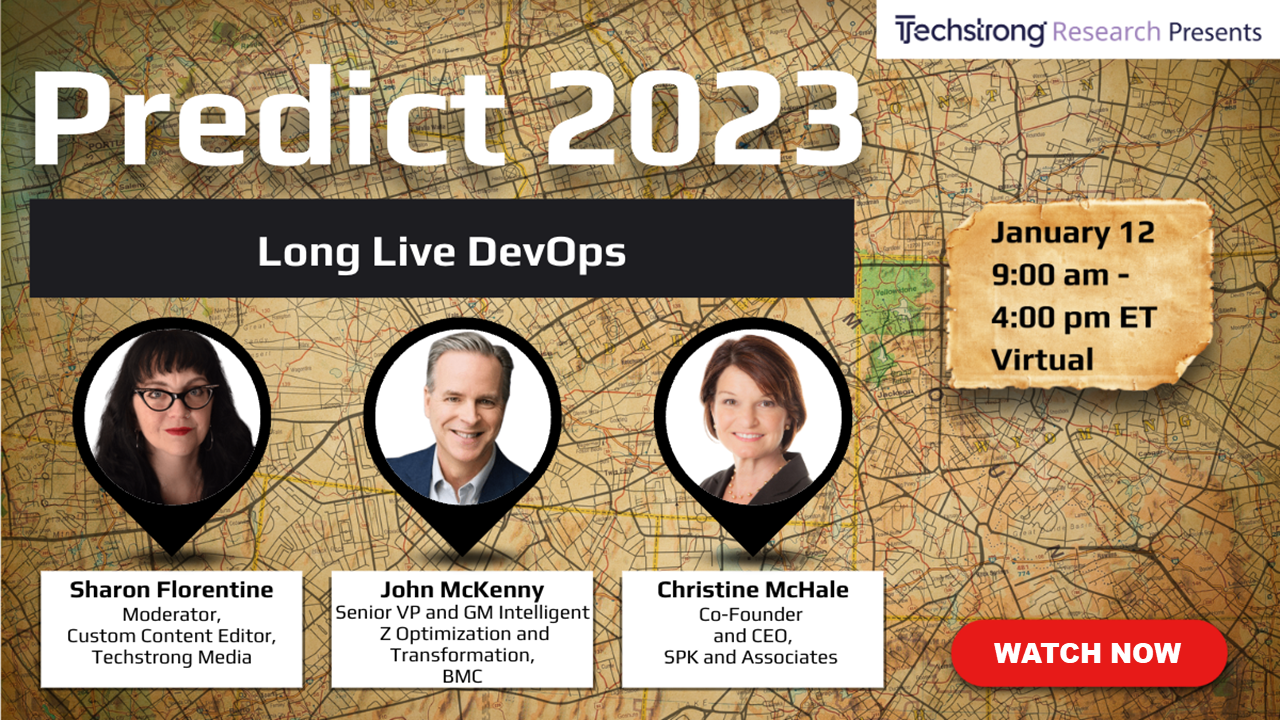 DevOps is known in our industry to provide a realm of benefits. Those include breaking down silos between Dev and Ops, delivering value faster, with more reliability whilst increasing customer trust. But is DevOps a dying practice? Or, is it actually already dead? So in this Predict 2023 DevOps webinar, industry expert panel members join together to explain why the future is in fact bright for DevOps teams.
This DevOps webinar covers:
Where DevOps originated from.

How DevOps is evolving.

Whether it is currently fulfilling its acceleration and collaboration promises. 

How the industry expert panel are successfully utilizing DevOps in their own business.

Challenges businesses face when successfully implementing DevOps. 

Whether you actually need to decompose monolithic applications into smaller components for successful DevOps implementation.

How to measure DevOps success in your business.

How they predict it is already evolving for longevity.
Your industry expert panel for this DevOps webinar are:
Christine McHale – Co-founder and CEO, SPKA and Associates.

John McKenny – SVP and GM of Intelligence and Optimization and Transformational Business Units, BMC

Jeff Keyes – Director of Product Marketing For Enterprise Agility Solutions, Atlassian.

Sharon Florentine – Managing Editor, Tech Strong Group.
Access the webinar now to discover how DevOps is changing in 2023.