We're extremely proud to announce the Zoz Amba Foundation has received the Top Award in the Amhara region, Ethiopia. After many years of partnering with Zoz Amba, under the leadership of Adu Worku, we have seen so many lives touched by the incredible work of this organization. It's an award absolutely deserved. Here's a snapshot of Adu's journey to this success.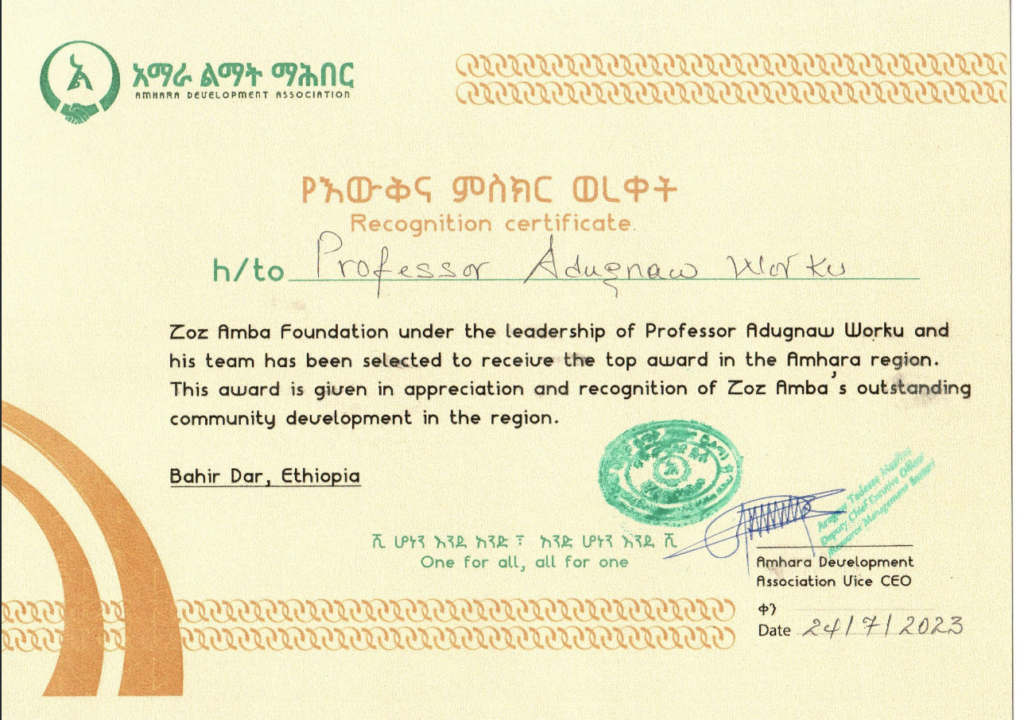 One Man's Vision In The Amhara Region
Imagine a time when education was just a distant dream for many in the Amhara region of Ethiopia. Adu Worku envisioned change. Because of this singular focus, he founded the Zoz Amba Foundation. With the support of SPK and others, the journey towards community upliftment began. The Worku Jember Memorial Academy was the first pillar erected in this transformative quest.
The Vocational School
We all know the importance of formal education. And, the ripple effects this can have within communities. But, practical skills are equally important to create lasting change too. That's why, in 2016, we were pleased to report the Zoz Amba Foundation opened a vocational school. Within it, young Ethiopian's were introduced to livelihood-generating crafts. Consequently, students could actively shape their future while contributing to the community.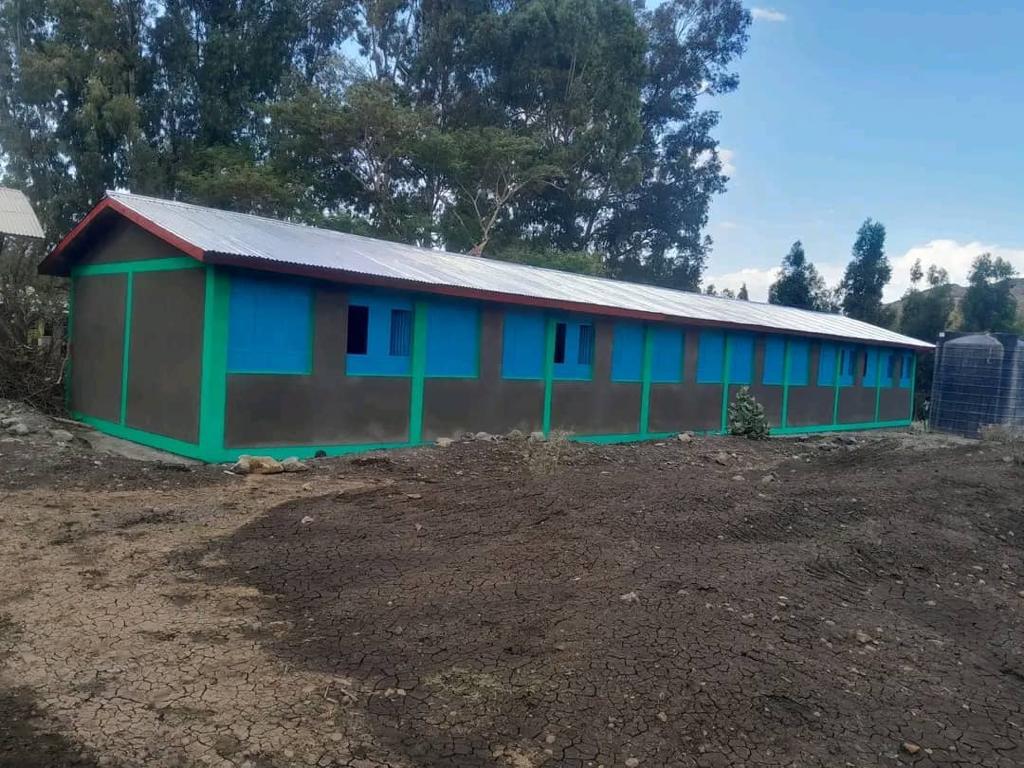 Keeping Girls in School In The Amhara Region
Sometimes, the most substantial barriers are the least visible ones. Zoz Amba identified an under addressed issue that kept girls out of school in the Amhara region: a lack of sanitary supplies. With SPK's support, they tackled this sensitive problem. Now, girls in Amhara have access to sanitary supplies and can stay in school and focus on their study.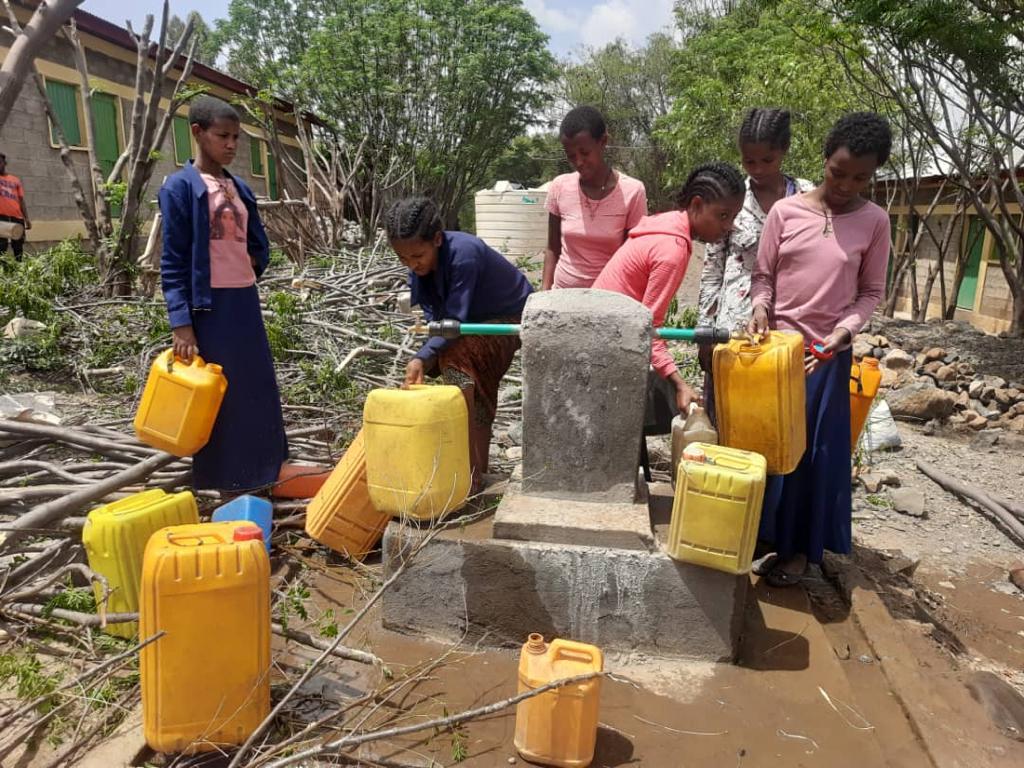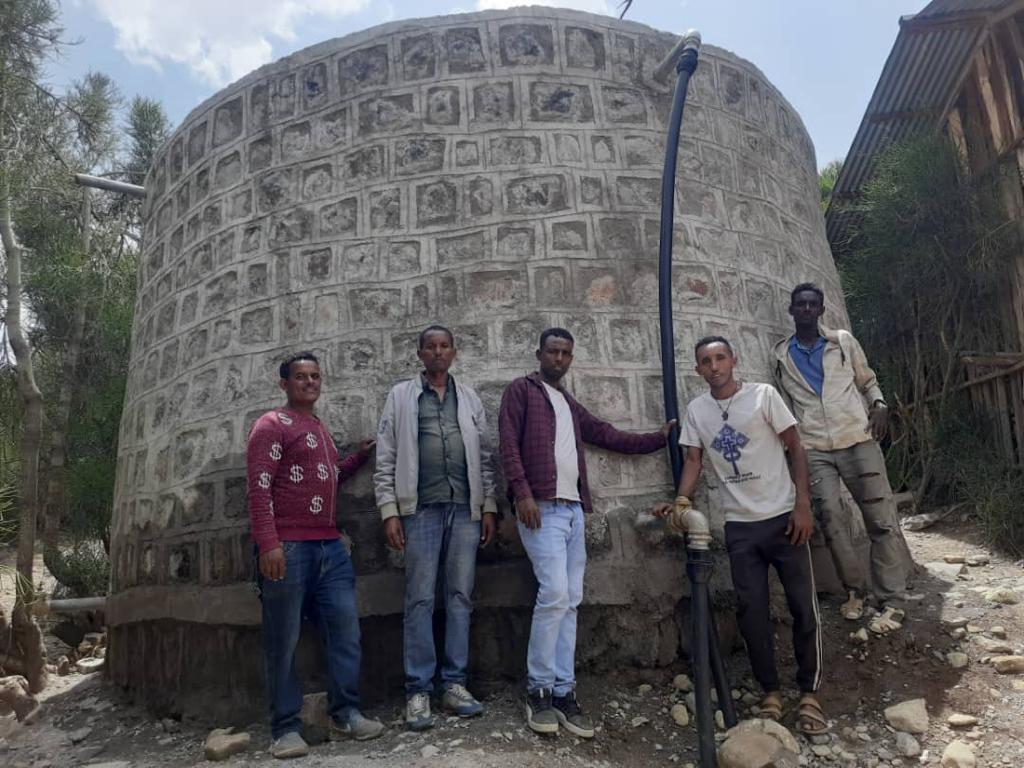 The Story of a Determined Student
Zoz Amba has been a beacon for empowerment. It inspired one student in particular to stand up against arranged marriage and demand education. After graduating from the Zoz Amba vocational school in 2014, the student now advocates for the rights of other young females to receive education. 
Flour Mills Nourishing Communities
But the efforts didn't stop at education and empowerment. With the support of SPK, Zoz Amba addressed another critical concern – food security. In 2021, we reported how Adu Introduced modern flour mills into villages and transformed subsistence into surplus. This ultimately led to improved quality of life for residents.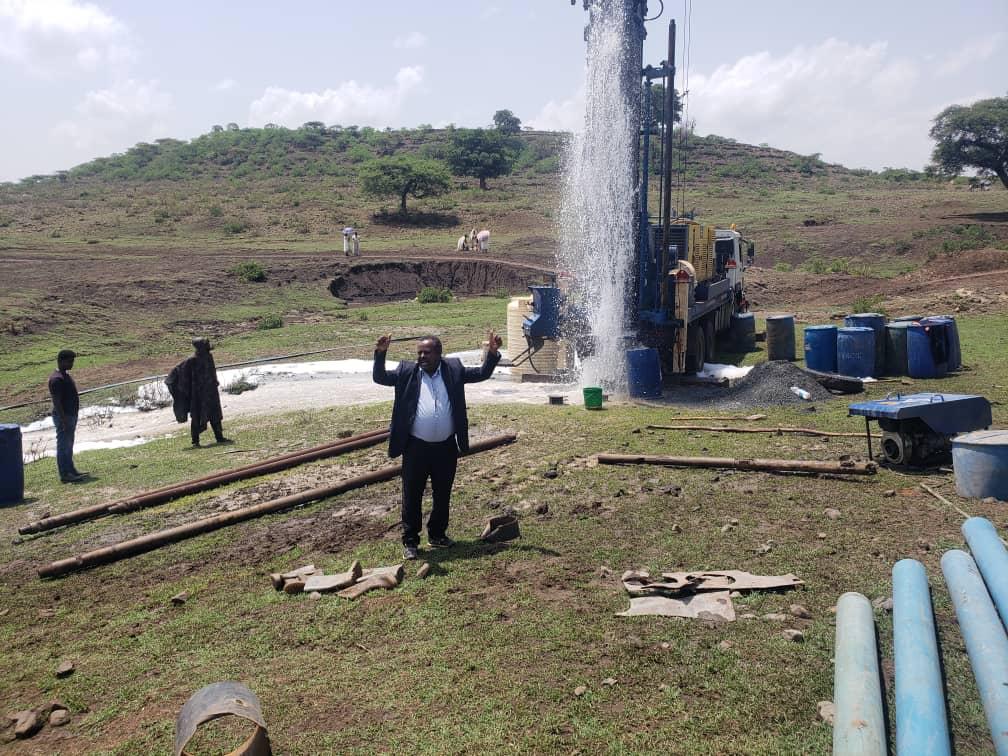 The Well Water Project
Similarly, clean water is fundamental for any thriving community. This is why Zoz Amba initiated the Well Water Project. Subsequently, villagers got easier access to clean water, greatly mitigating health risks and contributing to well-being.
From Foundation to Phenomenon In The Amhara Region
Years of dedication under Adu's leadership culminated in Zoz Amba receiving the Top Award in the Amhara region for outstanding community development. This prestigious recognition is not merely an accolade but a testament to how visions, when combined with action and collaborative efforts, transform lives and communities. We're incredibly proud to support such a worthwhile, and life changing foundation.
Adu Worku is an inspiring, humble, and selfless leader. I am proud to call him a friend, and to support his critical work.  He epitomizes real change, which starts with vision but flourishes through action.