CloudBees Training
SPK and Associates is your partner for CloudBees User and Administration training.  We offer training options:
Factory Out-Of-The-Box training
Customized training, which includes your company's nomenclature and technology
As a trusted CloudBees partner, SPK and Associates can support your CloudBees implementation and training.

Get CloudBees training from experts that implement it frequently!
What makes SPK and Associates different?
On average, clients work with SPK and Associates for 8+ years
20+ Years of experience with medical device, aerospace, automotive and other regulated industries
Uniquely positioned with years of understanding of both hardware and software product development
Cloudbees Training Delivery
Related CloudBees Resources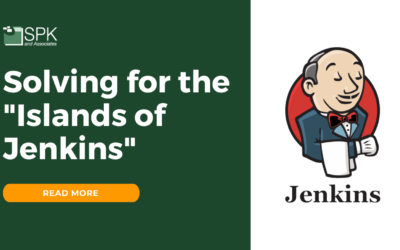 In October 2022, I wrote a blog post entitled "Scaling Jenkins for the Enterprise".  Within it, I described the "Islands of Jenkins" problem organizations face. Essentially, this problem stems from companies using an open-source Jenkins installation for each team, but...