Atlassian Migrations and Upgrades
Trying to determine if Atlassian Cloud is right for you?  Having a hard time moving from Jira Server to Jira Data Center?  Do you have multiple Jira instances that need to be combined onto one Atlassian Cloud platform?  SPK and Associates has experts to let your teams focus on real business value while we help perform these complex migrations.
SPK and Associates can offer a diverse set of solutions to keep your Atlassian tools operating and optimal.  While Cloud is the future for Atlassian, you may need help figuring out if that's right for you.  Our team has the ability to understand and help you architect a solution based upon the complexities of areas like infrastructure, security, compliance & regulatory, and total cost of ownership.

Talk to Experts About Minimizing Disruption with Your Atlassian Migration
Related Atlassian Resources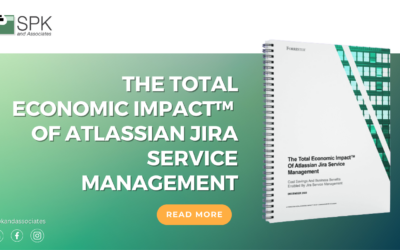 With the rise of distributed and remote IT, operations, and service teams, you're probably on the lookout for a service management tool to help you move swiftly, foster flexible workstyles, and ensure visibility and connectivity between teams. That's where Atlassian...
SPK and Associates Approach to Atlassian Migrations
Migrating Atlassian workloads from on-prem to the Cloud means pulling off interal IT expertise and having them learn about Atlassian's migration tools, building the proper architecture and educating themselves on all things Atlassian Cloud. As an Atlassian Solution Partner, SPK is built to get your migration done quickly, and efficiently while aligning to Atlassian Cloud best practices. Our approach starts with an Atlassian Environment Survey which allows us to learn more about your environment.  This survey will include current license details, the number of users, tickets, pages, marketplace apps, etc.
Based upon your Environment Survey, and our discussions, the SPK team can provide a mostly fixed bid migration statement of work.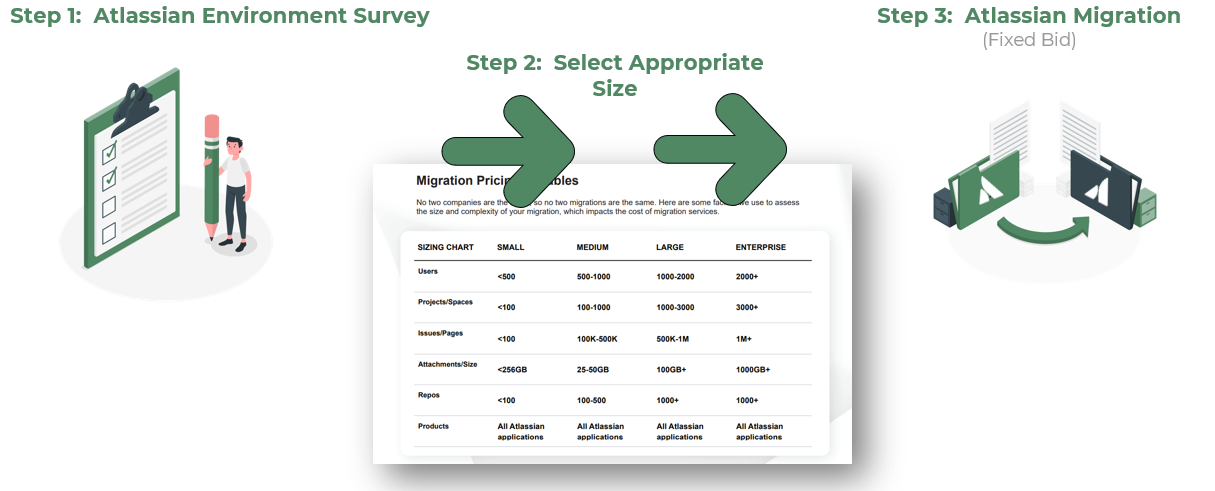 The Blueprint for a Successful Atlassian Migration
From beginning to end, we'll make your journey to Atlassian Cloud or Data Center quick and painless.  Our approach is simple but important.  Migrating data can be complicated and our expert, certified engieners will help determine the right step including compliance, proper architecture and governance for ongoing value realization.
Cloud Readiness Assessment
Our team of experts will dive into your organization's processes, tools, and goals to determine if Data Center or Cloud are the right solution for you.  We know the key drivers and can provide the context to make the proper decision
Your Migration Roadmap
Once we have assessed your existing environment and know the goals and drivers for your migration, our team will create a migration plan customized specifically for your situation.  Don't worry!  This sounds time consuming and expensive, but the reality is, it's not.  We have done this before and can help minimize time and money spent.
The Migration Process
Our team sets up an interative approach to migrations.  We will ensure authenitcation is properly setup for the right IDP, then move to do test migrations on your Atlassian products, apps, and other data.  Over a few short sprints, we determine how close we are to your outcome and then determine a final date for migration.  During that time, you can do training and user acceptance testing (UAT) to ensure all your data is migrated.
Launch & Support
The last piece is the final migration and change management process.  Our team will help you distribute critical communications to end users and ensure everyone feels supported.  We also have strategies for ensuring teams feel supported and empowered through this migration process.  Throughout your journey with Atlassian, we're there for you.
Atlassian Hosting Options
Whether you're currently hosting Atlassian Server or Data Center versions on-premise, or you're using Atlassian Cloud services, SPK and Associates is uniquely positioned as an Atlassian Solution Partner to be able to provide you with experience and expertise on how your Atlassian environment should be hosted.  From architecting a new instance to troubleshooting existing application issues, SPK and Associates has experts to help you maximize your Atlassian investment.  If you are in need of managed hosting experience, SPK are Azure and AWS partners and can host your Atlassian Data Center instance.