SolidWorks Corporations was founded in 1993. In 1997 it was acquired by Dassault Systèmes. Today, it has amassed over six million ecosystem users from designers to drafters. It has become globally accredited as an industry-leading parametric Computer Aided Design (CAD) software. So, what is SolidWorks PDM (product data management) software? And, How does it benefit your company?
What Is SolidWorks PDM?
SolidWorks is an exceptionally capable data organizer and CAD design software. And, designers and engineers, globally, use it to create 2D and 3D models. Furthermore, these models can be anything from a simple box to intricate mechanical robotics.
SolidWorks allows users to carefully innovate, design, render, simulate and manufacture consumer products. And it's used across most manufacturing industries – everything from aerospace and medical to consumer packaged goods, and more.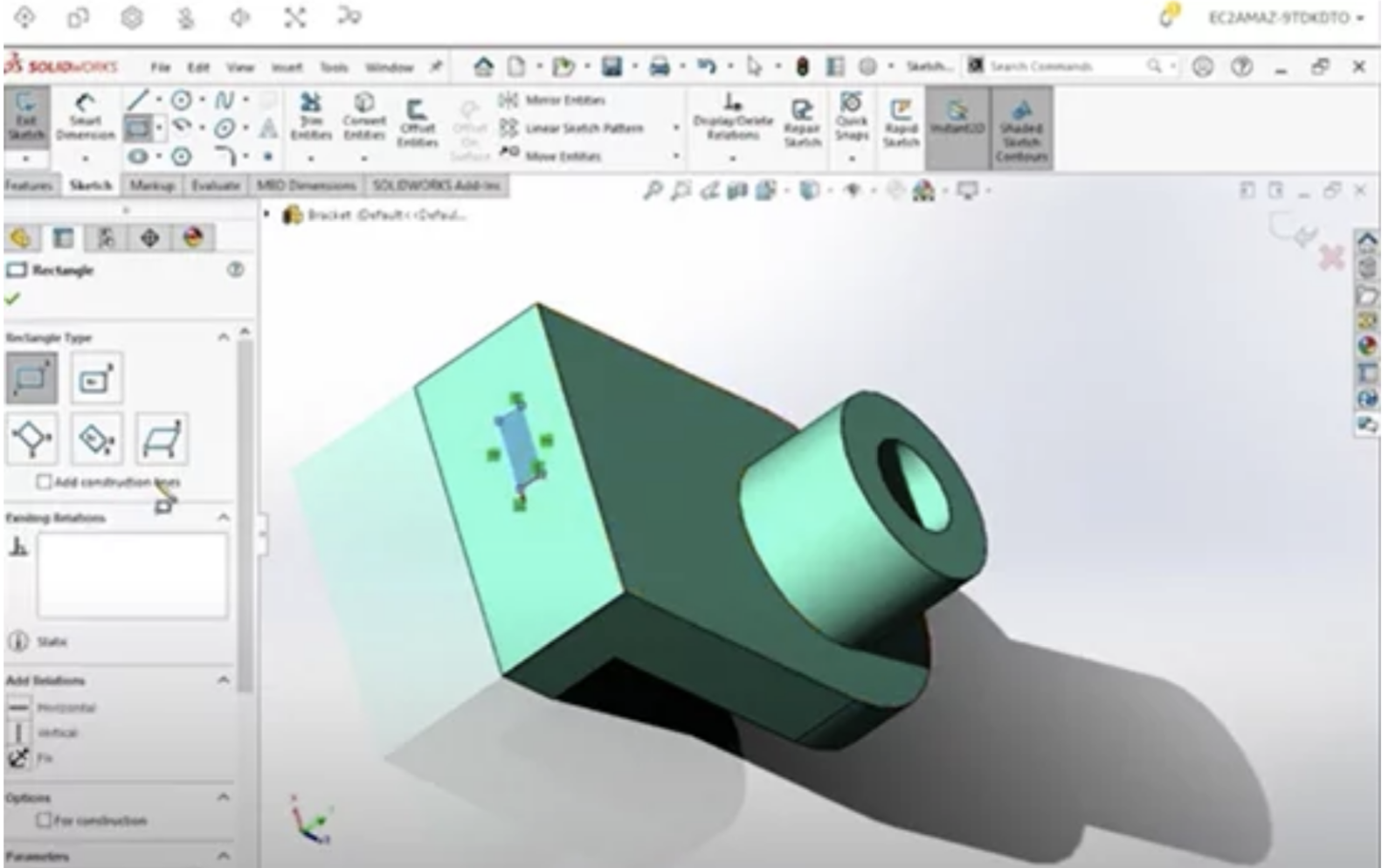 Together with Solidworks, SolidWorks PDM allows you to manage your data files and documentation effectively. You can design and ensure your audit trail or version control is a priority. So, this gives multiple engineers the ability to contribute to one assembly without overwriting one another with your designs.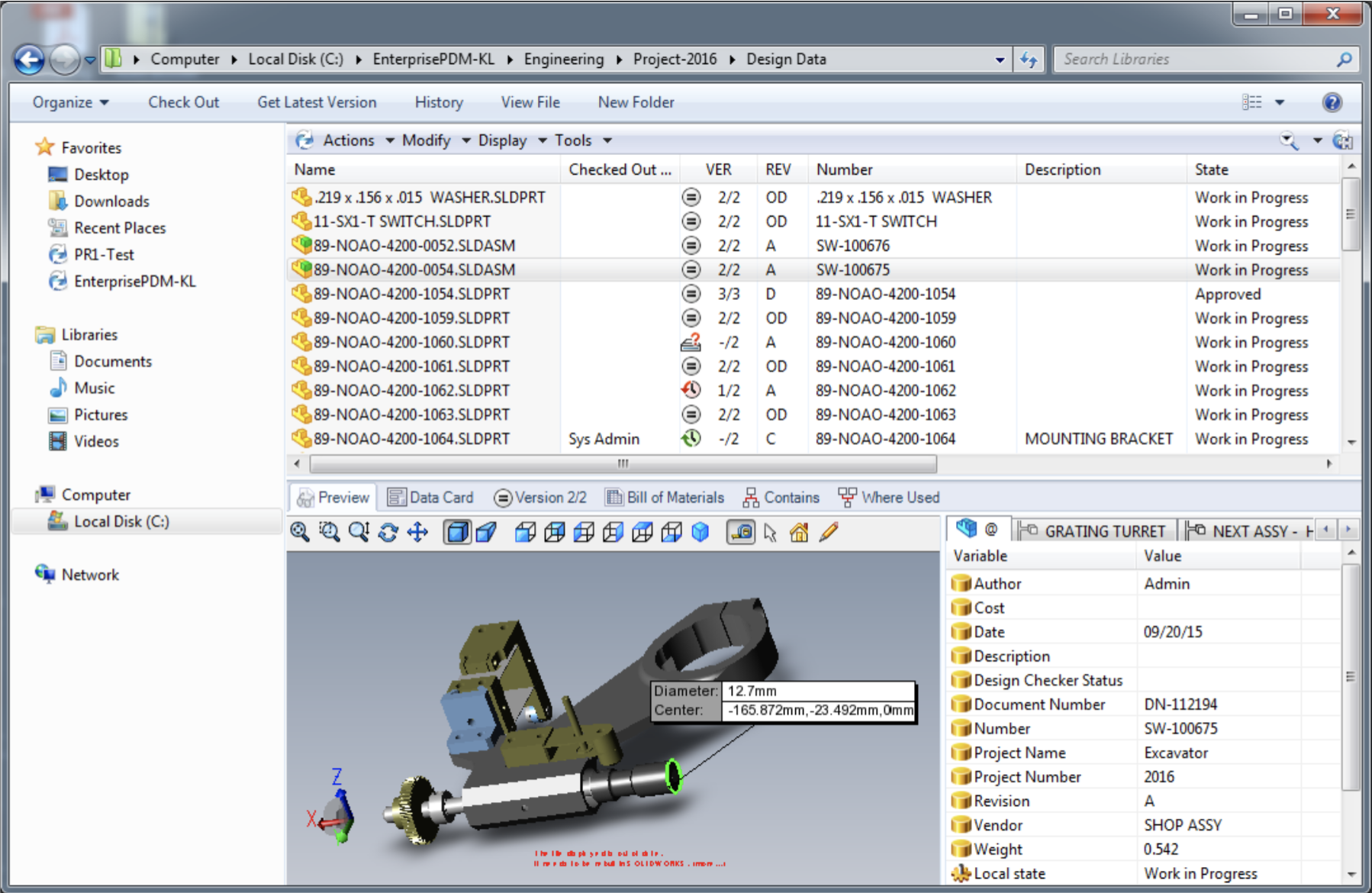 SolidWorks PDM is used for:
Prototyping.

Planning.

Visual ideation.

Feasibility design.

Project management. 

Design and building of electrical, mechanical and software elements.

The creation of assemblies, drawings and parts.
Is It Easy To Learn?
SolidWorks is one of the easiest PDM and CAD software to use. In fact, there are plenty of online resources where you can teach yourself how to use the software. In fact, our PDM expert Daniela, also creates regular how-to videos to guide your practice. Discover how to recover a deleted file, how to use the dispatch tool and more. Check out our YouTube channel for all her latest videos.
If you need extra support learning or switching to SolidWorks, we can help. Contact us here to discuss your training needs.
How Can SolidWorks Benefit My Company?
Product Data Management –

teams can securely store and index design data. This includes fast retrieval, eliminating concerns over version control and data loss, or collaborating on designs in multiple locations.

Automate with ease –

Identify the tedious and repetitive tasks in your workflows that can be automated. This could include the creation of the Bill of Materials (BOMs), revision checking on drawings and more. By removing those tedious tasks, your creative people have more time to create.

Check out this blog

for other tips on how to unleash your team's creativity.

Parametric design –

Designers can identify and visualize how one adaptation in the design has a knock-on impact on other components. This tool

eliminates the need for design engineers to constantly redraw a design every time one of the design's dimensions changes.

Improve product quality –

SolidWorks Simulation 3D CAD integrated analysis solutions enable you to visualize complex analyses on how your product will perform. Read more about how to design for product quality

in this blog.

Increase your productivity and ROI

– We all know that these two are intricately intertwined. Dassault knows that too. By implementing SolidWorks you can achieve both. And they're out to prove it. Check how much ROI you could reap by using the

SolidWorks PDM ROI calculator.
Virtual CAD (vCAD) And SolidWorks
Many companies still deploy CAD and PDM on local laptops and servers. But, this encourages engineers to be at the same physical location for optimal performance.
Also, some companies have attempted a work-around by employing a VPN to connect remote SolidWorks users to the office. Then, they discover their remote CAD and PDM performance is less than ideal. And, in many cases unusable.
So, SPK recognized an opportunity to develop a solution for companies relying on remote design teams for agility and innovation. Therefore,  we developed a secure cloud-hosted SolidWorks CAD in the Cloud and SolidWorks PDM in the Cloud. This enables these teams to work remotely without interruption 24/7.
Our cloud-based virtual CAD Workstation (vCAD) is capable of running a heavy graphical processing load required by CAD designers. Coupled with SPK's PDM in the Cloud, this cloud solution removes the pains of designing, validating and distributing CAD data for remote engineers.
If you would like to explore of vCAD can help grow you small and medium business, check out these use cases. Alternatively, you can discover the top 5 reasons to use SolidWorks PDM in the cloud here.
Licensing
There are several ways to buy licensing to best suit your needs. At SPK we can help you with product pricing, license options, product demonstrations, training, and finding a reseller.  Beyond just "give me a quote for x number of licenses", our team has years of experience in SOLIDWORKS implementations and management and can provide real-world guidance and information that will help guide your decision.  Let us help educate you on your purchase.
Aside from helping you decide whether you need a SolidWorks standard or professional license, we can also help reduce your licensing fees. How? We have two options that we are experts in:
LicenseMiner

– our custom tool allows you to mine for unused or underutilized licenses in your business. Once identified, you can reallocate them effectively without the need to purchase new licenses.

Virtual CAD – our bespoke vCAD solution only charges you for licensing when you use it. And it's 100% legal in line with SolidWorks' terms and conditions.

Read this blog

to learn more.
Conclusion
SolidWorks is an industry leader in PDM and CAD software. And, learning how to use it is easy. Additionally, once you have learned how to use it, SolidWorks can help accelerate your company's ROI, productivity and product quality.
If you need support identifying the right licensing or want to discuss your training requirements, contact us here. Our experienced and certified engineers have been heavily involved with Solidworks Modeling services since its inception.