As of July 22, 2014, the RoHS (Restriction of Hazardous Substances) Directive must be observed for first time distribution of all medical devices to the full extent. Furthermore, all products with a CE marking must also be RoHS-compliant.
ROHS 2 Compliance Changes at a Glance
While no new substances have been added to the restricted substances, there are major changes to compliance requirements: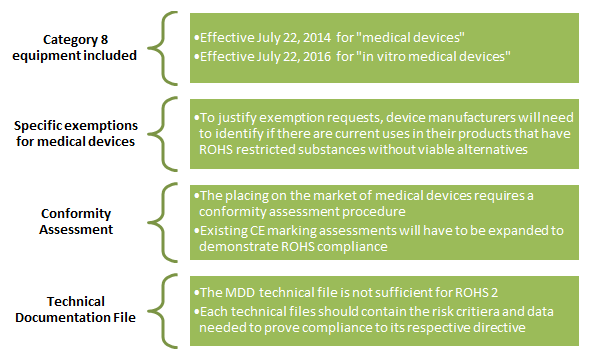 Practical Implications for Medical Device Manufacturers
Complying with ROHS 2, in practice, will require the following steps: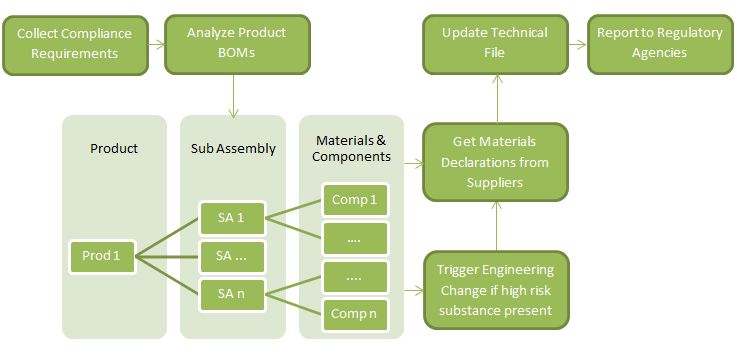 How PLM Solutions Help Design for Environmental Compliance
As illustrated above, designing for environmental compliance requires four critical phases:

Comprehensive product lifecycle management (PLM) frameworks automate these phases along the entire product lifecycle. By integrating compliance data with their PLM systems, companies can view regulatory requirements, engineering bill-of-materials (EBOMs), manufacturing BOM (MBOM), and part material and substance data related to all product information, all in a single system, allowing for  a rapid response to regulatory and customer demands.
Next Steps: