Big Data, Cloud, Machine Learning and AI: The Innovation Foundation – Part 4
Welcome back to our ongoing series, "The Innovation Foundation." If you missed any of the previous blog posts, you'll see them linked below.  In this fourth installment, we dive deep further into Artificial Intelligence (AI) tools and their impact on existing and new business models. By now, you've likely stumbled across ChatGPT lately, a language model developed by OpenAI. It's a pretty incredible tool that's helped AI raise its prominence and capabilities mainstream. So, let's explore the impact and capabilities of AI tools, like ChatGPT, in more detail.
What Are The Benefits Of Artificial Intelligence (AI) Tools?
Incorporating AI into your company's internal systems or external product offering can offer a myriad of benefits and opportunities. These include, but are definitely not limited to:
Boosting productivity and driving innovation.

Provide valuable insights and predictive analytics.

Enables data-driven decision-making and a competitive edge in the market.

Reducing human errors.

Enhancing cybersecurity.

Allows employees to focus on more strategic and creative initiatives.

Enhance customer experiences by personalizing interactions and providing tailored recommendations.

Help in detecting patterns and anomalies in large datasets, leading to improved risk management and fraud detection.
These benefits alone can save millions of dollars each year!
Additionally, AI has many applications that most companies are not fully taking advantage of yet. And tools like ChatGPT are driving more and more inquisitive investigations. "According to the latest available data, ChatGPT currently has over 100 million users and the website generated 1.6 billion visits in June 2023," stated the website explodingtopics.com. That's a mind-blowing stat for a fairly new mainstream technology.
AI Tools Infrastructure
The increased use of AI also means more infrastructure usage. At the 2023 Nvidia Global Technology Conference, Nvidia CEO Jensen Huang said that artificial intelligence is:
At an inflection point.

That generative AI is generating a new wave of opportunities with various diverse data and many applications. 
Furthermore, he noted how ChatGPT, and how offshoots of the tool will require tougher technology infrastructure. For example:
Cards to generate on-demand graphics.

More storage to store these generated-but-not-used images.

Memory to support customer usage and desire to experiment with AI-powered applications.
What about the Artificial Intelligence Risks?
If I was in the risk management department for a large company, I'd probably be pulling my hair out right now. This is a crazy time when it comes to risks and risk management. Why? Because amidst vast changes, analyzing safeguards against hasty moves or flawed tech is imperative to shield your company. And, in this case, artificial intelligence definitely comes with several risks.
First is how AI systems aiding code writing, like ChatGPT, can hinder product creation due to potential drawbacks. For example, in 2022, Cornell University warned that AI assistants can lead to users producing insecure code, as stated in their 2022 article. Code concepts are not hyper-unique. Thus, attackers can create systematic attacks with different products where specific software concepts are being used. Ultimately, this can create a large risk for companies with public facing applications.
Another big risk is how AI can be used incorrectly. Not even Amazon is safe from creating AI with mistakes as they created a recruiting tool that had inherent flaws. In 2018, Amazon abandoned a biased AI recruitment program that was found to discriminate against women. Amazon's AI analyzed resumes for candidate selection, but the biased dataset led to favoring male candidates. This illustrates the havoc caused by flawed datasets and imperfect AI/ML models in complex technology initiatives. 
Hot AI Tools And Technologies
Now, let's shift gears from the potential pitfalls of AI and explore the exciting artificial intelligence technologies available today. From SMBs to Fortune 10 organizations, these applications have immediate potential impact.
Extending ChatGPT's Power
Despite its pitfalls, ChatGPT is a remarkably powerful language model straight out of the box. And, its ability to generate human-like responses and engage in (semi) meaningful conversations is truly impressive. Plus, when you opt for the paid version of ChatGPT, you gain access to additional features that further enhance its capabilities. The paid version of ChatGPT includes:
Improved response quality.

Priority access to new features and updates.

Faster response times.

The ability to extend ChatGPT's functionality by utilizing Chrome extensions such as OpenAI's "ChatGPT Plus Extension."  ChatGPT extensions integrate AI capabilities into browsing, enabling convenient access for real-time conversations, research, and other applications.
So, combining ChatGPT's power with supplementary features and extensions unlocks greater potential for productivity, creativity, and problem-solving.  Here are a few I thought may be useful for you:
The Best ChatGPT Extension
Trying to save time when doing research? Then, install the "ChatGPT Summary for Chrome" to your Chrome browser. This free Chrome extension allows you to summarize any webpage or Youtube video using ChatGPT and save time. Also, AIPRM for ChatGPT is a great addition to your Chrome browser because it has pre-built templates for ChatGPT. This makes the content that comes from ChatGPT more powerful.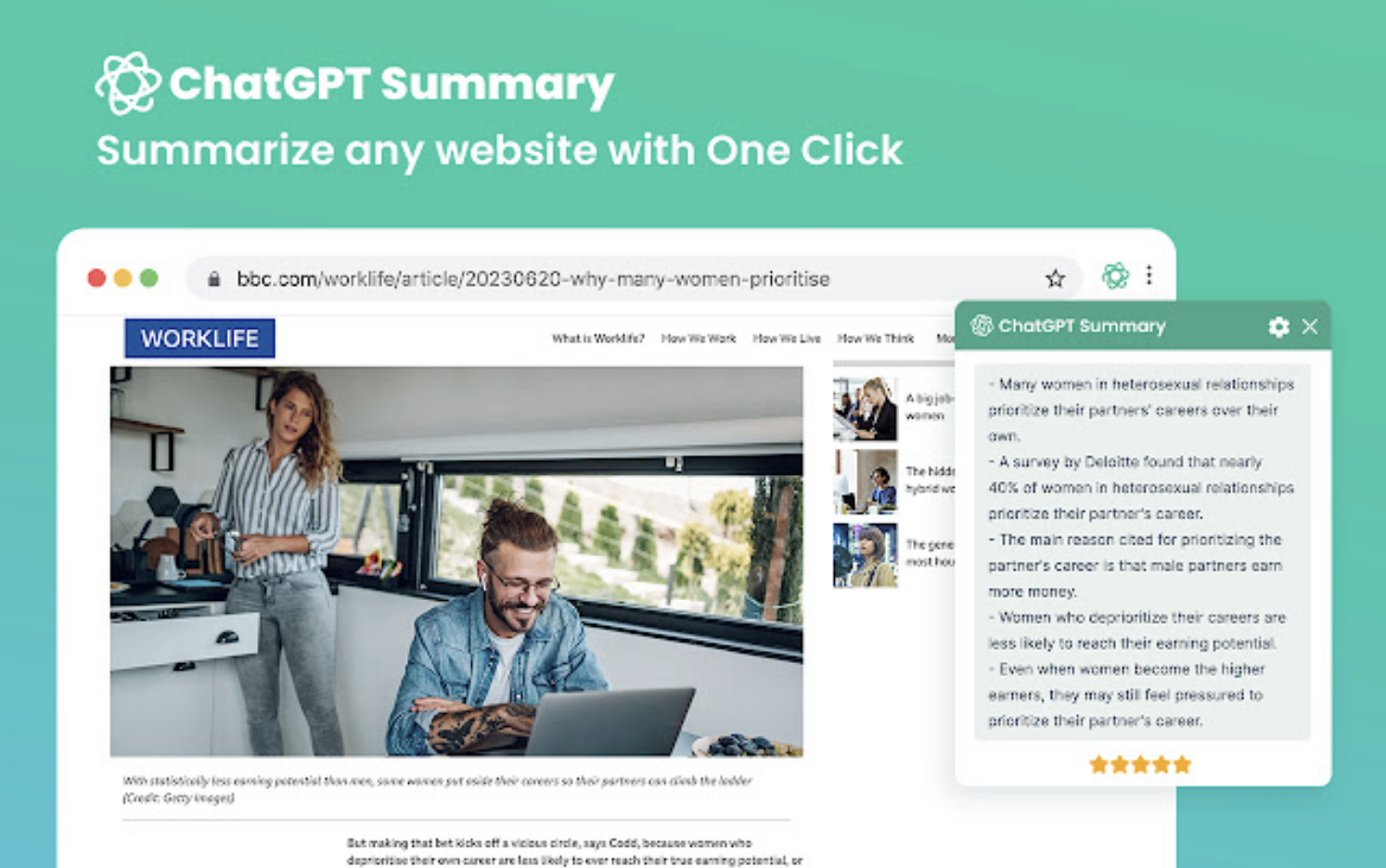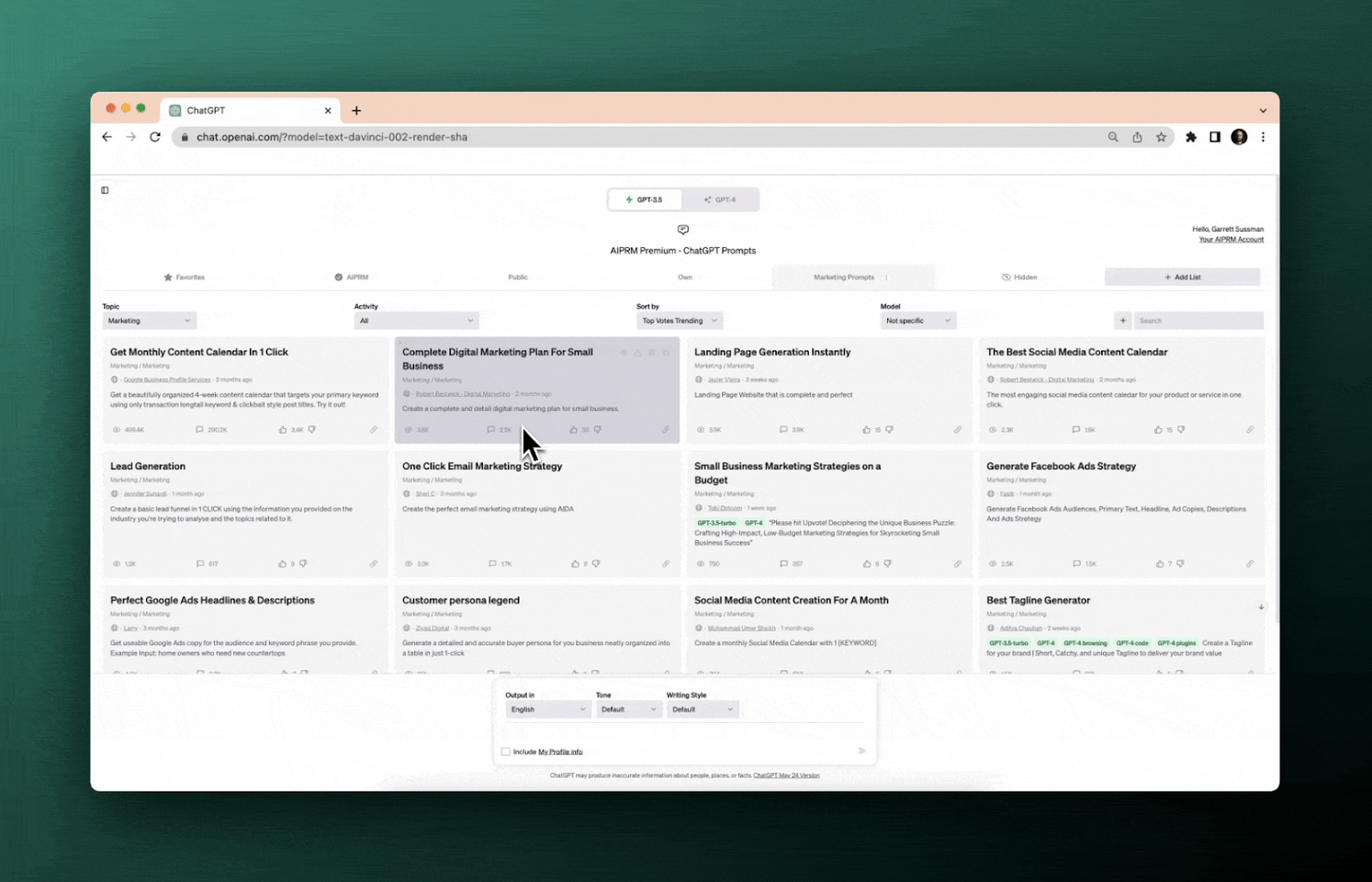 "The pace of progress in artificial intelligence (I'm not referring to narrow AI) is incredibly fast. Unless you have direct exposure to groups like Deepmind, you have no idea how fast—it is growing at a pace close to exponential. The risk of something seriously dangerous happening is in the five-year time frame. 10 years at most."  — Elon Musk wrote in a comment on Edge.org
Additionally, Descript incorporates advanced AI capabilities such as:
Automatic transcription

Voice cloning

Background noise removal
Overall, it makes it easier to create professional-grade content with minimal effort. Additionally, the ability to record your own voice gives you the ability to practically clone yourself. That means, you'll be able to use your voice to read a video script without having to prepare for it.  Or, worry about annoying situations where you fumble over a word and have to re-record that part. Descript has so many benefits to enhancing the work done by today's professionals – including marketing content creators and professionals on a tight budget.
AI Tools: Gamma
Another helpful app  for content creation is Gamma. This tool shows the value of its AI-powered slide deck creation in a matter of minutes. Their homepage video provides insight on how simple conversations with an AI system can enhance a product. Better yet, they've already provided the product for you. So, if you haven't seen Gamma yet, review this video.  Make sure to take note of the  chat conversation with Gamma's AI chat assistant.
AI Tools For Art
While there are several "art" AI tools, such as DALL-E 2, Midjourney, DreamStudio, and Jasper, I'm partial to Lexica.art. And, here's just one reason why. I created the associated image here….and all I had to do was to simply input the title of this blog. Also, Lexica,and others, have APIs. That means you can further develop these images on the fly by adding the API calls into your own systems or products.
"Artificial intelligence will reach human levels by around 2029. Follow that out further to, say, 2045, we will have multiplied the intelligence, the human biological machine intelligence of our civilization a billion-fold."
—Ray Kurzweil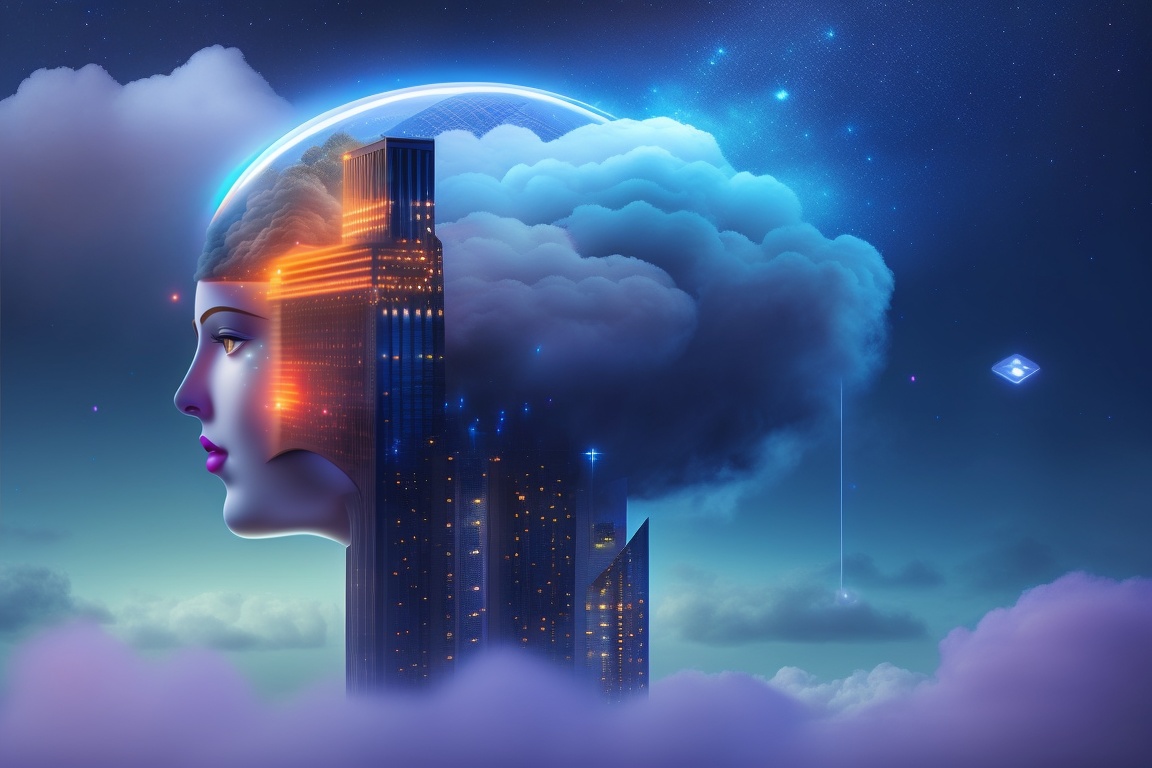 I Tools for the Enterprise
Many of the AI tools listed above are great. But, let's say you're on a product team or project team with a mid-to-large sized company. If your product isn't a video, or blog copy, how can artificial intelligence enhance it? How can it be better?  
Firstly, use AI to automate routine cognitive work. This includes handling simple tasks such as data entry, or summarizing reports. Additionally, AI can also be used to add innovation to your product. For example, 18 companies on the stock exchange are innovating in AI already according to a June 2023 article from TechTarget. Their focus is to develop their product through AI or to add AI-enabled features to their products. A great example of this is the service Grammarly. Yes, they do use AI to catch misspellings in text. But, they also use AI to:
Correct grammar

Offer preferred phrasings to improve a user's writing
Now for the manufacturing industry where robotics and AI-powered manufacturing has been in use for years. But in the consumer space, iRobot added (and is adding more) AI to their home cleaning product, Roomba. Now this can scan room size, identify obstacles, and remember the most efficient routes for cleaning. Pretty neat (pun intended). Additionally, AI tools are even being used in the medical manufacturing industry. For example, Atomwise, a company headquartered in San Francisco, uses AI and deep learning to facilitate drug discovery. The work of a chemist takes months or years to determine small gains. But, Atomwise is accelerating this work using technology based on convolutional neural networks. Basically, it analyzes billions of compounds and identifies areas for drug discovery. Atomwise's algorithms have helped tackle some of the most pressing medical issues. This includes Ebola and multiple sclerosis.  
AI Tools In The Finance Industry
Next, AI tools and the financial industry are an example of what can be a perfect match. To give investment firms a competitive edge, AlphaSense developed a financial search engine with AI technology. Essentially, the program examines important data points from multiple financial organizations. It does this by using a combination of linguistic search and natural language processing. That means, analysts can save countless hours of labor using the system's ability to scan millions of data points. They can also produce actionable reports based on relevant financial data. 
How To Use AI In Your Industry
Every industry has the ability to approach AI and add it to their workflow for developing products, or into their product itself. What is your company doing? What are the tasks you want to remove in quality to focus on quality? What would make you more creative or reduce error rates? What would get your product to market faster? When you have the answers to these, look for a tool that matches. If there isn't one available, you can partner with an AI expert to build a bespoke solution. Who knows….you might just be building the next big thing like ChatGPT that can also generate revenue for you.
Conclusion
We hope our four-part series has provided you ideas for leveraging AI, Machine Learning and Cloud technologies. They really can create transformation and improve innovation in businesses – regardless of industry. 
Artificial intelligence has the ability to reshape industries, improve operational efficiency, and unlock new possibilities. So, if you're inspired by the possibilities and eager to harness the AI for your business, you can contact our expert AI and ML team.. We're skilled professionals and can guide you through the complexities of AI/ML implementation.