CAD in the Cloud
Many companies still deploy their SOLIDWORKS CAD and PDM on local laptops and server, which encourages engineers to be at the same physical location for optimal performance. Unfortunately, in today's hyper-competitive world of product development, this is like tying a ball and chain around your ankle as you prepare for a sprint.
Some companies have attempted a work-around by employing a VPN to connect remote SOLIDWORKS users to the office, only to discover that their remote CAD and PDM performance is less than ideal, and in many cases unusable.
Recognizing the trend among companies to rely on remote design teams for agility and innovation, SPK and Associates developed a secure cloud hosted SolidWorks CAD in the Cloud and SolidWorks PDM in the Cloud solution that enables these teams to work remotely without interruption 24/7.
Our cloud based virtual CAD Workstation (vCAD) is capable of running a heavy graphical processing load required by CAD designers. Coupled with SPK's PDM in the Cloud, this cloud solution removes the pains of designing, validating and distributing CAD data for remote engineers.
Learn more about how CAD in the Cloud can help you!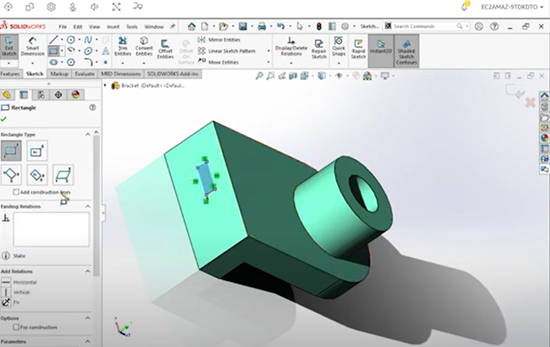 How does CAD in the Cloud help Engineers?
In addition to enabling a remote workforce with the CAD performance they require, this cloud solution also simplifies and reduces the cost of your current CAD infrastructure, while delivering instant ROI and increased productivity.
This CAD/PDM in the Cloud solution is available from any device with an internet connection, anywhere in the world. In fact, we have the capability to enable an entirely remote CAD team – at the minute you say go!
With SPK's cloud solution, companies are guaranteed rapid deployment, secure hosting, predictable costs, and 24/7 application management and support, optimization and updates from SPK's experienced application specialists.
What makes SPK and Associates different?
On average, clients work with SPK and Associates for 8+ years
20+ Years of experience with medical device, aerospace, automotive and other regulated industries
Uniquely positioned with years of understanding of both hardware and software product development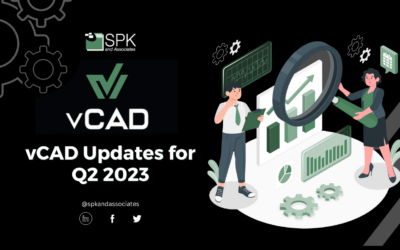 Our team at SPK are dedicated to continually evolving the virtual CAD (vCAD) user experience and security features. And, we have three new exciting feature releases for vCAD updates 2023. Check them out below. Create Images Are Now Self-Serve In vCAD The ability to...