Numbers rarely lie, and in the case of GitLab, the figures are compelling. With a user base exceeding 30 million, GitLab isn't just another name in the DevOps arena. It's a behemoth. And, in 2023, GitLab's DevOps platform was named a Leader in the Gartner Magic Quadrant and the only Leader in the Forrester Wave report. So, what's all the buzz about GitLab? 
The Shift Towards DevOps Platforms
DevOps platforms are gaining traction, offering an appealing contrast to disjointed DevOps toolchains. Why? Because they offer an integrated suite of tools, making life easier for software engineering leaders. In fact, projections suggest that by 2027, a whopping 75% of organizations will switch to DevOps platforms, up from 25% today.
Gartner's take on DevOps platforms covers every aspect of the software development life cycle (SDLC). Think product planning, continuous integration, and even automating security. The best DevOps platforms should lessen cognitive overload and offer a seamless path from development to deployment. And, that's exactly what GitLab does for businesses.
Complex toolchains and manual processes can be a bottleneck. Because of this, organizations are eyeing DevOps platforms to untangle these knots. Consequently, product teams can focus on delivering customer value swiftly without trading off quality.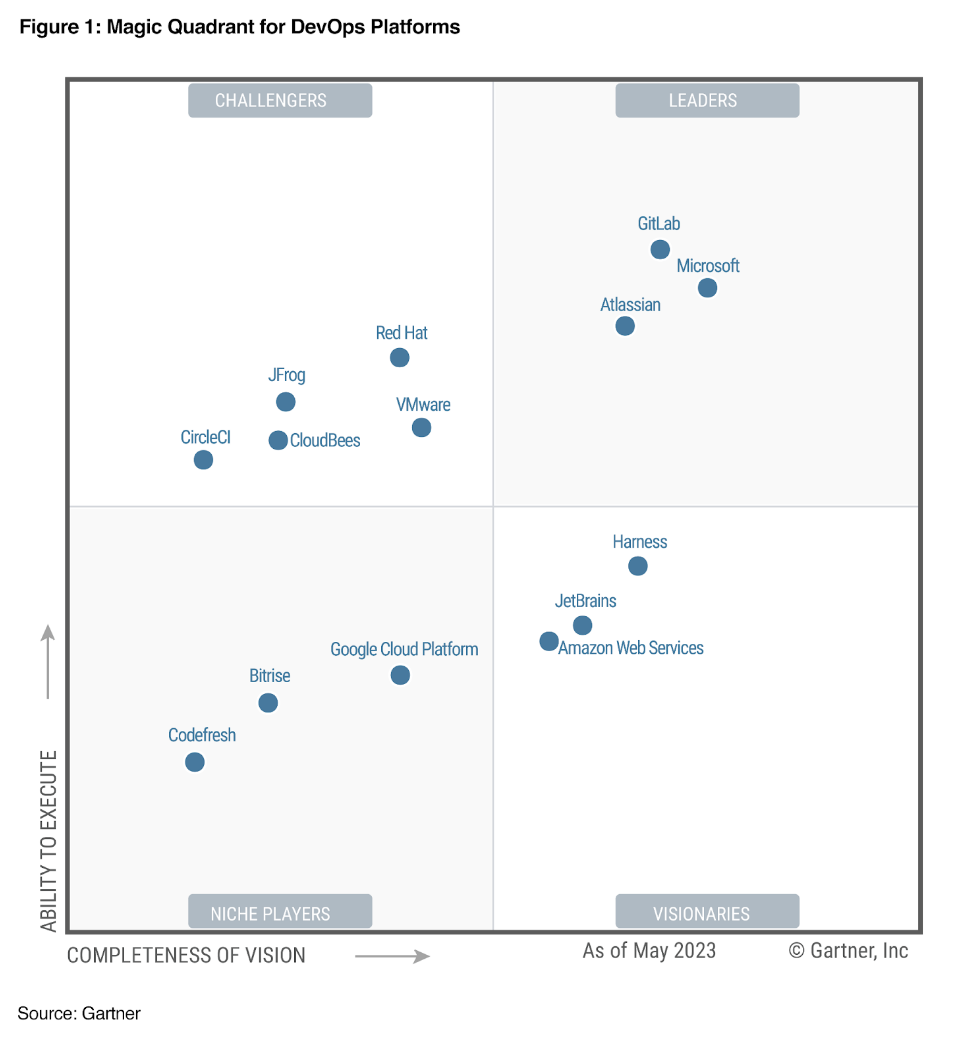 GitLab's Rise to Leadership
The GitLab DevOps platform provides an all-in-one solution, encompassing everything from planning and source code management to security features. In 2022, GitLab even rolled out new offerings focused on data residency, furthering its adaptability for organizations with diverse needs.
From built-in security features to an open-core business model, GitLab is designed for efficiency. Moreover, it's a fully integrated application, minimizing operational complexities for its users.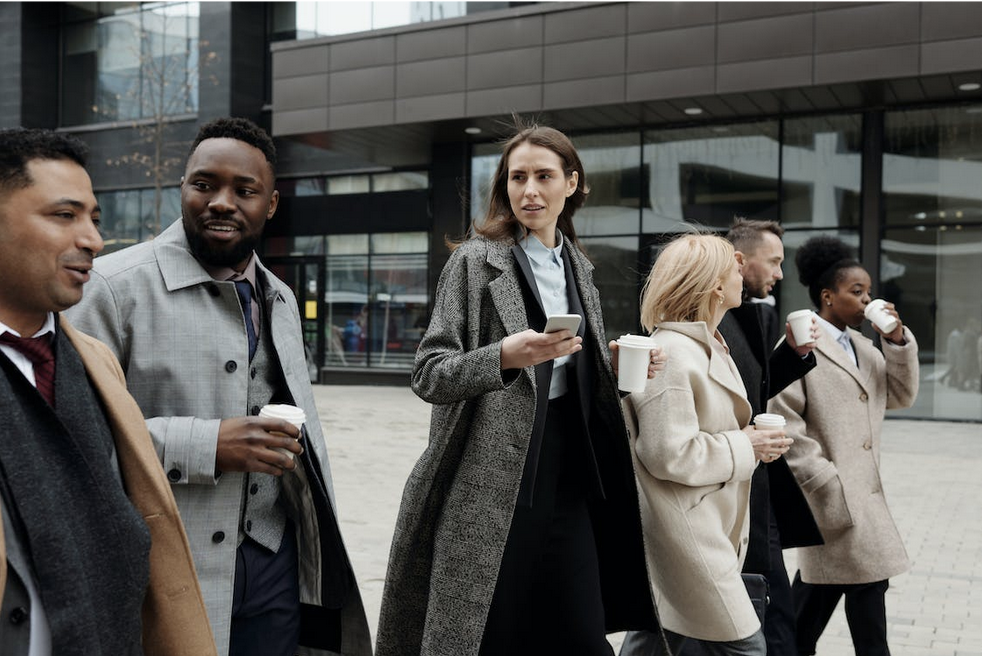 Why Industry Leaders Are Taking Note
When Gartner and Forrester Wave crown a platform as a leader, it's not mere lip service. They rely on comprehensive industry research and actionable insights. Ultimately, they both see GitLab as an absolute powerhouse in the DevOps landscape.
Is GitLab DevOps Platform Good For Your Organization?
Over 50% of Fortune 100 organizations lean on GitLab. That speaks volumes about its robustness and scalability, suitable for building mission-critical applications.
Want to learn more about some of the newer DevOps trends for 2023 and beyond? Read this.
DevSecOps: Where Security Meets Efficiency
GitLab raises the bar by incorporating DevSecOps. The built-in security features ensure you're not sacrificing safety for speed. It's one of the key reasons Gartner and Forrester named it an industry Leader.
Additionally, GitLab is ahead of the curve with its AI-powered features. These aren't just frills; they add tangible value by making the software development life cycle smarter and more responsive.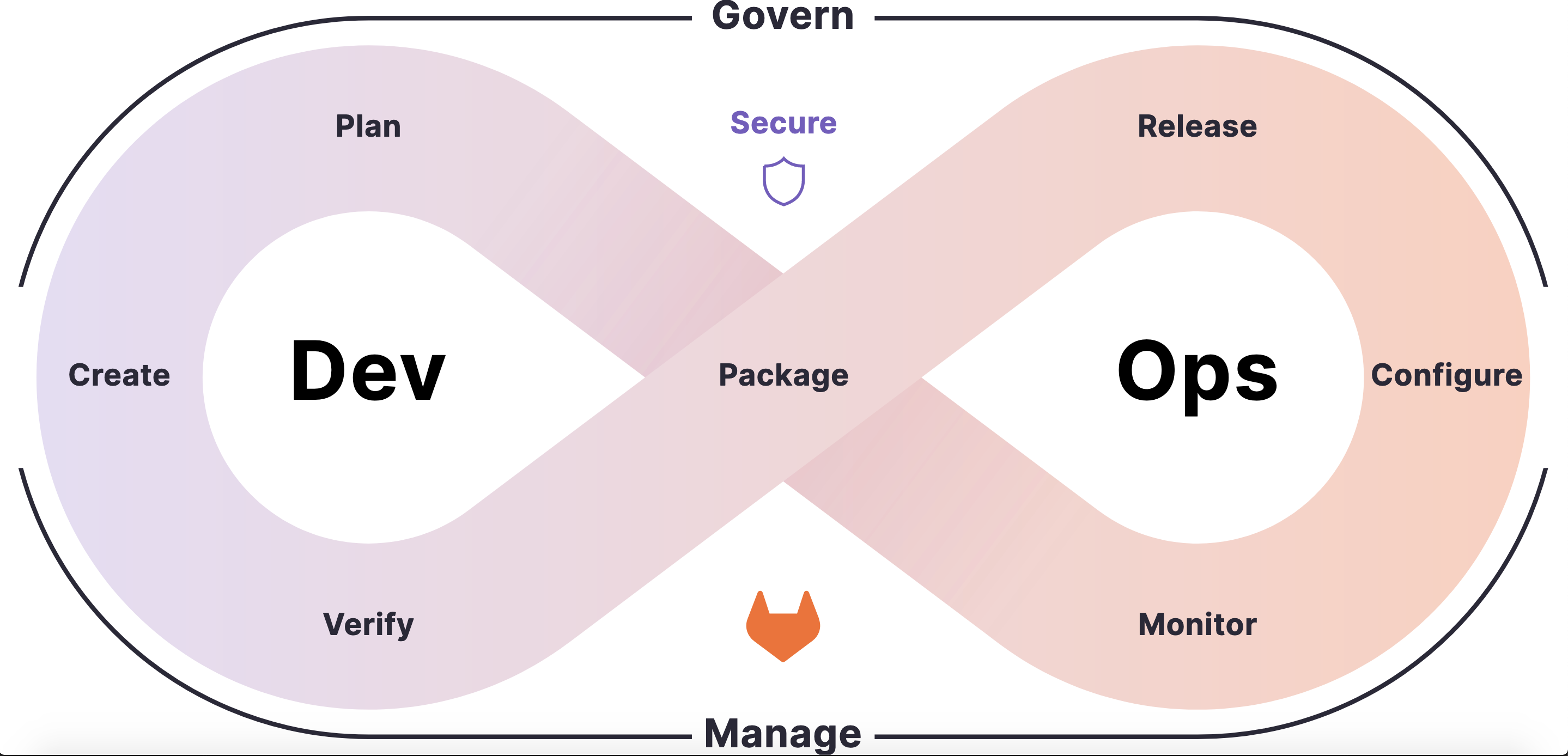 For example, GitLab's AI DevSecOps features include:
Intelligent Code Analysis:

The AI engine analyzes code patterns, improving code quality while spotting vulnerabilities in real-time. In short, it helps developers nip risks in the bud.

Automated Security:

GitLab 16.0's AI engine automates security remediation. Consequently, it offers automated fixes or steps to mitigate security risks, reducing manual effort and speeding up development.

Collaboration and Productivity:

AI-driven chatbots and documentation assistants foster seamless teamwork and instant support, thanks to natural language processing.

Future-Ready DevSecOps:

GitLab 16.0 harmonizes collaboration, security, and efficiency through advanced AI technology.
Endorsements You Can Trust
When stalwarts like Gartner and Forrester give their stamp of approval, you can be assured of the product's credibility. Their recognition validates GitLab's effectiveness and its alignment with industry needs.
At SPK, we are also huge advocates of GitLab. It's one of the reasons we're proud to be their Open Channel Partner. 
So, is it time for you to consider transitioning to a DevOps platform like GitLab? SPK and Associates specialize in accelerating your product development. We understand the nuances of the DevOps landscape and can guide you to start maximizing your DevOps toolkit and practices.