Computer System Validation (CSV)
Computer System Validation (CSV) at a Fraction of the Time and Cost
If your business develops Medical Device IP, you're most likely very familiar with FDA regulatory requirements regarding validation.  The QSR, 21 CFR Part 820(i), specifies the following for validation of automated processes:
When computers or automated data processing systems are used as part of production or the quality system, the manufacturer shall validate computer software for its intended use according to an established protocol. All software changes shall be validated before approval and issuance. These validation activities and results shall be documented.
The traditional approach to completing a CSV is costly and time consuming, often involving many of your resources for several weeks.  And even if you hire a CSV consultant, they typically only understand the generic process and templates and have little understanding of the tools themselves. What this means is that your resources are still enlisted to draft the requirements, create the test cases, and perform all the validation.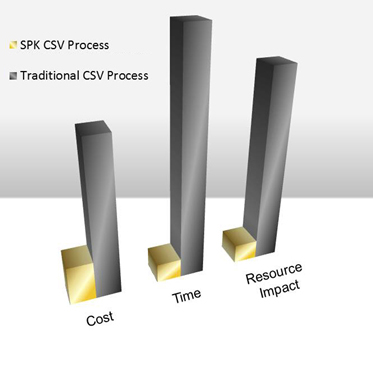 SPK and Associates takes a unique approach to addressing this challenge.   Our consultants are engineers who use the tools and also understand the CSV process.
So instead of your team having to start from scratch, we provide a complete CSV protocol. All that is left is to augment the included requirements/test cases with any custom SOP's your business may have, and then run the protocol or ask SPK to assist with the execution.
The net result of this is dramatic savings to your business (typically one quarter of cost),  limited impact to your resources, and a CSV that is completed in days instead of weeks.
SPK and Associates follows the GAMP4 V-Model for Validation of Automated Systems.  We include a Risk Assessment, a Validation Plan, Business & Functional Requirements, IQ/OQ/PQ Protocols and Output Summary Documentation. All items are tied together via a Traceability Matrix.   The templates may be used as is, or easily imported into your existing CSV model.  We cover all the part 11 items in addition to the core usage of the tool.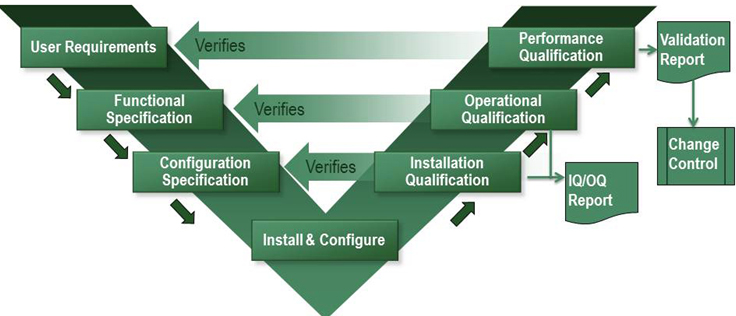 A sample of our CSV protocols include:
•    IBM Rational ALM applications — ClearCase/ClearQuest
•    PTC  Integrity
•    Mathworks — MATLAB
•    National Instruments — LabVIEW
•    Minitab — Minitab
•    SolidWorks and ePDM
We have several other tools on our expanding list. Contact SPK and Associates today to help complete your CSV initiative in a fraction of the time and at a fraction of the cost. You can also find more useful information on topics related to Computer System Validation in our blog category, CSV Computer System Validation.